Traveling through Nelson County, Virginia we're road weary and need a break. Having driven close to six hours in the rain and with a couple of hours to go in our homeward journey, the signs along the Monticello Wine Trail are beckoning.
That's it, the next sign we see, we're stopping!
That's how we discover Mountain Cove Vineyards.
Slightly beyond the Monticello Wine Trail tucked in a quaint corner of rural central Virginia, we follow the signs and the winding road deposits us at what turns out to be Virginia's oldest winery.
Disclosure:
Many of the links you see on this site and within our trip planning tool are affiliate links. If you click through and make a purchase, I'll get a small commission and it won't cost you any extra. On selected stories, for those hotel and car bookings made using our TravelingToGive™ tool we contribute 2.5% of gross hotel and car sales to Paws for Purple Hearts. So, thanks in advance for helping me keep bringing you the content you enjoy and, at the same time, giving back to those who so bravely serve our country! #everytripmatters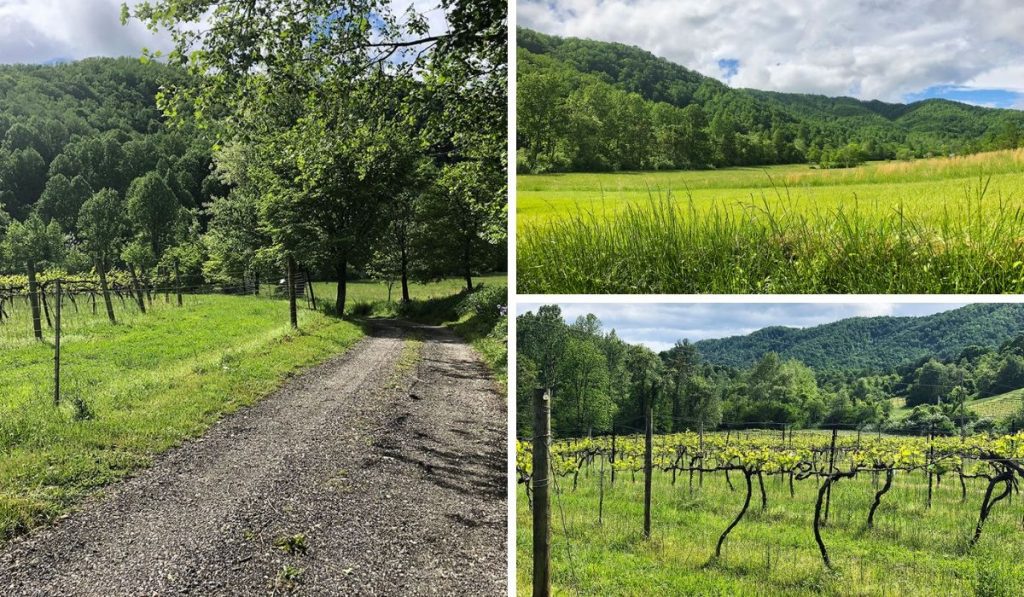 Finally making an appearance, the sun peeks out from behind puffy clouds as we amble along the damp gravel driveway leading to Mountain Cove Vineyards. We're surrounded by rolling lush tree-covered hills and Blue Ridge scenery reminding me of a scene out of The Waltons. The vines we pass on our way are in the early growth stages; tiny buds foretell the ripe juicy grapes and wine they'll be transformed into in the months ahead. This is the essence of Virginia Wine Country.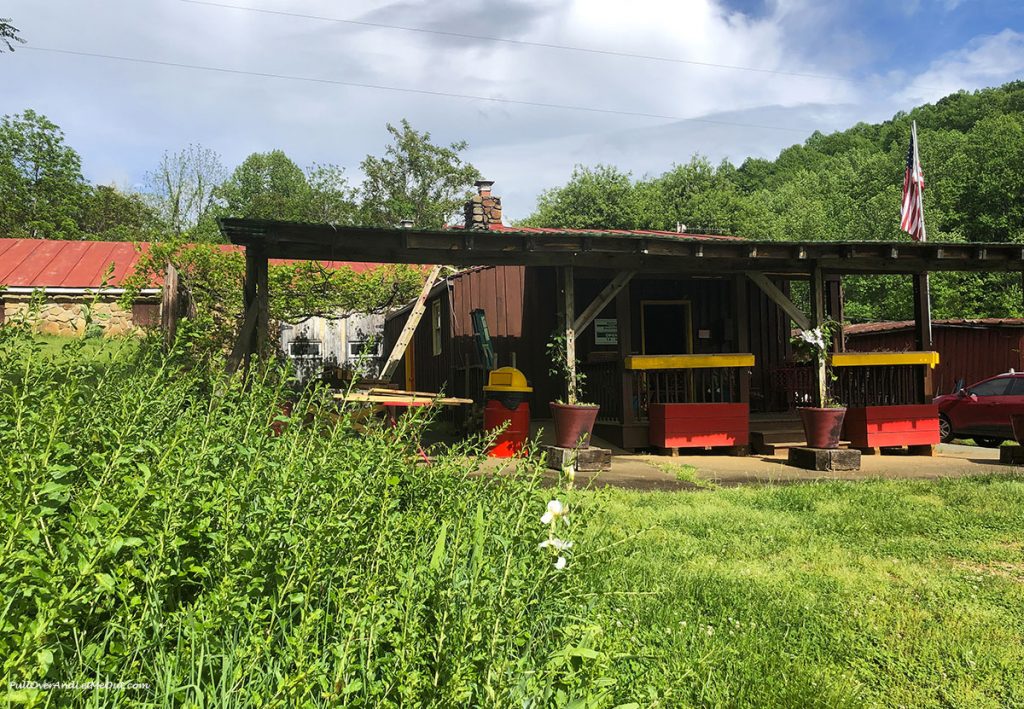 Stretching our legs as we get out of the car, we enter the tiny tasting room. This is a rustic, unpretentious winery that almost feels like a country store from days gone by. We're greeted by the owner, Al Weed, who treats us to the fascinating story of this significant winery in Nelson County.
Significant because it's the first winery in Virginia's modern wine era. Purchased in 1973, the wine production began in 1976. Weed regales us with the account of how he and his family made this venture their life's work. Additionally, he tells us of the integral role he and the winery have played in Virginia's wine renaissance. Weed was the second President of the Virginia Wineries Association and helped pen the Commonwealth's first Farm Wineries Bill. His story is inspiring and sets the scene for our tasting experience.
Virginia's wines are renowned and compete with wines from all over the country and the world. Hence, I'm eager to sample the offerings at Mountain Cove.
Today we're sipping samples of their Skyline White, a unique wine produced using the Villard Blanc variety, a Chardonnay made from grapes grown in nearby Bedford County, and a delightful Tinto which is a red blend of Cab Franc, Chambourcin, and Norton. Norton is a native Virginia grape and is quickly becoming a favorite of mine. 
In addition to their traditional wines, Mountain Cove offers several of what they call Harvest Wines. These are wines produced utilizing fruit grown throughout the Commonwealth of Virginia. Virginia grown peach, apple and blackberry wines deliver a fruity flavor in each sip.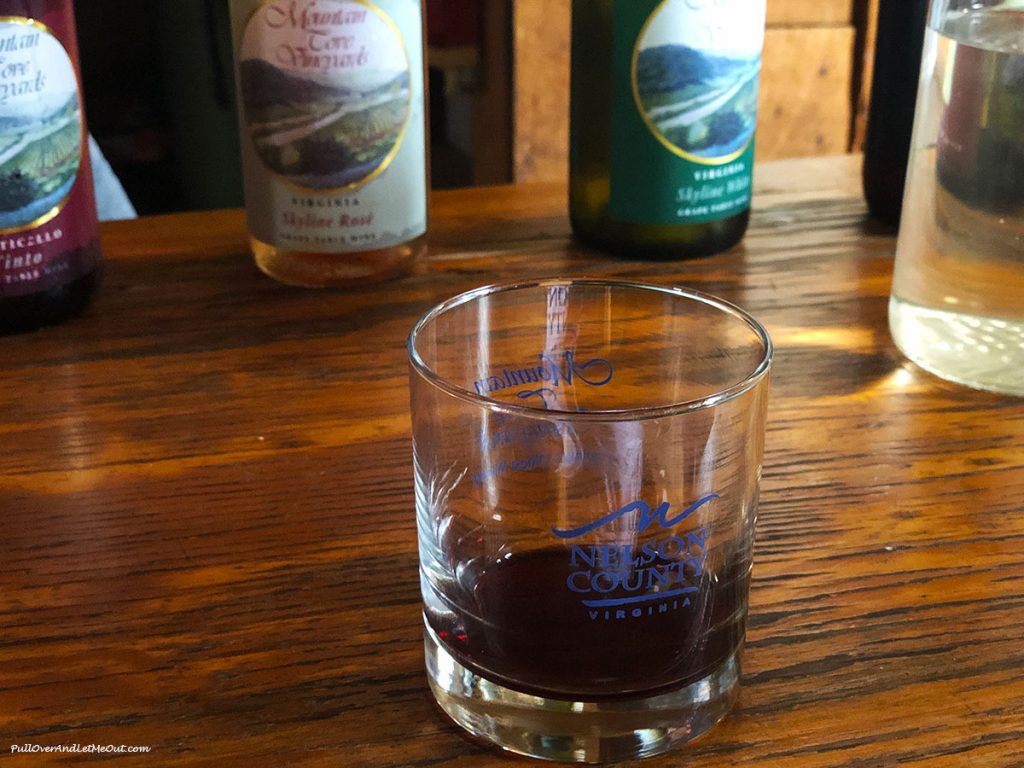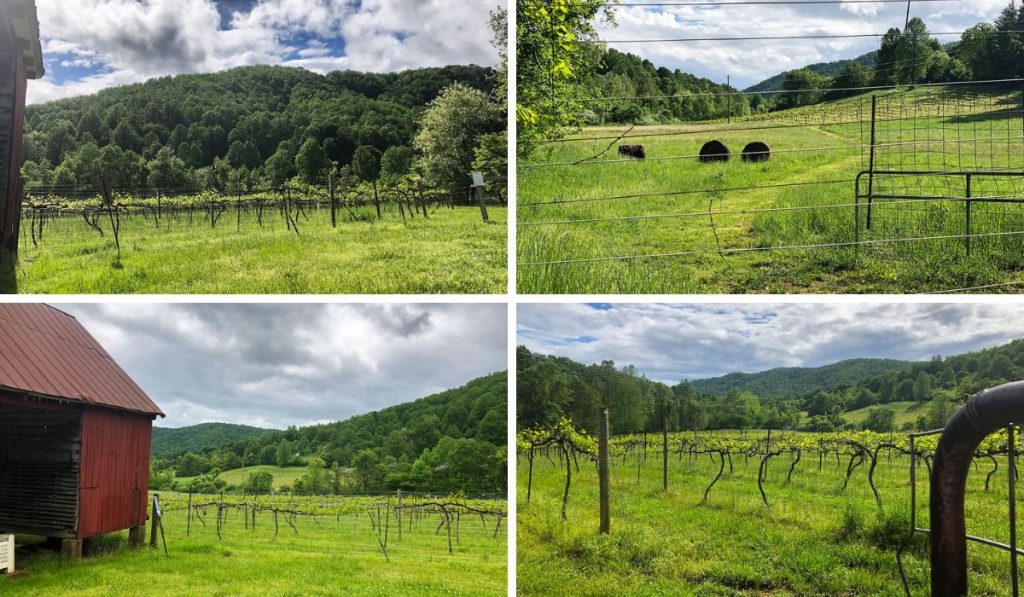 Nelson County is rural. With a population of approximately 15,000, its county seat is the town of Lovingston. Although it's rural, it's still considered a part of the Charlottesville, Virginia Metropolitan area.
The county is ideal for folks looking to escape to the country and enjoy outdoor life. There's fishing, hiking, camping, annual outdoor musical festivals, and Nelson County is home to Wintergreen Resort, a popular spa, golf, tennis, and ski destination.
Together with outdoor activities, the county is also home to multiple wineries, distilleries, cideries, fruit orchards, and craft breweries, including the popular Devil's Backbone Brewing Company.
Oh, and remember how I said the scenery reminds me of  The Waltons? Well, upon doing my research, I discover low and behold, Nelson County is the location of Walton's Mountain. Yes, THE Walton's Mountain made famous by the television program.
Getting To Mountain Cove Vineyards in Nelson County, VA
Getting to Mountain Cove Vineyards and Nelson County, Virginia is relatively easy. Located off Highway 29 in central Virginia, it's about 35-miles southwest of Charlottesville, 36-miles north of Lynchburg, 105-miles west of Richmond, and 3 1/2 hours north of Raleigh, NC. Consequently, the winery and region are perfect for day trips from larger cities.
Likewise, if you wish to stay in the area, there are several cute B&Bs in the region including the nearby Orchard House Bed and Breakfast in Lovingston.
If you're planning to stop in and enjoy Mountain Cove Vineyards wines, the tasting room is open Wednesday through Sunday, noon to 5 pm, March through December.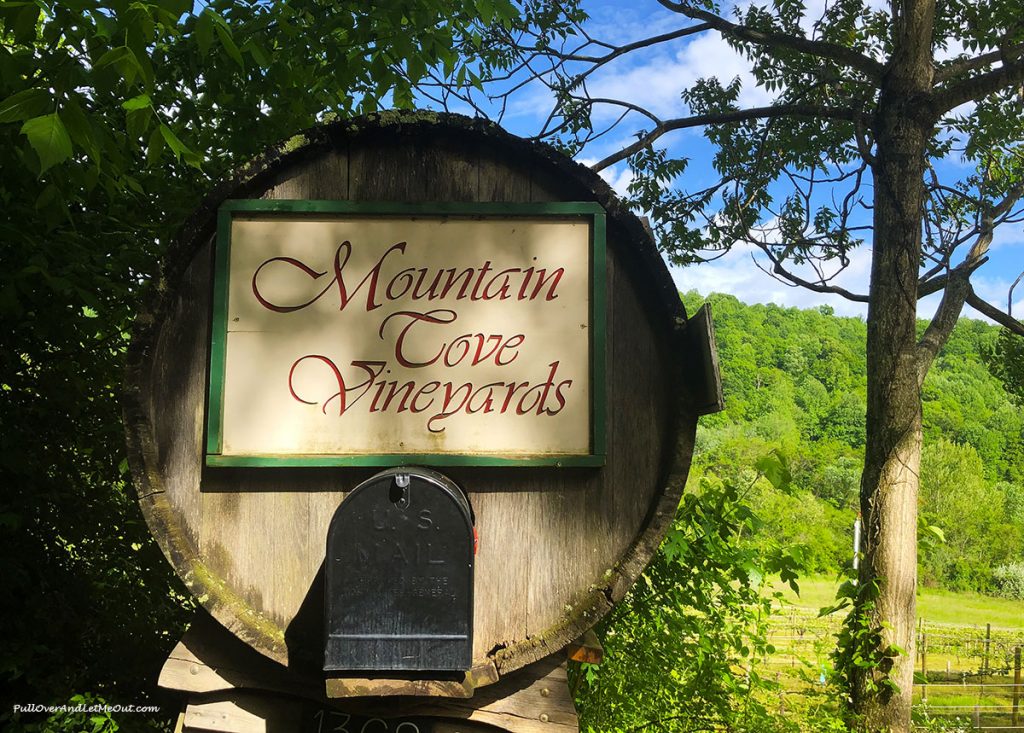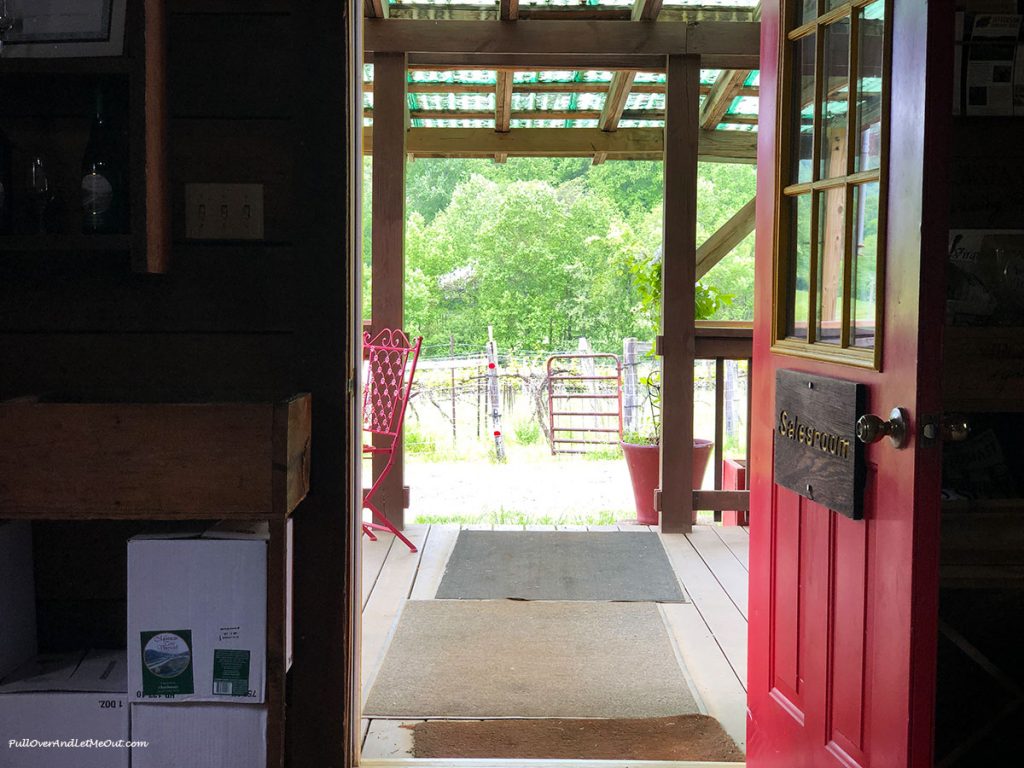 We depart Mountain Cove Vineyards with a bottle of Tinto and a bottle of Skyline White to salute our brief visit. Having spent time learning about the history and importance of this friendly rural winery, I savor yet another Pull Over and Let Me Out discovery.
I'm delighted our drive home was so tedious and tiring we decided to take a break. Fatigue may have prompted our stop, but in life, it's oftentimes the unplanned detours that make our journeys memorable.
Cheers to Mountain Cove Vineyards!
Mountain Cove Vineyards
1362 Fortune's Cove Lane
Lovingston, VA  22949
Pull Over Wine Tasting 101
Thinking of Visiting Mountain Cove Vineyards in Nelson County, VA? Pin This For Later!
You May Also Enjoy Reading This!
October is Virginia Wine Month On The Monticello Wine Trail