The Strand Hotel in Myrtle Beach, South Carolina is an oceanfront boutique resort. The beachfront high rise formerly known as The Breakers Myrtle Beach is centrally located and caters to beachgoers seeking a boutique hotel experience. I traveled there for a mother and son spring break getaway and after spending a couple of nights at The Strand, here's my take on this beach property.
Disclosure:
Many of the links you see on this site and within our trip planning tool are affiliate links. If you click through and make a purchase, I'll get a small commission and it won't cost you any extra. On selected stories, for those hotel and car bookings made using our TravelingToGive™ tool we contribute 2.5% of gross hotel and car sales to Paws for Purple Hearts. So, thanks in advance for helping me keep bringing you the content you enjoy and, at the same time, giving back to those who so bravely serve our country! #everytripmatters
Myrtle Beach, South Carolina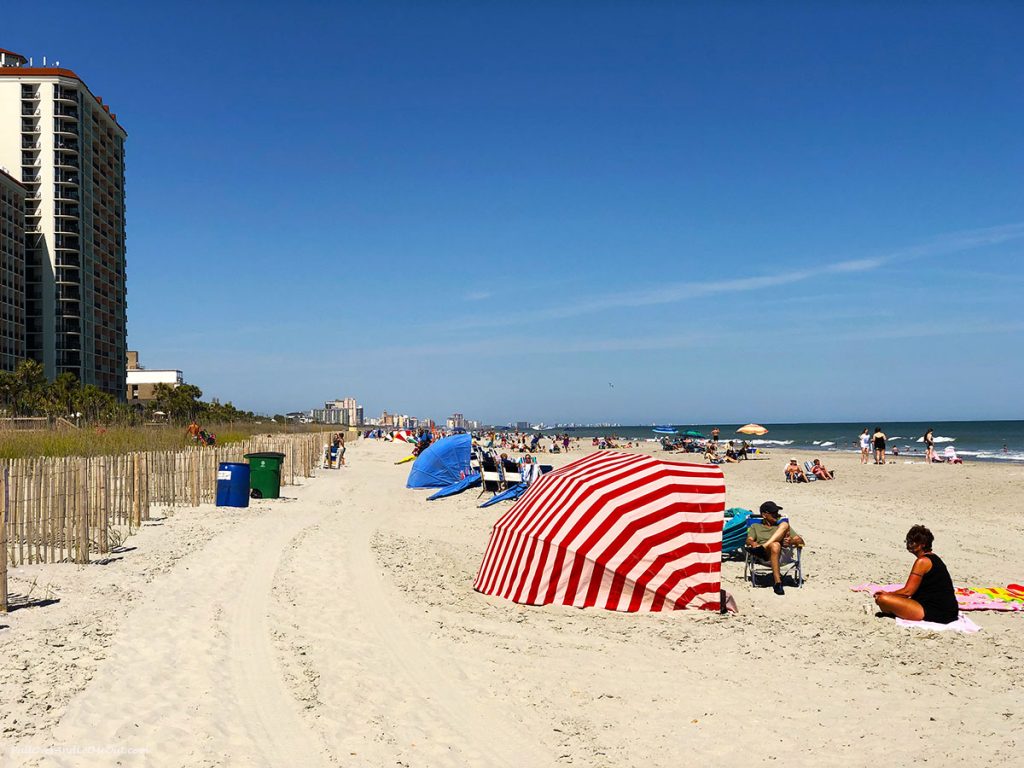 Arrival at The Strand Hotel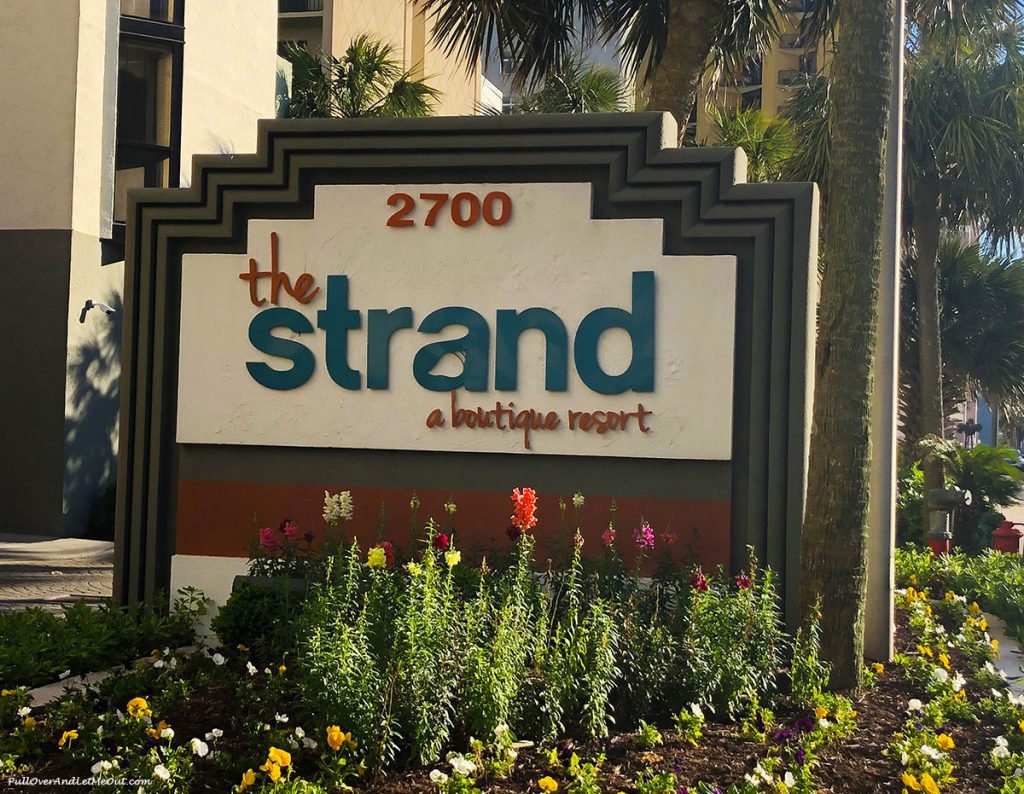 Our first impression is a positive one. The tall stucco-style building is the embodiment of oceanfront elegance. Pretty tropical flowers and ubiquitous Carolina Palmetto trees adorn the building front. The sliding glass doors part revealing a light, airy all be it an intimate lobby. 
We're greeted by a friendly employee at the desk who checks us in while providing us with details regarding our room and the resort. A cursory scan indicates this is chic yet user-friendly facility. The weight room and restaurant are mere footsteps away from the lobby. More importantly, access to the pool and beach is adjacent to the lobby as well.
With key cards in hand, we commence unloading the car. There's 15-minute parking out front to permit easy unloading however, it's rather tight so you'll want to move quickly.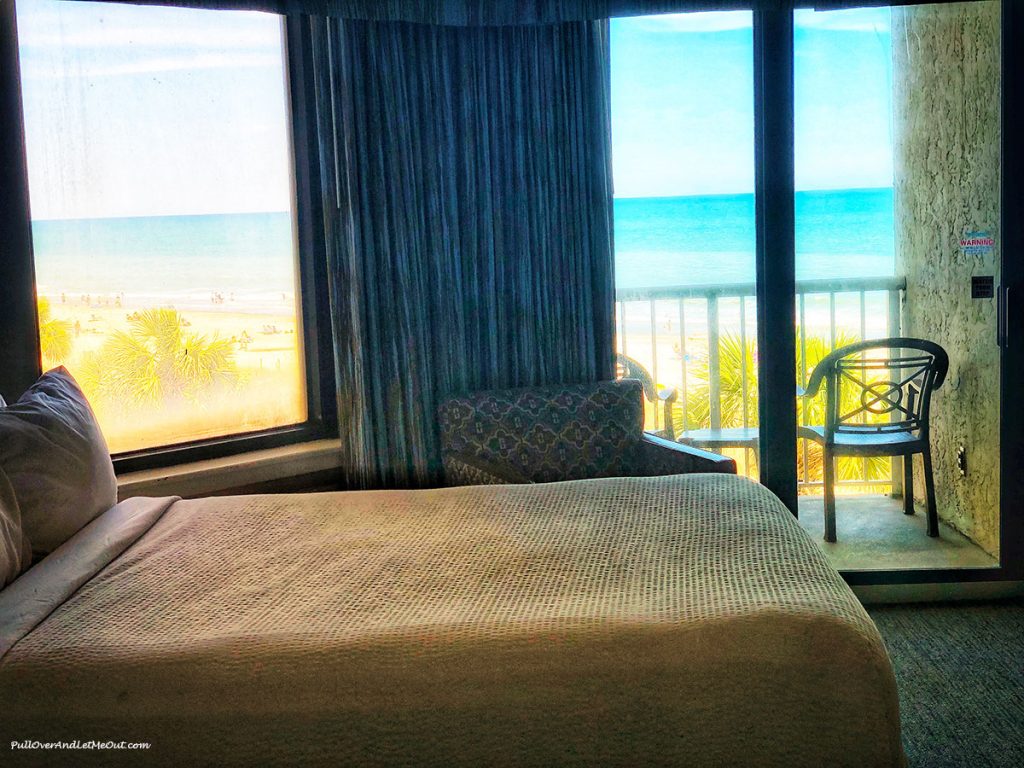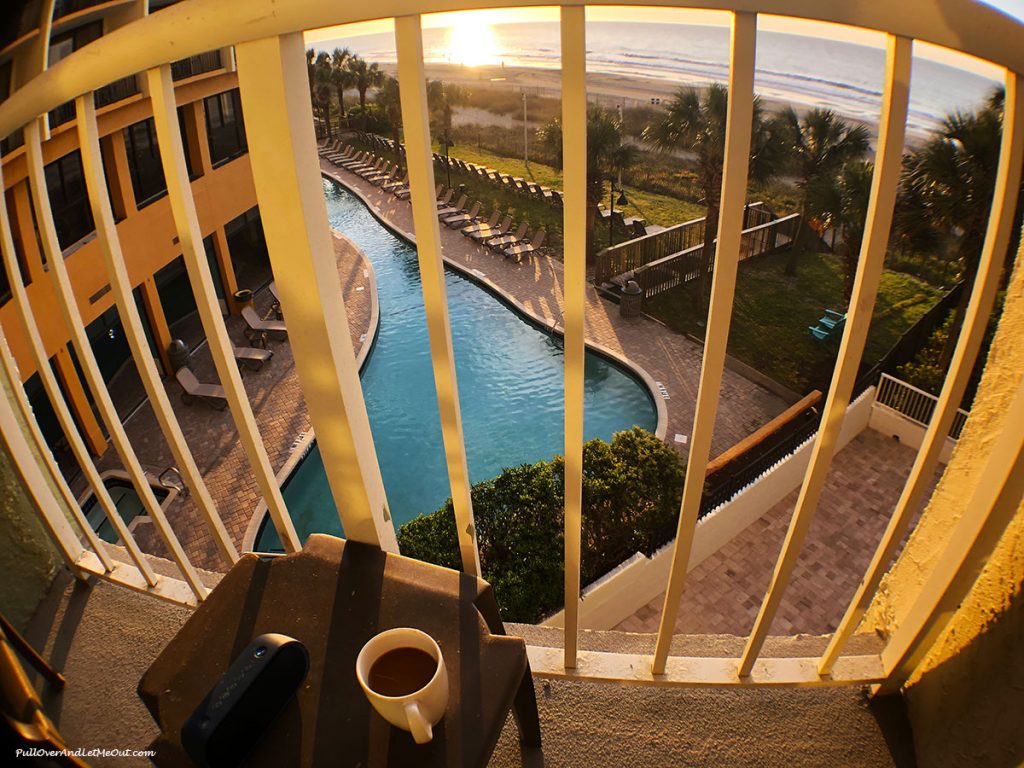 The Strand offers several room choices starting with the basic Strand Ocean View Room (A) all the way to the Strand Oceanfront Efficiency (CE). There are nine room choices in all that can accommodate up to a maximum of six people in a room. There's a variety of room configurations and features meeting a range of needs and budgets. All rooms have a balcony.
Being frugal, we opted for the least expensive, Ocean View Room (A). Our room was comfortable for the two of us but I will say, had my husband been along, we may have found it a tad snug. The beds were extremely comfortable and the shower despite the fact it's not very spacious was clean and we had plenty of hot water. It's a step in shower with a curtain so if a tub is important, be advised. Additionally, essentials such as shampoo, lotion, hairdryer, and iron are provided.
Overall, the Strand Ocean View Room (A) was a pleasant choice. Although the room isn't what they call "oceanfront" the views at sunrise were spectacular. That being said, the balcony is my favorite feature. Each morning with the in-room coffee provided, I'd sit on the balcony enjoying stunning Myrtle Beach sunrises.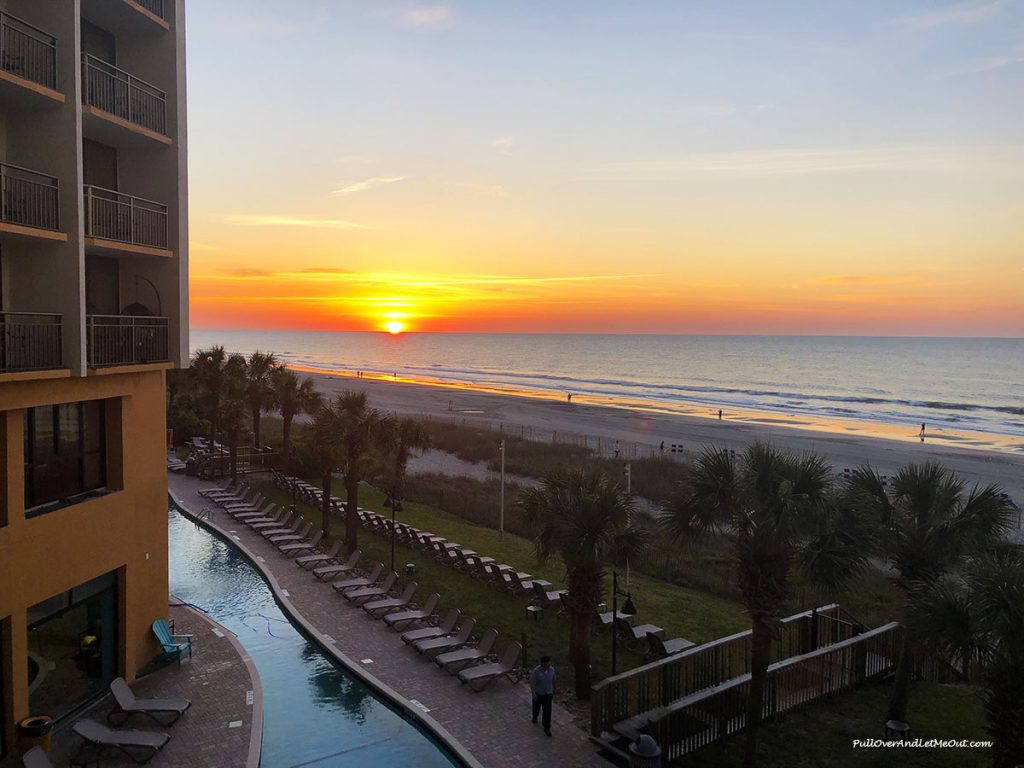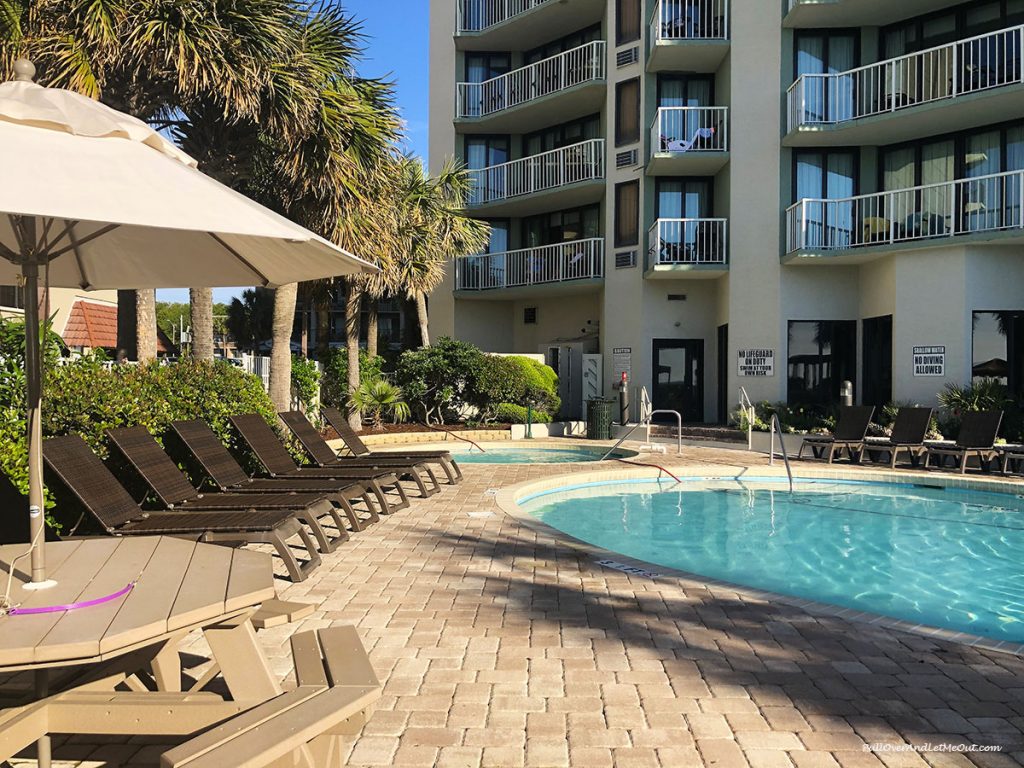 The Strand Hotel offers a variety of amenities. There's a business center, pool, hot tub, bar, and free hot continental breakfast served daily. We took advantage of the free hot breakfast which is a huge plus permitting us to make the most of our mornings. Furthermore, The Strand has direct access to the beach and a convenient shower to rinse off feet, gear, and bodies upon completing time on the sand.
An added bonus is the onsite concierge to provide assistance with finding tours, tickets, and other advice to make the stay more enjoyable. My son was interested in fishing and they were extremely helpful in providing information with regard to the rules and regulations pertaining to angling in Myrtle Beach.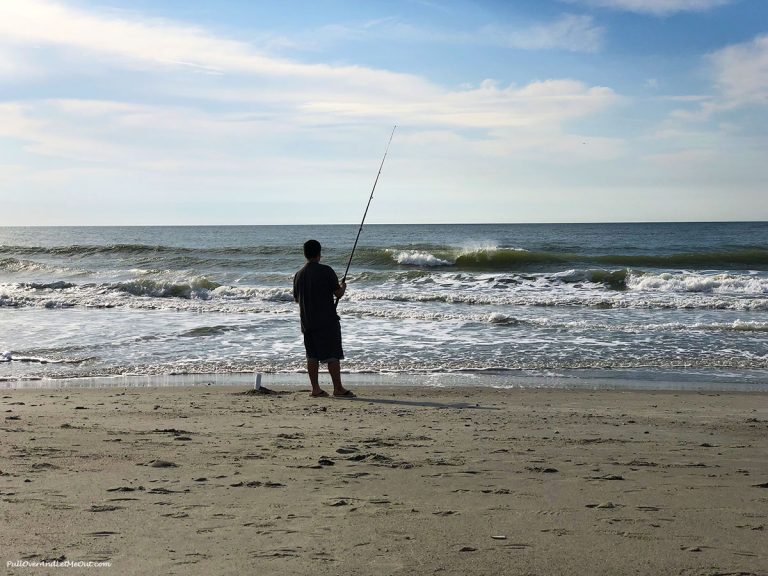 There's an abundance of choices when it comes to dining in Myrtle Beach. As a matter of fact, there are in excess of 1,500 restaurants to choose from. However, I wanted to walk from The Strand Hotel which limited our options.
Surprisingly, there are relatively few eateries and bistros within a short walking distance of The Strand. While the hotel restaurant offers light lunch and dinner menus along with refreshing cocktails and beverages, we were looking for an authentic seafood dinner. We found this about three blocks north at the Sea Captain's House. 
For over fifty years the Sea Captain's House has been a tradition for seafood in Myrtle Beach. Although a bit pricy, the food, atmosphere, and ocean views make this a worthwhile splurge. Moreover, it's an easy walk from The Strand.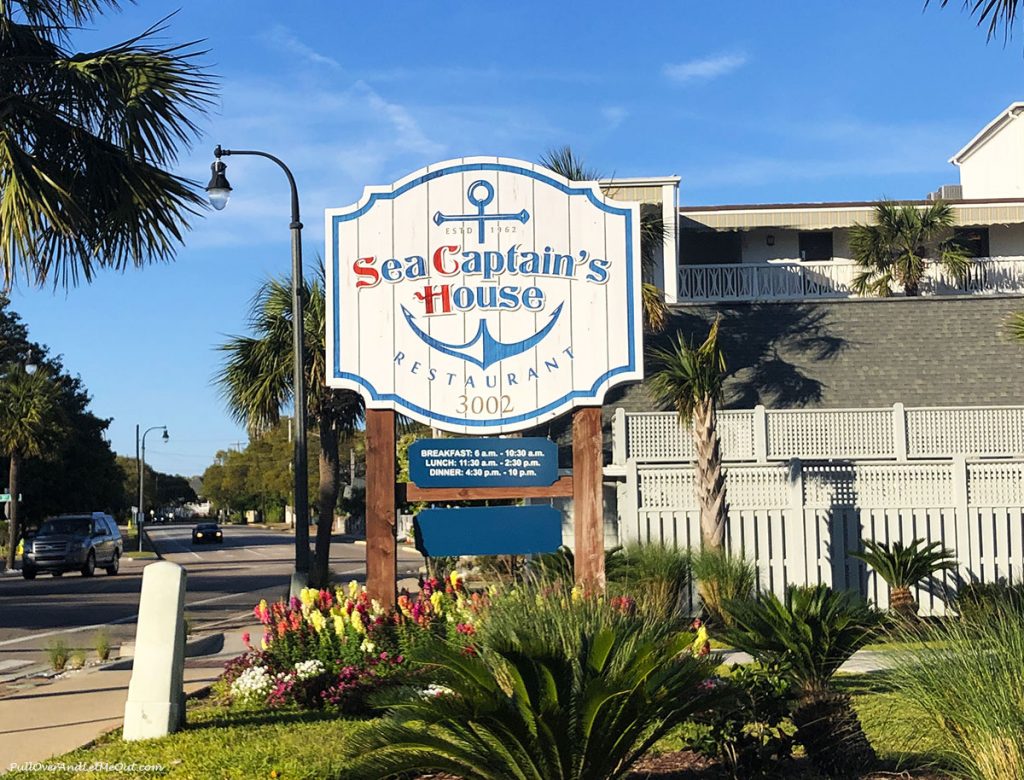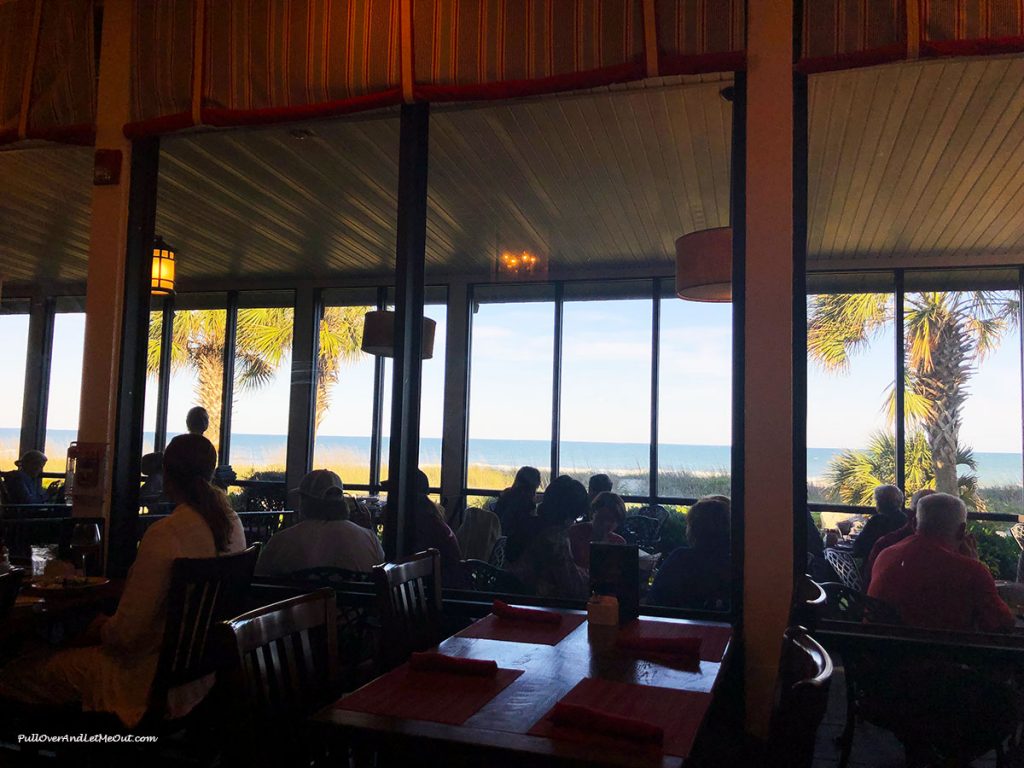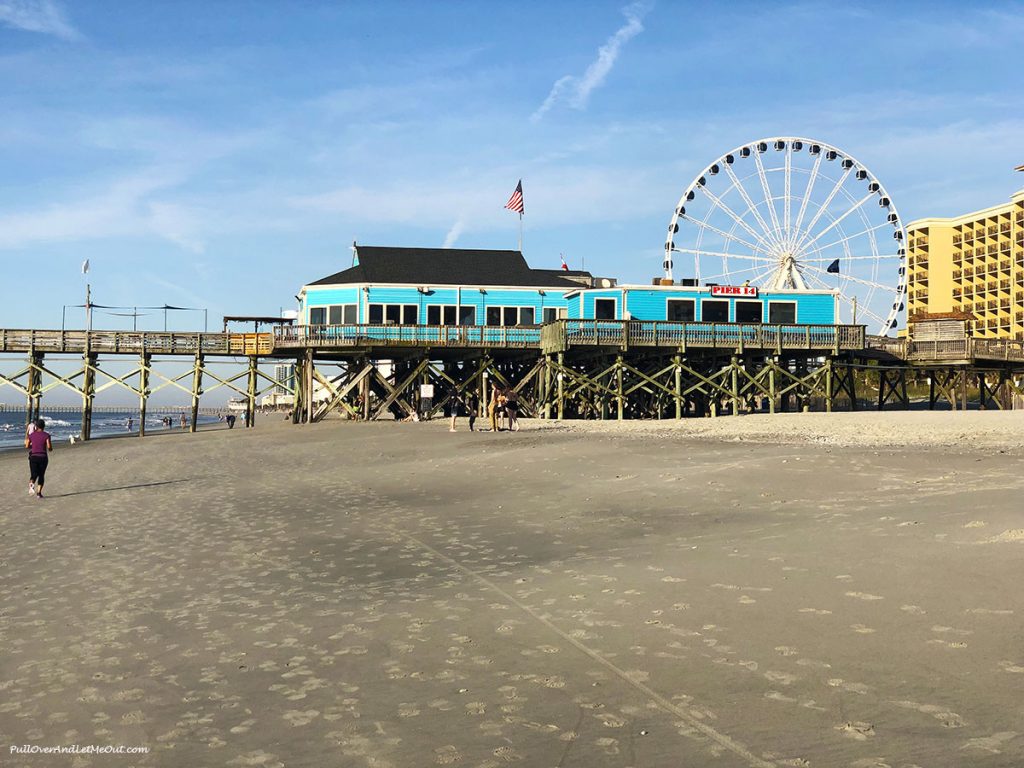 I found a bargain using Dunhill Travel. Dunhill is an aggregate that scours the Internet in search of the top deals and promotions across multiple platforms. As an affiliate, I wanted to put it to the test and that's how I found a great deal during spring break. 
It was easy to use. Dunhill let me enter my search criteria and based on the results, connected me directly to the hotel's site where I completed the reservations process. (I'll be doing a full review of Dunhill Travel Deals in a future post)
Pros About My Stay at The Strand
I asked my 14-year old what he liked most about The Strand. Without hesitation, he said, "it's close to everything."
I agree. The location is outstanding. There are other pros that stand out as well.
Great shoulder season pricing
Oceanfront location
Oceanfront pool
Beach access
Cocktail bar and restaurant
Comfortable rooms
Onsite Concierge
Excellent Golf Vacation Packages
A DVD player in the room with rentals in the lobby
WiFi
Lounge chairs under the palmettos
Parking garage
Free hot continental breakfast
Friendly staff
Dunhill deal
While the cons aren't significant enough to spoil the stay, there are a few things I'd call noticeable or sort of irksome.
Our room had an odd double door entry making maneuvering our beach gear and the luggage cart at check-in and departure awkward
Our room didn't have a refrigerator
Not a lot of extra space in the room for our beach gear
The parking garage is across the street and while it's great to have parking, it felt very tight to me. Height clearance is 6'6″ and there are lots of support beams. Judging by the skid marks on the walls, miscalculations are frequent.
The small lobby and entry made moving luggage carts and loading cars challenging at check-out time
Would I stay again?
Sure!
The Strand Hotel suited our needs, was a convenient locale and gave us a mother and son beach getaway we'll remember for years to come. Added to that, the accommodations, beach access, and amenities for the price were excellent. That being said, I think next time I'll upgrade to a slightly larger room especially if my husband joins us. I'll also request a refrigerator. 
My son and I give The Strand Hotel in Myrtle Beach, South Carolina two thumbs-up.