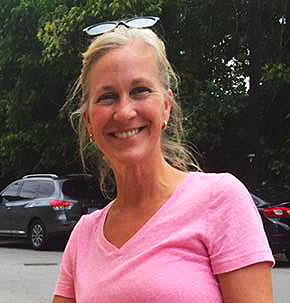 Susan Krause
Raleigh, North Carolina
When I learned Susan and her husband Ken had accepted the challenge to visit every state park using the  North Carolina State Parks Passport, I knew this was a great story waiting to be told! I'm thrilled she agreed to write about their quest and share their adventures with the Pull Over And Let Me Out readers! Enjoy 🙂 
Challenge-Visit all North Carolina State Parks in 2020!!
In December 2019, I had just finished my run in Umstead State Park and was contemplating what to give my husband of 31 years for Christmas, when I met two women excitedly entering the visitor center where I had stopped to ask the park ranger a question.  They had just completed their goal of visiting all forty -one NC State Parks together in one year.  This chance encounter sparked an idea for Ken's gift, a couple of personalized 2020 North Carolina State Parks Passports and an invitation to join me in taking on this adventure!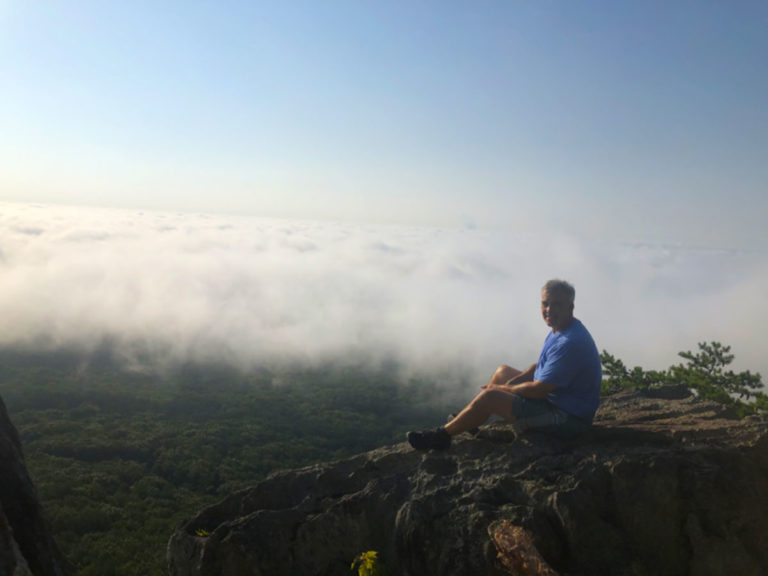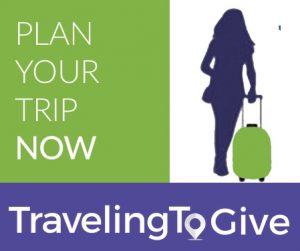 Disclosure:
Many of the links you see on this site and within our trip planning tool are affiliate links. If you click through and make a purchase, I'll get a small commission and it won't cost you any extra. On selected stories, for those hotel and car bookings made using our TravelingToGive™ tool we contribute 2.5% of gross hotel and car sales to Paws for Purple Hearts. So, thanks in advance for helping me keep bringing you the content you enjoy and, at the same time, giving back to those who so bravely serve our country! #everytripmatters
North Carolina State Parks Map
We mapped out our criteria:
1) We must visit each park together in 2020, past visits and solo visits do not count.
(It is a treat for family and friends to join us on our visits if the opportunity arises.)
2) We must discover the WHY each park was established.
3) We must hike at least one mile in each park, preferably to the "landmark" of each park.
4) Wherever possible, we should accomplish the "bucket list" item suggested in the passport!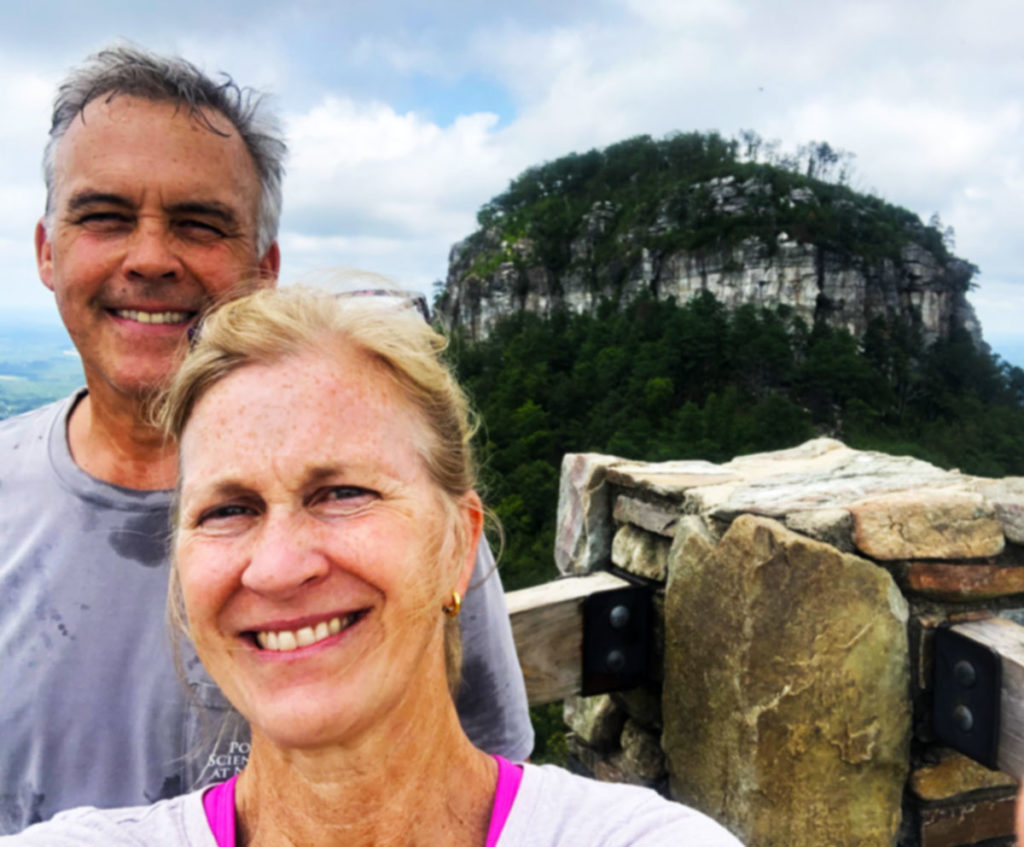 In January, taking advantage of North Carolina spring-like winter days, we started with trips to a couple of parks closer to our home.  We proudly walked into the visitor centers where the kind rangers stamped our passports with a congratulatory smile on their face.   Memorable, at times, down-right romantic trips with my soon-to-be empty-nester husband took us away from the interstate, down country roads, discovering beautiful small towns and countryside.  We found fitting more than two park visits in one day does not allow for enough time to fully enjoy each park AND a meal in one of those small-town eateries.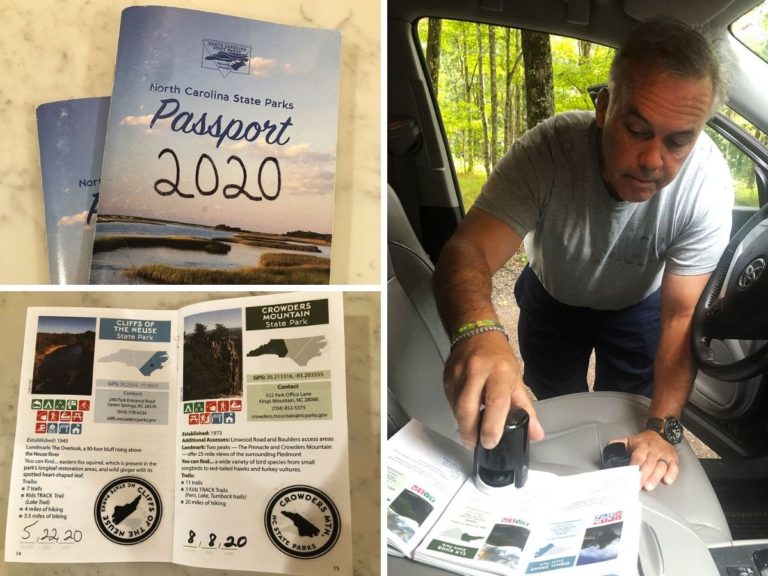 March 2020 COVID-19 concerns brought a roadblock on our path when the decision was made to shut down of all the state parks!
Thankfully by May, we were able to resume our adventures when the parks reopened however the visitor centers remained closed.  The passport stamps transformed into passport stickers, with each park handling the distribution in a different manner.  Some parks had an envelope filled with stickers by the closed doors of the visitor center while others asked us to email an address and dutifully those passport stickers arrived in our mailbox with great efficiency!
The visitor centers reopened just last week, so September has brought back the smiling rangers answering our questions, congratulating us on our visit and stamping or stickering our passports for us.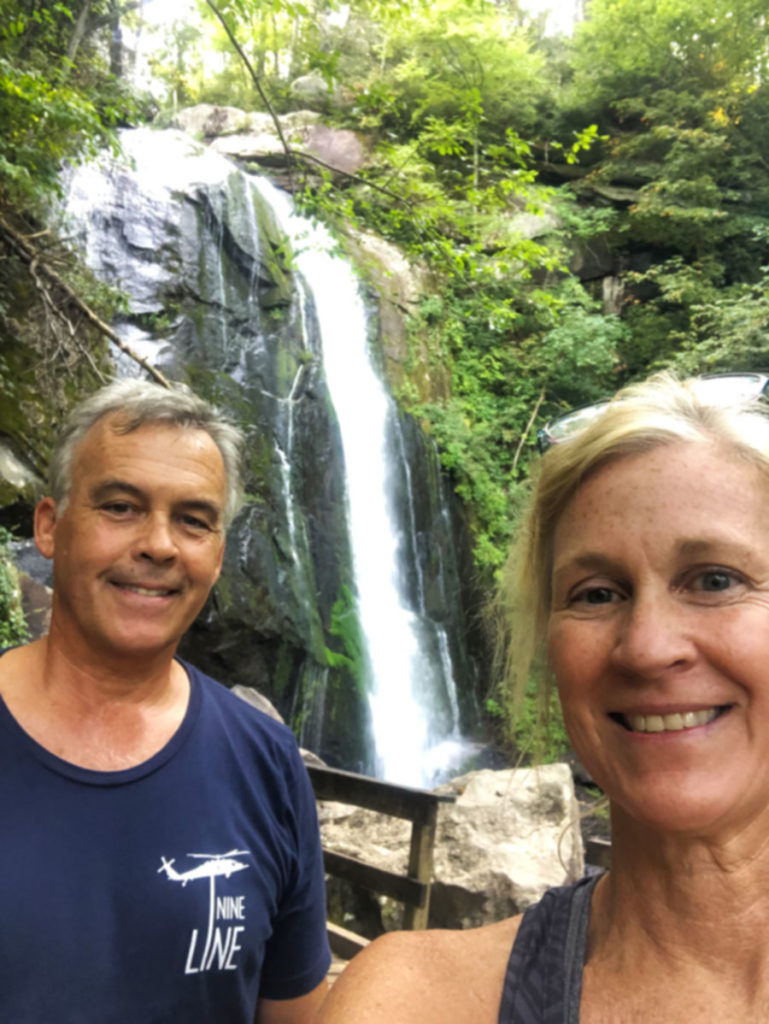 North Carolina State Parks Passport offers family fun
Friends and family have been great cheerleaders of this 2020 adventure, letting us know how much they "virtually" (perhaps the most used word of 2020) enjoy our adventures though social media posts. Folks often ask which parks are our favorites. Any park with the word beach, lake or mountain in their name is a wonder to behold and showcases the abundant and varied beauty of NC.   My hometown SP, Crowders Mountain, where I have been hiking and marveling at the views all my life, tops my list of favorites.  Crowders Mountain is actually a monadnock, an isolated erosional remnant of a mountain that rises 800 feet from the surrounding plain. In the 1970s, Crowders Mountain was saved from strip mining by a group of concerned citizens (two of which were my parents) and in 1974 it opened to the public as a NC State Park.  I tell folks that environmental salvation story almost every time I climb Crowders.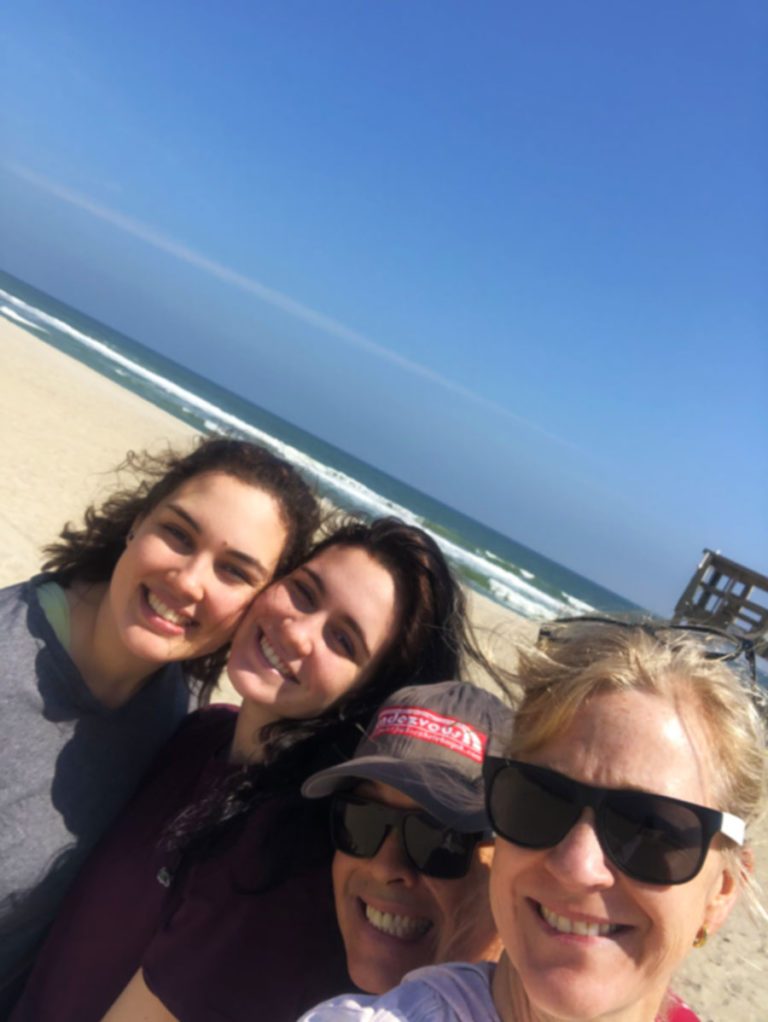 Some parks have surprised us. Our Sandhills trip to Weymouth Woods SP and Carvers Creek SP delighted us with their focus on the once abundant longleaf pine forests of the piedmont and coastal plains of NC.  Did you know the long-lived longleaf pine trees can stay in a fire protective "grass stage" for up to 20 years before they enter a "bottle brush" stage?   There is a tree at Weymouth Woods 500 years old!
Not all parks require hiking.  At Hammocks Beach SP we kayaked out to the beautiful undeveloped Bear Island. We were 2 of a half dozen folks on the island's wide beaches since the usual ferry was COVID closed.  We are looking forward to kayaking our miles at the Dismal Swamp, Lumber River, Merchants Millpond, and New River parks this fall.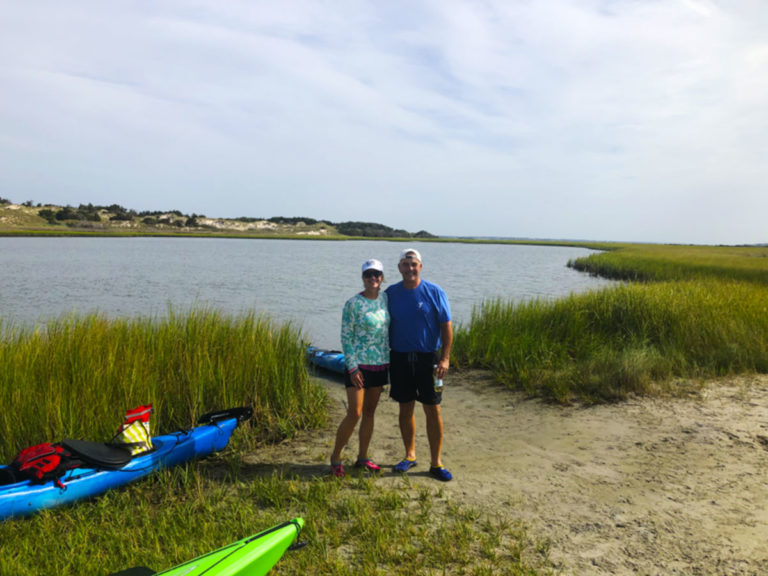 More to see with our North Carolina State Parks Passport!
Ken and I have visited two-thirds of the 41 parks so far. We have mapped out our strategy to visit the remaining parks over the course of 5-6 more trips and are confident we can complete my challenge.  When our passports are complete, we can claim the special prize awarded by the NC State Parks for the Amazing Adventure Passport Challenge.
We have saved local Umstead State Park as our last park in 2020.  Maybe when we obtain our final stamp, another visitor will be intrigued to take on a North Carolina State Parks Passport Challenge!
Click here to learn more about the North Carolina State Parks Passport.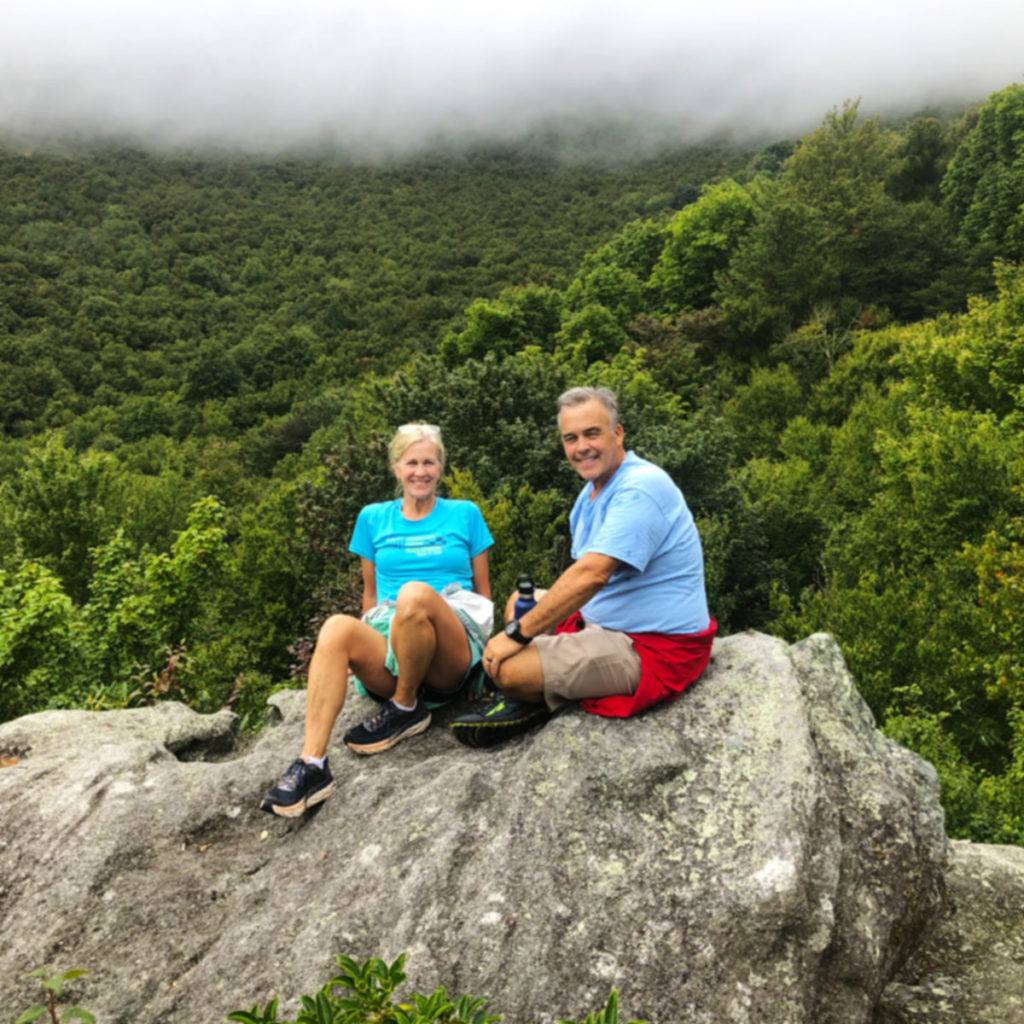 Susan has explored the beautiful state of North Carolina for over 50 years.  Family pancake breakfasts at Honey's in Gastonia were tradition prior to piling in the station wagon for our adventures.  Sometimes we were dropping well-traveled grandparents, Mimi and Papou, at the airport for their exciting trips to the seven continents of the world.  Sometimes we were on the plane with them.  The most memorable trips were driving the "twisty turny" roads in the NC mountains where we hiked, met craft people, and learned to be rock hounds.  Susan and Ken and daughters now live in Raleigh.  Ken, an enthusiastic travel companion, as well as a skilled driver, braves the backroads of North Carolina or the notoriously narrow roads of Ireland or even the busy streets of London to fulfill Susan's travel dreams, experiencing the beauty of our world.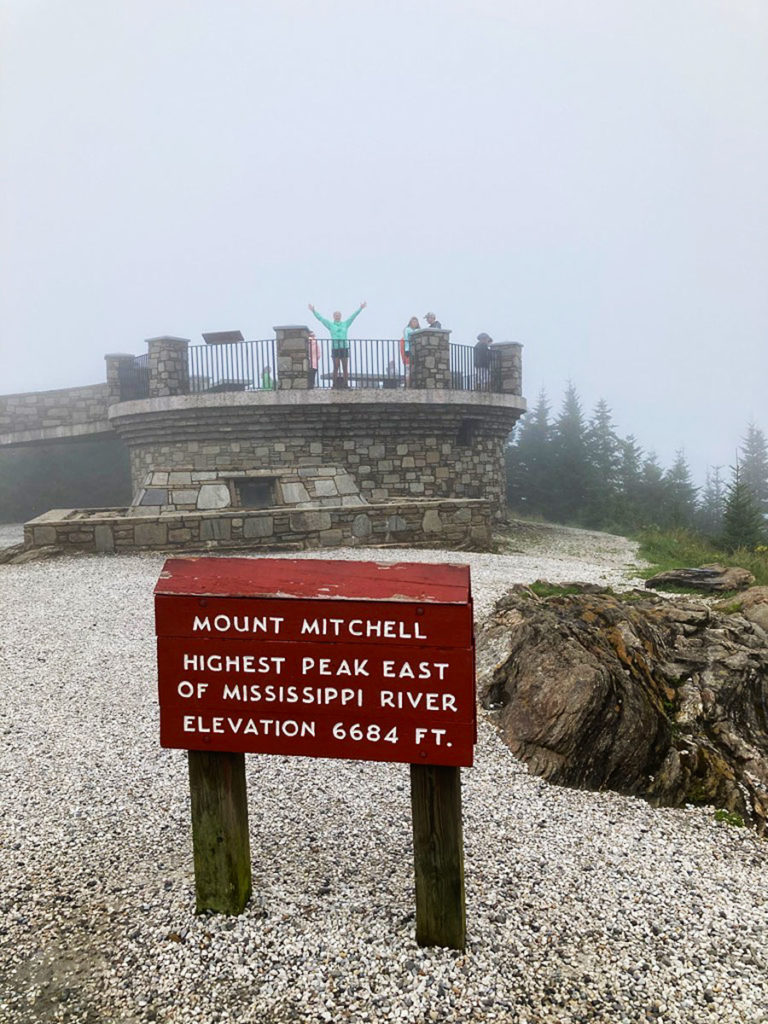 ► Plan Your Trip to a North Carolina State Park Now!​
Hey pinners, save this for pinning after your trip
After you get back from your trip, please use these images to post to social media or post your own photos.  Please tag us on your post #pulloverandletmeout
You can also use the social sharing links on the SmartTrip tool.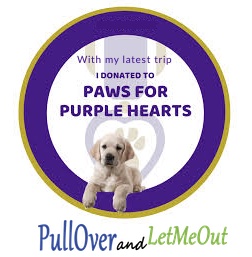 More great stories you'll love reading!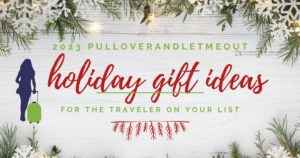 Travel with PullOverandLetMeOut to discover 2023's hottest holiday gift ideas for the traveler on your shopping list.
Read More »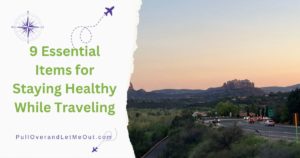 Make a healthy trip a priority. Travel with PullOverandLetMeOut to discover 9 essential items for staying healthy while traveling.
Read More »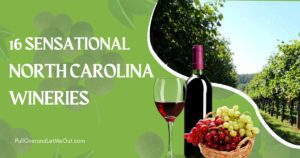 The wine world is taking notice of North Carolina wine. Join PullOverandLetMeOut as we explore 16 incredible wineries in the Tar Heel State that you won't want to miss.
Read More »
Shop for the hottest travel gear!