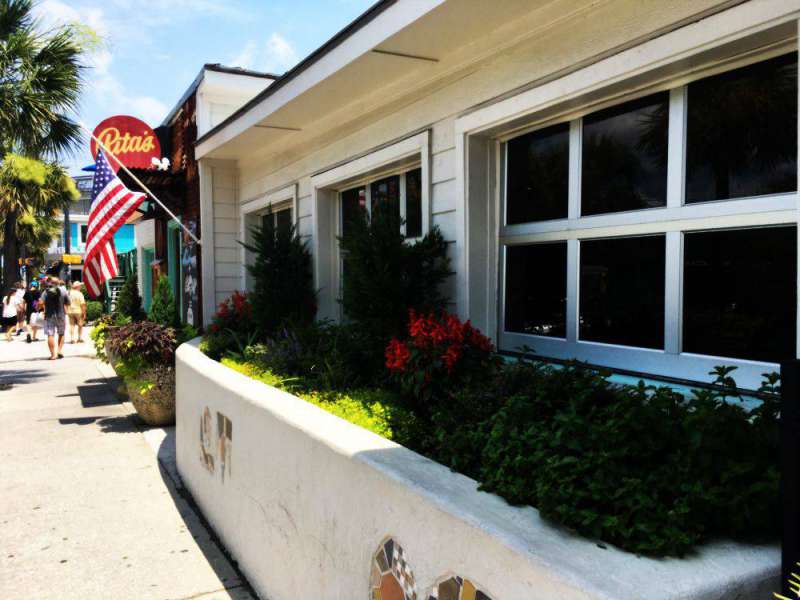 The South Carolina Lowcountry is renowned for many things, especially its cuisine. While enjoying the sun and surf on a recent writing trip, I happened upon Rita's Seaside Grille on Folly Beach where I found good food, friendly atmosphere, and the most amazing nachos I've ever had.
I love nachos. It's not unusual for me to order nachos as a meal. So, naturally, trying Rita's Signature Nachos was a must.
In a word, WOW.
Piled high, covered with cheese, tasty red and yellow peppers, giant chunks of fresh tuna, spicy jalapeños, and a surprise to my taste buds – watermelon pico.
I'm not exaggerating when I say, these are the best nachos I've tried, and the portion size is tremendous. I needed help with the half order. If you get the full order which comes on a thirteen-inch plate, bring a crowd – it's made to be shared.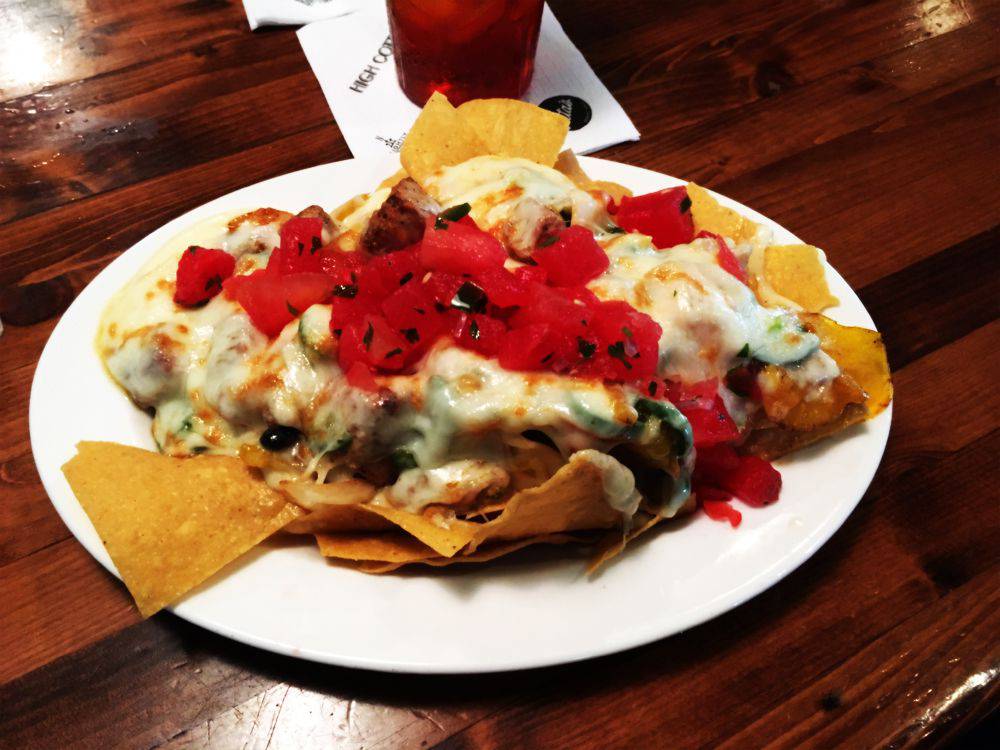 Not Just Nachos At Rita's Seaside Grille
Though I was on a quest for nachos, I quickly discovered Rita's Seaside Grille is known for much more than amazing appetizers.
The restaurant opens daily from 8:00 AM until 11:00 PM, serving breakfast, lunch, dinner and Sunday brunch. Favorites on the menu include; fish and shrimp tacos, crab cake sandwich, grilled salmon, the seaside omelet, and classic burgers. I also sampled the smoked BBQ which is lean and delicious.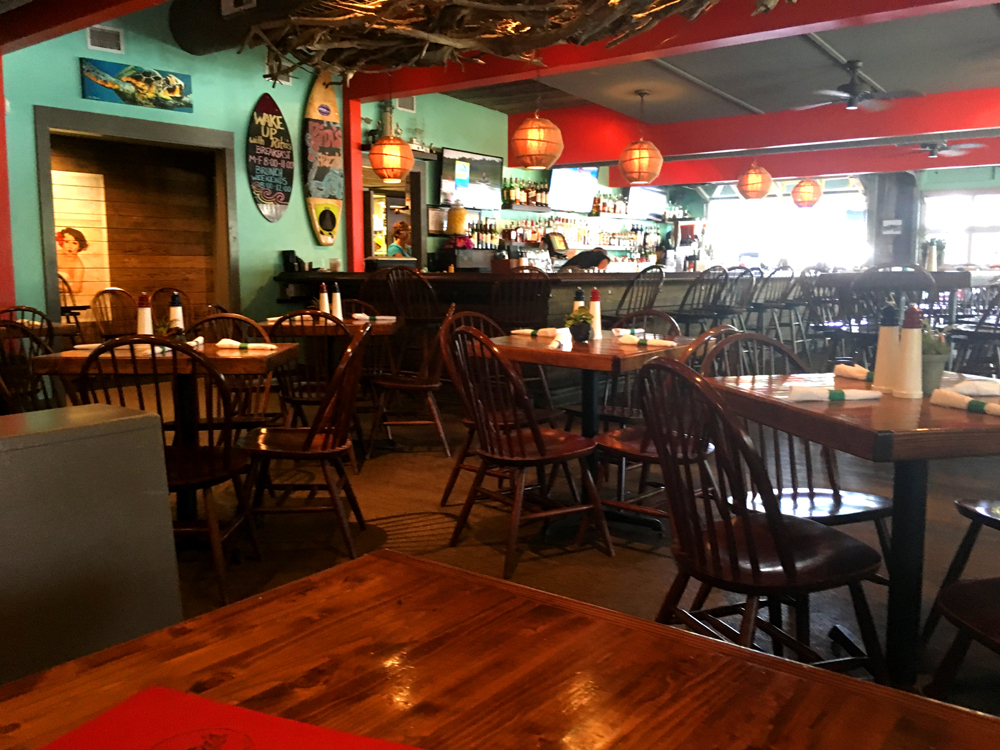 Laid Back Lowcountry Atmosphere
The laid-back community minutes from historic Charleston has a storied past. From pirates and shipwrecks to Civil War soldiers, Glenn Miller, and George Gershwin; Folly Beach has hosted an array of citizens and travelers. Today, it's a thriving beach community attracting vacationers and residents from around the globe.
Rita's Seaside Grille plays an integral part in Folly Beach's charm, providing good food, entertainment, and Lowcountry atmosphere. In addition to the fabulous cuisine, Rita's boasts an extensive drink menu, year-round patio seating, and live music seven days a week.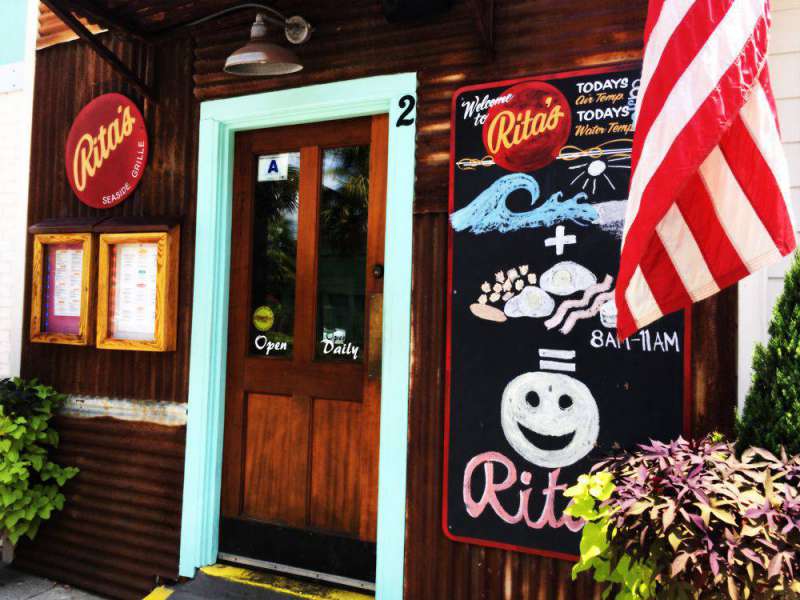 When visiting Folly Beach, South Carolina, park the car and walk on down to Rita's Seaside Grille to enjoy beach dining at its best. Located at 2 Center Street, Rita's is ideally situated in the heart of the community.
Can't stay to eat? Don't worry, call ahead and place your order. Rita's offers take away too.
The food's fantastic, portions are large, the service is friendly, and prices are reasonable. As the manager, Matt Shapiro puts it, "There's something for everyone at Rita's."
Rita's Seaside Grille
2 Center Street
Folly Beach, South Carolina
843-588-2525
@Ritasfollybeach
Note, parking is limited at the center of the city, but there are parking lots nearby the restaurant. Most lots charge a flat fee of $10 for the day.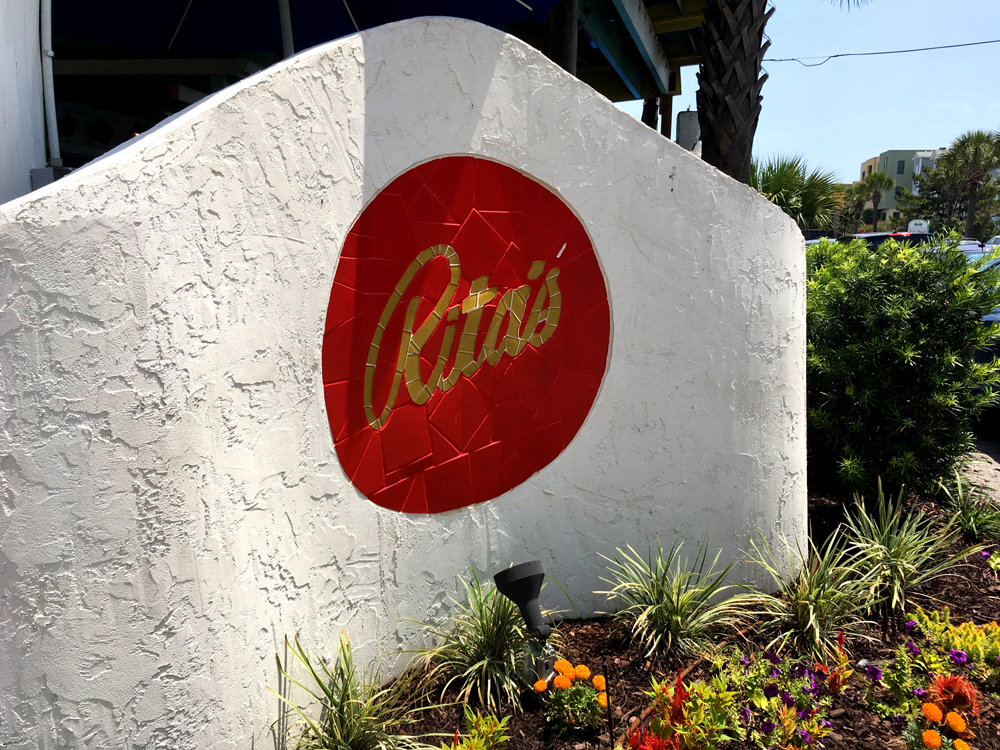 Although my meal was complimentary, opinions are my own and honest.
IF YOU LIKE THIS, PIN IT FOR LATER!