A food tour is a fantastic way to learn a city's history all the while enjoying delicious food and beverage. In Columbia, the capital city of South Carolina, Two Gals And A Fork Food Tours offer a sampling of appetizing cuisine, a history lesson, and a heaping helping of Southern hospitality. Janet and Gloria of Two Gals And A Fork took me on a delectable tour of Columbia's Vista neighborhood. Here's what I learned and tasted.
Disclosure:
Many of the links you see on this site and within our trip planning tool are affiliate links. If you click through and make a purchase, I'll get a small commission and it won't cost you any extra. On selected stories, for those hotel and car bookings made using our TravelingToGive™ tool we contribute 2.5% of gross hotel and car sales to Paws for Purple Hearts. So, thanks in advance for helping me keep bringing you the content you enjoy and, at the same time, giving back to those who so bravely serve our country! #everytripmatters
Two Gals And A Fork Food Tours
Why a food tour?
I often use a food tour to acquaint myself with a new location. Taking a food tour on my first day in town allows me to learn a little about the city and helps me decide which restaurants I'll return to for meals while I'm visiting. It's orientation with a side.
When I met Gloria Freeman and Janet Jordan I knew we are kindred spirits. Both travel extensively and make it a point of seeking out food tours while away from home. The pair were on a tour of Seattle when the idea of creating a walking history and food tour of Columbia became more than just talk. They returned home created a plan and went to work.
In May of 2014, Freeman and Jordan launched Two Gals And A Fork and have been highlighting Columbia's history and culinary scene ever since.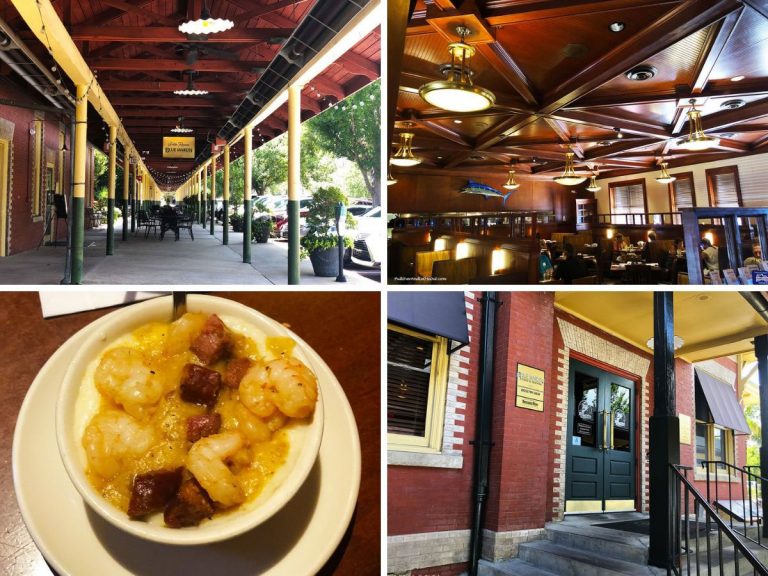 We meet at the Blue Marlin in the heart of the Vista neighborhood of Columbia. Once called Hell's Half Acre, The Vista has a storied past that wasn't always positive. Janet and Gloria share some of the details with me as we taste our first sampling of Low Country flavors; award-winning shrimp, Adluh stone-ground grits, and collard greens.
Housed in what was the Seaboard Railroad and later Amtrack station the Blue Marlin was one of the early dining destinations in the revived neighborhood once renowned for its empty warehouses, bordellos, mills, and maximum security prison. 
We're joined by Manager, Ryan, who shares particulars of the Vista's renaissance, the old train station's renovations as well as the restaurant's dining philosophy and patriotic connections to the Honor Flights program.
Our time here is the perfect kick-off for our tour.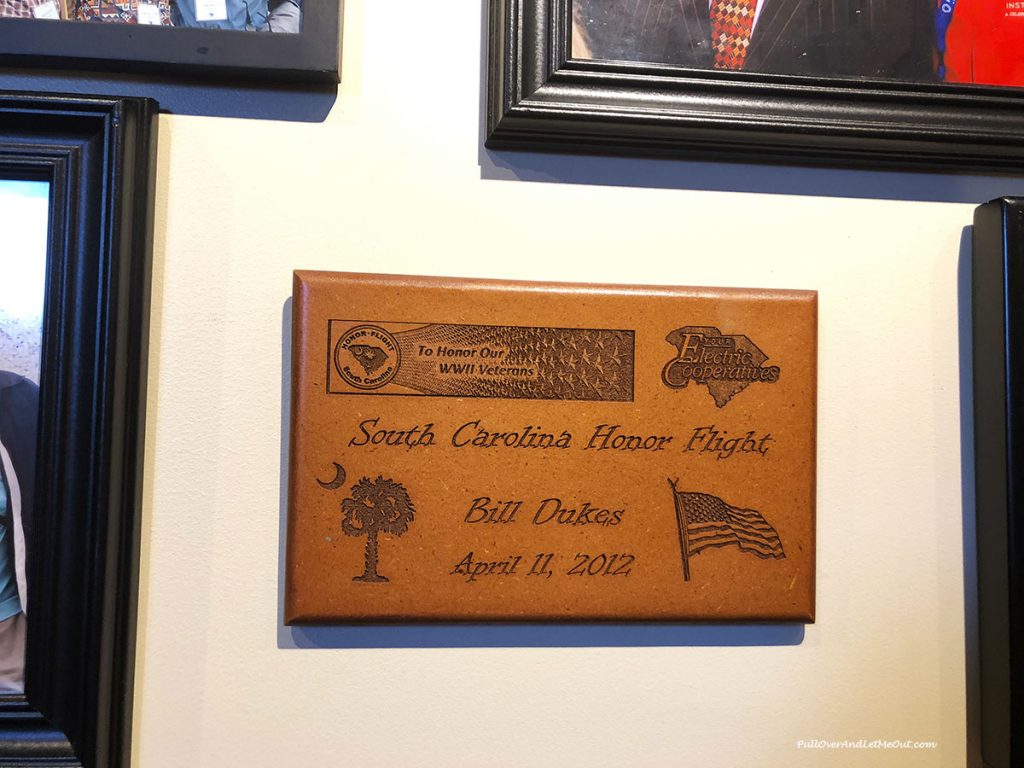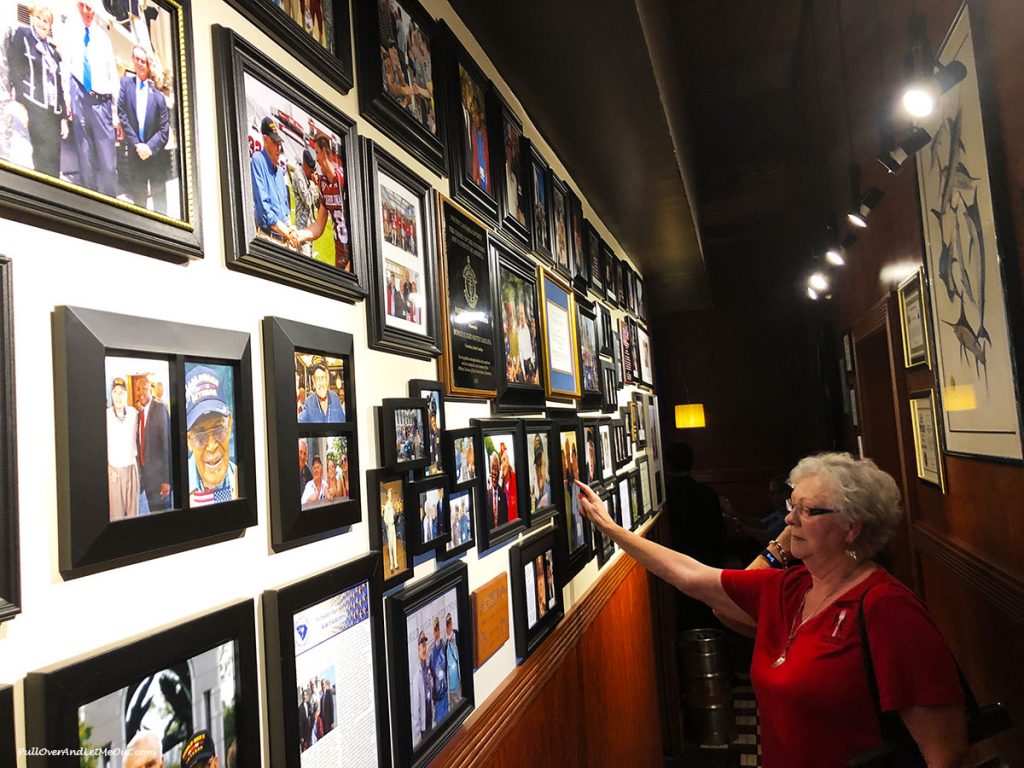 Dining in The South Carolina Capital
Two Gals And A Fork partners with a rotating lineup of restaurants and eateries in the Vista. Our second stop today is at Liberty Tap Room & Grill at 828 Gervais Street.
The décor catches my eye the moment we enter. Patriotic paintings and unique mosaics mix nicely with the exposed brick walls and gorgeous wood in the renovated warehouse that used to house produce and beer.
Owned by Homegrown Hospitality, this happy taproom has an immense bar. However, in spite of the beautiful surroundings, it's the chicken and waffles that most stands out for me. Light and fluffy describes the waffles and chicken with a little kick but not too powerful melds perfectly with the sweet syrup and honey butter. Yum!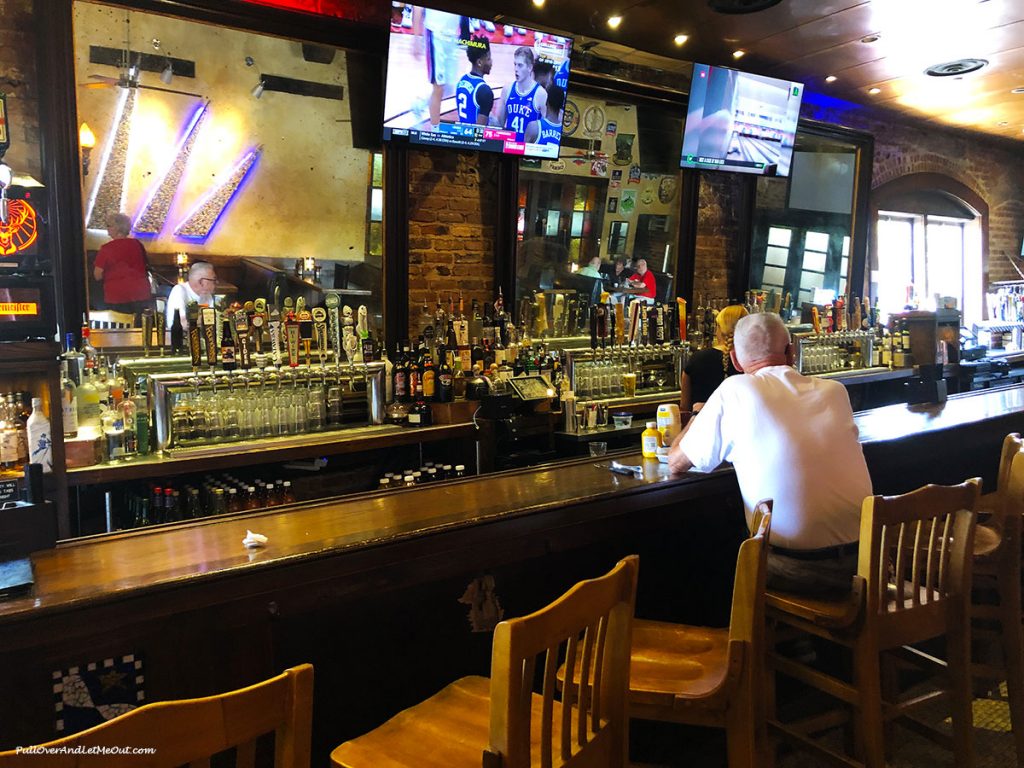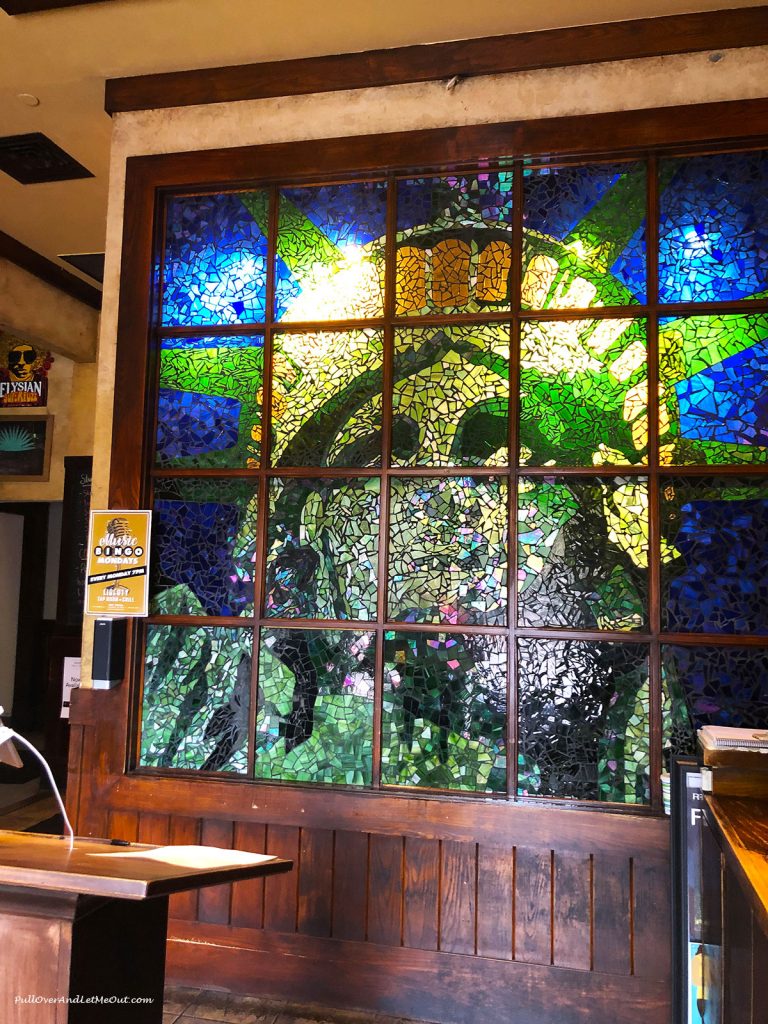 Moving on, we take a short stroll to the World of Beer Bar & Kitchen at 902 Gervais Street. This is a fun stop for pub grub and a beer. World of Beer features an extensive beer list and is known for their giant Bavarian pretzels.
This turns out to be the perfect spot on the tour to cool off and enjoy sampling a craft beer. We try a local brew called Steel Hands Punch Clock Pilsner – an invigorating brew to send us on our way to the next stop.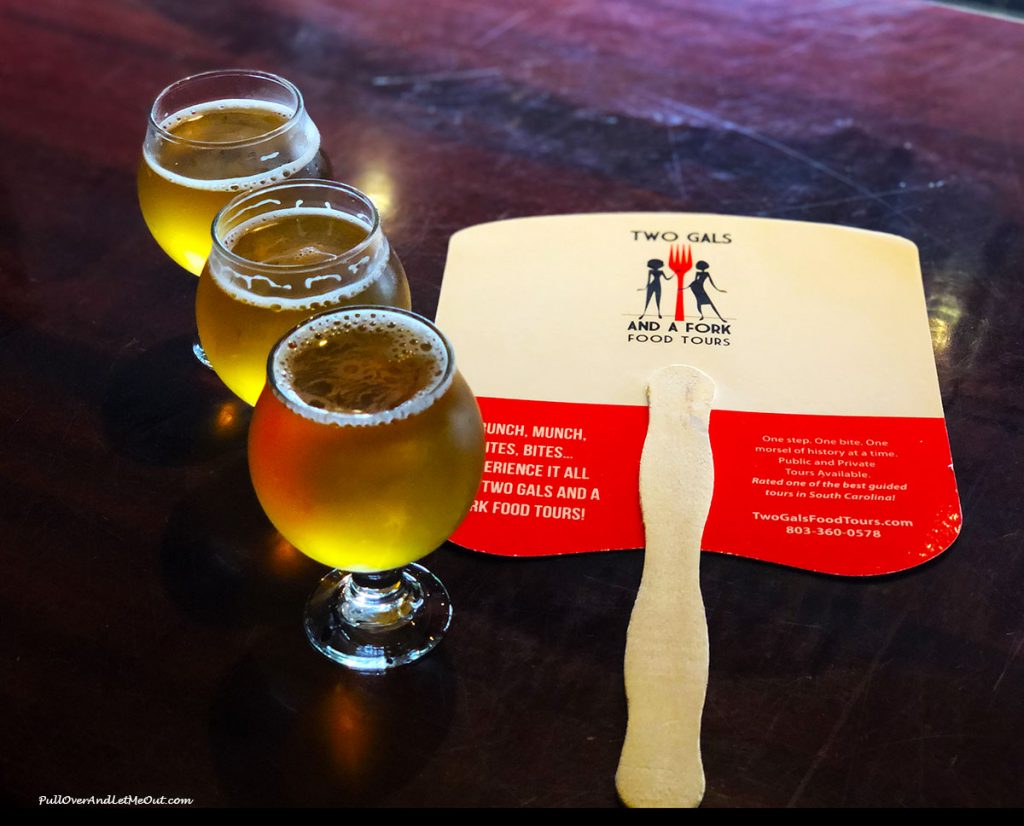 No food tour of the South Carolina Capital would be complete without a taste of barb-b-que. With this in mind, we travel to The Pot Smoker. The aroma of smoked BBQ fills the air as we approach. Before I walk inside I know this is going to be good – I'm right.
The casual restaurant is the quintessential BBQ joint. Stacked wood on the porch, humorous ornamentation on the walls, and simple hearty food enhance the authentic southern BBQ dining experience. Today, we're met by Shante who details for us the cooking process which includes all night smoking of the leanest meat, freshly made side items, and a variety of sauces. I opt to try the traditional South Carolina BBQ sauce which is a mustard base. It's different from the vinegar-based North Carolina style I'm accustomed to, but I like it.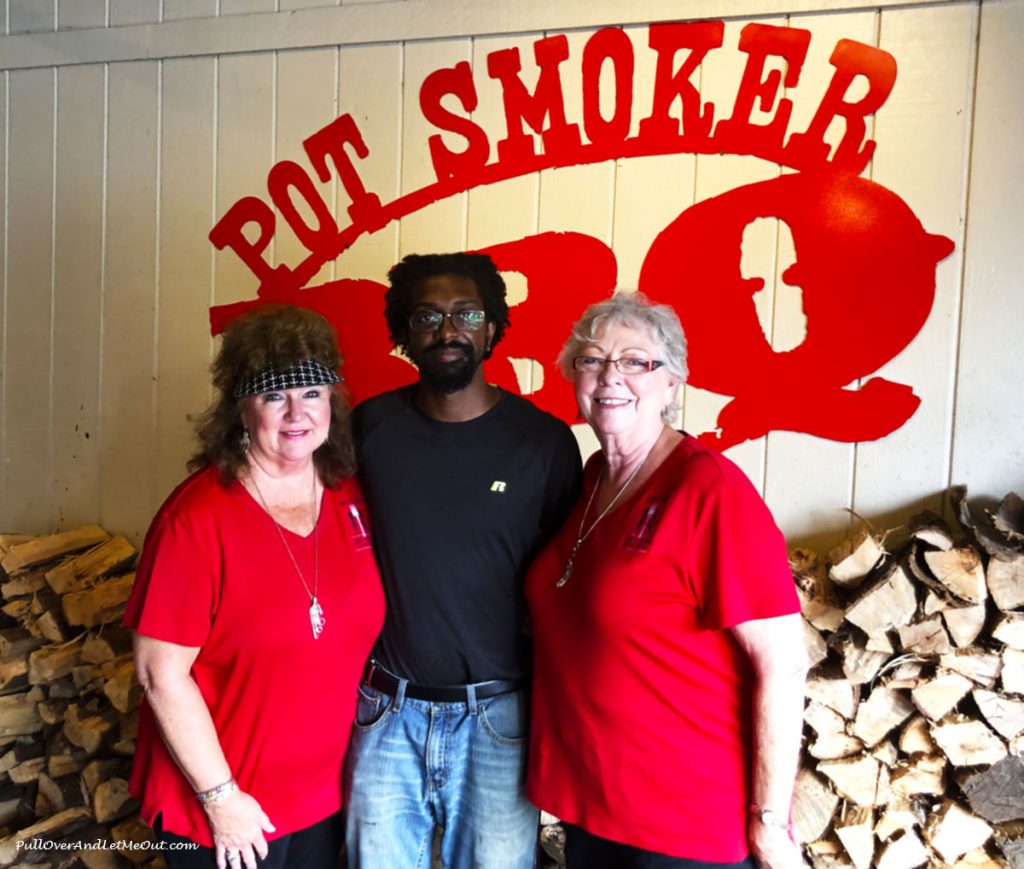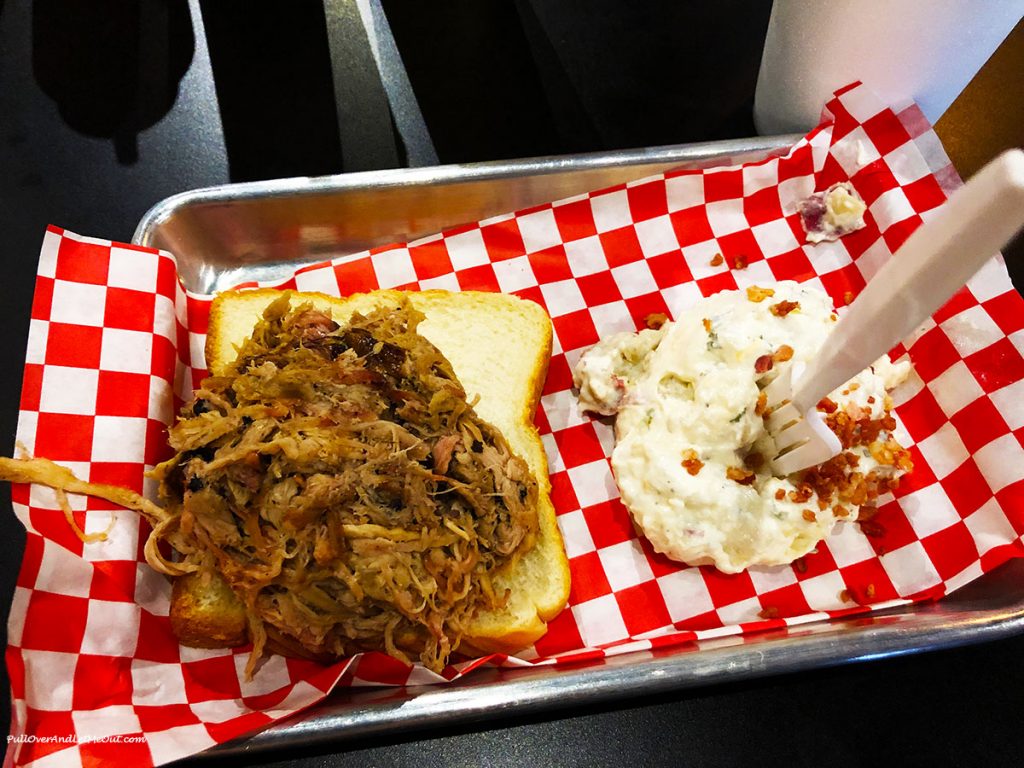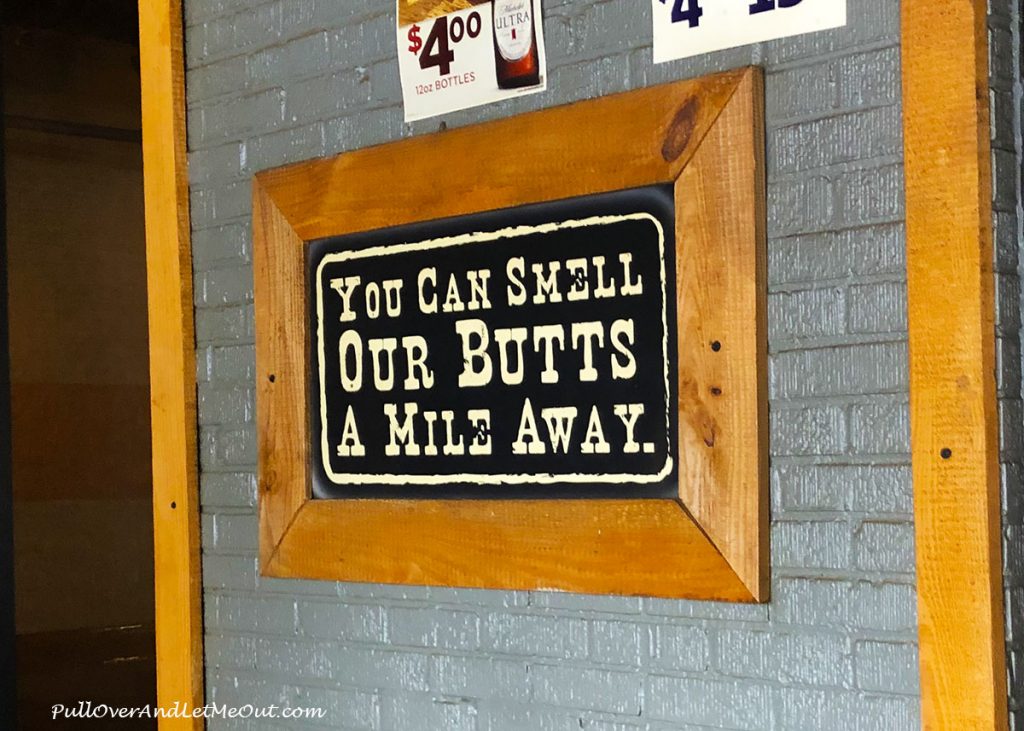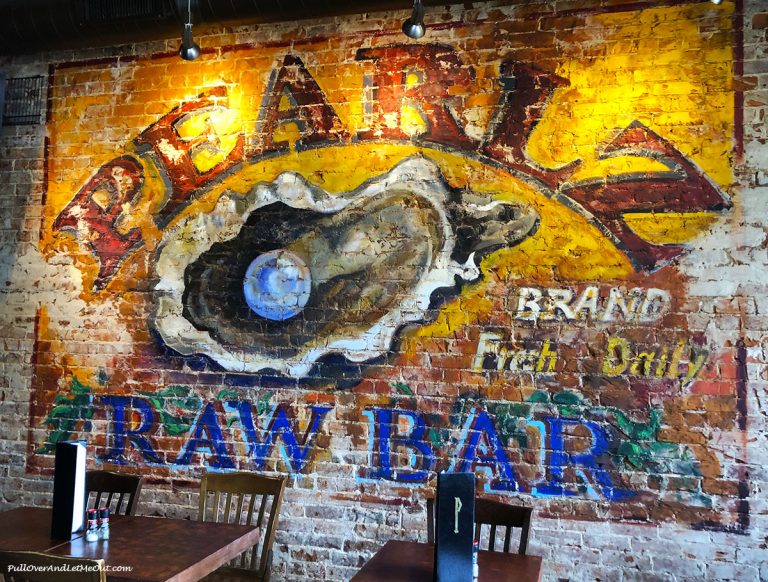 Next up, a stop at Pearlz Oyster Bar at 936 Gervais Street. "The Eclectic Little Oyster Bar" located inside a historical building features exposed brick walls, high ceilings, a spacious bar, and wonderful dining ambiance. I'm also told the happy hour here is the best in town. Pearlz is famous for its fresh oysters as well as its daily fresh catch. Today we're sampling the Oysters Rockefeller and & red rice – outstanding!
After all our sampling of the South Carolina Capital's finest culinary favorites, it's time for dessert. Kaminsky's Dessert Café is a wine and dessert bar connected to Pearlz. The short journey to the other side of the former pharmacy places us in a wonderland of tasty pastries, cakes, ice cream, sweets, coffees, and libations.
I examine the display case and take note of the amazing offerings behind the glass. Upon returning to my seat, I am treated to a mocha cake pop that's absolutely decadent and the perfect finale to my tour.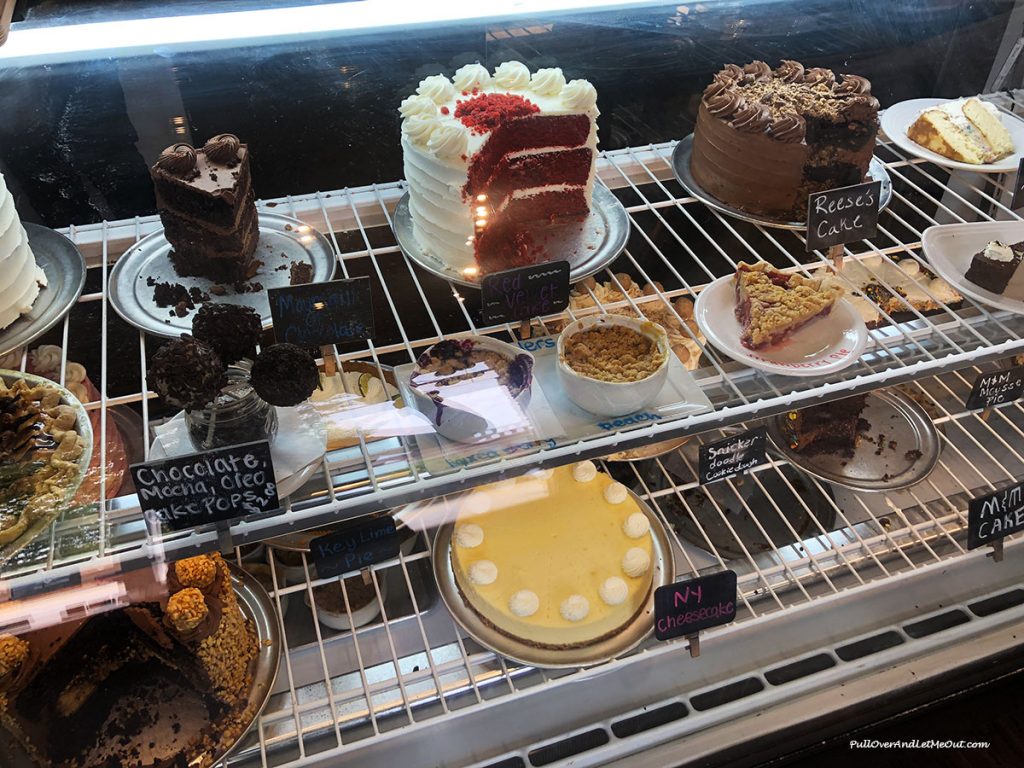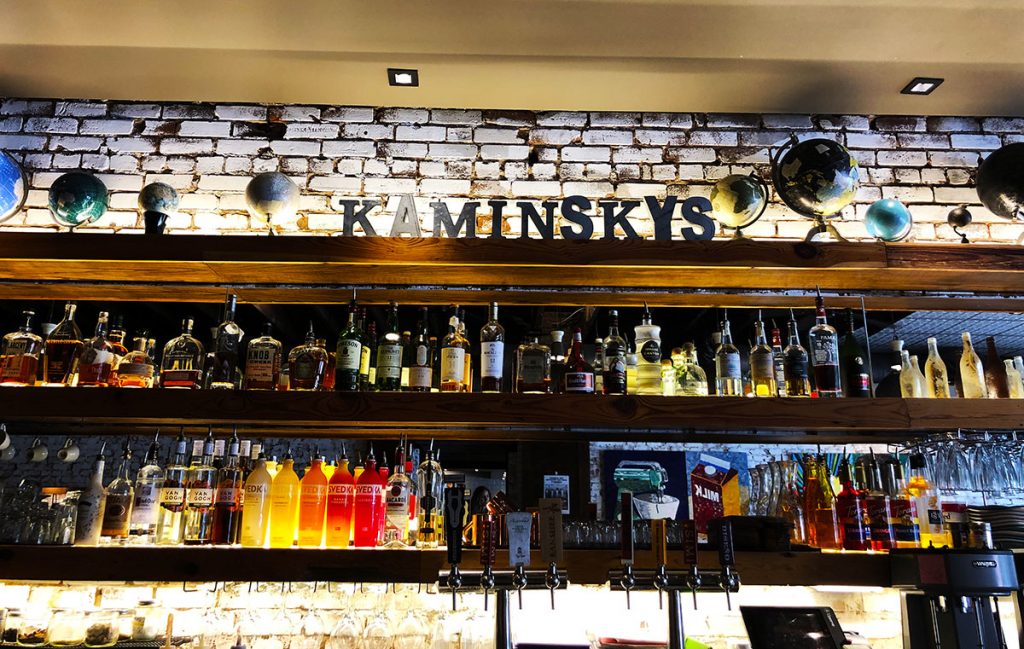 Two Gals And A Fork offer their tasting tours of the historical Vista neighborhood one Saturday each month and they offer two different themes. Brunch and Munch Tours commence at 11:00 am and their Sites And Bites Tours start at 4:00. Occasionally they conduct a Sunday Funday Tour – check their calendar for those!
The tours last between 2.5 and 3 hours and take place rain or shine. Vista tours begin at the Columbia Convention Center. There's metered parking available however, you won't have to feed the meter on the weekend.
Two Gals has a partnership with Historic Columbia who provides certified tour guides to share the South Carolina Capital's riveting story. I also love how at each stop we were greeted by someone from the restaurant who provided information about the location and dining experience.
In addition to the Vista tour, Two Gals And A Fork also offer tours in Newberry and Lexington, South Carolina. Tickets for all tours are available online.
Taking a food tour is a terrific way to explore a city. In addition to trying out the local cuisine and regional delicacies, a food tour is packed with history. I learned so much about Columbia's rich heritage from its founding to its role in the Civil War, to today that I feel I hardly scratched the surface.
Two Gals And A Fork Food Tours provide a unique way to see and experience Columbia, South Carolina. I got a fantastic flavor of the city and I can't wait to return!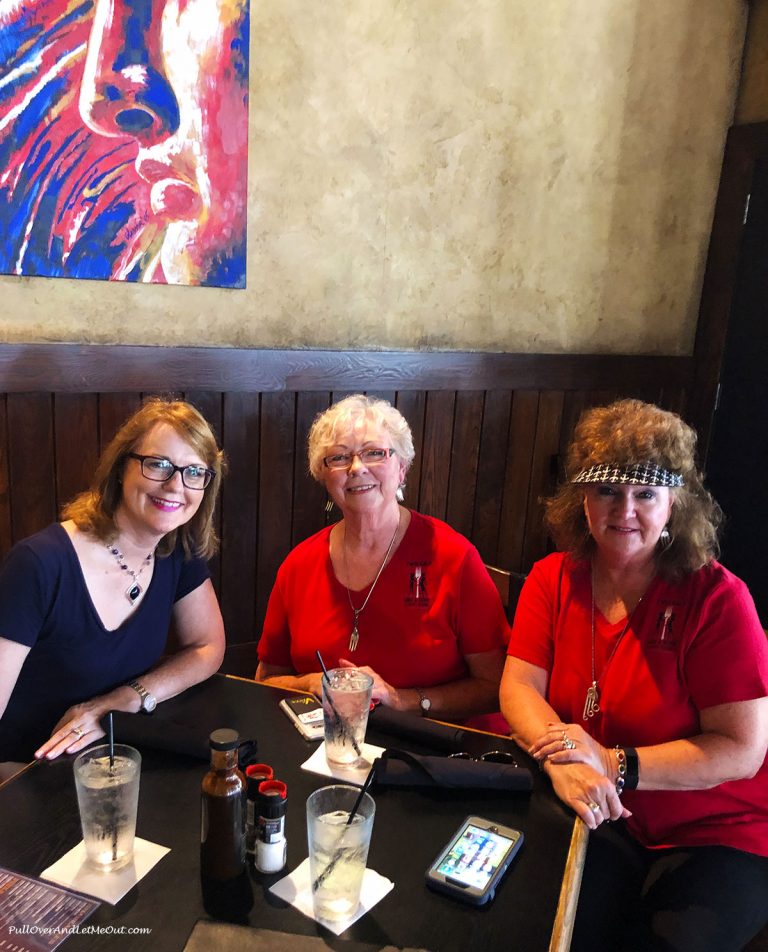 Our Tour Stops
Although my tour was hosted by Two Gals And A Fork Food Tours, all opinions are honest and my own!
You May Also Enjoy Reading This!
Take A Culinary Trip Around The World In Chapel Hill