Universal CityWalk is called the
Epicenter of Awesome
 and for good reason. This fun location just outside the amusement parks at Universal Orlando is a veritable beehive of activity. Even if you have no intention of setting foot inside the parks, a visit to Universal CityWalk in Orlando is a must. From finding a quick snack, a culinary delight, a charming boutique or great entertainment there's something for everyone. Here are a few helpful tips for visiting Universal CityWalk in Orlando, Florida.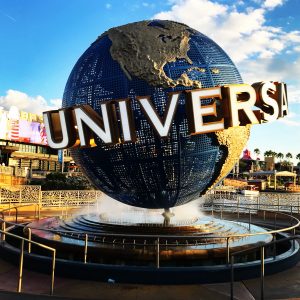 #1 Plan For Dining at Universal CityWalk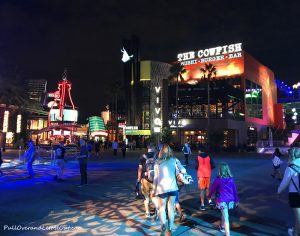 Current count shows there are 26 places to dine at Universal CityWalk and the variety of cuisines is astounding. Tasty light bites and treats like frozen yogurt, donuts, and ice cream abound. There are perennial favorites such as Burger King, Panda Express, and Moe's for a reliable quick meal. Furthermore, there are restaurants with famous names like Emeril's, Jimmy Buffett's Margaritaville, NBC Sports Grill & Brew, and
Bubba Gump's Shrimp Co
.,
for an enjoyable sit-down dining experience. If you love sushi, the Cowfish Sushi Burger is a crowd-pleaser. The upbeat atmosphere and fusion of custom burgers and sushi makes this one of Orlando's most popular restaurants. My son
loved
the bento box – it's perfect for sampling a little bit of everything. We made a delicious dessert discovery in the confectionary at Toothsome Chocolate Emporium & Savory Feast Kitchen – amazing macarons in an array of beautiful colors and mouthwatering flavors. Take my word, try the Tiramisu! The key to enjoying a great meal at CityWalk is to plan ahead. If you know what time you want to dine, make reservations in advance. You can also forgo waiting for a table if you're flexible with your meal time. We were seated immediately at the Hard Rock Café when we arrived a little before 5 p.m. Keep in mind the time of year and day of the week and you should be able to score a great table with minimal waiting. The restaurant scene at CityWalk offers a marvelous alternative to amusement park dinging and regardless of what you and your crowd are hungry for you'll find it in this dining oasis.
#2 Shopping
There is a variety of fun shops and stores along CityWalk. Get your Florida on at one of the fun apparel shops such as Fresh Produce, The Island Clothing Co., or Quiet Flight Surf Shop where you can get kitted out in stylish beach brands, resort-ready clothing, and swimwear. In addition to the clothing boutiques, there are several specialty shops. If you forget to pick up that one-of-a-kind souvenir inside the park, no worries, Universal Studios Store has got you covered with countless gifts and souvenirs to commemorate your visit. For a more permanent souvenir, Hart & Huntington Tatoo Company, Orlando's premiere tattoo parlor, is conveniently located at CityWalk as well.
Most ads you see on this site are affiliate links. If you click through and make a purchase I'll get a small commission. So, thanks in advance for helping me keep bringing you the content you enjoy!
 #3 Entertainment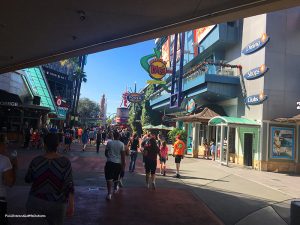 Universal CityWalk boasts of 10 different locations offering entertainment options. From The Blue Man Group multi-sensory experience, to live music from Jimmy Buffet cover bands at Margaritaville to the multi-level dance club The Groove, to CityWalk's Rising Star karaoke, music can be heard throughout CityWalk.  A crowd favorite is the dueling pianos at Pat O'Brien's which is a reproduction of the acclaimed New Orlean's original. Beyond the musical choices for entertainment, there's the AMC Cinemax 20 with IMAX and the family-friendly Hollywood Drive-In Golf where an amusing game of putt-putt is sure to be a winning proposition.
#4 Be Prepared 
Yes, it's the scouts' motto, but it's good advice. Be mindful a large portion of time will be spent outdoors at Universal CityWalk. It's best to arrive prepared for Florida sunshine
and
showers, but also remember during the winter months it may be chilly. Bottled water, sunblock, shades, comfortable shoes and a light jacket depending on the time of year will make your time at CityWalk Universal more enjoyable.  It's also wise to choose the attractions you want to see before arriving in order to map your course and plan your itinerary.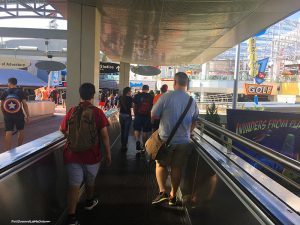 #5 Getting There
Open 365 days a year until 2 a.m., Universal CityWalk is situated just outside the amusement parks and is an easy walk from the resort hotels. Additionally, the Universal hotel shuttle services and water taxis provide transportation to CityWalk. However, if you're not staying at the resort, there is parking available for a fee during the day and free self-parking after 6 p.m. We took
Uber
which dropped us off right outside and it couldn't have been more convenient.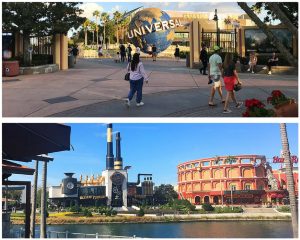 Universal CityWalk is what I call a Pull Over Bonus. It's that special something you're not there specifically to see yet it somehow makes the trip more enjoyable.
The Epicenter of Awesome
is the perfect complement to any trip to Universal Orlando and with a little advance planning can be that something extra that makes your visit even more special.
Plan your trip to Universal-CityWalk
Have you been to Universal CityWalk? If so, what tips or advice do you have? Leave a comment in the section below. I value your feedback!
Universal CityWalk
6000 Universal Boulevard 
Orlando, FL 32819
IF YOU LIKE THIS POST, PIN IT FOR LATER!