What happened at Appomattox Court House during the Civil War?
On April 9, 1865, the small hamlet in south-central Virginia became eternally connected to one of the most historic events in U.S. History. That afternoon, General Robert E. Lee met with General Ulysses S. Grant to negotiate terms of surrender of the Army of Northern Virginia to the Union Army. The small village remains today as a tourist attraction and historic landmark dedicated to preserving this significant moment in American history.
More Than A Court House
One of the most pivotal moments in America's story is reverently memorialized here. Appomattox Court House is a National Historical Park and The National Park Service does a superb job of recounting and honoring the events that transpired here. Contrary to the name, Appomattox Court House is more than a courthouse. It's a small village with over a dozen buildings. One of which is a courthouse. The village is minutes from the town of Appomattox and the Appomattox River.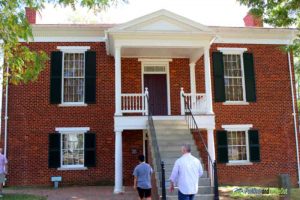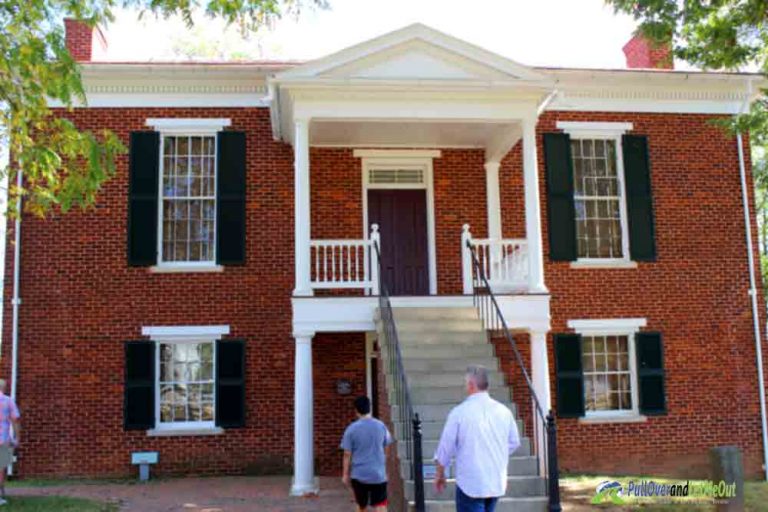 First Stop On The Tour
The majority of time spent touring Appomattox Court House is self-guided. Therefore, it's best to begin at the courthouse which is where you'll find the visitor center. It's here guests may pick up a map, view artifacts in the museum, and watch a 15-minute film which runs on the hour and half hour. The film gives insight into the Appomattox Campaign and events leading to Lee's surrender.
The McClean House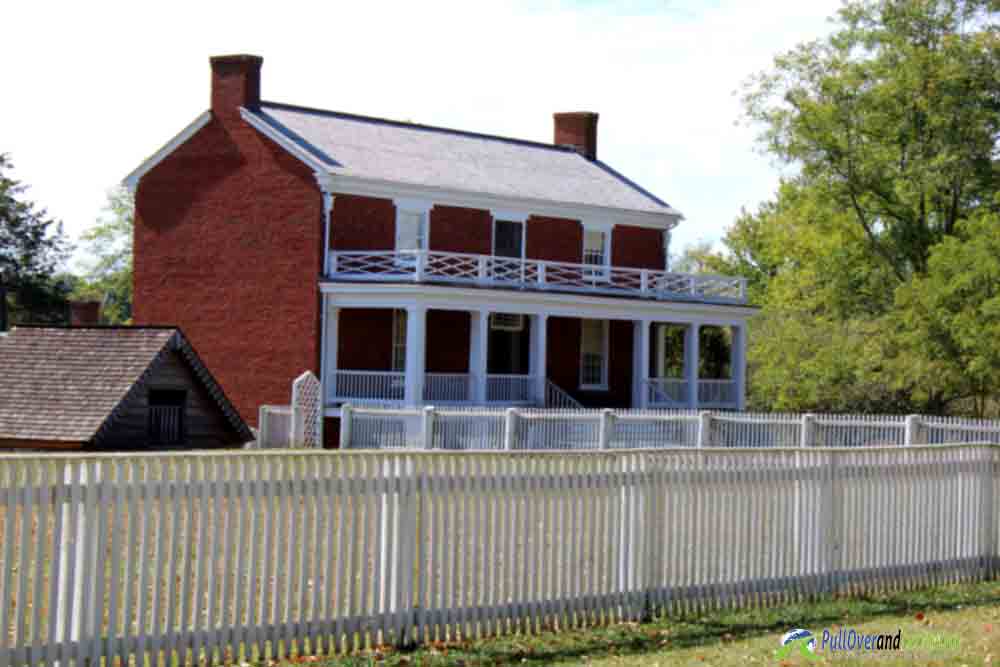 Ironically, the homeowner, Wilmer McClean, fled Manassas, Virginia to get away from the war.  A war which was ultimately settled in his own front parlor as Generals Lee and Grant hashed out terms of surrender in what has been called a "Gentlemen's Agreement." The home appears much as it did on those fateful days in April 1865 giving visitors a vivid image of what it must have been like in the closing moments of the war as two leaders hammered out a surrender which paroled the entire Army of Northern Virginia.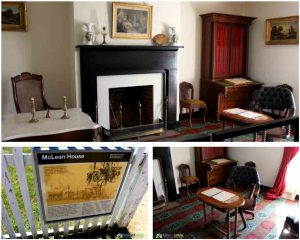 Most ads you see on this site are affiliate links. If you click through and make a purchase I'll get a small commission. So, thanks in advance for helping me keep bringing you the content you enjoy!
Tips for Visiting
Give yourself plenty of time to explore. I recommend about two hours for taking in the visitor center, the McClean Home, village buildings, and the bookstore. The village is situated on a ridge about 100-yards from the parking lot requiring a fair amount of walking on gravel pathways. Thus, comfortable shoes are a must. The visitor center is open daily from 9 am to 5 pm and is closed for Thanksgiving, Christmas and New Years.
During the warmer months, historic interpreters are often present engaging with visitors and adding to the experience. The bookstore is filled with books, literature, Civil War memorabilia and the employees are delighted to answer questions. Moreover, to maximize your time at Appomattox Court House, there is a downloadable audio Appomattox podcast and audio tour available on their website.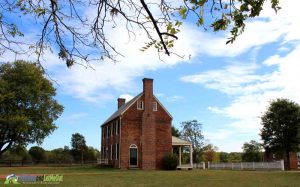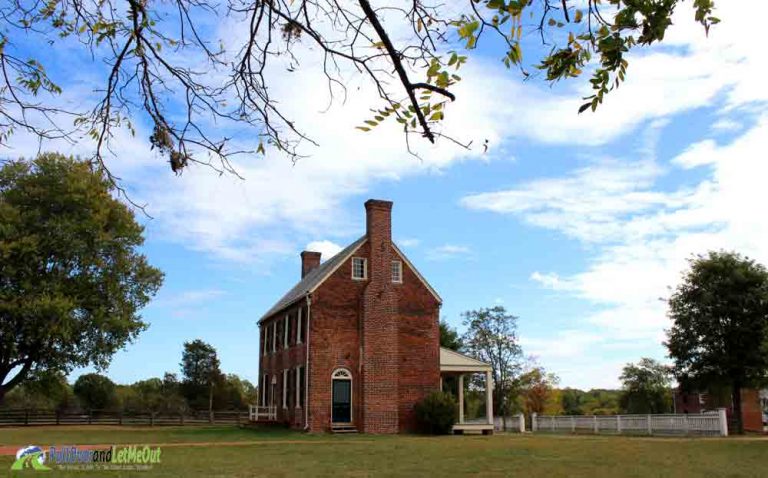 History Trail at Appomattox Court House
Enjoy nature while learning; take a stroll, hike or walk the History Trail. The 4.5-mile wooded trail adjacent to the village offers scenic beauty as well as an opportunity for exercise, fresh air, and communing with nature in a historic setting. There's also a 1.5- mile loop if a shorter walk is more your pace.
Nearby Sites
Appomattox Court House is NOT the same as Appomattox. (Yes, I made that mistake.) It's a short distance outside of the historic small town which also offers an array of attractions including the American Civil War Museum. The Appomattox Visitor Center is located in the old train station making an ideal starting point for exploring this quintessential American small town.
Multiple attractions are within driving distance of Appomattox Court House. Sites like Thomas Jefferson's Monticello and Poplar Forest, Patrick Henry's Red Hill, and The National D-Day Memorial round out an itinerary of central Virginia's historic destinations.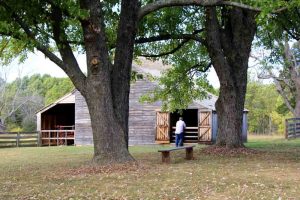 Staying In Appomattox Court House
This is a rural part of Virginia so prepare to enjoy the genuine southern hospitality. The Appomattox Inn and Suites offers lodging and the Babcock House is a cozy inn in the heart of Appomattox. If a larger city is more your style, there's a multitude of lodging and dining choices in Lynchburg, Virginia which is about 25-miles away. We had the pleasure of staying at the fabulous Pruitt House in nearby Brookneal, Virginia. It was truly an incredible B&B experience!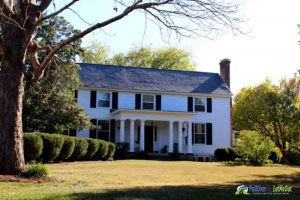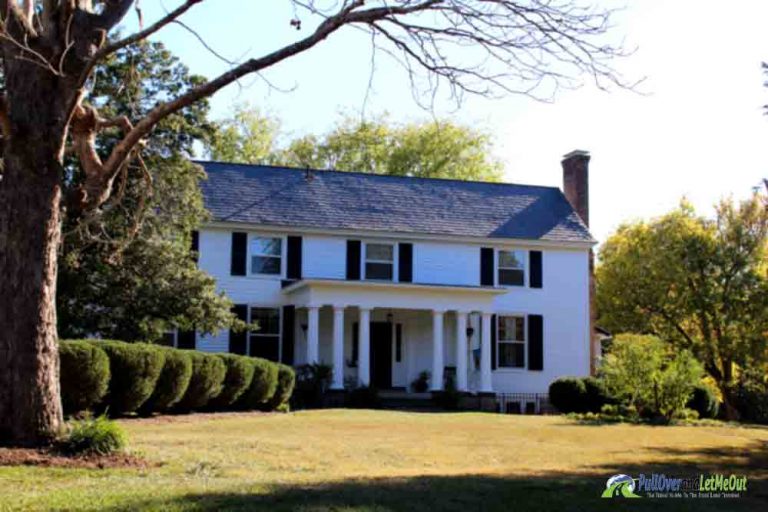 The Pruitt House B&B in Brookneal, Virginia
What happened at Appomattox Court House during the Civil War?
Fortunately, the answer to that question is shared daily with visitors so that the importance is never forgotten. Appomattox Court House isn't just a historic destination, Appomattox Court House is an educational landmark bringing to life the waning hours of the American Civil War.
Appomattox Court House
111 National Park Drive; Appomattox, VA 24522
Group Tours: 434-352-8987 x 231
Have you visited Appomattox Court House? Let me know your thoughts in the comments below.
IF YOU LIKED THIS POST, PIN IT FOR LATER!