Asheville, North Carolina has a lot going for it. The city is home to the Biltmore Estate, oodles of craft breweries, breathtaking views of the Blue Ridge Mountains and a thriving artistic community. It's also got an exciting restaurant scene serving an array of cuisines to satisfy virtually any appetite. While in visiting for the holidays, we were looking for a good, down-home Southern dinner. We found just that at Asheville's 
Tupelo Honey Café.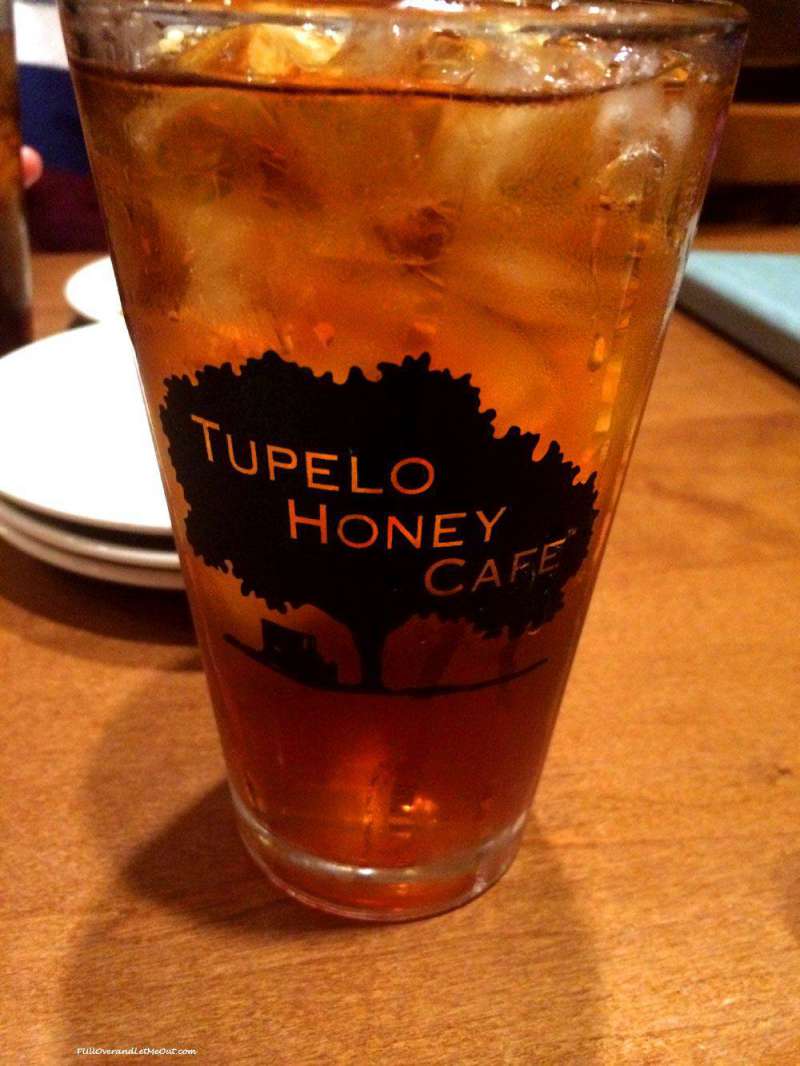 Sweet Tea is often called the Southern House Wine, but you can get it without sugar too.
Asheville's Tupelo Honey Café
Located on College Street in the heart of
Asheville's downtown
, this is the original Tupelo Honey Café, or as they lovingly refer to it,
The Mother Ship
. This is the place it all began in 2000. Today, there's two Asheville restaurants and 13 other Tupelo Honey Café
locations
.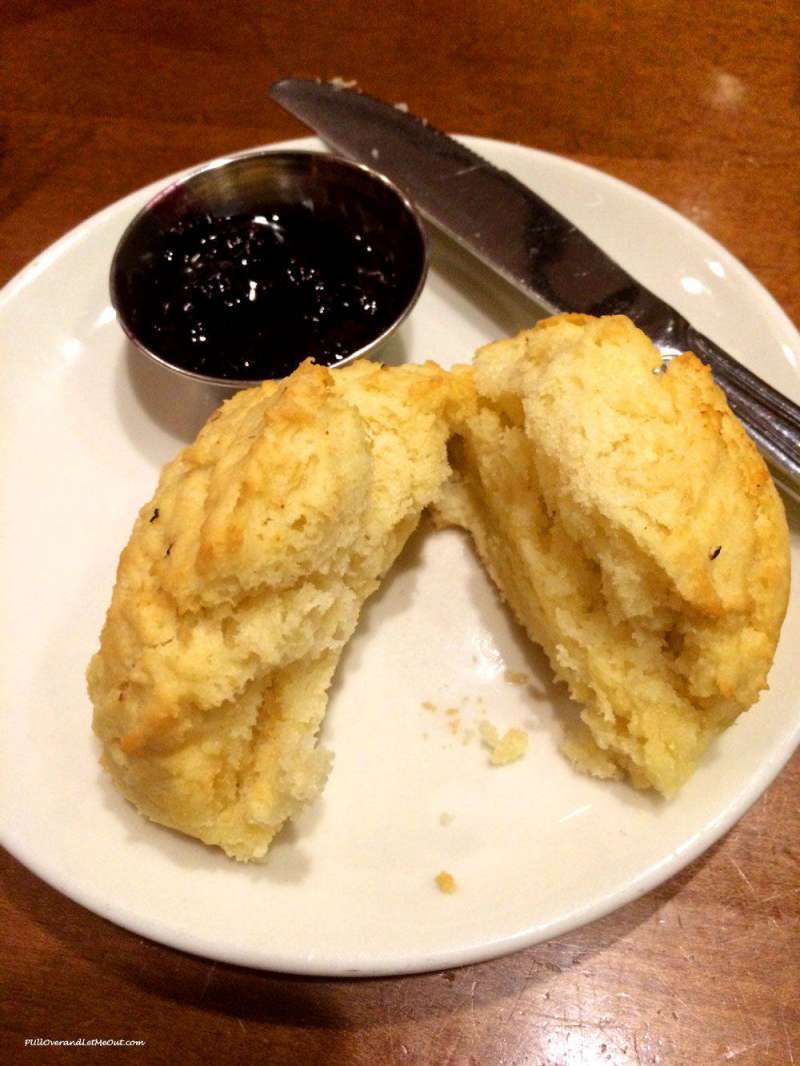 Fluffy biscuits with blueberries are brought to the table, warm from the oven.
College Street Dining
The restaurant on College Street isn't extremely large but offers both indoor and outdoor seating in a casual atmosphere.  We were seated by a friendly hostess and our waiter promptly delivered warm, made-from-scratch biscuits and blueberries to start us off.
We began with a scrumptious appetizer of fried green tomatoes and then ordered our meals. My husband went for the shrimp and grits, my son chose a cheeseburger from the kid's menu and I selected the Southern Fried Chicken.
Needless to say, it was all good and necessitated the sampling of each others' meals.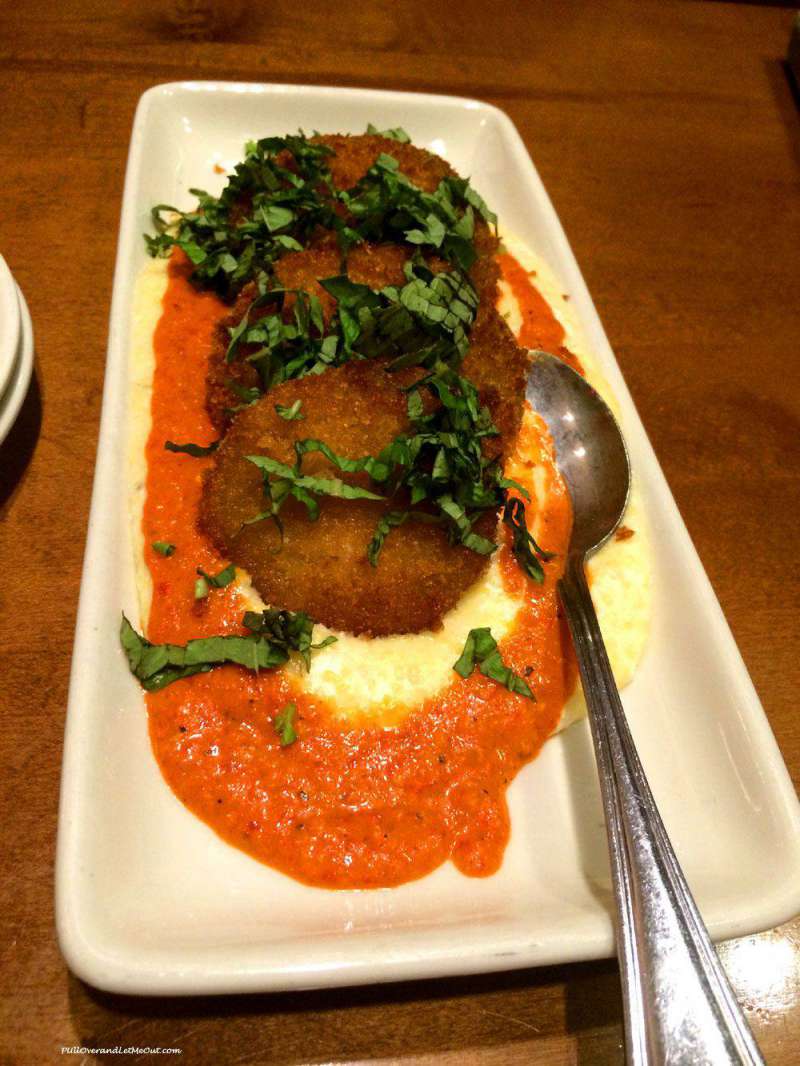 Fried Green Tomatoes is a favorite appetizer.
New Southern Flavors
Tupelo Honey Café takes pride in offering what it calls, "New Southern Flavors."   I interpret that to mean, their cuisine pays homage to traditional
Southern fare
,
providing delicious fresh food with a little something extra to give a new flare to classic Southern dishes.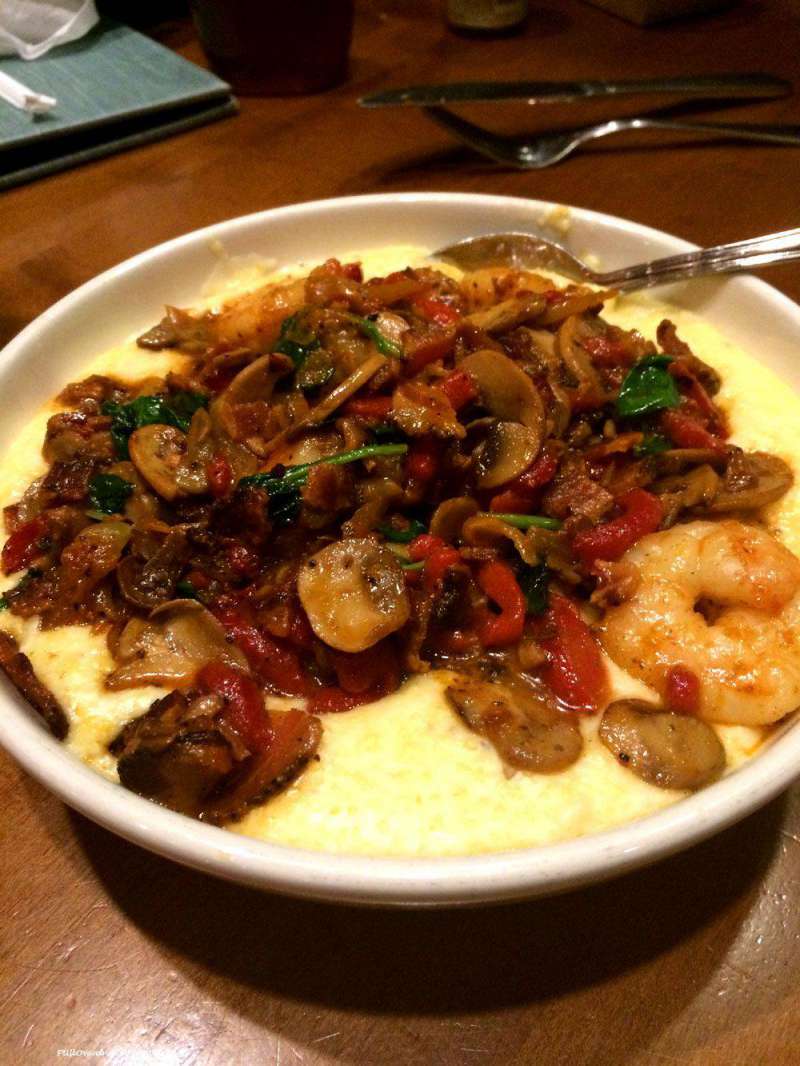 Planning Your Visit
Tupelo Honey Café's downtown Asheville restaurant is open Monday through Thursday 9:00 am to 9:00 pm., Friday and Saturday 9:00 am to 10:00 pm, and Sundays 9:00 am to 9:00 pm. They don't accept reservations so you may have a wait.
We arrived at 5:45 because we were seeing a play after dinner at NC Stage. We were seated immediately, but by the time we were leaving, there was a line. The folks waiting were all smiles – clearly, Tupelo Honey's reputation is the food is worth the wait.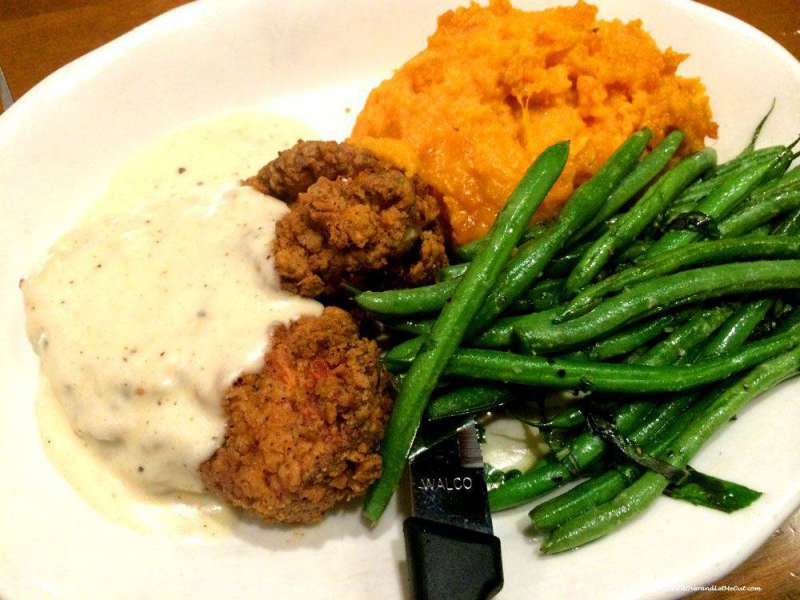 Southern Fried Chicken, Smashed Sweet Potatoes and Green Beans
Southern Libations
Tupelo Honey Café isn't only renowned for serving traditional Southern comfort food with a modern twist, it's also known for its Southern cocktails. Asheville is a huge craft-brew town which means the bar at Tupelo Honey Café specializes in the finest local brews as well as some creative Southern cocktails.  Tupelo Honey-Margarita, Violet Beauregard Sparkling Cocktail, and Carolina Peach Mai Tai are just a few of the tempting tipples.
Back For Seconds?
Would I return to Tupelo Honey Café in Asheville?
Absolutely.
The menu is extensive, the food is out of this world, and the atmosphere welcoming. Their website says it's, "Creative comfort food that's good for the soul." This isn't an exaggeration.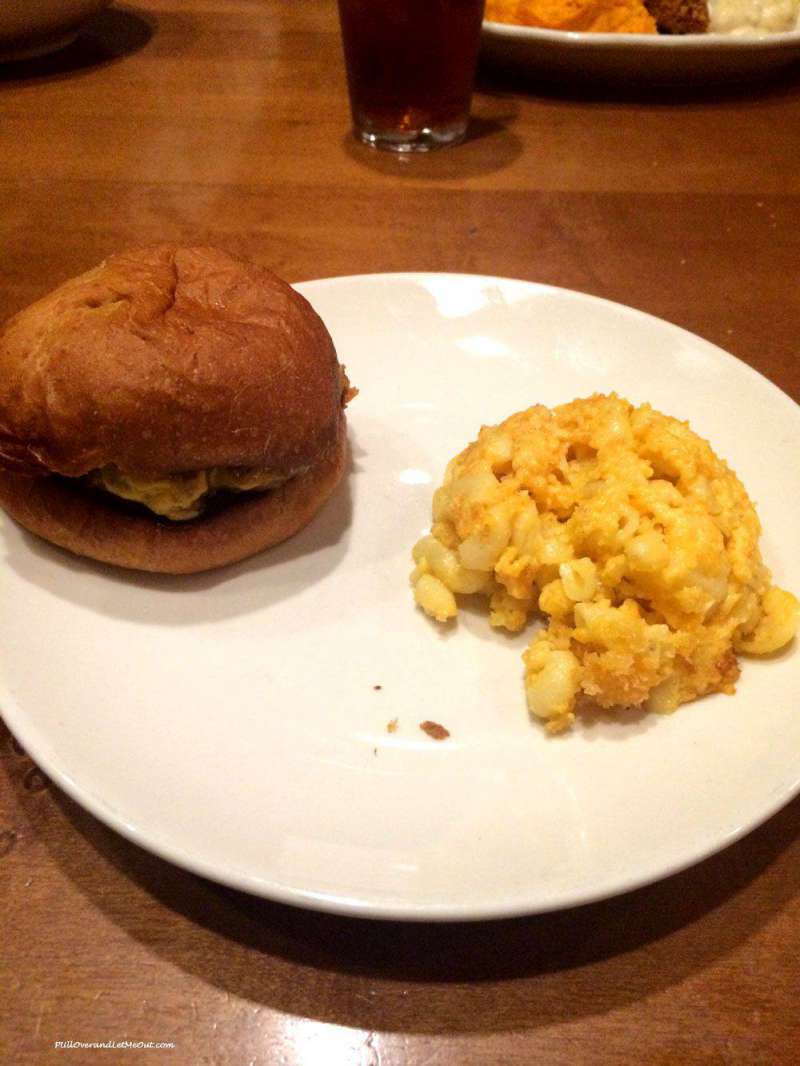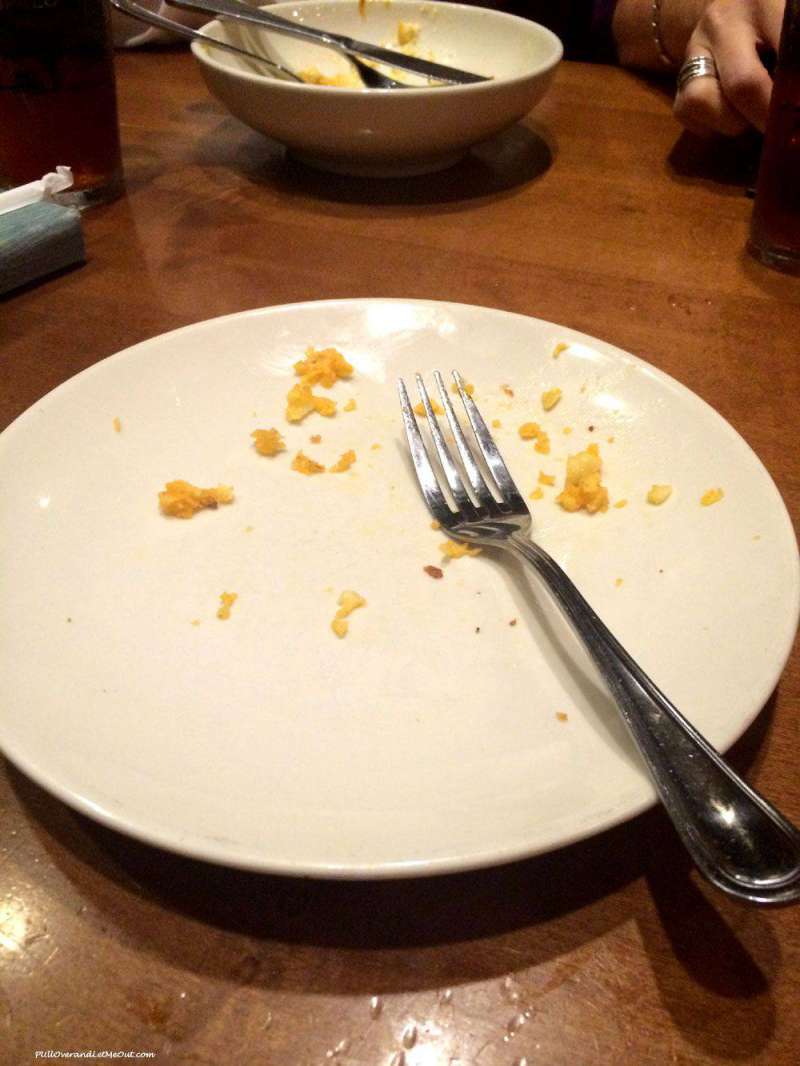 The kid's cheeseburger with macaroni and cheese.
My son enjoyed his meal so much, I took an 'after' picture.
Tupelo Honey Cafe
Downtown Asheville
12 College Street
Asheville, NC  28801
828-255-4864
Hey, Pinners! Pin This For Later!