It was a quick trip to try and capture a glimpse of the remaining fall colors in the mountains. That's what brought me to Burnsville, North Carolina. I wanted to spend a little time in a place where the pace is slower, and the scenery is gorgeous. Situated just off the Blue Ridge Parkway in the shadow of Mount Mitchell in Yancey County, this charming town is the quintessential mountain getaway.
Disclosure:
Many of the links you see on this site and within our trip planning tool are affiliate links. If you click through and make a purchase, I'll get a small commission and it won't cost you any extra. On selected stories, for those hotel and car bookings made using our TravelingToGive™ tool we contribute 2.5% of gross hotel and car sales to Paws for Purple Hearts. So, thanks in advance for helping me keep bringing you the content you enjoy and, at the same time, giving back to those who so bravely serve our country! #everytripmatters
Historic Burnsville, North Carolina
No, Burnsville doesn't have anything to do with Mr. Burns on the television show The Simpsons. Named for Otway Burns, the commander of the Snap Dragon sailing ship during the War of 1812, Burnsville is the seat of Yancey County. 
Burns was the man who at great personal and political cost cast the deciding vote in the North Carolina Legislature to allow the creation of new counties in the western part of the state.
In 1834, land was given to the state by John "Yellow Jacket" Bailey for a public square to be built in the center of the new town named for Burns. In 1909, a statue of Captain Burns was added making it a landmark in the town square.
Today, the town square looks as if it's part of a Hollywood movie set and is the essence of Burnsville.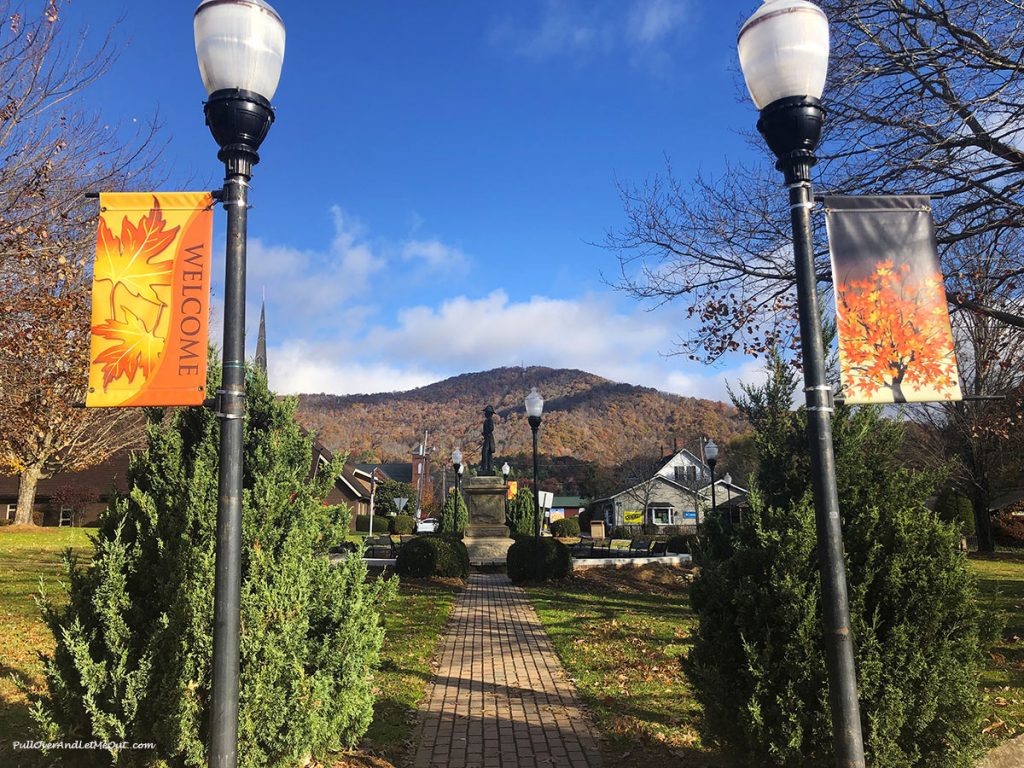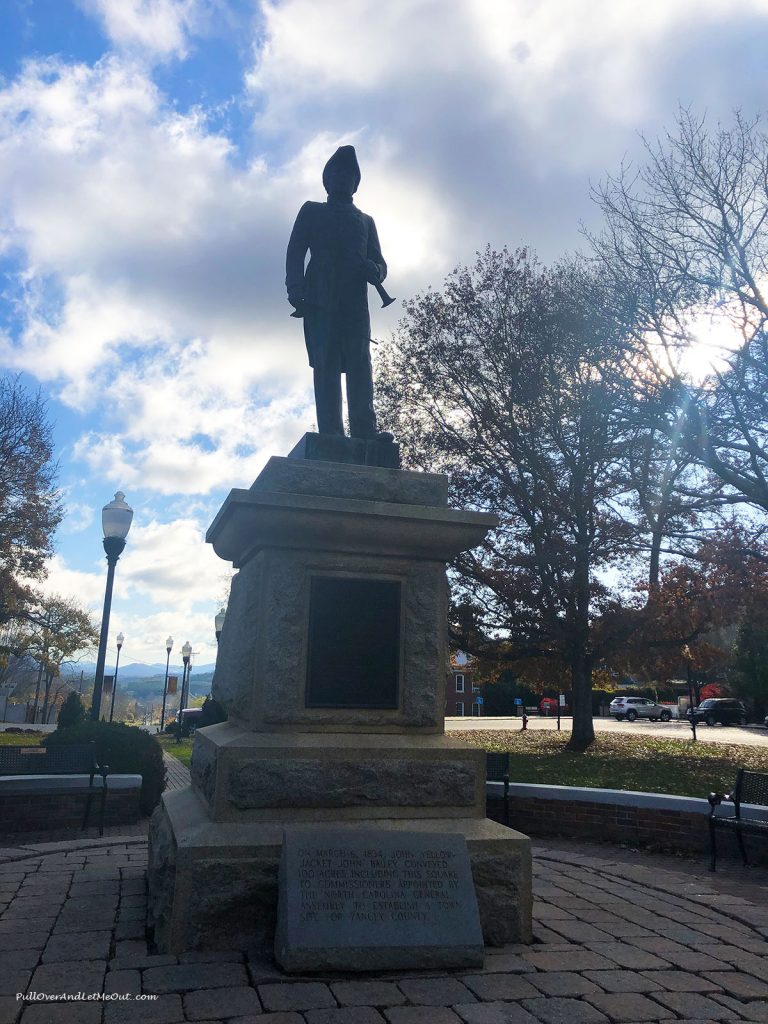 Things To Do In Burnsville
For a small town of under 1,700 residents, there's a lot to do in Burnsville. An excellent first stop is the Visitor Center located inside a repurposed 1920s era service station at 106 W. Main Street. It's here you'll gather brochures and information to get your bearings, plan details of your visit, and obtain a better understanding of this endearing mountain town.
Next, the Yancey History Association's Museum Complex (part of  Civil War Trails) on Academy Street is a must for gaining insights. The engaging Rush Wray Museum of Yancey History is filled with exhibits creating a timeline of the towns' heritage. You'll want to spend a little time here reading about the early settlers, local industry, and life in the mountains of North Carolina. 
Moving on, there's the 1840s McElroy/Moore House and Gardens, 1850s Proffit Log Cabin, Blacksmith Shop, Smoke House and Well, and Garden Paths and Kitchen all set within the complex.
Beyond learning history and visiting museums, there's a wealth of other things to do in Burnsville, North Carolina. Park the car and take a walking tour of downtown using the free downloadable Main Street Map. There are cheerful shops and boutiques, the old-time Yancey Theater with first run movies, art galleries, antiques shops, pottery, an observatory, restaurants and my favorite discovery, Appalachian Java – an enchanting coffee shop in the heart of the town square.
There's virtually everything necessary for an enjoyable mountain getaway weekend that offers plenty of entertainment and opportunity to relax.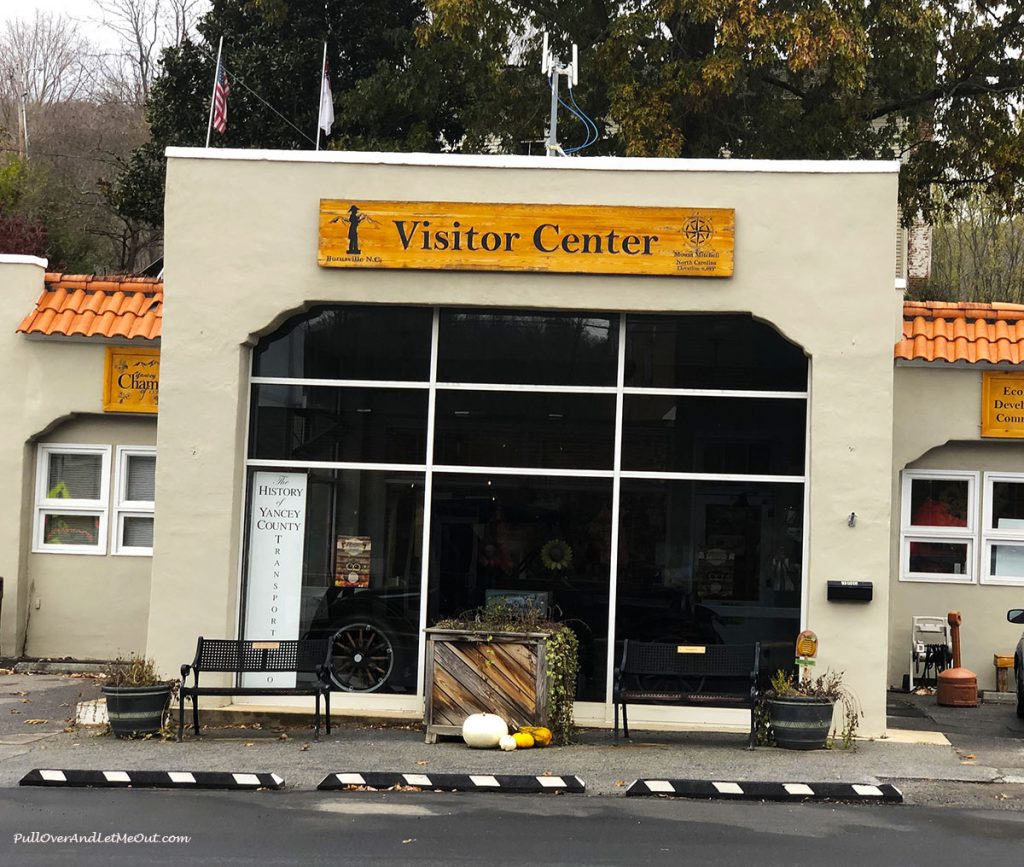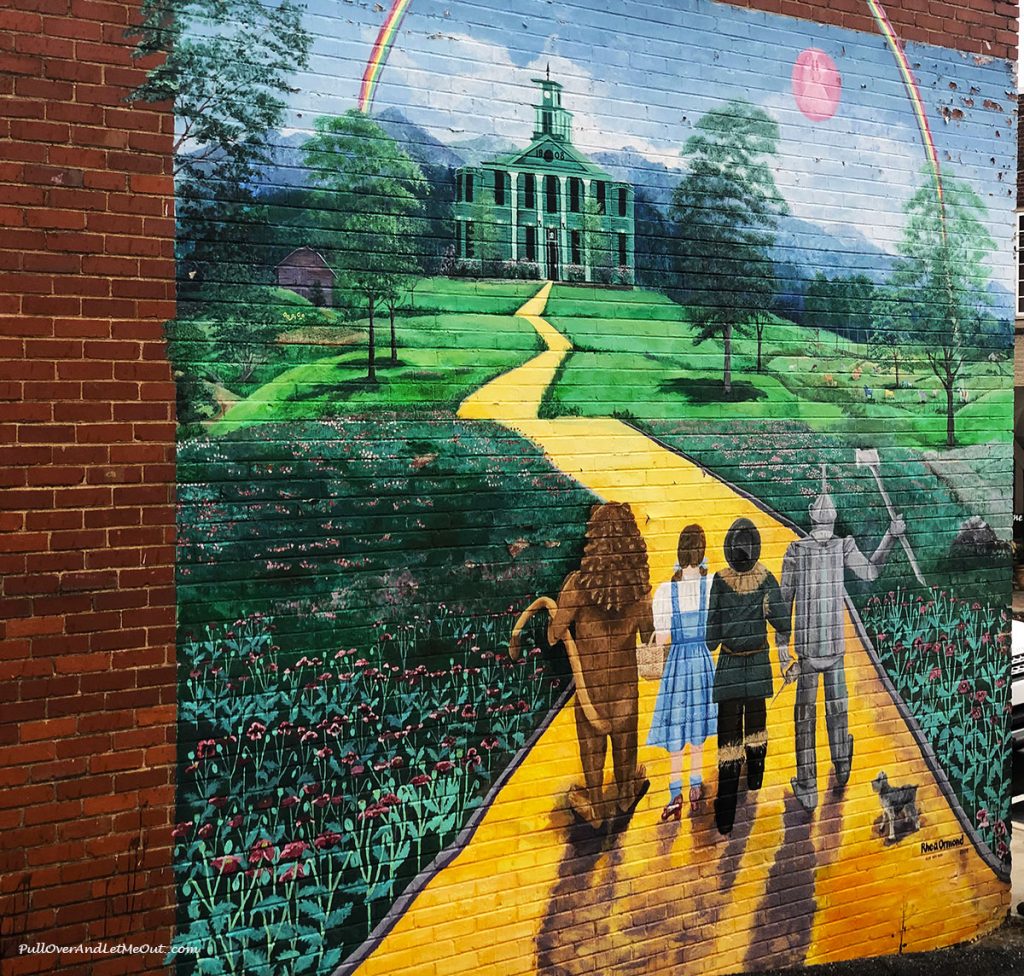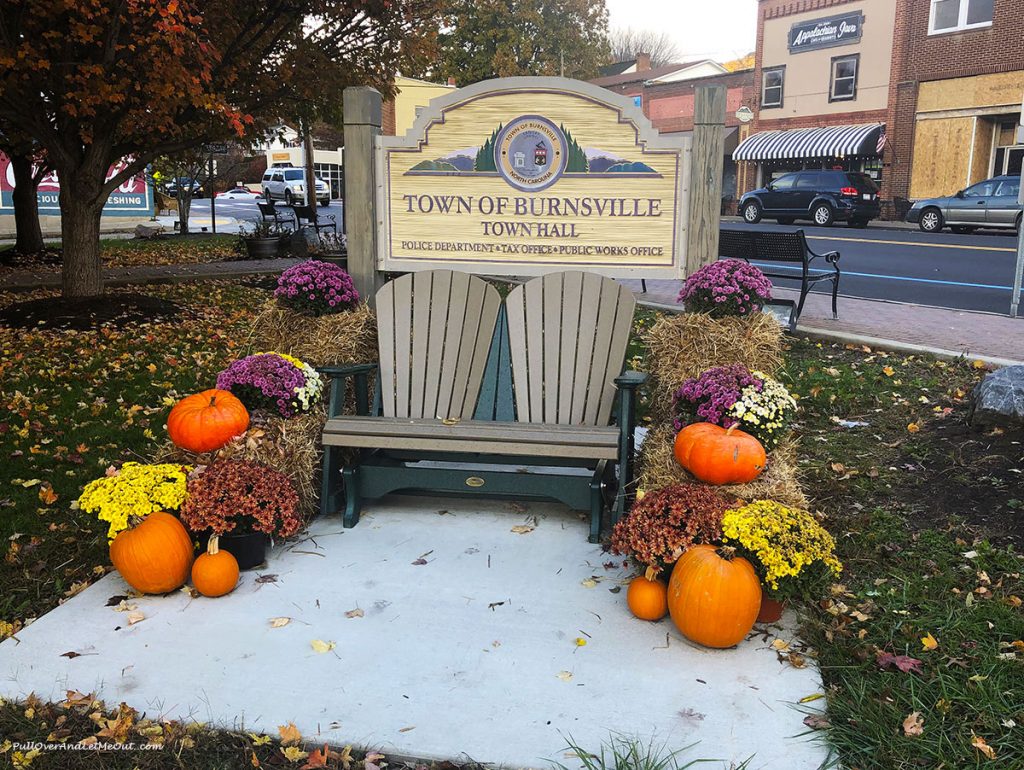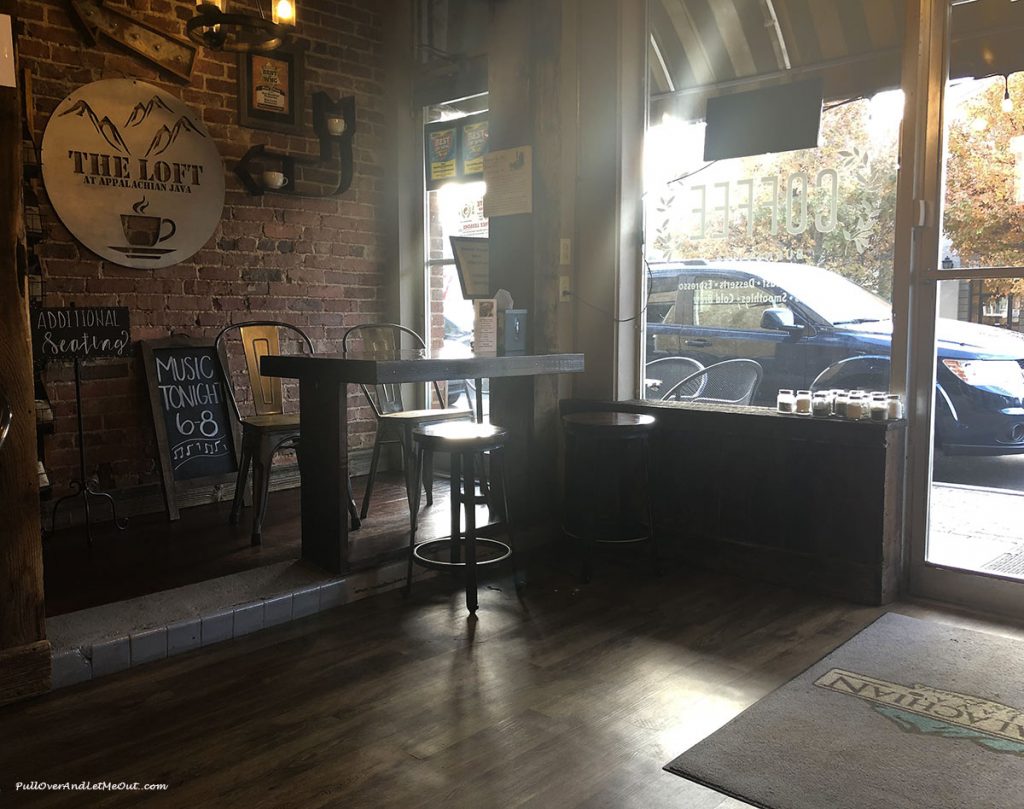 Burnsville boasts an excellent location. It's only thirty-five minutes from Asheville and the Biltmore Estate. Additionally, Burnsville is a little over an hour from Boone, Blowing Rock, and Tweetsie Railroad. Consequently, it's close to many mountain festivals and attractions, yet far enough away to be a peaceful refuge from the crowds. 
Adjacent to Pisgah National Forest and the Blue Ridge Parkway, outdoor adventure options abound in Burnsville. Visitors can immerse themselves in nature with nearby hiking, fishing, and camping.
There are natural wonders such as Mount Mitchell, the tallest mountain east of the Mississippi River, Grandfather Mountain, Crabtree Falls, the Blue Ridge Parkway, Eastern Continental Divide, and the Appalachian Trail serving up breathtaking scenery and fresh mountain air.
Although beautiful year-round, the Burnsville area is especially appealing in Autumn as the trees showcase their annual color display on the mountain tops.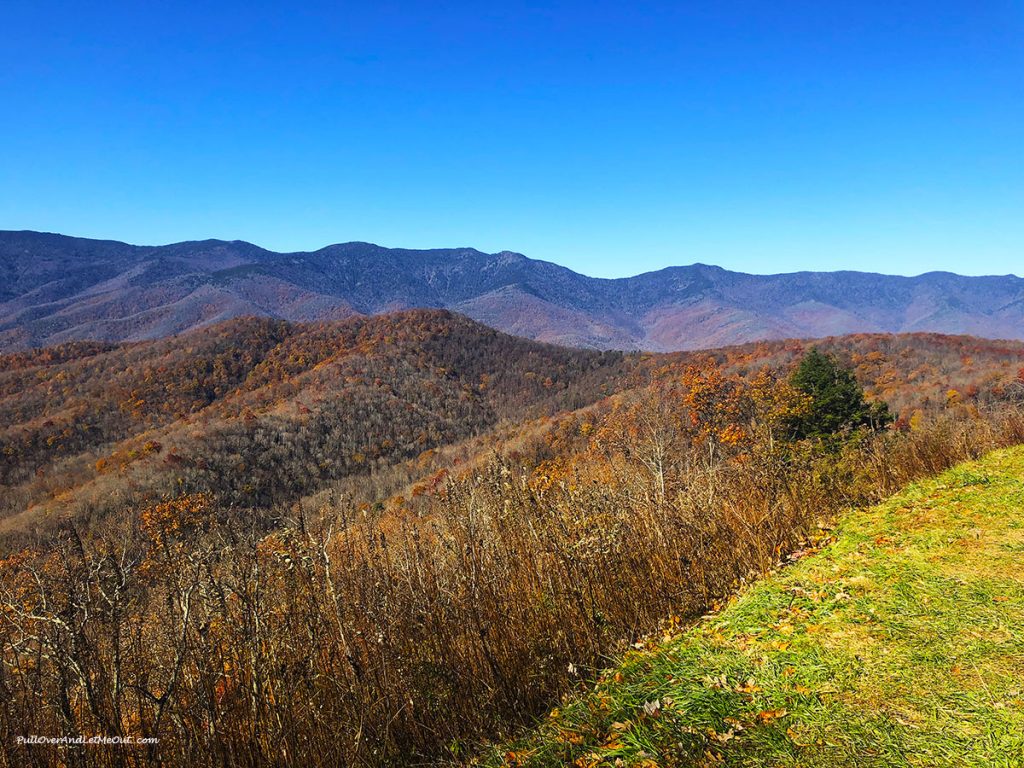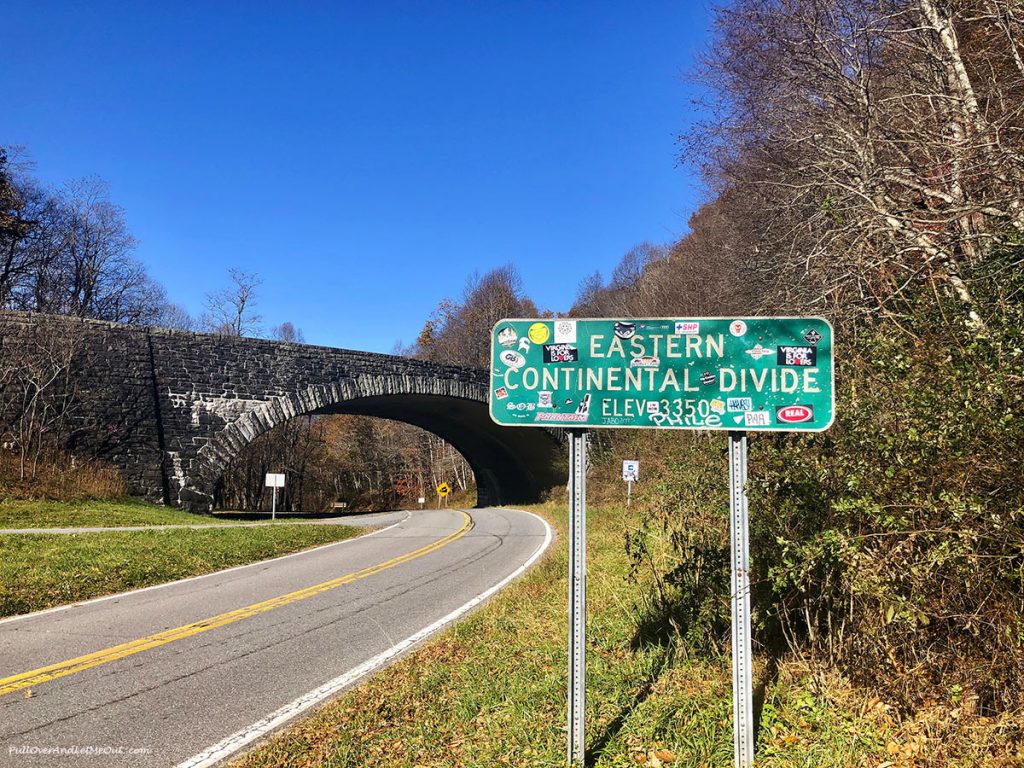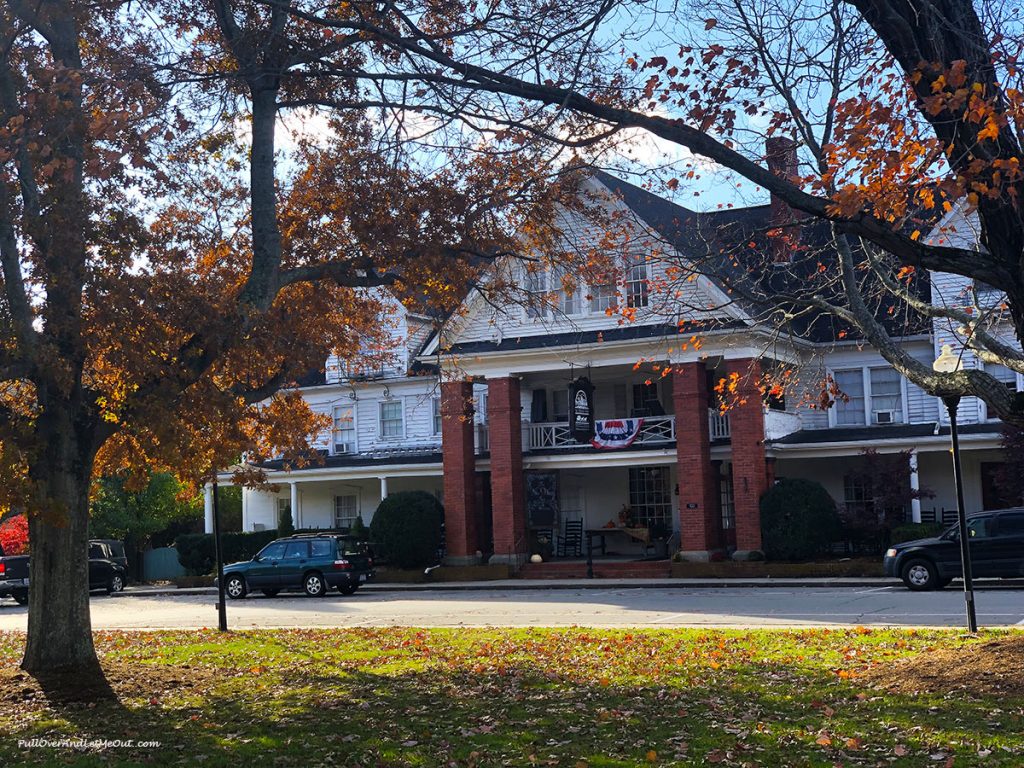 Part of the appeal of Burnsville, North Carolina is its small-town character. Local and small businesses dominate the landscape. Visitors won't find all the familiar chains when it comes to lodging. I find this refreshing. 
Accommodations at the historic NuWray Inn in downtown or the retro-style Carolina Country Inn on West Main Street are clean, cozy, and convenient. 
Apart from hotels, there are cabin rentals, and a number of pleasing Bed & Breakfast inns and farmhouses that add to the ambiance of a mountain getaway.
► Plan your trip to Burnsville now!
Burnsville, North Carolina, Take Aways
No, Burnsville isn't the BoHo or cultural hub that Asheville is. Nor does it provide lively nightlife. Instead, it's a quaint, peaceful mountain getaway offering entertainment and outdoor activities paired with tranquility and beautiful views.
I loved the slower pace of life in this mountain community, the friendly people, its picturesque town square, and unique story. I especially enjoyed sitting back sipping coffee in a shop on Main Street while watching the sleepy town come to life on a crisp fall morning.
Burnsville, North Carolina gave me a place to unplug, get outdoors, see the autumn leaves, unwind, and relax. When it's all said and done, isn't that the point of a mountain getaway? 
Burnsville, North Carolina
www.ExploreBurnsville.com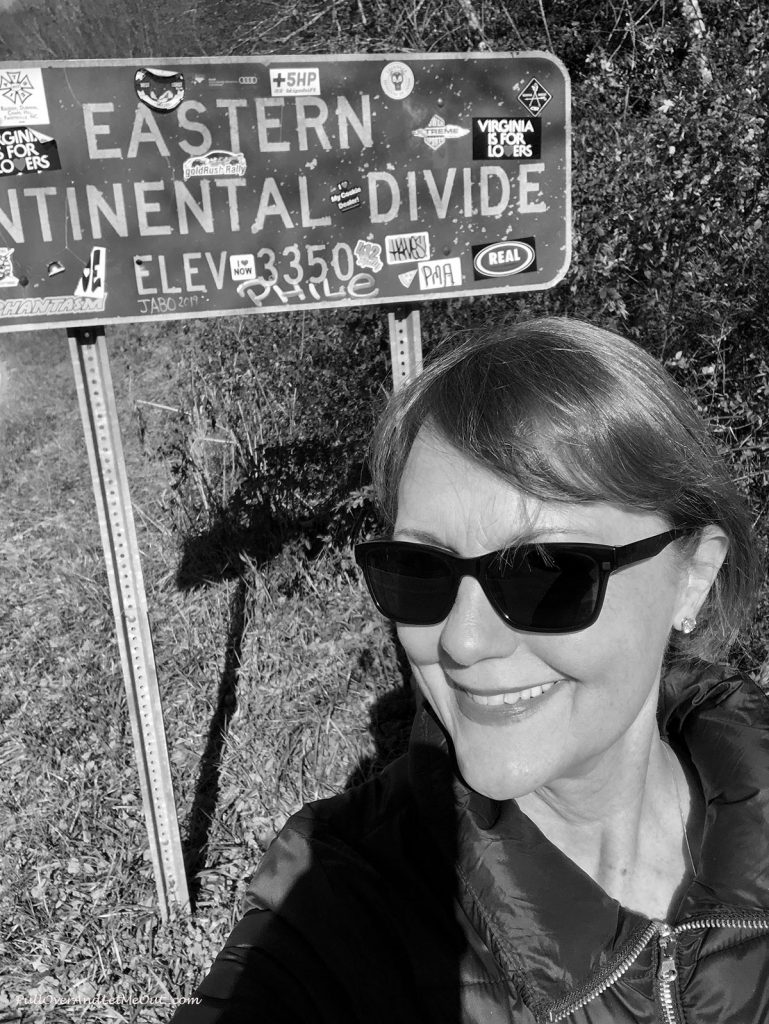 Hey pinners, save this for pinning after your trip
After you get back from your trip, please use these images to post to social media or post your own photos.  Please tag us on your post #pulloverandletmeout
You can also use the social sharing links on the SmartTrip tool.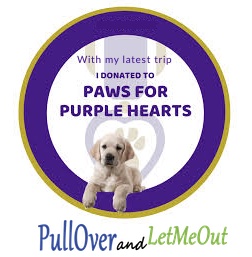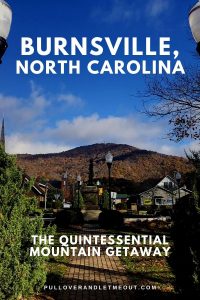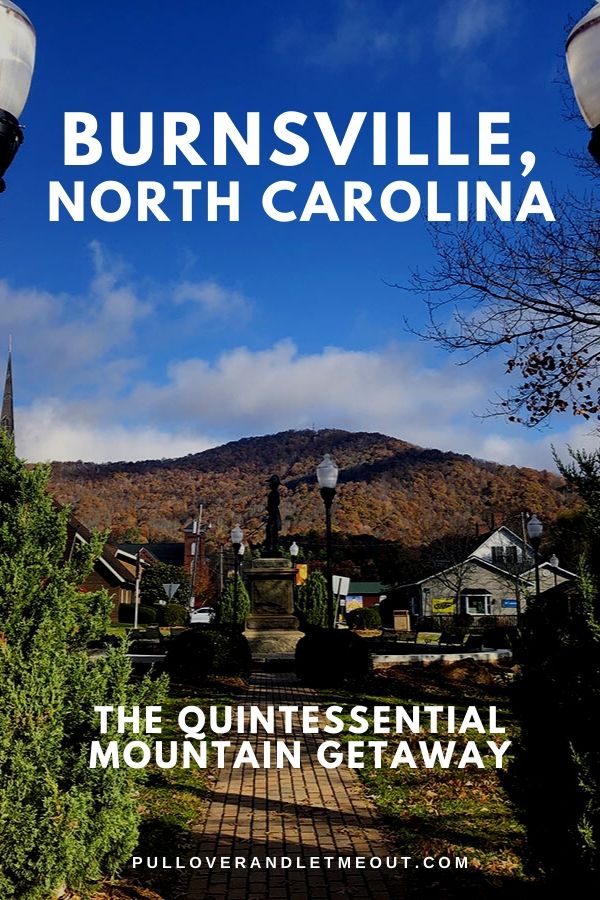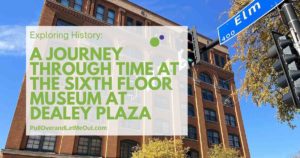 An outstanding museum dedicated to the solemn and historic event that occurred on November 22, 1963, is located within the former Texas School Book Depository building. Travel there with PullOverandLetMeOut to discover why the Sixth Floor Museum at Dealey Plaza is a must-see attraction when visiting Dallas.
Read More »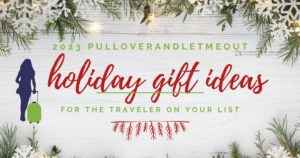 Travel with PullOverandLetMeOut to discover 2023's hottest holiday gift ideas for the traveler on your shopping list.
Read More »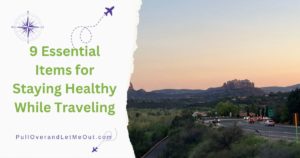 Make a healthy trip a priority. Travel with PullOverandLetMeOut to discover 9 essential items for staying healthy while traveling.
Read More »