Staunton, Virginia was the natural choice for our hub as we explored the historic area in the Shenandoah Valley. Known as the Queen City, Staunton has a rich heritage that includes culture, history, a charming downtown, and nearby outdoor adventures. And while my son and I had traveled there to visit the presidential library of Woodrow Wilson, we didn't anticipate that the hotel I chose online would turn out to be even more interesting than a presidential library. But that's exactly what happened. We spent the night at the Blackburn Inn and Conference Center and absolutely fell in love with this historic accommodation and its intriguing background.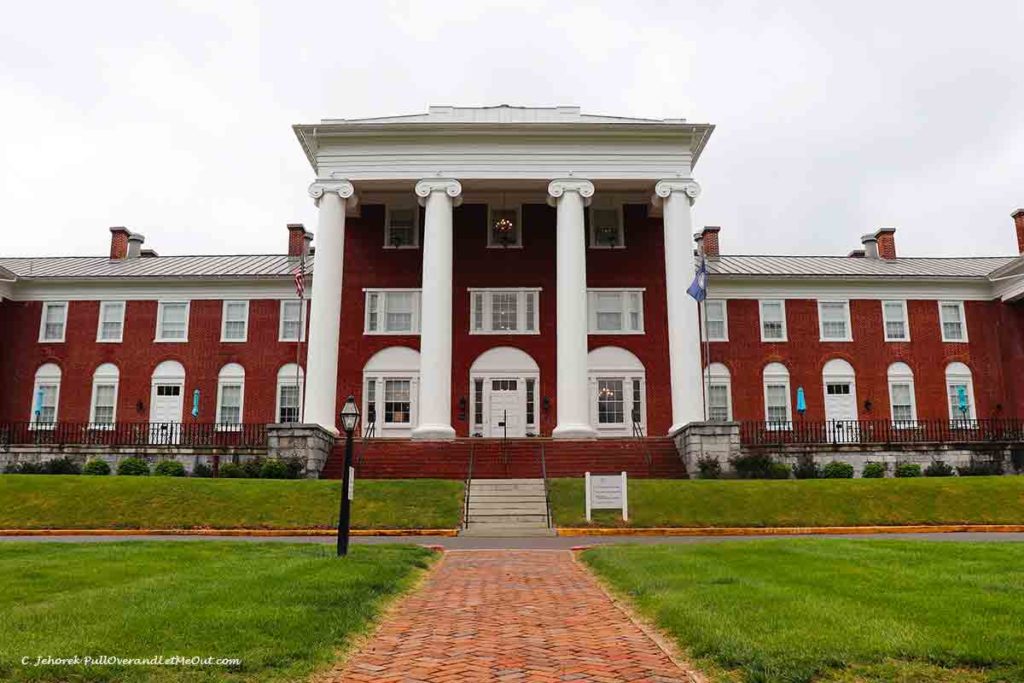 Disclosure:
Many of the links you see on this site and within our trip planning tool are affiliate links. If you click through and make a purchase, I'll get a small commission and it won't cost you any extra. On selected stories, for those hotel and car bookings made using our TravelingToGive™ tool we contribute 2.5% of gross hotel and car sales to Paws for Purple Hearts. So, thanks in advance for helping me keep bringing you the content you enjoy and, at the same time, giving back to those who so bravely serve our country! #everytripmatters
What to expect at the Blackburn Inn Hotel & Conference Center
Located a short distance from the main downtown area of Staunton, Virginia, the Blackburn Inn is a veritable oasis of elegance and relaxation. Situated on over eighty acres in the foothills of the Shenandoah Valley, the renovated building features forty-nine rooms and multiple common areas that are simply breathtaking. 
Each guest room has its own distinct character, as they have been lovingly renovated to preserve historic integrity while incorporating modern hotel conveniences and ammenities. The cozy rooms offer a comfortable resting place as well as cutting-edge features. Our bathroom had the most unique and contemporary shower that blended in so well with the architectural style. The high ceilings, exposed brick, and hardwood floors in the room also add to the upscale feel that goes so well with the classic details.
While the hotel's interior is impressive, a glance out a window reminds visitors of the stunning and picturesque hotel grounds. From the lush front lawn to the charming gazebo and beautiful fountains, this hotel exudes refinement and elegance while remaining comfortable, unassuming, and welcoming.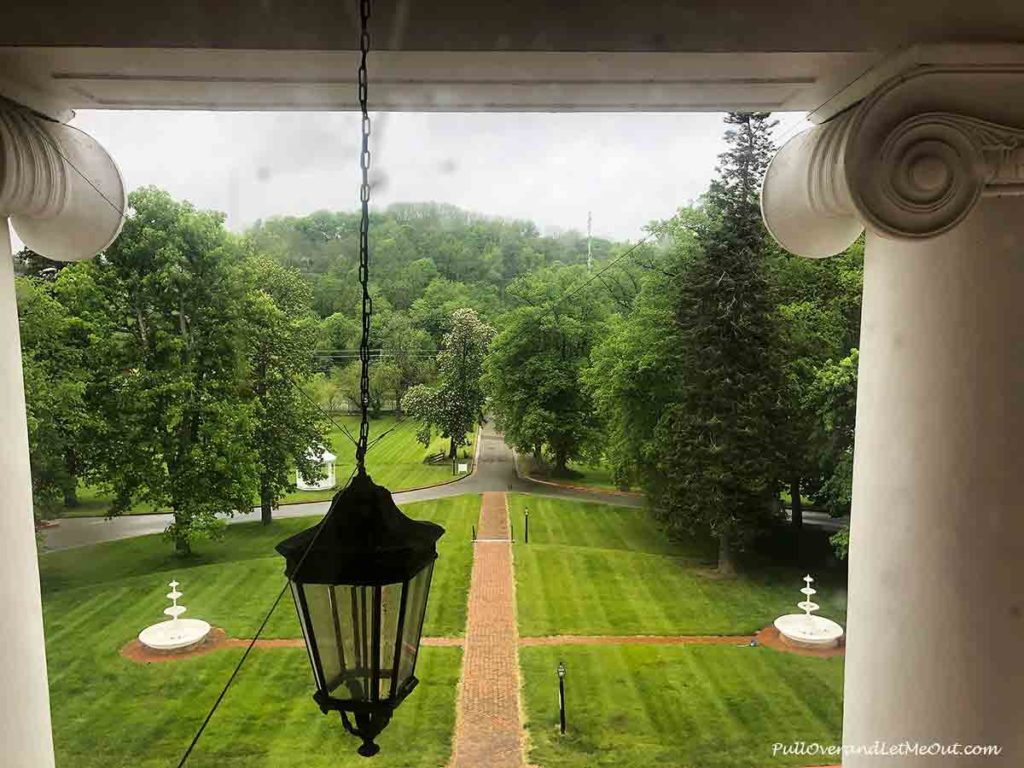 I was attracted to this hotel for a number of reasons. First and foremost, it was different. Although I enjoy the consistency of staying at chain hotels, it's fun to break loose and select something out-of-the-ordinary. Upon reading the architect was a protégé of Thomas Jefferson's, I knew this was the place for us.
As we drove up the tree-lined driveway and viewed the stunning classic architecture and massive columns, I knew we were in for a treat at this boutique hotel. However, I had yet to learn the entire story. It wasn't until I picked up a book called A Guide to Historic Staunton, Virginia in town and began reading in the comfort of our room that I gained the full history of the building.
A hotel steeped in history
While I was aware of the building's famous architect and that it was once a hospital, further reading revealed that The Blackburn Inn was at one time the administrative building of Western State Hospital. In the mid-1830s, Dr. Stribling, the head of Western State Hospital, hired architect Thomas Blackburn, a student of Jefferson, to lead a renovation project that included the addition of some of the hotel's most significant architectural details, such as the expansive gardens and magnificent cupola.
However, as I dug deeper into its history, I learned that the building was more than a hospital, it was formerly a lunatic asylum and a prison. According to the book, this was once known as the Western Lunatic Asylum.
This notable nugget of knowledge proved to be a huge plus for my teenage son, who developed a newfound interest in learning more about the hotel's backstory.
While he was eager to learn about the building's history, I was also interested in its architecture. The Jeffersonian student's fingerprints are all over the Blackburn Inn. The signature touches, such as the use of red brick with white columns and Chinese Chippendale railings, alert visitors that this is no ordinary edifice.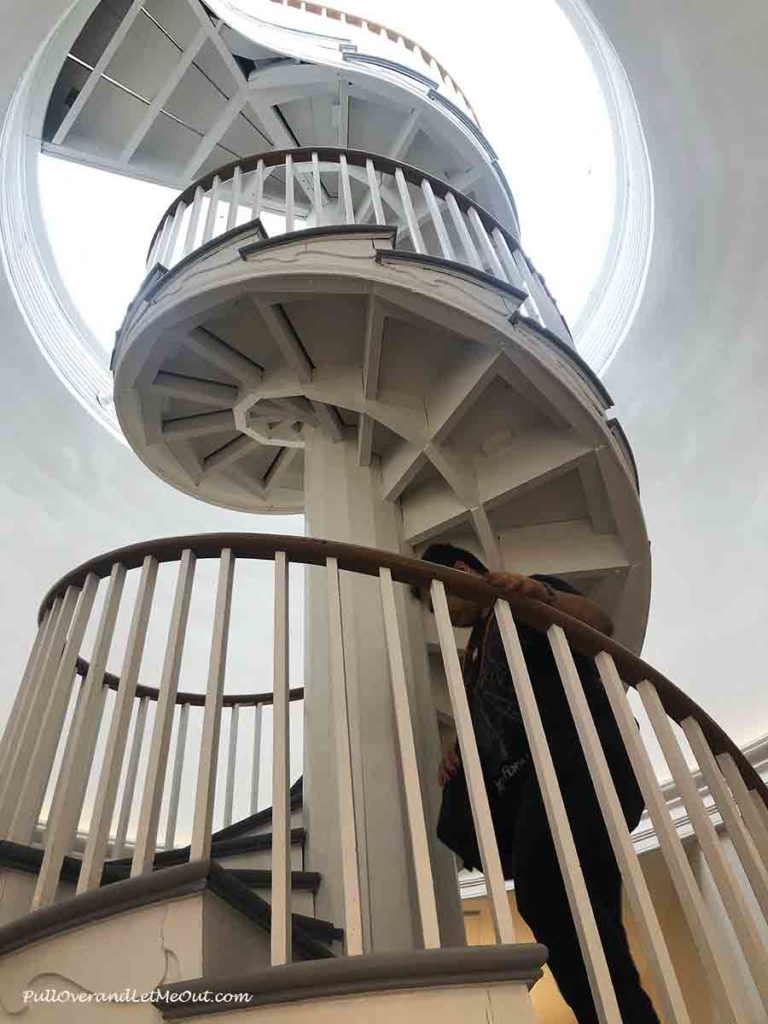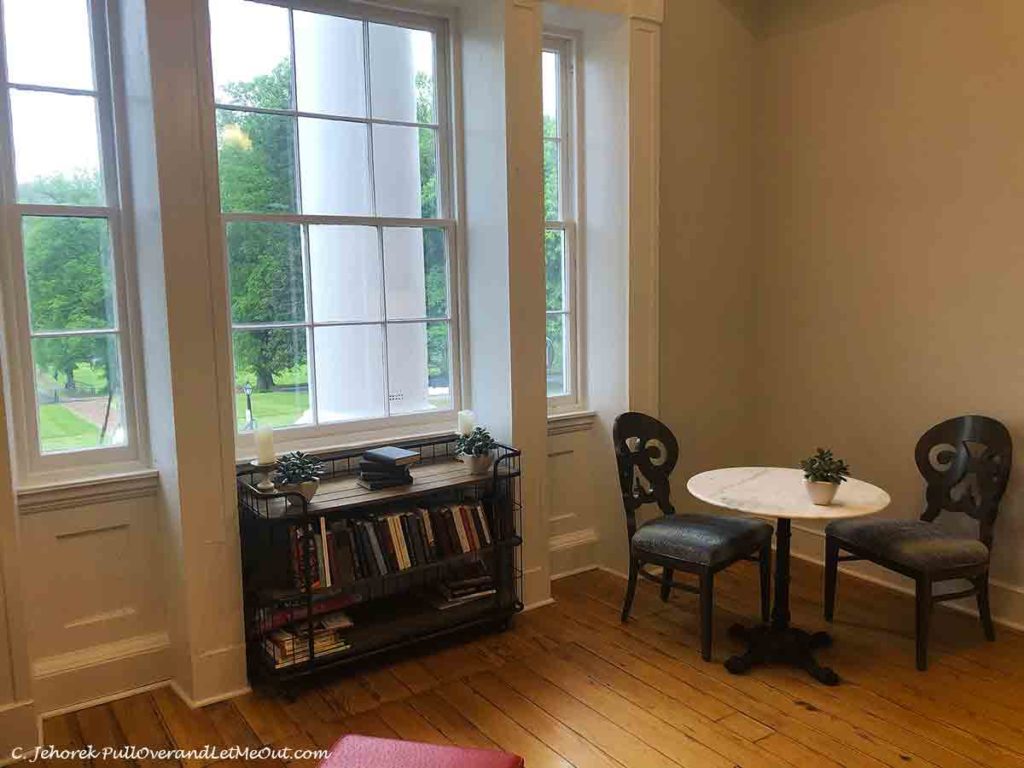 The Blackburn Inn is more than just a great place to stay; it also has dining, event space, and a spa, with more on the way. This is also a great place to unwind, and guests can book a massage or facial at the spa ahead of time.
The hotel is located in the main building on campus, with the spa and event space in nearby buildings. There are several other structures on the property. Some have been renovated and converted into condos, while others are in various stages of restoration. The property's renaissance is ongoing, but it promises even bigger things to come in the future.
In terms of food, we had a delicious breakfast at their on-site Second Draft Bar & Bistro. In the evenings, the cozy café serves, "hyperlocal indoor and outdoor dining and a rotating tap list of craft beers, ciders, and wines."
After breakfast, we were also treated to a personalized tour by Jess, the Banquet Chef. She is very familiar with the property and explained all of the upcoming plans as well as shared information about the fantastic event and meeting space. Following our tour, I can only imagine how spectacular a wedding reception or other special events at the Blackburn must be.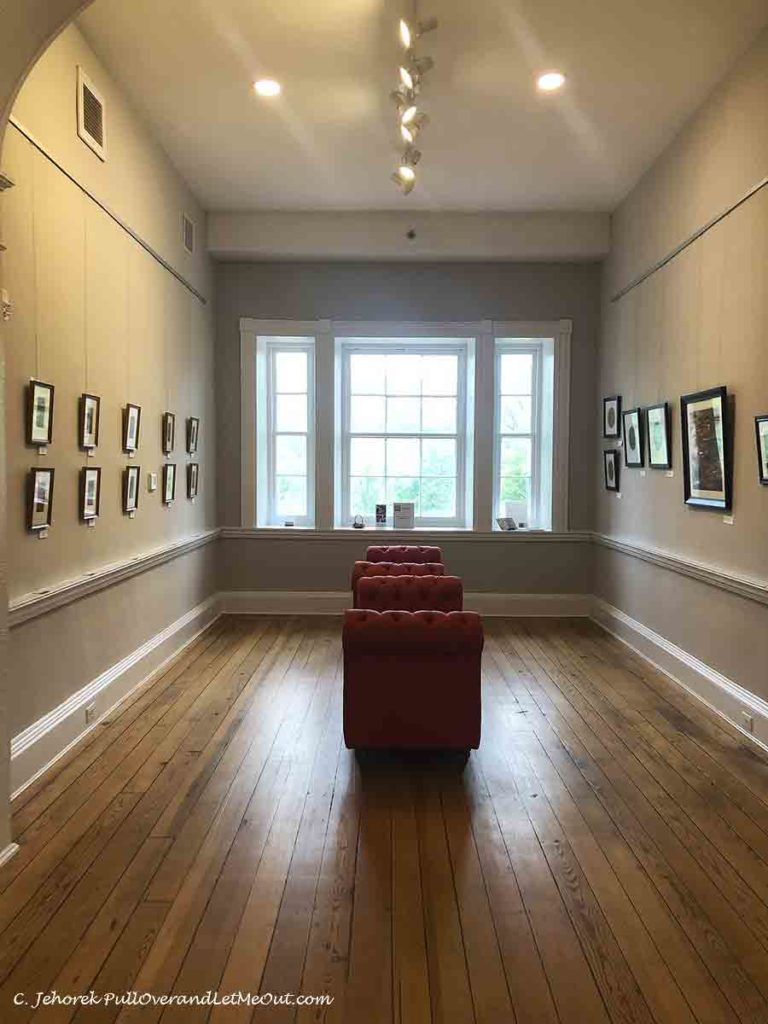 Things to do in Staunton, Virginia
The town of Staunton is like a picture postcard of Main Street America. The historic downtown is worth strolling to enjoy the shops, boutiques, museums, and restaurants dotting the landscape.
Likewise, the town boasts an array of architectural styles from Arts and Crafts, to Colonial Revival, to Jeffersonian, to Queen Anne, Second Empire, and Spanish Revival to name a few. It's a joy scouting out the stunning examples of so many styles and periods.
The beautiful city in the Shenandoah Valley offers travelers an extensive list of attractions and activities to select from. Visitors can take in a play at the American Shakespeare Center's Blackfriars Playhouse or visit one of the many historic sites and museums. The Antique Fire Engine Museum, Camera Heritage Museum, Confederate Breastworks, and the Frontier Culture Museum of Virginia, are a few of the many offerings in this charming town. 
During our visit to Staunton, we toured the Woodrow Wilson Presidential Library and Museum, followed by a delicious late lunch and a stroll through town.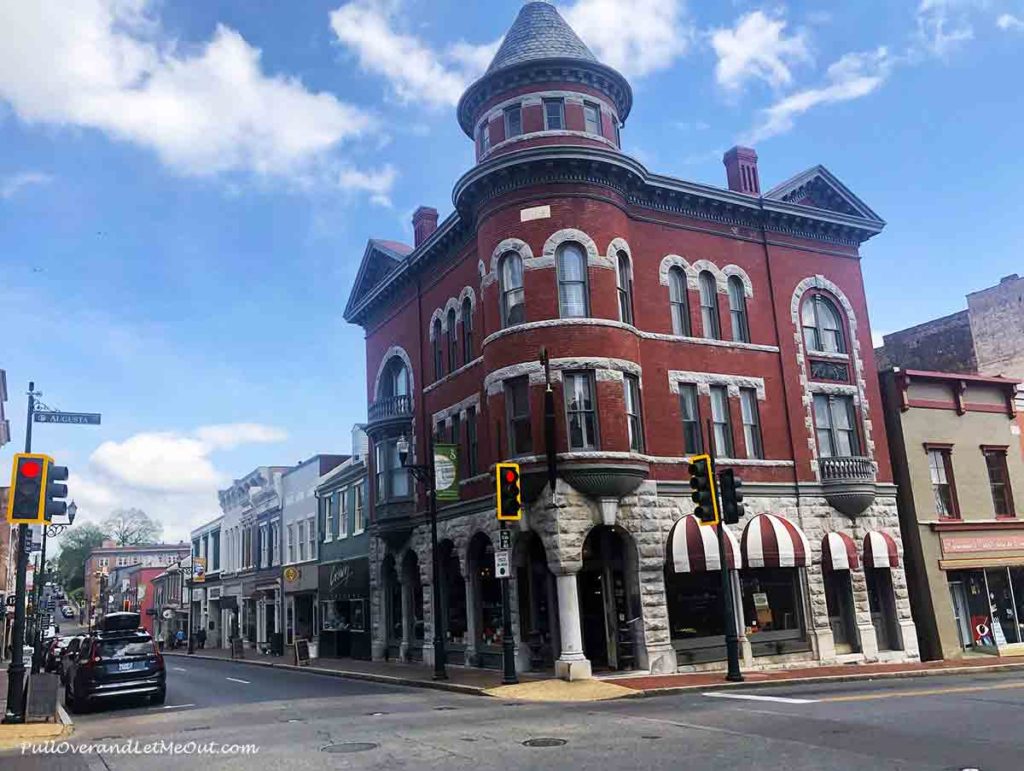 Would I stay at the Blackburn Inn again?
I selected the Blackburn Inn because it was unique, affordably priced, and convenient to the downtown area of Staunton, Virginia. However, the hotel turned out to be the highlight of our visit and that was an unexpected treat. From the comfortable room, the elegant common areas, the building's history, and the friendly staff – all elements of our stay were outstanding.
This iconic structure is an excellent example of repurposing something special and transforming it into something new while paying homage to its history. I would definitely return and place this wonderful boutique-style hotel near the top of my list of favorite places to stay.
So, Yes! I would definitely return to the Blackburn Inn Hotel & Conference Center.
Blackburn Inn Hotel & Conference Center
301 Greenville Avenue
Staunton, Virginia  24401
Hey, Pinners! Pin this for later!
► Plan Your Trip to Staunton, Virginia Now!
Hey pinners, save this for pinning after your trip
After you get back from your trip, please use these images to post to social media or post your own photos.  Please tag us on your post #pulloverandletmeout
You can also use the social sharing links on the SmartTrip tool.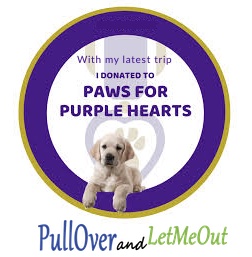 More travel stories you'll love reading!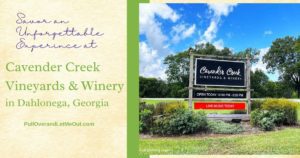 Cavender Creek Vineyards & Winery is a thriving and welcoming wine destination perfect for wine enthusiasts and anyone seeking a scenic escape from the daily grind. Travel there with PullOverandLetMeOut to discover this charming winery in the Appalachian foothills.
Read More »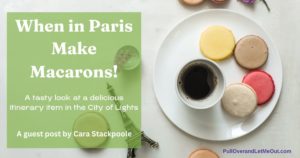 Guest blogger Cara Stackpoole shares a delectable itinerary item in the City of Lights. Discover why making macarons is a memorable experience.
Read More »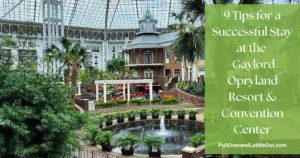 The Gaylord Opryland Resort & Convention Center in Nashville is a well-known attraction in the city. PullOverandLetMeOut looks at some smart hints for making the most of a stay at the famous hotel.
Read More »