I think that I shall never see
A poem lovely as a tree.
~ Joyce Kilmer
Located near Charleston on Johns Island is
The Angel Oak
. The enormous tree stands close to 67-feet tall and is estimated to be between four and five hundred years old. Some even surmise it could be up to 1,500 years old! The tremendous tree with its long branches creates shade that covers over 17,000 square feet. The sturdy old oak is just the type of
free
tourist attraction I find too enticing to skip.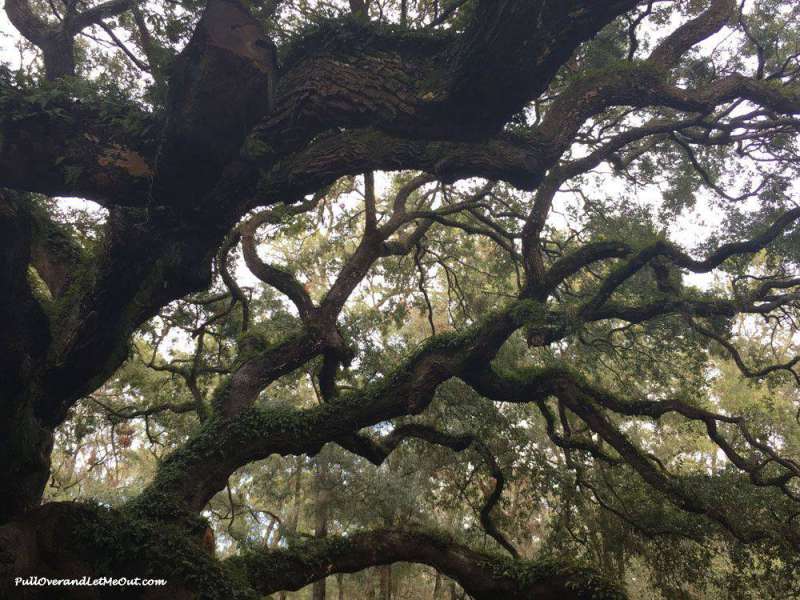 Visiting The Angel Oak Tree
Planning your time at the Angel Oak Tree is relatively easy. It's open to visitors Monday through Saturday from 9 a.m to 5 p.m. and 1 p.m. to 5 p.m. on Sunday. It's a half-mile off the main road down a winding dirt path behind a picturesque country church. Once there, it is what it is. A great big old tree.
Stand back, observe, commune with nature, and admire God's magnificent handy work.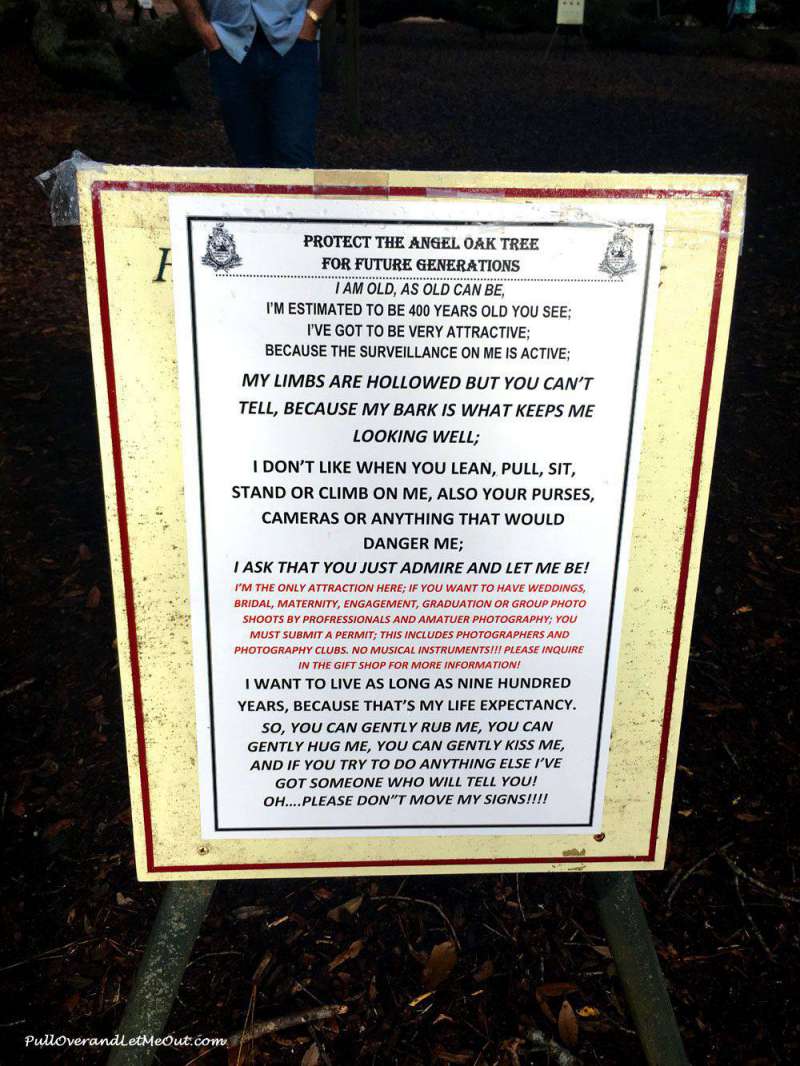 Though the tree is clearly the star of the show, there's a small gift shop replete with Angel Oak postcards, artwork, books, and other memorabilia. While we were visiting, there was a woman weaving sweetgrass baskets, a low country tradition, outside the gift shop. There's also a restaurant nearby called, you guessed it,
Angel Oak Restaurant
.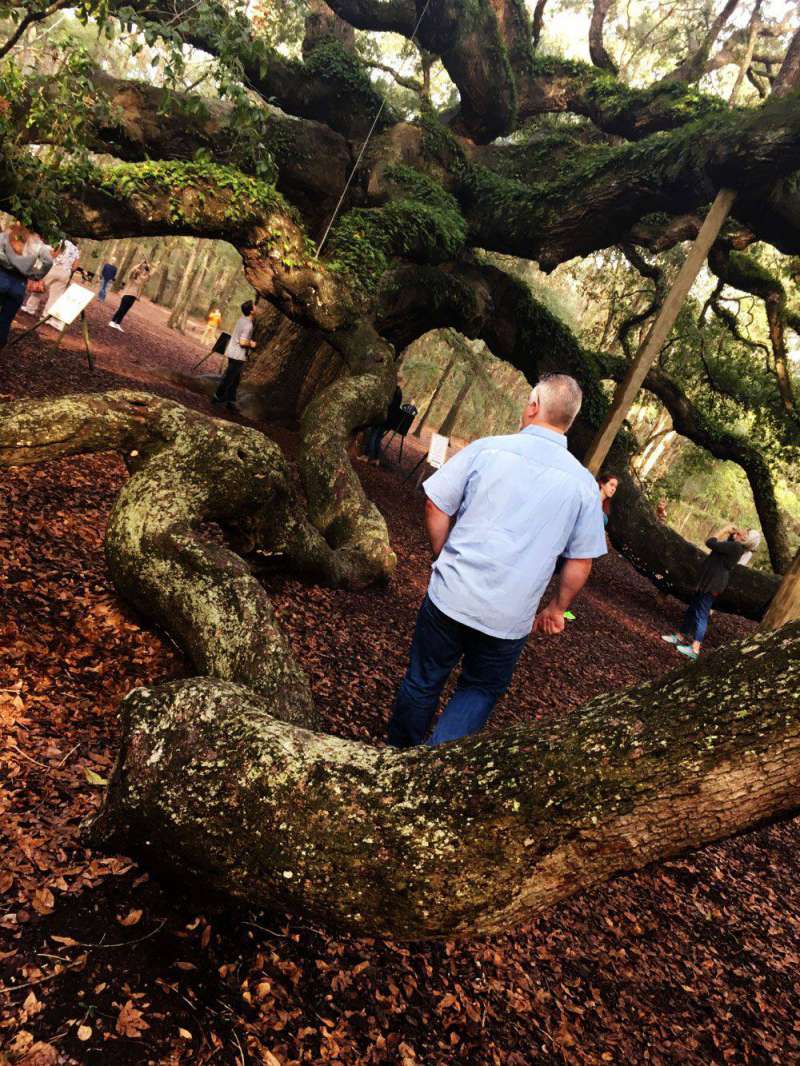 <
Who Will Enjoy Visiting The Angel Oak Tree?
Anyone who loves off-the-beaten-path sites will revel in time spent here. The tree has gained notoriety so it's not completely off-the-beaten-path, but it's not overrun with tourists either.
The Angel Oak Tree isn't for adventure-seekers (no climbing allowed). It's an impressive oak and considered to be one of the oldest living trees in the country. It's withstood the elements for centuries so the Angel Oak is to be admired and cherished. With its proximity to Charleston, Kiawah and Seabrook Islands, it's an easy destination to add to a low-country vacation itinerary.
As for our visit, yes, I will take my family out of our way to visit an old tree. My husband and I thought it was amazing, beautiful, and worth visiting. For my 12-year-old son, it was a complete non-starter. He didn't even get out of the car. Just not his thing.
Who knows?  Some day he may be impressed by something as simple as a historic oak tree –  I won't hold my breath.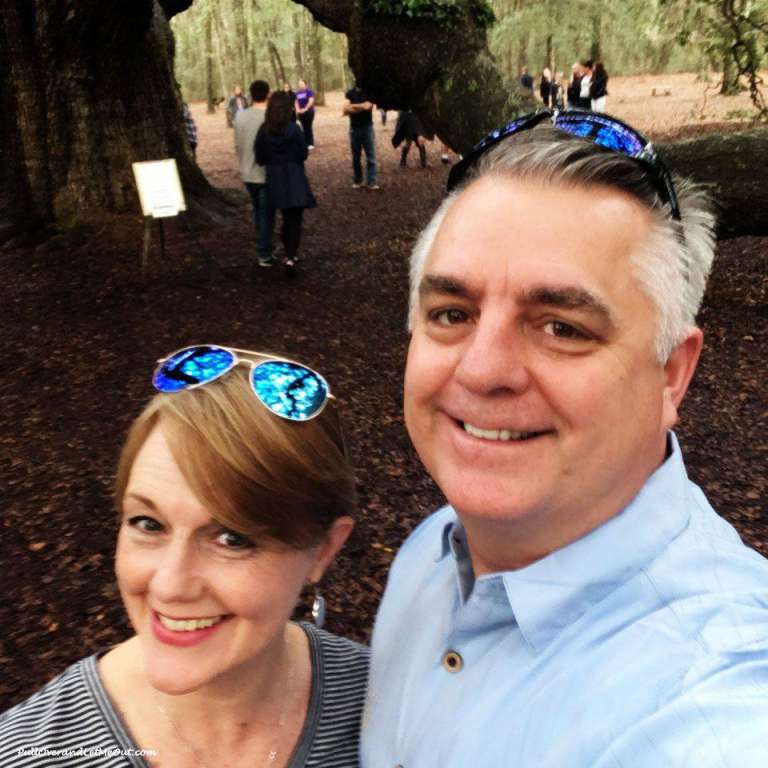 Hey, Pinners! Pin this for later!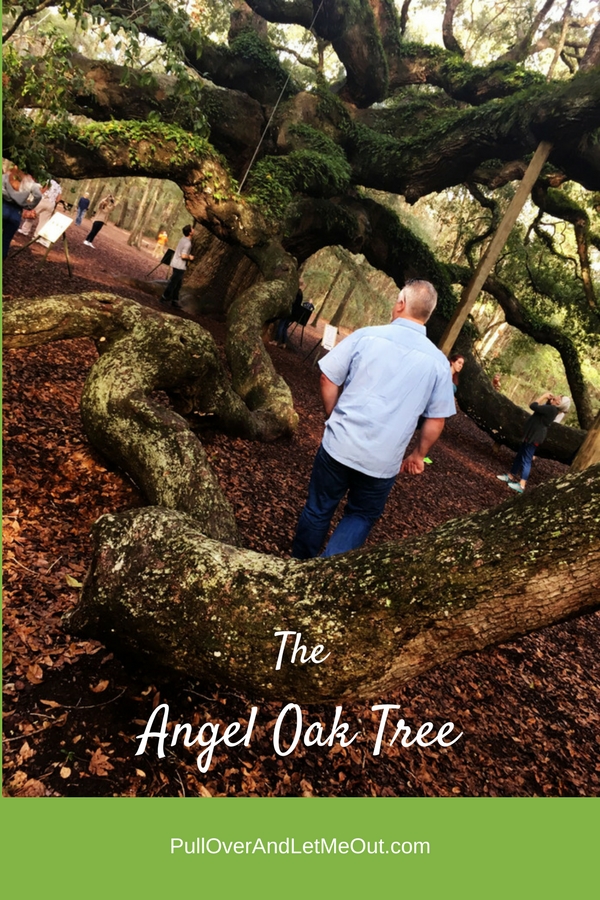 Angel Oak Tree
3688 Angel Oak Road, Johns Island, SC 29455
For other reviews click here
More Charleston on PullOverandLetMeOut:
Five Things That Make Boone Hall Plantation a 'Must-See' When Visiting Charleston
Discover Patriots Point and 'Walk in the Steps of Heroes'
Seven kid-friendly things to do in Charleston
Save
Save