I can only imagine how bitter-sweet that winter day was in 1935. As I stand in the tiny front room of the two-room house where Elvis Presley was born, the reality of how poor his family was is palpable.
Elvis Aron Presley was born on January 8, 1935, in Tupelo, Mississippi. His identical twin, Jessie Garon, arrived first but was still-born.
As the tour guide puts it, "The doctor was ready to leave but the midwife convinced him to stay because she thought there was another baby coming."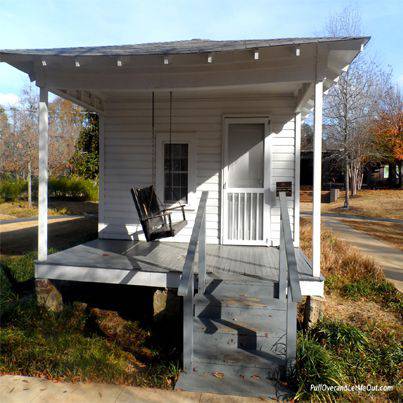 Disclosure:
Many of the links you see on this site and within our trip planning tool are affiliate links. If you click through and make a purchase, I'll get a small commission and it won't cost you any extra. On selected stories, for those hotel and car bookings made using our TravelingToGive™ tool we contribute 2.5% of gross hotel and car sales to Paws for Purple Hearts. So, thanks in advance for helping me keep bringing you the content you enjoy and, at the same time, giving back to those who so bravely serve our country! #everytripmatters
Touring The Elvis Presley Birthplace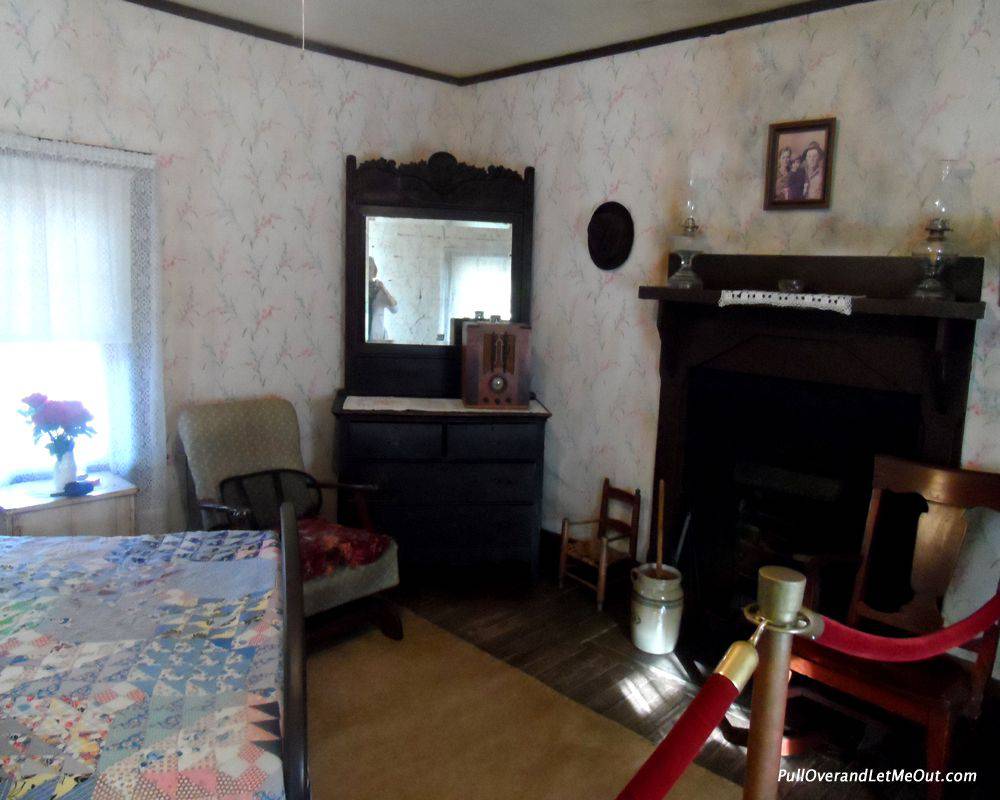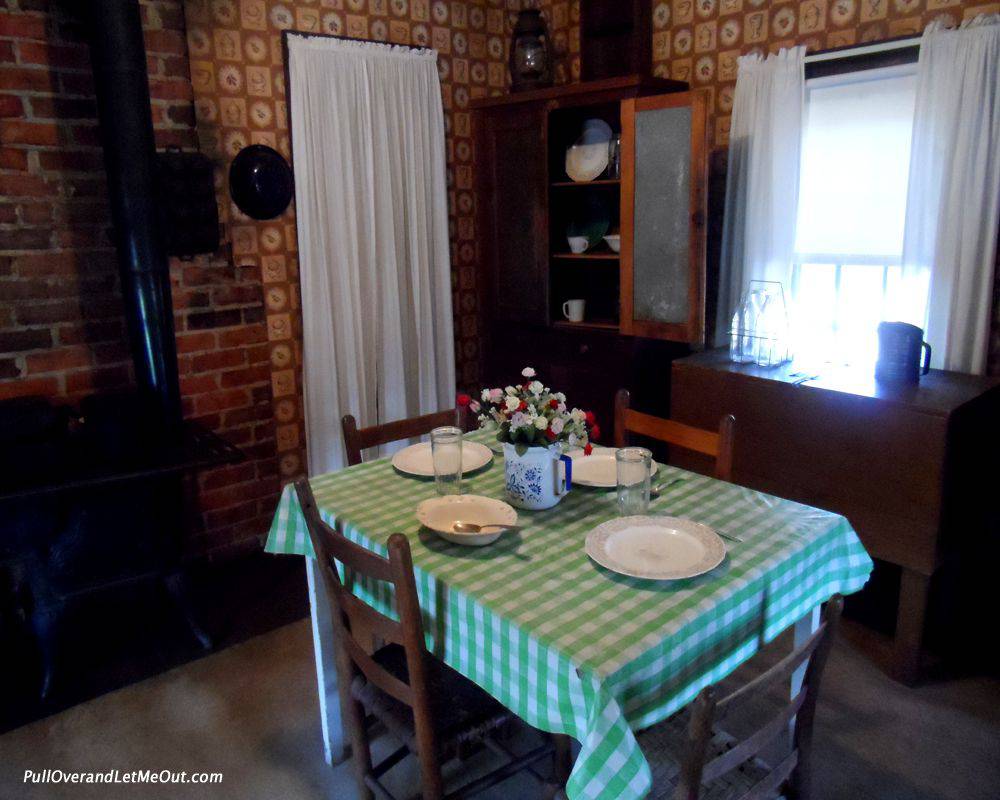 78 years later I can hardly wrap my head around the story. Today, we know so much about babies before they're born. It seems impossible a medical doctor wouldn't have known Gladys Presley was having twins.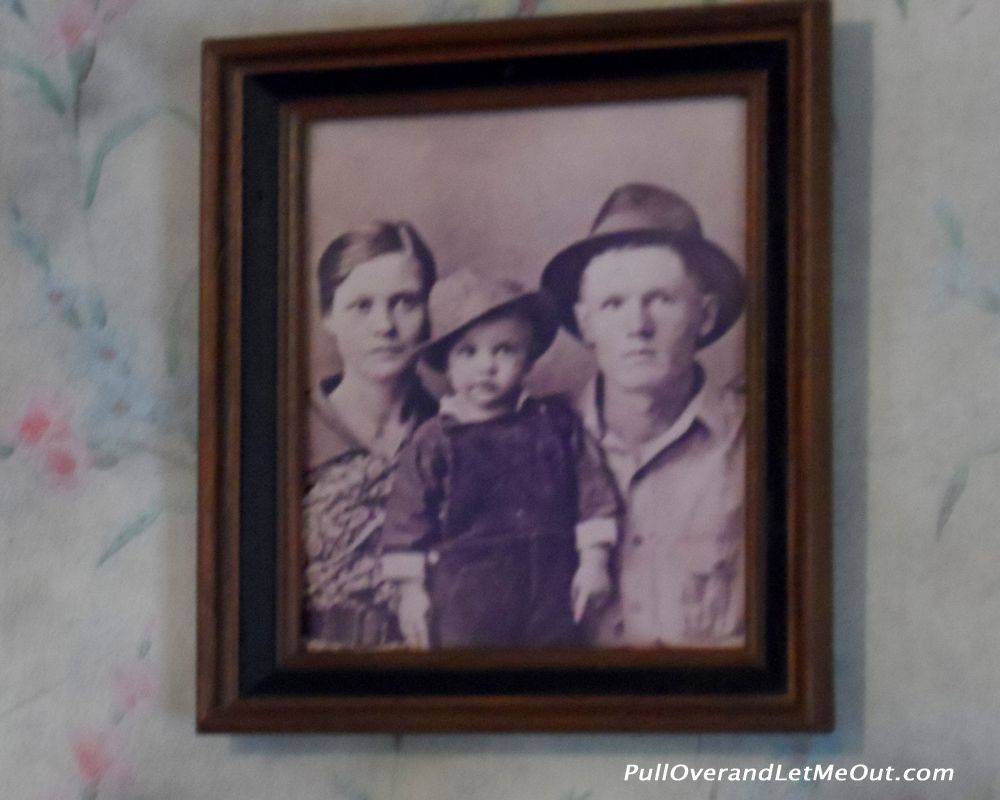 The Presley family lived in the tiny dwelling in Tupelo until Elvis was two and a half years old. They lost the house Vernon Presley purchased for $180 due to lack of payment.
Vernon and Gladys took odd jobs and moved from place to place while living in Tupelo, but times were hard and the depression took its toll on the Presley family.
Eventually, in 1948, Vernon moved the family to Memphis in hopes of finding work and making a better life.
But Elvis never forgot those early years in Tupelo and returned nine years later to perform a benefit concert for the city. He performed under the condition the proceeds would be used to purchase the old home and turn the land into a park.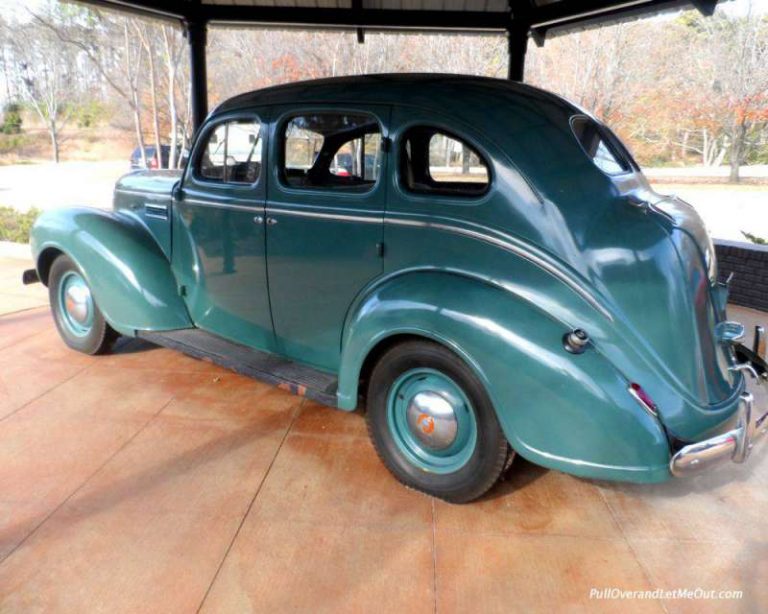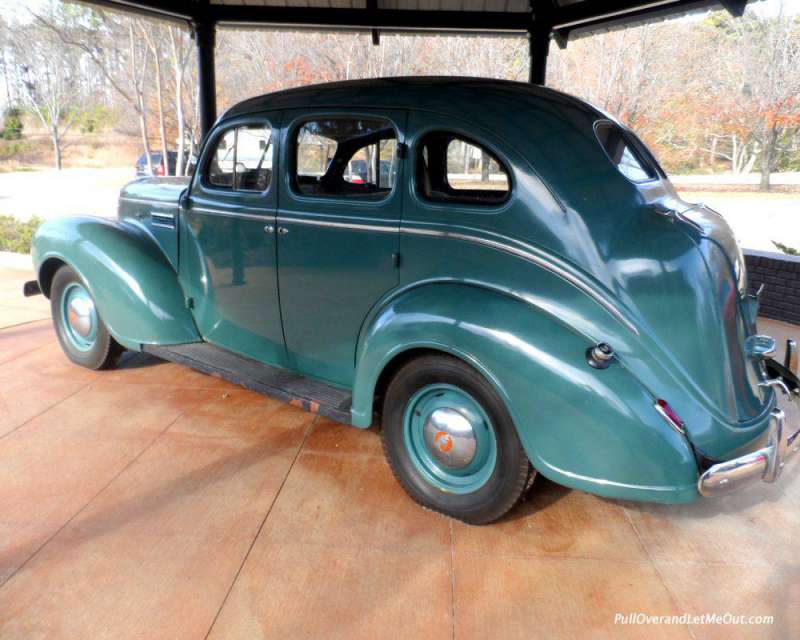 Elvis Presley Visitor Center
Today, the Elvis Presley Birthplace welcomes visitors from around the world. There's a museum, gift shop, and film about the family's time in Tupelo in addition to the home, chapel and a "Memphis-Bound" old-time car.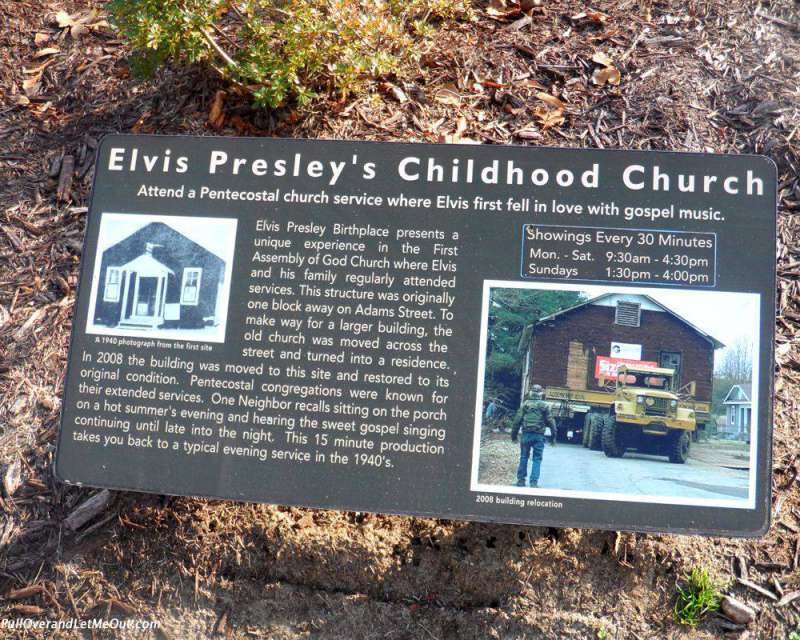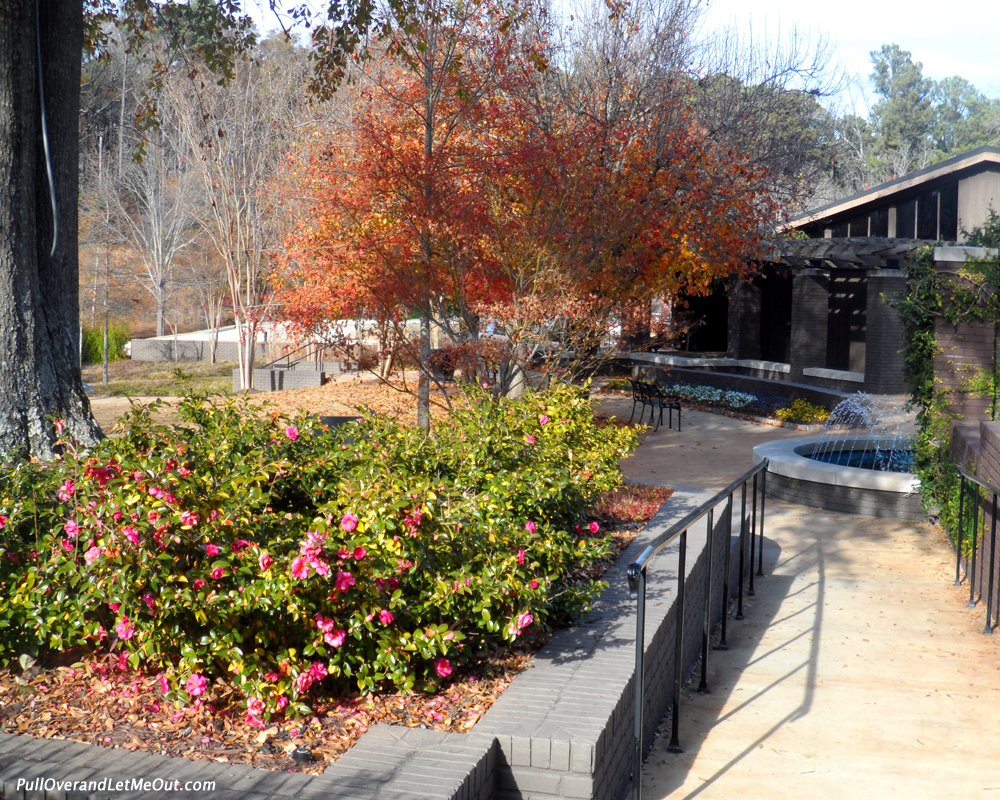 How does TravelingToGive™ work?
It makes it simple to plan your trip and to give back with each trip. We've pre-filled the destination from the article and if there are multiple places mentioned in the article, we've put the one that is best used as your base to see all of the places mentioned.
Just select I'M STAYING and enter the travel dates and hit SEARCH. It automatically uses the first place in the article. For a multi-day trip, if you stay near that location, you should be able to use it as your base. If available, you'll also see B&Bs, condos, apartments and private homes in the results.
Can I change the destination? Yes, it is super simple. Just click on the pencil and enter the name of any place mentioned in the story. Or you can enter any address or even the name of a company if you are mixing business and pleasure.
Just click I'M DRIVING and you can see how long it will take, get driving directions and even rent a car if you need one.
Yes, we guarantee the best published rates on hotels. No more spending hours looking for the best price. Click on the link for BEST RATE 110% GUARANTEE for details.
Can I earn frequent traveler points?
On hotel bookings, this is up to the hotel chain. Once you make your booking and have received your confirmation, call your hotel loyalty customer service number and give them the hotel confirmation number (this is different from the Trip ID).  Ask them to enter your number in the record. Or you can ask at the hotel when you check in.
On car rental or air bookings, the system will prompt you for your number and it will be in your booking with the travel provider.
I have a charity that I would like to benefit with my travel. Can I do that?
Yes, we realize that while the charity we have selected may not resonate with everyone.

If you want to sign up for your own tool, either as an individual, a company or a non-profit, click on the link below to register for your own tool. It is free and it only takes minutes.
Elvis Presley fans will find the birthplace a must-see location. However, even if you're only slightly interested – the story of the King of Rock-n-Roll's impoverished beginnings is compelling.
When planning your visit, you'll want to allocate at least an hour and a half to immerse yourself in the Elvis experience. Follow the timeline and be sure to enjoy the museum, film, and the grounds. The fountains, bridge, and gardens make a pilgrimage to Elvis' birthplace feel almost like a spiritual journey. The gift shop is pretty outstanding too!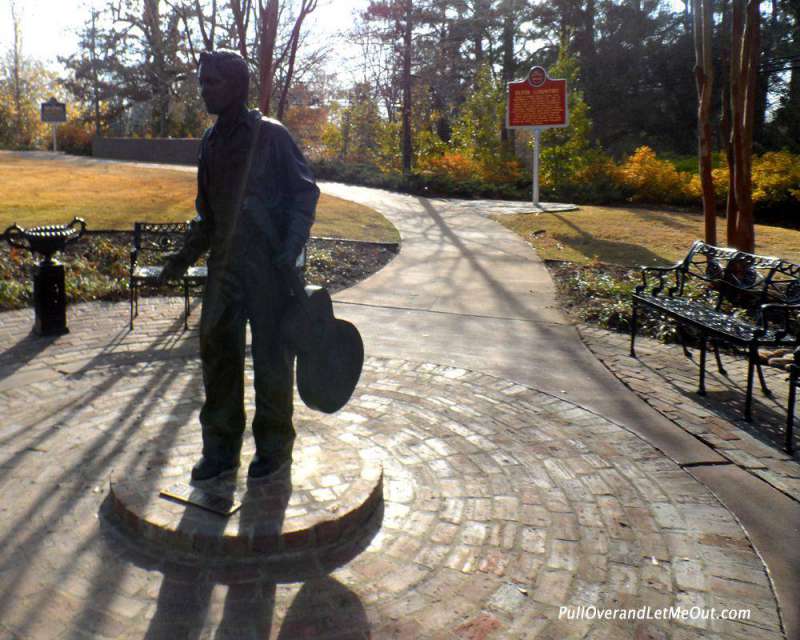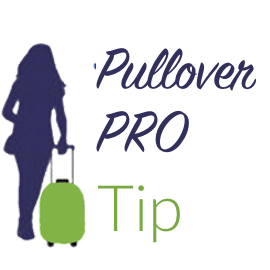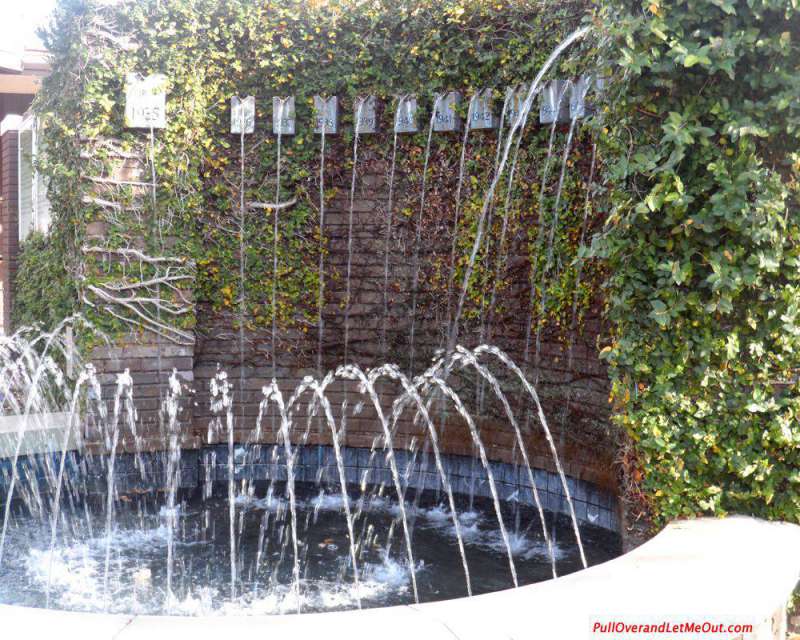 After you get back from your trip, please use these images to post to social media or post your own photos.  Please tag us on your post #pulloverandletmeout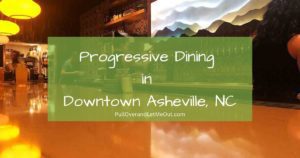 Asheville, North Carolina's downtown is a bustling area with a thriving restaurant scene. Travel to this popular mountain town with PullOverandLetMeOut to enjoy a casual progressive dinner.
Read More »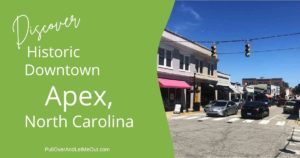 Discover Apex, North Carolina's charming historic downtown area, and the "Peak of Good Living" with Pull Over and Let Me Out!
Read More »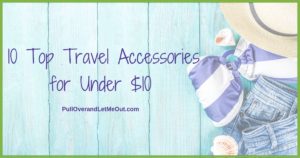 Great travel gear does not have to be expensive! Take a look at these ten fantastic budget-friendly travel accessories.
Read More »