One of the best road trips you can take is a drive across the Chesapeake Bay Bridge to Maryland's Eastern Shore. Once you arrive, you'll experience a unique landscape featuring farms, rivers, streams, creeks, water foul, wildlife, and history. I grew up near Annapolis and visited the area many times over the years. Dad used to take us on day trips to the eastern shore. He loved the bucolic scenery and nautical character. One of his favorite towns to visit was Saint Michaels and getting there was half the fun. How do you get to Saint Michaels, Maryland? Why you take the ferry!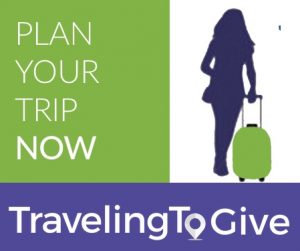 Disclosure:
Many of the links you see on this site and within our trip planning tool are affiliate links. If you click through and make a purchase, I'll get a small commission and it won't cost you any extra. On selected stories, for those hotel and car bookings made using our TravelingToGive™ tool we contribute 2.5% of gross hotel and car sales to Paws for Purple Hearts. So, thanks in advance for helping me keep bringing you the content you enjoy and, at the same time, giving back to those who so bravely serve our country! #everytripmatters
How Do You Get To Saint Michaels, Md?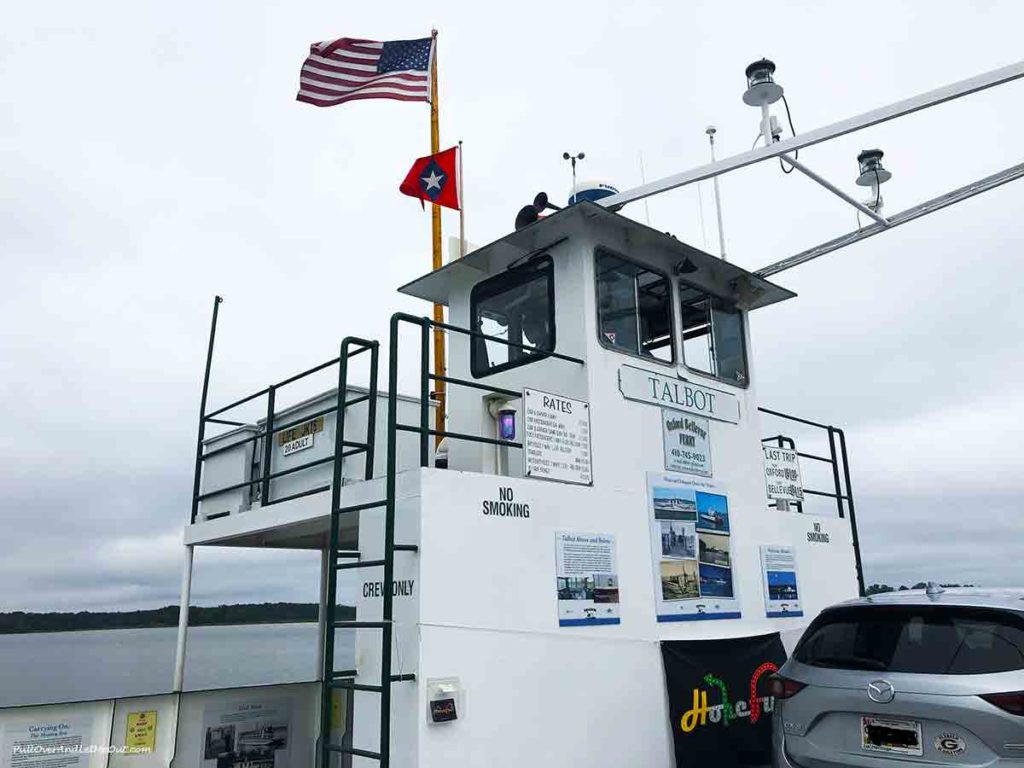 There's a faster way of getting to Saint Michaels and if you're in a hurry, this isn't the route for you. On the other hand, if you're seeking a scenic slower pace with a little something out of the ordinary, by all means, take the long way on your journey to Saint Michaels, Maryland. For it's the longer course which includes a ferry ride across the Tred Avon River.
The Oxford-Bellevue Ferry in Talbot County, Maryland, is believed to be the oldest privately operated ferry in service in the country. With a storied past dating all the way back to the late 17th century, the Oxford-Bellevue has continually furnished shuttle service across the river for locals and visitors alike over the years. In fact, according to the ferry's website, "November 20, 1683, Talbot County authorized the establishment of a ferry service for "Horses and Men." Richard Royston was paid 2,500 pounds of tobacco per year (about $25) to operate the ferry."
Throughout the centuries, there have been numerous operators and proprietors, some with colorful stories, traversing the Tred Avon. Early river crossings were paid for in tobacco. That changed in 1737 when ferry keeper, Catherine Bennet, became the first to be paid in cash. In the 1750s, the ferry was a scow propelled by sculling. You can imagine what an improvement the steam-powered tug boat which appeared on the scene in 1886 must have been, only to be replaced in 1912 by gasoline propelled tug named "Vivian."
I was in Easton, Maryland for a reunion with some girlfriends I hadn't spent much time with since high school. We were making the 16-mile trip to spend the afternoon in the quaint waterfront town. But because this was a special long-overdue get-together, we opted to make the trip extra-special.
We boarded the ferry at the mouth of the Tred Avon in Oxford, Maryland for the 20-minute cruise. If you've never ridden on a ferry, this is an exciting experience. Park the car, get out, and stroll the deck. There are interesting placards with details and information about the ferry, its history, the river, and more. 
However, it's the river's scenery, the birds, and water traffic paired with the fresh air and breeze that makes for a most enjoyable, albeit slightly longer, excursion. Our cheerful crew took advantage of the time to snap photographs, chat, and simply breathe in the moment before disembarking at the Bellevue Landing.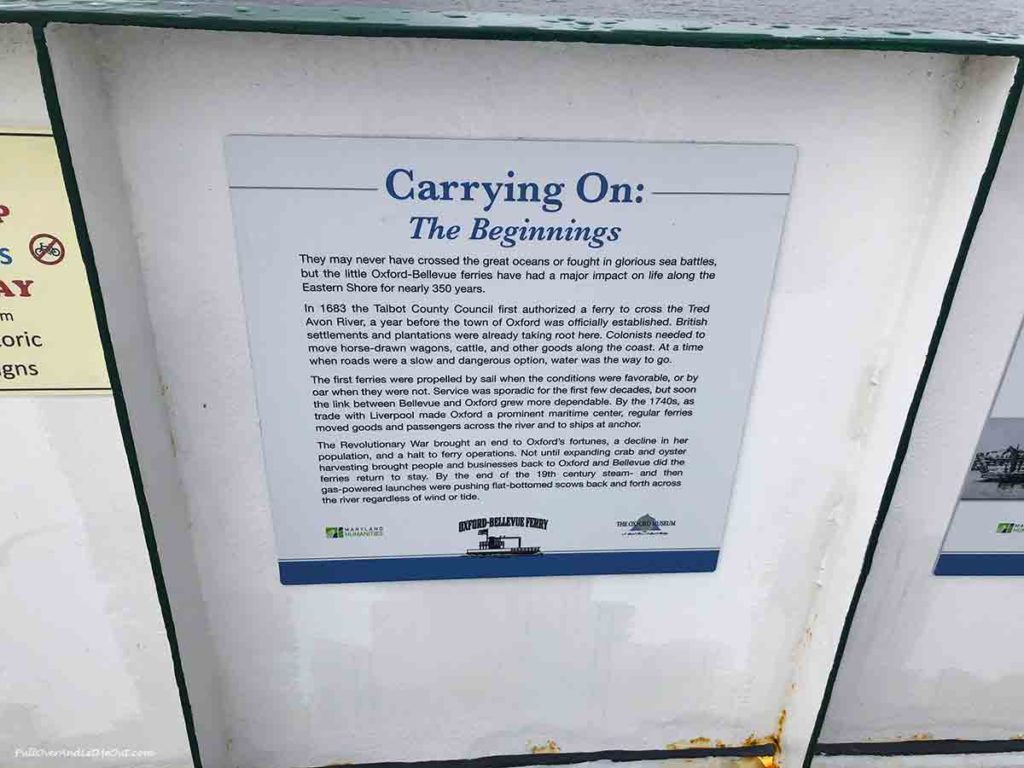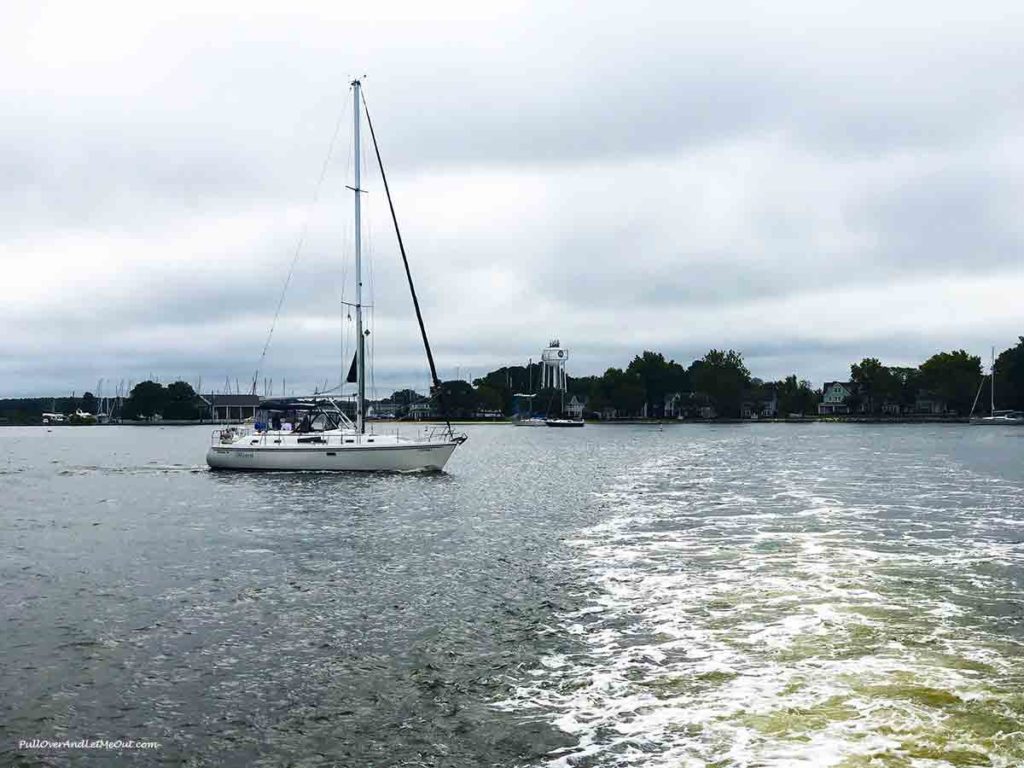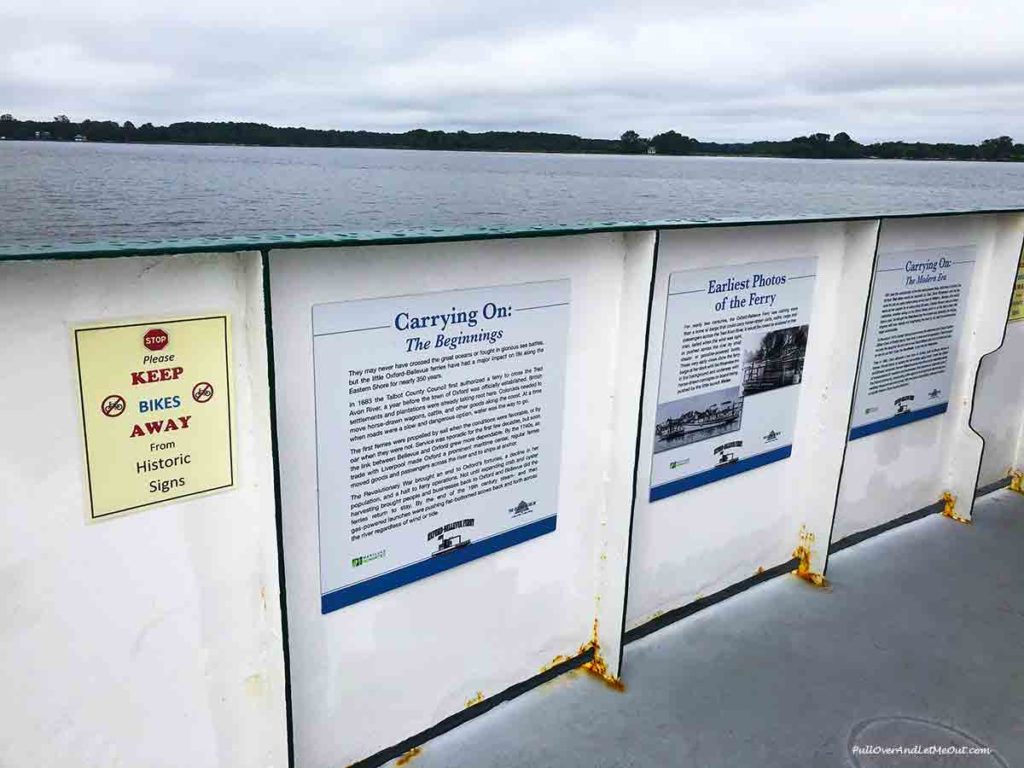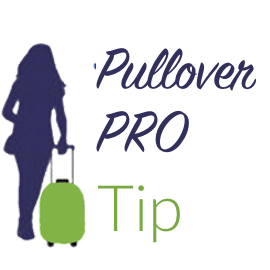 The ferry runs from spring until late October Thursday through Sunday beginning in Oxford at 9:00 am and running every 15-20 minutes. Always check their website for rates and schedule first! 
Things to do in Saint Michaels, Maryland
Once the ferry arrived on the other side of the Tred Avon, we continued on to Saint Michaels. The charming historic town dates back to the 1600s when it served as a trading post for tobacco farmers and trappers. Its earliest industry was shipbuilding and today there are vestiges of this early trade along with many of the period homes and buildings dotting its quaint streets.
Travel its main thoroughfare and pop into the many shops, galleries, boutiques, and antique stores. It's easy to while away an afternoon window shopping and browsing for the perfect memento to take home.
In addition to shops, you can delve into the region's heritage at the Chesapeake Bay Maritime Museum and Navy Village. The museum offers a range of tours for examining their campus and the waterways from self-guided walking tours to river cruises.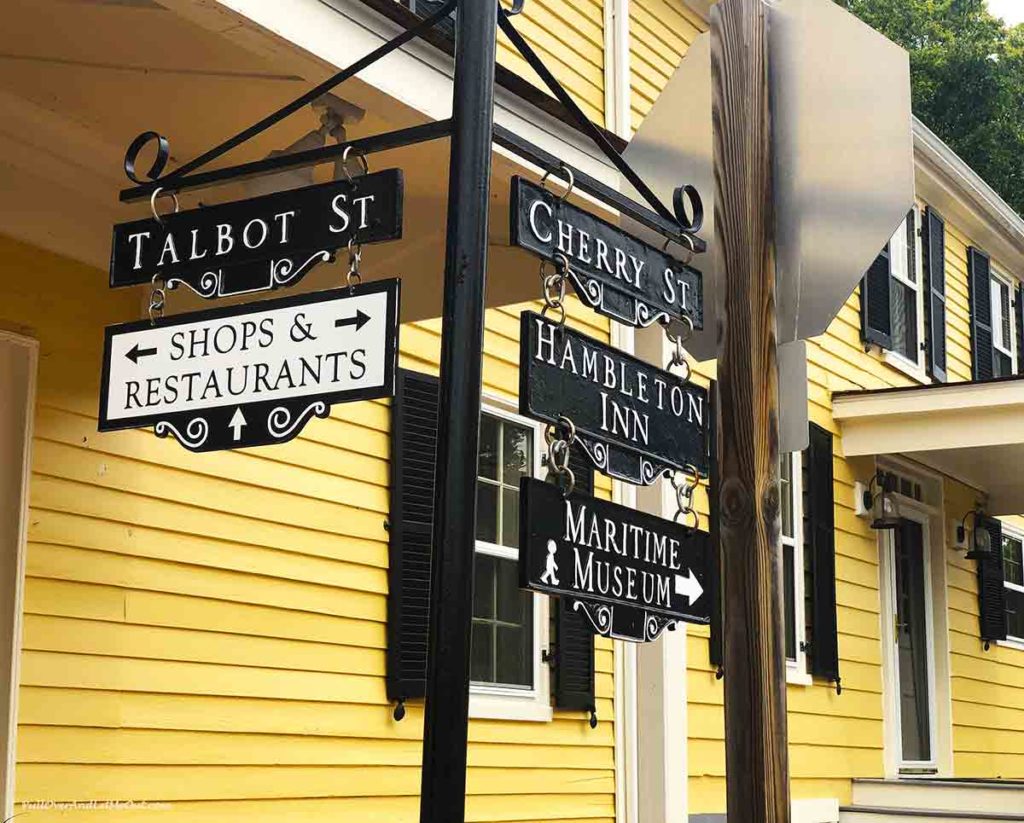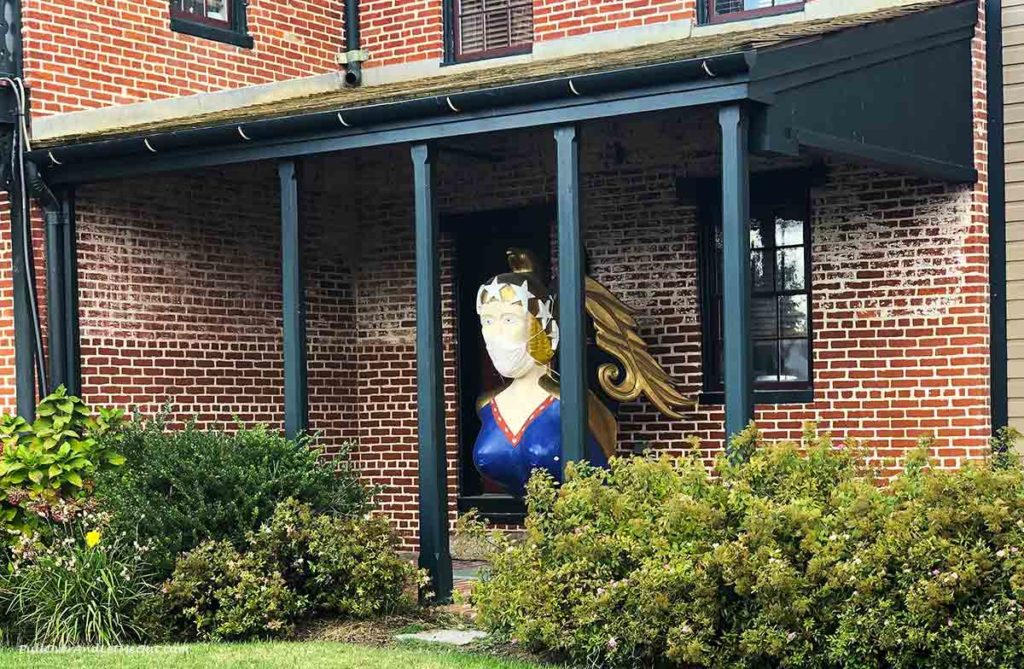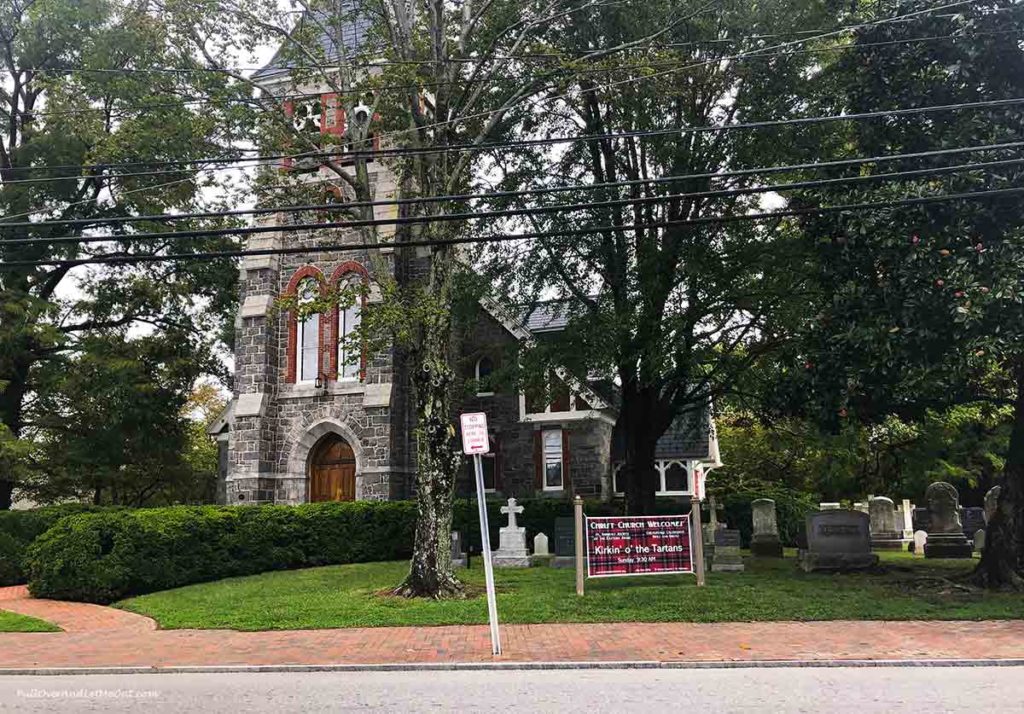 Saint Michaels Restaurants
Inhale and breathe in the Old Bay seasoning! You're in a seafood haven here in the Chesapeake area where oysters and Maryland crabcakes abound. There are several wonderful restaurants to choose from and a handful with outdoor waterfront seating. From hip coffee shops and bistros to authentic Italian to the Saint Michaels Farmers Market, the locally sourced foods reflect the essence of Maryland's Eastern Shore.
Our merry group enjoyed an alfresco luncheon overlooking the docks at Foxy's. They serve all your Chesapeake Bay seafood favorites, signature cocktails, and an awesome burger too. The dockside seating was ideal for a girl's getaway weekend but definitely has romantic possibilities as well.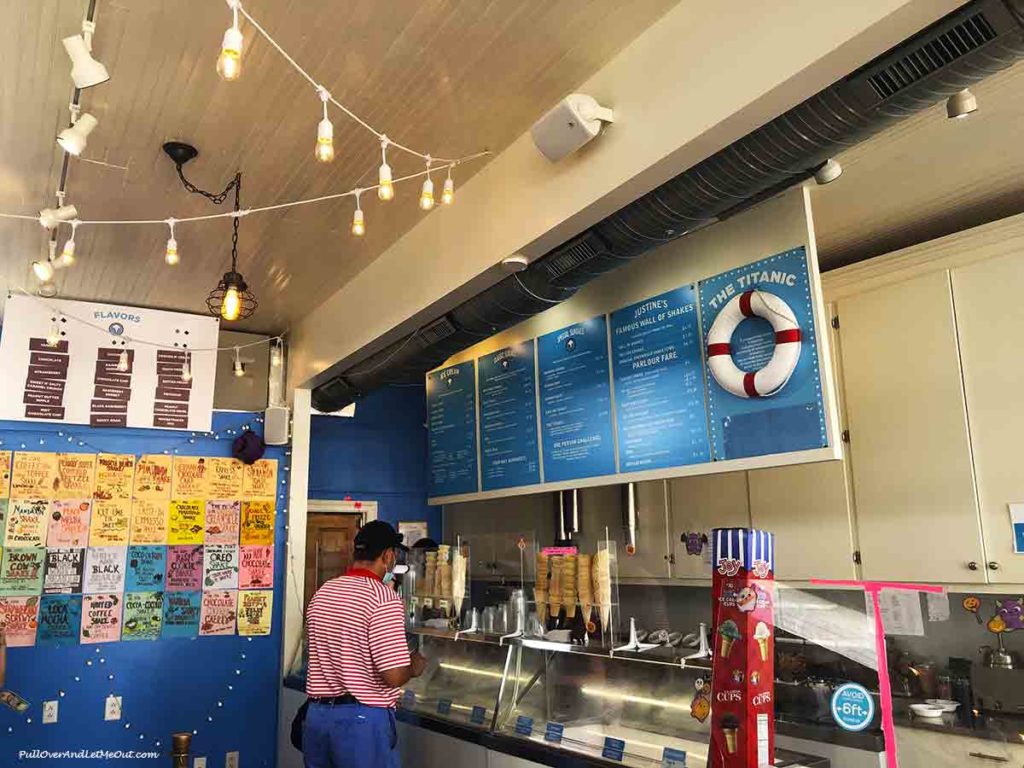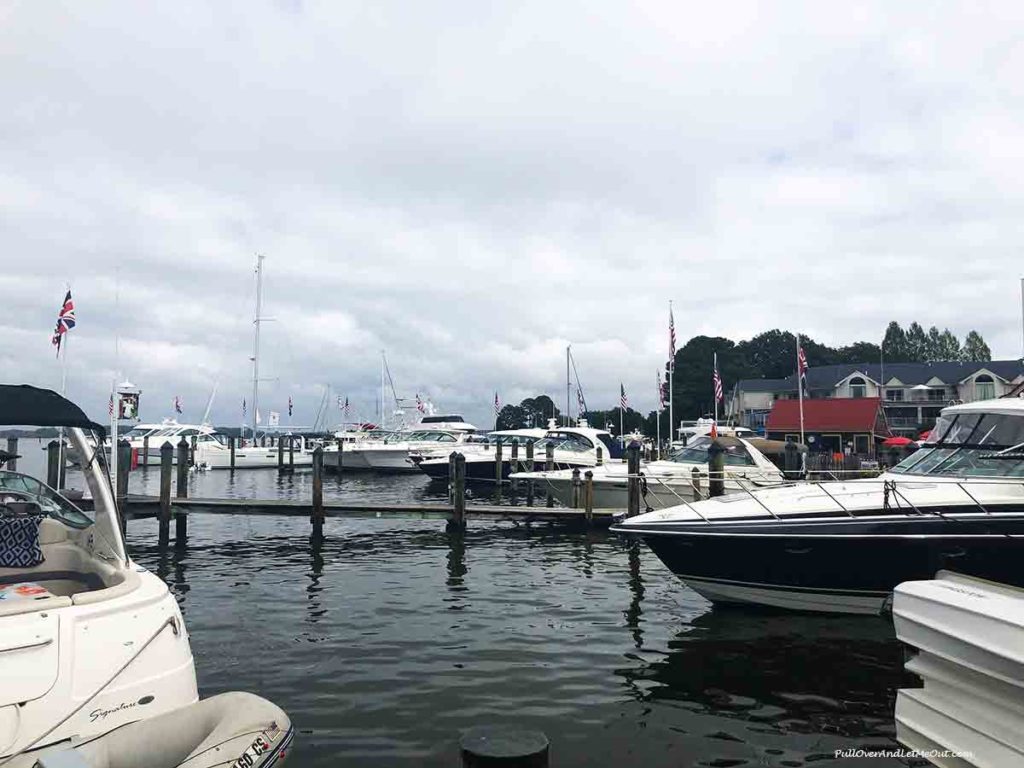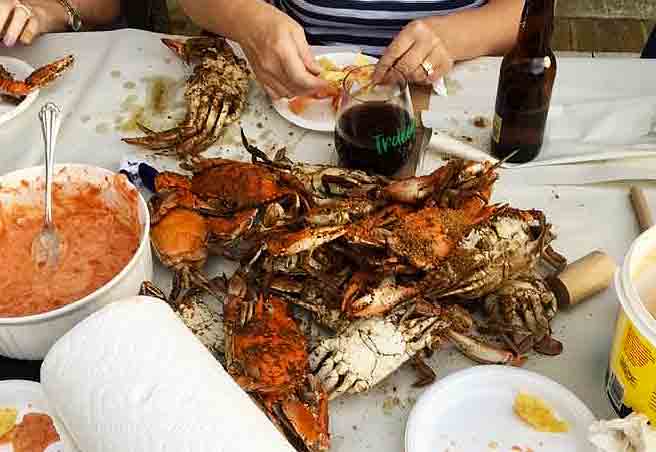 Great Day or Weekend Trip
I recall Saint Michaels as being a sleepy waterfront community when I was a child. Today, the area keeps that vibe while also extending a welcome to day-trippers and weekend retreat seekers from Baltimore and Washington, D.C.
In recent years, Saint Michaels has gained appeal as a second home community for city dwellers. It's also a lovely sailing destination from Annapolis. With its classic architecture, nautical heritage, historic significance, small-town charisma, and picturesque waterfront locale, there's an abundance of reasons this is a popular tourist destination that manages to maintain a peaceful air. The same can be said of nearby Oxford, though Oxford is a smaller community.
For me and my group of friends reuniting after I won't say how many years, it was a beautiful place to laugh, dine, and stroll down memory lane. That being said, my recommendation for anyone planning to visit Saint Michaels is to remember it's the journey and with whom you're traveling that's most important. Drive the long way and ALWAYS take the ferry!
Oxford-Bellevue Ferry
Oxford Landing
101 East Strand
Oxford, Maryland
You may also like How to Spend Saturday Afternoon on Solomons Island, Maryland! Read more…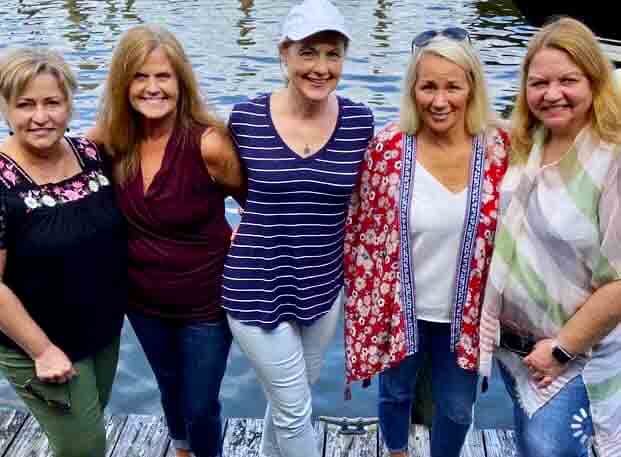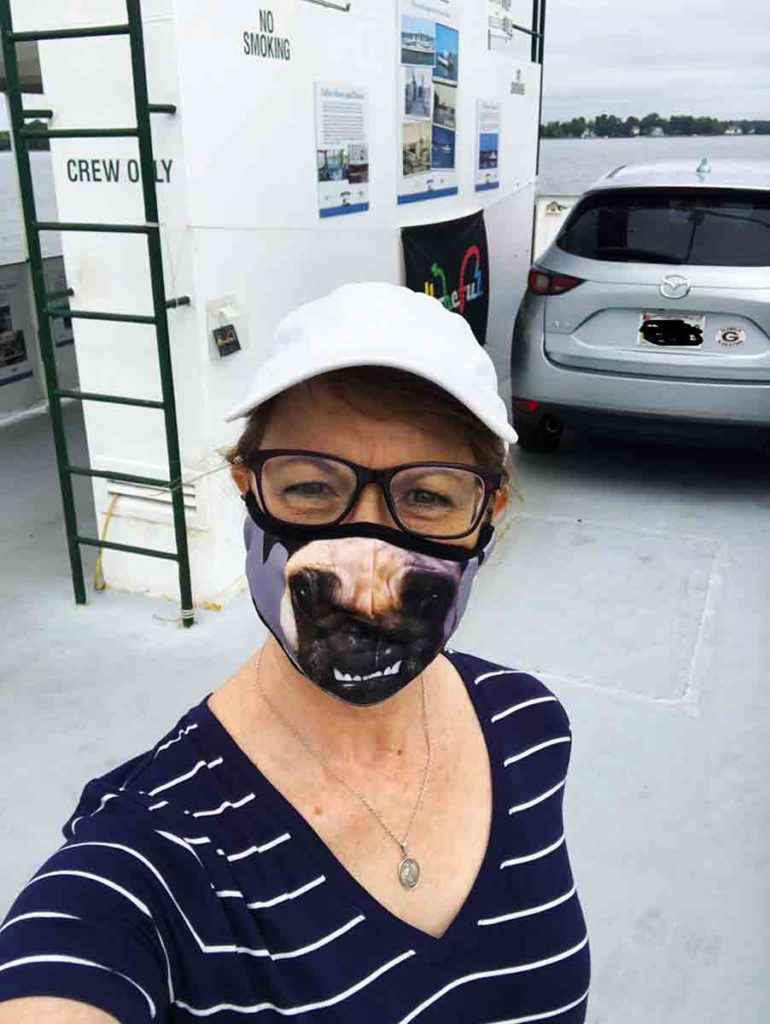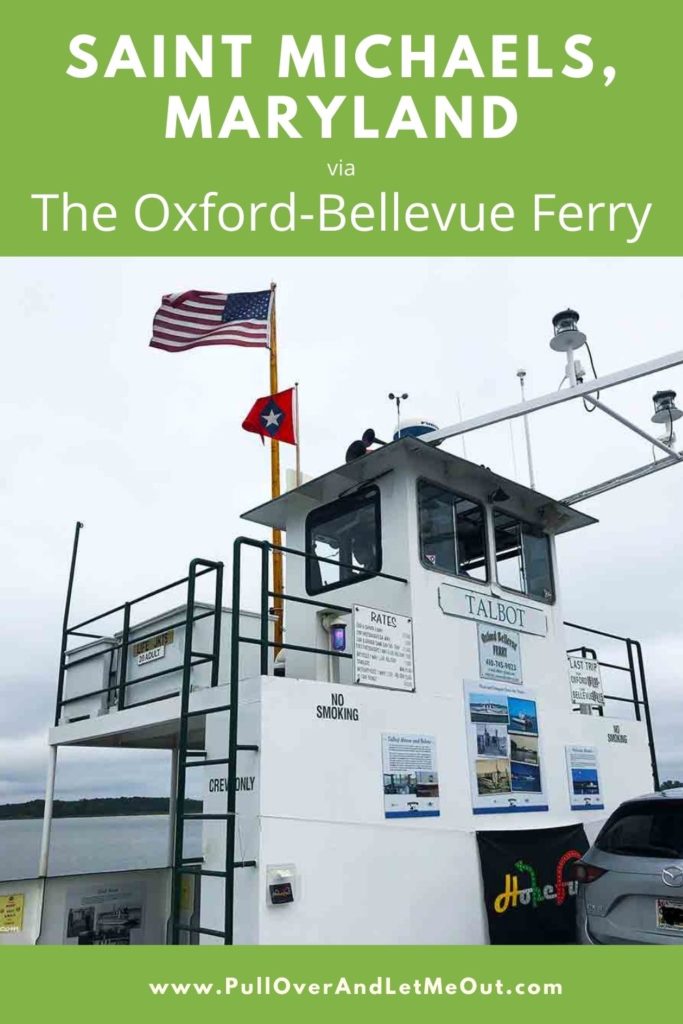 ► Plan Your Trip to Saint Michaels, Maryland Now!
Hey pinners, save this for pinning after your trip
After you get back from your trip, please use these images to post to social media or post your own photos.  Please tag us on your post #pulloverandletmeout
You can also use the social sharing links on the SmartTrip tool.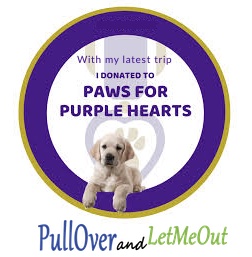 More Stories You'll Enjoy Reading!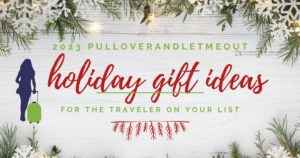 Travel with PullOverandLetMeOut to discover 2023's hottest holiday gift ideas for the traveler on your shopping list.
Read More »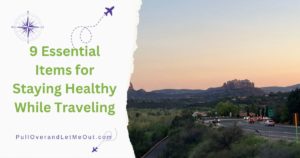 Make a healthy trip a priority. Travel with PullOverandLetMeOut to discover 9 essential items for staying healthy while traveling.
Read More »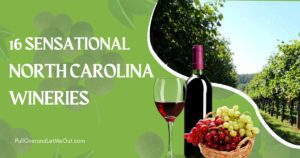 The wine world is taking notice of North Carolina wine. Join PullOverandLetMeOut as we explore 16 incredible wineries in the Tar Heel State that you won't want to miss.
Read More »
Shop for the hottest travel gear!