Littleton is a small rural town in Halifax County, North Carolina, near Lake Gaston. The historic town named for William Little, a state senator when the town was founded and the first Postmaster of Littleton, is the essence of small-town charm. Despite its size, this charming town has developed a reputation for theater. Littleton recently celebrated the restoration of its Lakeland Cultural Arts Center, which features a spectacular theater that rivals those found in larger cities. Here's what I found out when I went to Littleton, North Carolina, for dinner and the theater.
Disclosure:
Many of the links you see on this site and within our trip planning tool are affiliate links. If you click through and make a purchase, I'll get a small commission and it won't cost you any extra. On selected stories, for those hotel and car bookings made using our TravelingToGive™ tool we contribute 2.5% of gross hotel and car sales to Paws for Purple Hearts. So, thanks in advance for helping me keep bringing you the content you enjoy and, at the same time, giving back to those who so bravely serve our country! #everytripmatters
How I learned about Littleton
I found out about Littleton when I was invited to a gala event with my "plus one." Tabletop Media Group, a PR firm I know, had invited me to the grand opening of the newly renovated Lakeland Cultural Arts Center. As a blogger, I jumped at the chance to spend an evening learning new things. And boy, did I learn!
The event was incredible. Delicious hors d'oeuvres, beverages, mingling with others, and amazing entertainment featuring the Fabulous Equinox Orchestra with Candice Glover, winner of American Idol Season 12. It was truly out of this world.
We not only had a fantastic time, but we also left determined to return to Littleton and this magnificent venue, which is rich in history and features outstanding stage performances. I took the list of upcoming productions with me and chose a Saturday performance of Neil Simon's The Odd Couple for myself, my husband, and my son.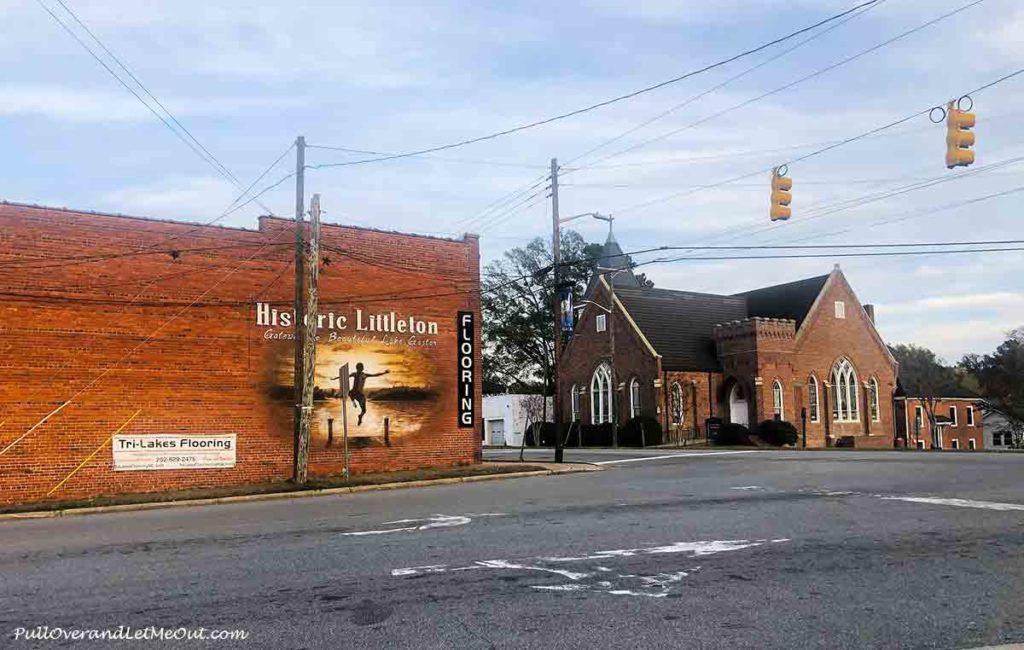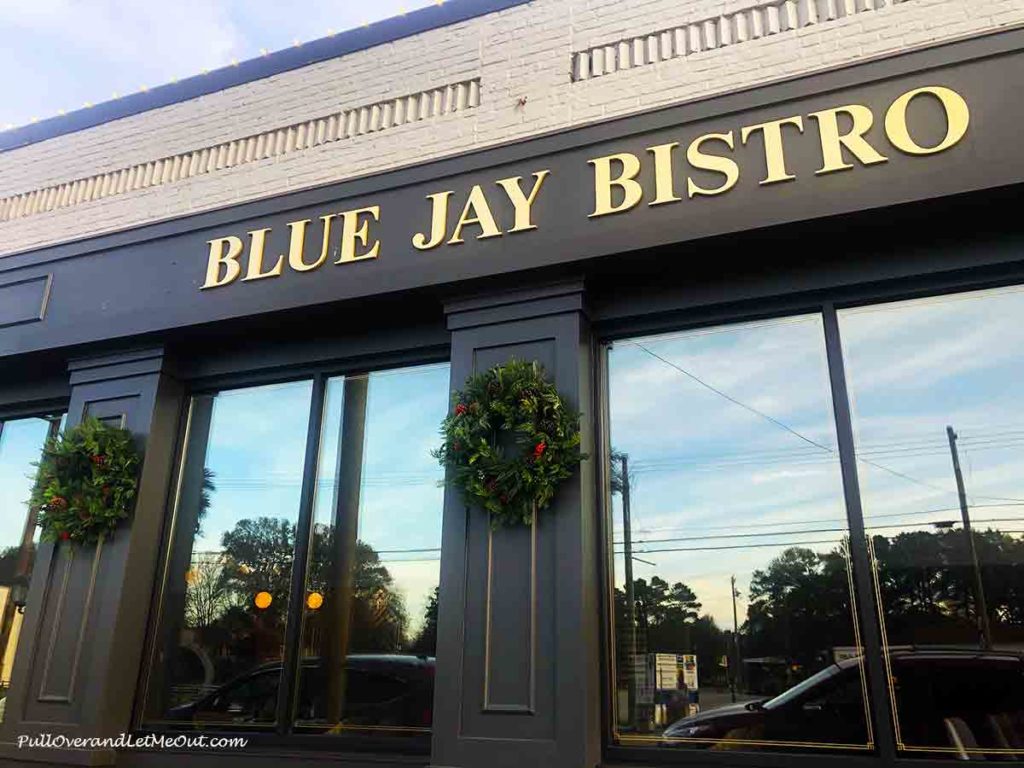 We decided to treat ourselves to a nice dinner before our performance. Littleton has a small but impressive dining scene for a town of its size. There is something for everyone's budget, from fast food to fine dining. I chose the Blue Jay Bistro on Main Street for this special evening of dinner and the theater.
Blue Jay Bistro, led by Executive Chef Ashleigh Fleming, offers a delectable menu of "approachable contemporary fine dining at its best." The comfortable modern decor is inviting while also being stylish and elegant. The menu features appetizing locally and regionally sourced ingredients that reflect North Carolina, the chef's influence, and the robust influences of the greater South.
We begin our dinner with Turnip Fries as an appetizer. Turnips, indeed! They're a most unusual yet creative offering, and they're delicious, especially when paired with a scrumptious dip that makes me forget I'm eating turnips.
The guys order the pork chop with chipotle bbq sauce, buttermilk mac & cheese, pork rind gremolata, and charred broccoli for their main course. I order the short rib, which is smoked and braised and served with bonita puree, Texas red collards, pickled shallots, and brioche toast gremolata. Oh, my goodness! The meat was so tasty and tender! Everything was flavorful and exquisite.
We absolutely loved our dining experience, and while it was a little pricey, everything from the atmosphere to the appetizers, beverages, and friendly service made this a special and memorable dining experience that was well worth the splurge. My only regret is that we didn't save room for dessert.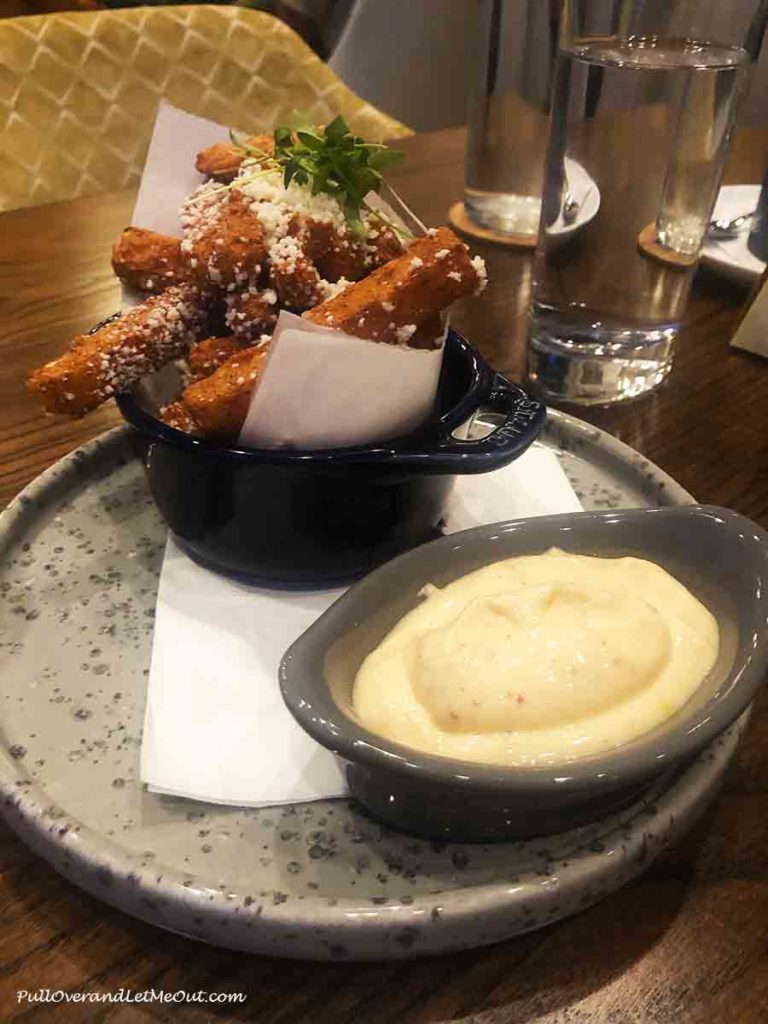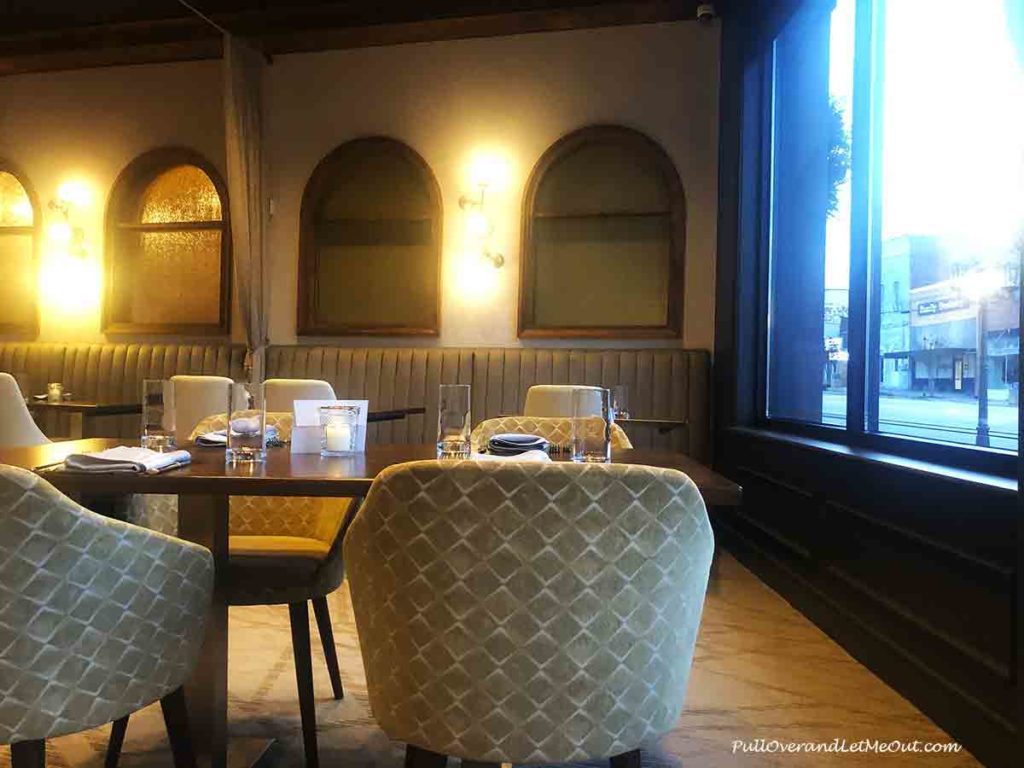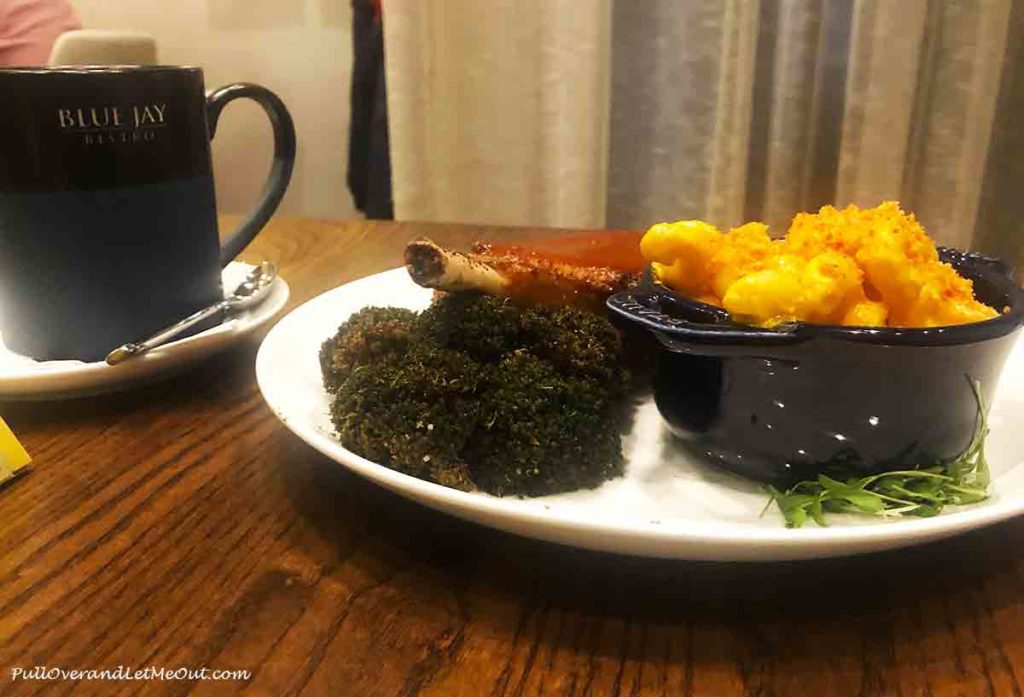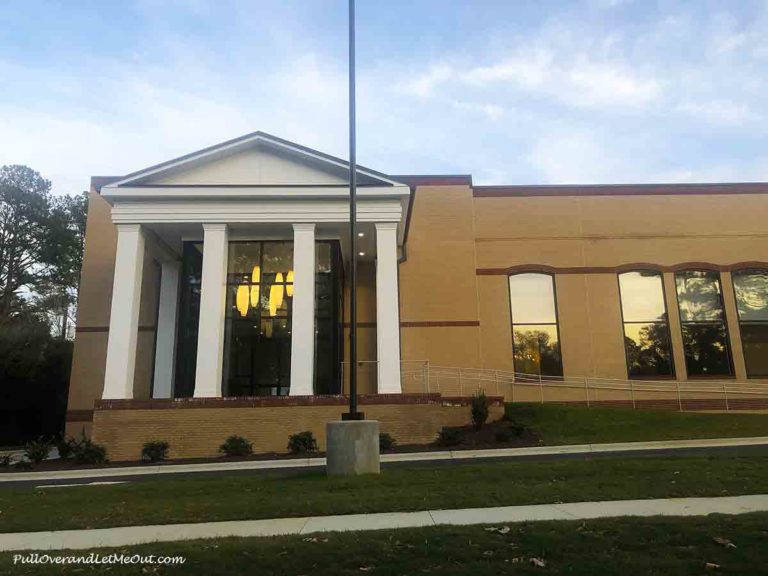 The modern theater history of Littleton began in 1977 when founder Mark E. Taylor and other investors acquired an option on the former Littleton High School building and land at 411 Mosby Avenue. The Lakeland Cultural Arts Center Board of Directors was established in 1978, with its first formal action being to appoint Mark E. Taylor as Executive Director and name the theater after him. For decades, the LCAC has served the community in various forms, providing a variety of stage performances while navigating the ups and downs of a small-town theater and the challenges of staying afloat in good and bad times.
A new stage of the story of the LCAC began in 2018 when John DuVall was hired as Artistic Director, bringing years of theatrical experience from Toledo, Ohio. The building and grounds were then purchased from Lakeland by Deb and Ed Fitts and the Ed Fitts Charitable Foundation in 2019, with plans to renovate the entire property. The gala grand opening on September 9, 2022, marked the culmination of those plans and the celebration of the commencement of LCAC's new chapter.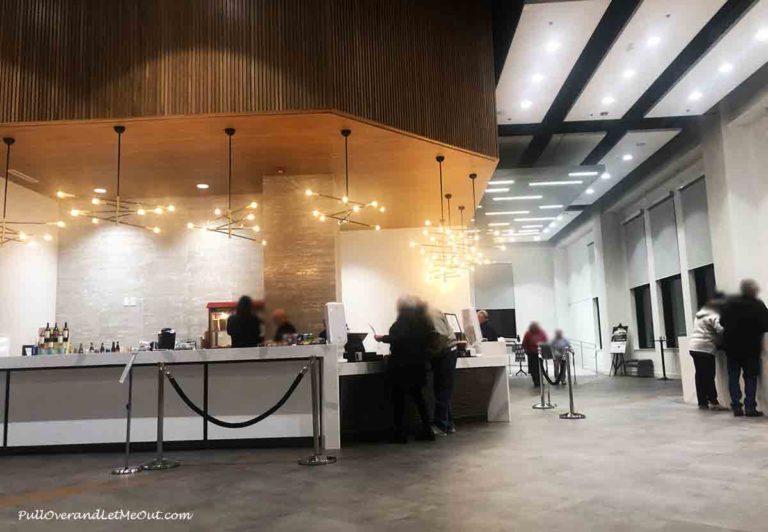 The Lakeland Cultural Arts Center provides an array of outstanding entertainment options, including Main Stage Shows, Actors' Studio Series, Concerts, Special Events, Movies, and more.
For our trio, "the play is the thing!" We were treated to a delightful performance of Neil Simon's popular play, The Odd Couple. The play was brilliant in every way. With its large stage, outstanding set, excellent acoustics, and fantastic acting, this theater event was spectacular. Even my teenage critic admitted he enjoyed it.
Yes, Littleton is an hour and a half drive from Raleigh, which some may consider a long distance to travel to see a play. However, with the convenience of purchasing tickets online and the laid-back atmosphere of Littleton's "theater district," combined with our delightful meal, it's a refreshing change of pace and a one-of-a-kind entertainment option. I'm sure we will return for another performance.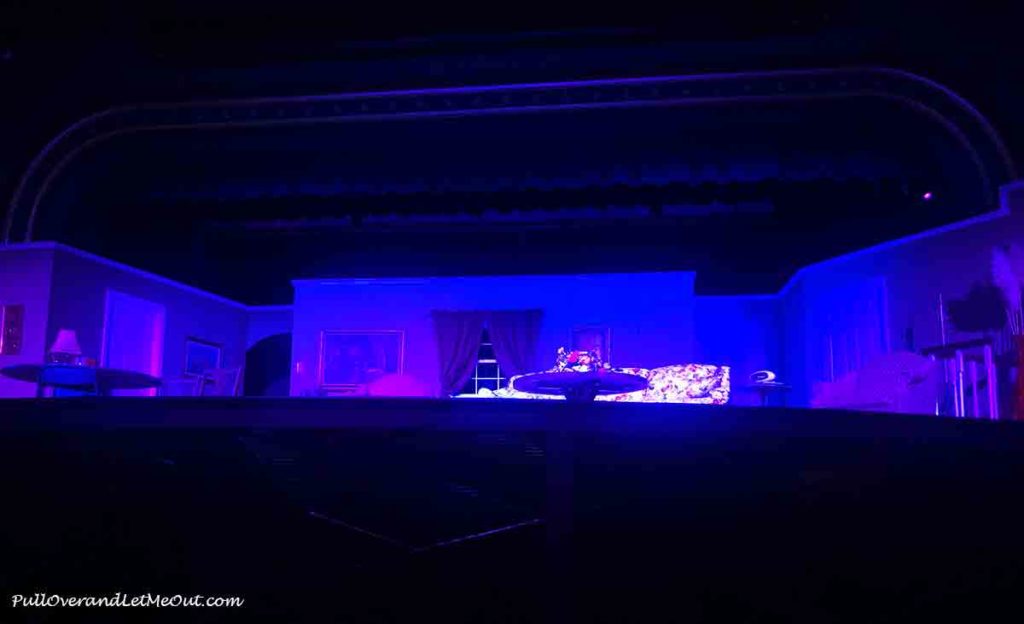 There's more to Littleton than just dinner and the theater! The charming town has been around since the 1870s and is tucked away between Halifax and Warren Counties. The quaint downtown is steeped in history and features a variety of historic buildings, charming boutiques, a wine shop, fine dining, and museums. Main Street is a classic slice of Americana that invites visitors to park and take a stroll through this historic district.
Furthermore, Littleton is known as "The Gateway to Beautiful Lake Gaston." Lake Gaston is a 20,000-acre lake located on the North Carolina/Virginia border between I-85 and I-95. It is bounded by the Kerr and Gaston dams and borders the counties of Mecklenburg and Brunswick in Virginia and Warren, Halifax, and Northhampton in North Carolina. As a result, the area offers a diverse range of outdoor activities, including fishing, boating, hiking, and more.
Littleton makes an excellent weekend or vacation destination. When planning a perfect getaway from everyday life, there are numerous chain hotels, bed and breakfast inns, and vacation rentals nearby to choose from.  And of course, there is entertainment at the LCAC.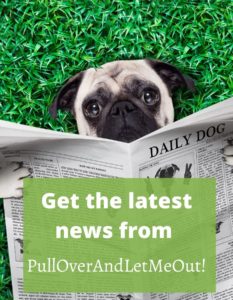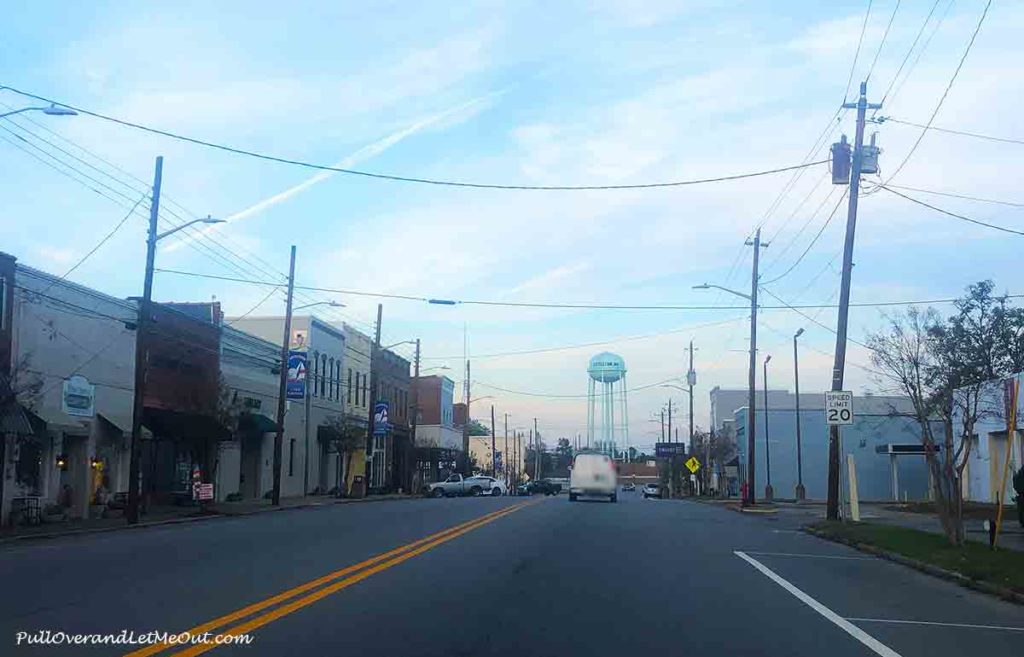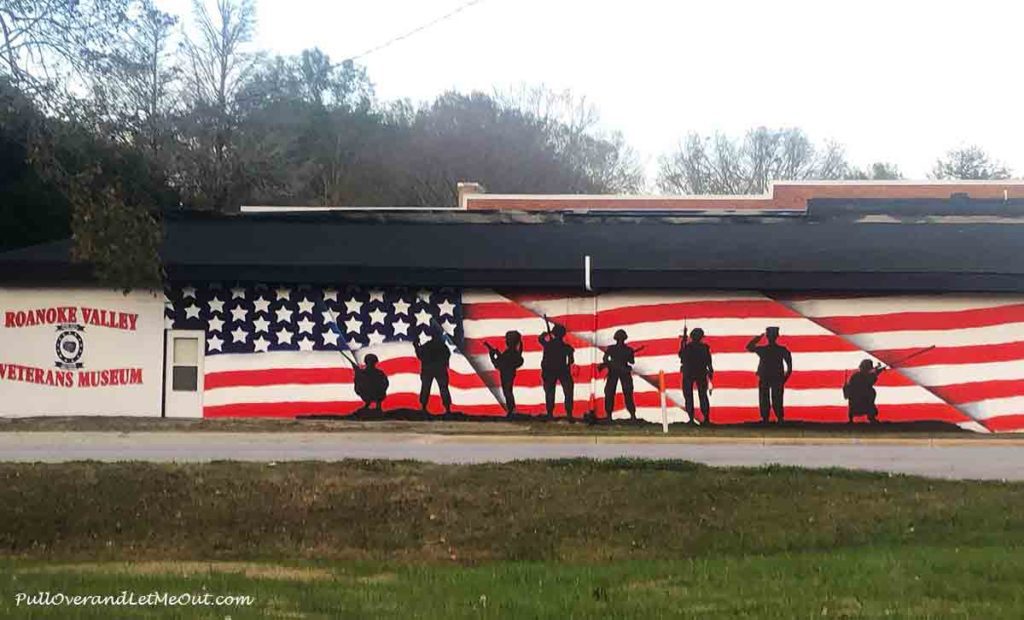 Finding Littleton, North Carolina was a happy coincidence. I went there for a fun night out with my husband and came away a huge fan of this tiny town near the North Carolina/Virginia border. We had superb cuisine in a delightful setting, followed by a spectacular theater production that had us laughing and vowing to return to see another play.
Littleton has me singing the praises of this historic small town. It's the kind of discovery that makes my heart sing and makes me want to tell everyone about it. If you love small-scale theater, bold creative cuisine, and a change of pace, Littleton, North Carolina sets the stage perfectly.
411 Mosby Avenue
Littleton, NC
Hey, Pinners! Pin this for later!
► Plan Your Trip to Littleton, North Carolina Now!
Hey pinners, save this for pinning after your trip
After you get back from your trip, please use these images to post to social media or post your own photos.  Please tag us on your post #pulloverandletmeout
You can also use the social sharing links on the SmartTrip tool.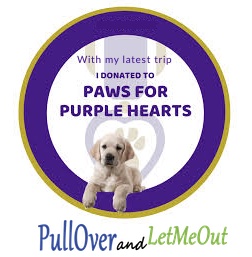 More travel stories you'll love reading!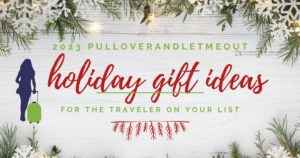 Travel with PullOverandLetMeOut to discover 2023's hottest holiday gift ideas for the traveler on your shopping list.
Read More »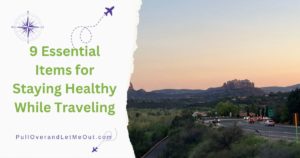 Make a healthy trip a priority. Travel with PullOverandLetMeOut to discover 9 essential items for staying healthy while traveling.
Read More »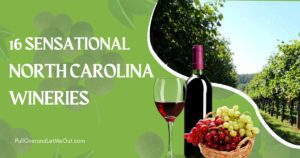 The wine world is taking notice of North Carolina wine. Join PullOverandLetMeOut as we explore 16 incredible wineries in the Tar Heel State that you won't want to miss.
Read More »