The Zebulon B. Vance Birthplace in Weaverville is a historic site nestled in the Reems Creek Valley, just outside of Asheville, North Carolina. The modest tourist attraction transports visitors back to life in the early 1800s in the Blue Ridge Mountains. Zebulon Baird Vance, North Carolina Governor, and United States Senator was born on this property in 1830. The reconstructed 1790s home and historic outbuildings, as well as the visitors center museum, give visitors an insight into Vance's life and career, as well as his early life in the mountains. This delightful destination is an ideal historic location for a quick visit and a glimpse into the rich history of this region of North Carolina.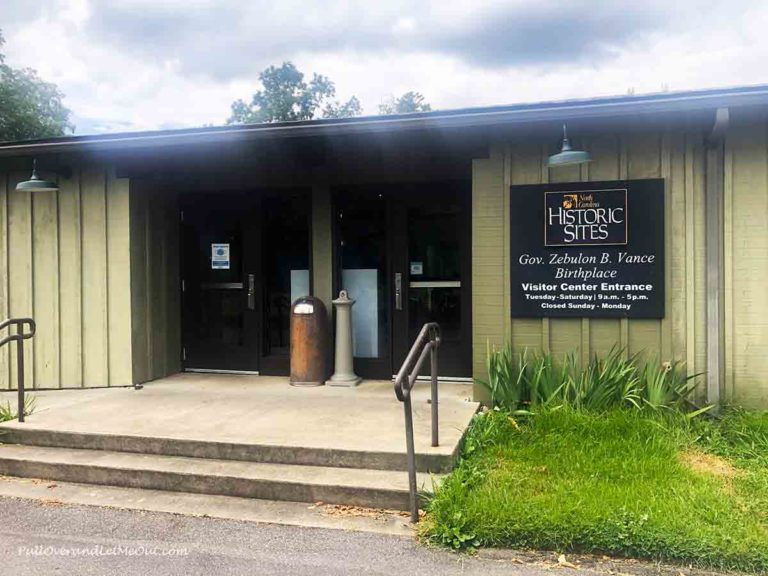 Arriving at the Zebulon B. Vance Birthplace
If you're traveling on I-40 or I-26 near Asheville, you can easily get to the Zebulon B. Vance Birthplace in Weaverville, North Carolina. Follow the signs and you'll arrive at this tranquil spot in the Reem Creek Valley. We drove from where we were staying in the mountains and took a more circuitous route through the hills for our visit. It was a scenic ride along a winding road, and despite some white-knuckle moments, it was worth it to see such gorgeous mountain scenery leading to this beautiful spot.
Disclosure:
Many of the links you see on this site and within our trip planning tool are affiliate links. If you click through and make a purchase, I'll get a small commission and it won't cost you any extra. On selected stories, for those hotel and car bookings made using our TravelingToGive™ tool we contribute 2.5% of gross hotel and car sales to Paws for Purple Hearts. So, thanks in advance for helping me keep bringing you the content you enjoy and, at the same time, giving back to those who so bravely serve our country! #everytripmatters
The Visitors Center at the Zebulon B. Vance Birthplace is fantastic. Understated on the outside; once inside, we were blown away at the caliber of exhibits and the information about the life and times of Vance and his ancestors. 
The displays illustrate how Zebulon B. Vance's early Appalachian life influenced his political career. The exhibits lead visitors down a timeline, with each one highlighting and explaining an important aspect of his life, his family's time in the area, and the life and culture of the region.
Starting in the Visitors Center is highly recommended. While the entire tour is self-guided, it's here guests will gain helpful insights that will make the rest of the tour make more sense. There is also a gift shop with local items, books, and historic gifts, as well as a classroom and meeting space. I could have spent hours reading all the fascinating facts and discovering the numerous artifacts.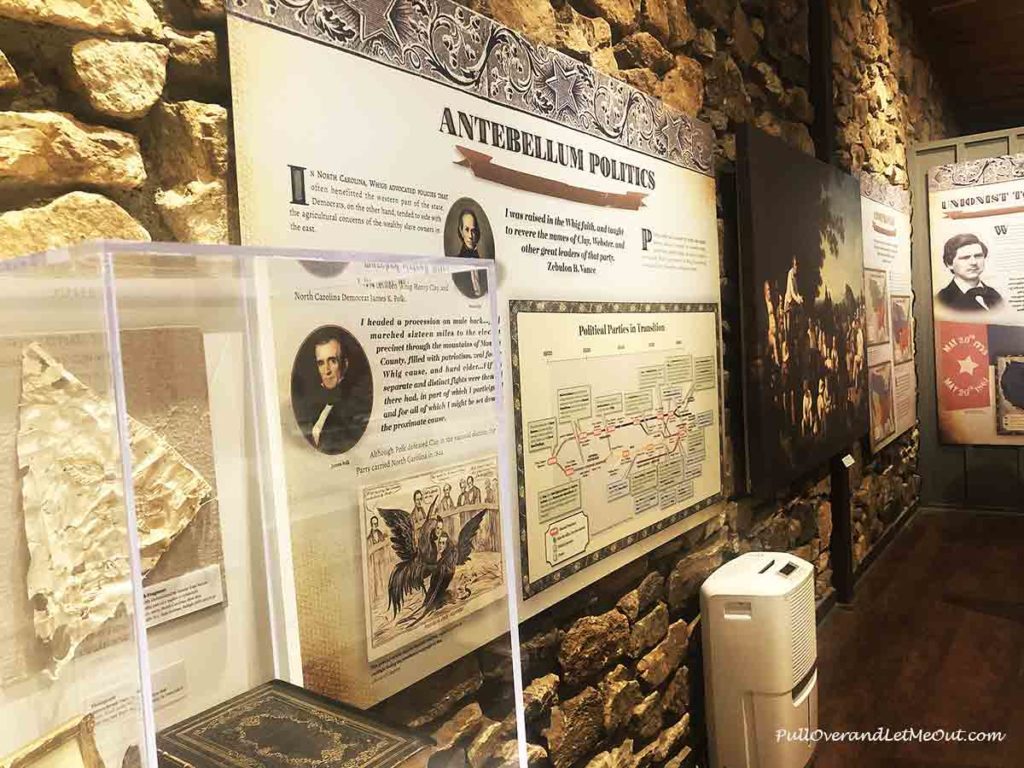 Exploring the trails, monuments, and outdoor exhibits
The site is entirely self-guided which is excellent for exploring and learning at your own pace. However, should you wish to get an in-depth tour, each day, staff permitting, a 45-minute guided tour is available at 11 am. If that doesn't work for your schedule, an audio tour is also accessible using a QR code available onsite. Visitors can also print a PDF map from their website with a bit of advance planning.
The reconstructed house is built around the original brick fireplace and chimney and is an excellent replica of what would have stood here in the late 1790s. View the kitchen and family quarters inside to gain insight into life in the Blue Ridge. There is also an original slave house from the 1790s, as well as a 19th-century loom house, tool shed, spring house, smokehouse, and corn crib. It is worthwhile and educational to spend time exploring these buildings.
Likewise, the grounds of the Vance Birthplace are as appealing as the buildings themselves. I highly recommend taking a stroll around the property to soak in the mountain scenery and tranquility of this enticing location.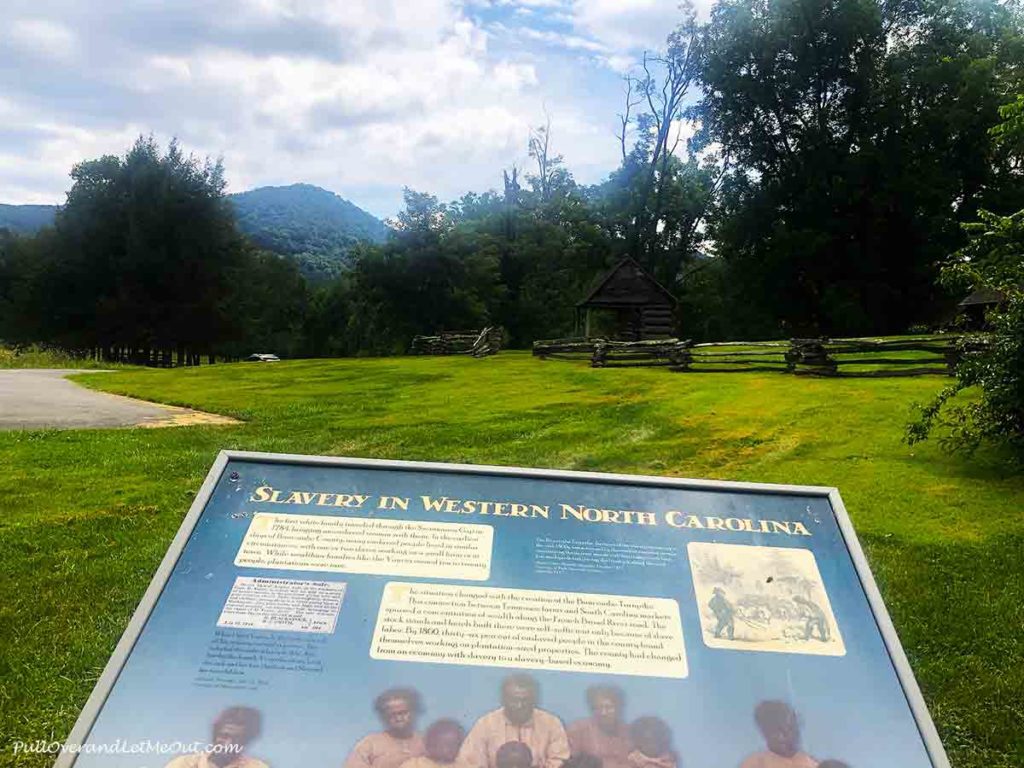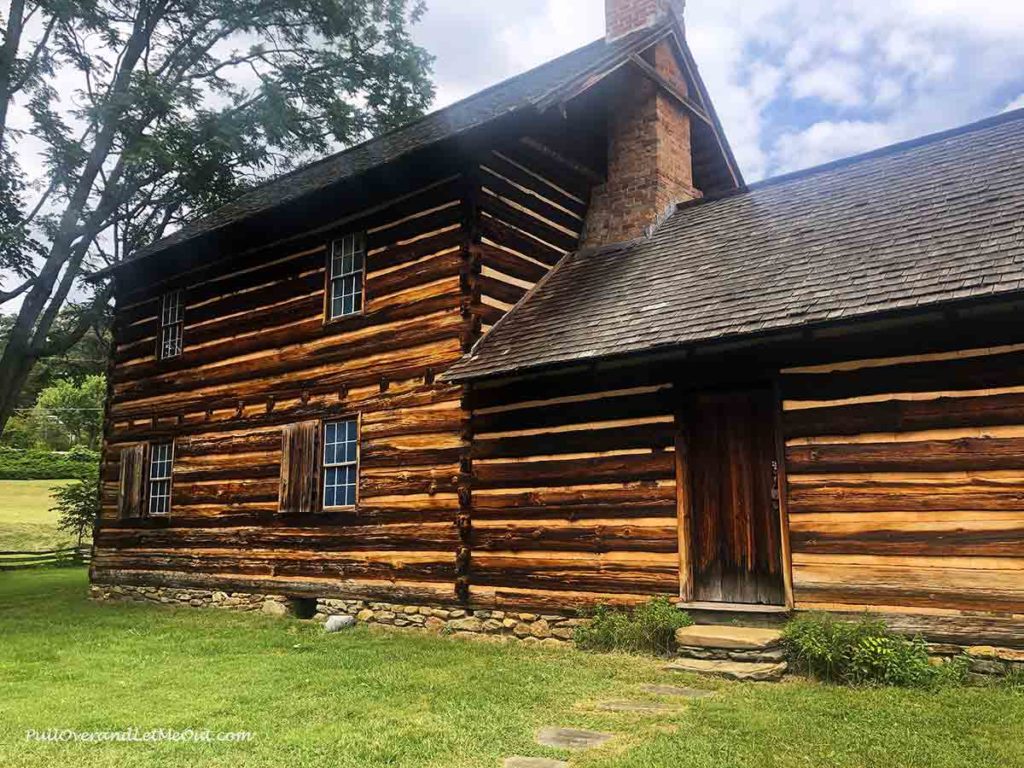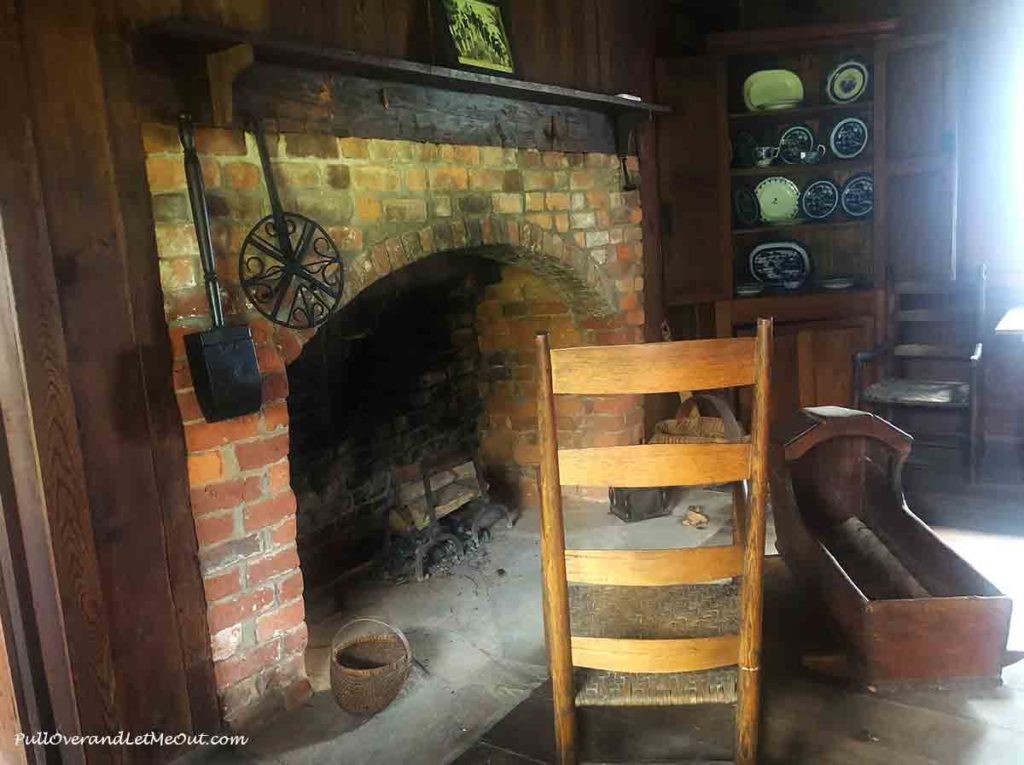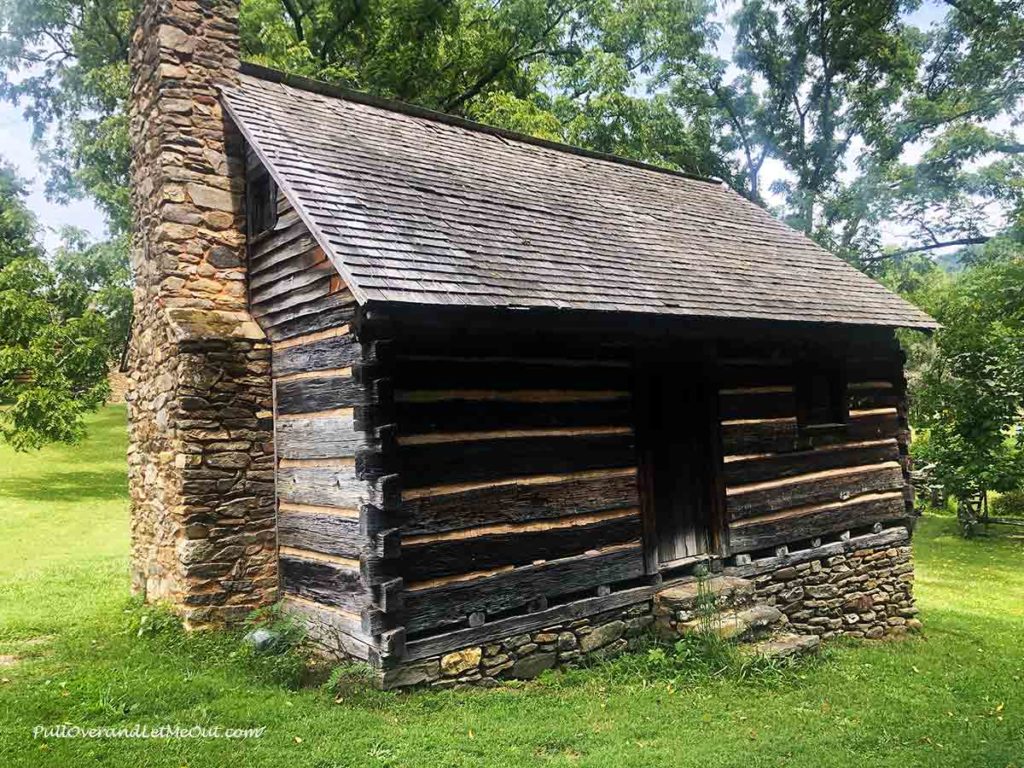 There is a lot to like about this low-key tourist attraction. For history buffs, this is a place to spend time reading, exploring, and learning about a man who played a significant role in North Carolina's history. I especially like how the museum takes you through a timeline of his life while also tackling difficult topics like slavery and Native American treatment in a thought-provoking way.
In addition to the self-guided tour, and the audio tour I enjoyed the fact that the Zebulon B. Vance Birthplace can be discovered at one's own pace. It's fine if you don't have a lot of time. This is an excellent "short visit" destination that can be extended if time allows.
Furthermore, it is off-the-beaten-path, which makes the experience more personal and unhurried because visitors aren't rushed or vying for a position to see exhibits.
However, if I were to select one outstanding aspect of this historic location, it would be the breathtaking scenery. This spot in the Reem Creek Valley is gorgeous with stunning views, and bucolic scenery, and there is even an accessible picnic shelter where guests can bring their lunch and surround themselves with the beauty of the mountains.
All of these elements combine to make this a great pullover and let me out-find. This may not be for everyone, but it's a wonderful piece of North Carolina history that's well-preserved and presented in a visitor-friendly way that's pleasing, enjoyable, and relaxing.
Zebulon B. Vance Birthplace
911 Reems Creek Road
Weaverville, NC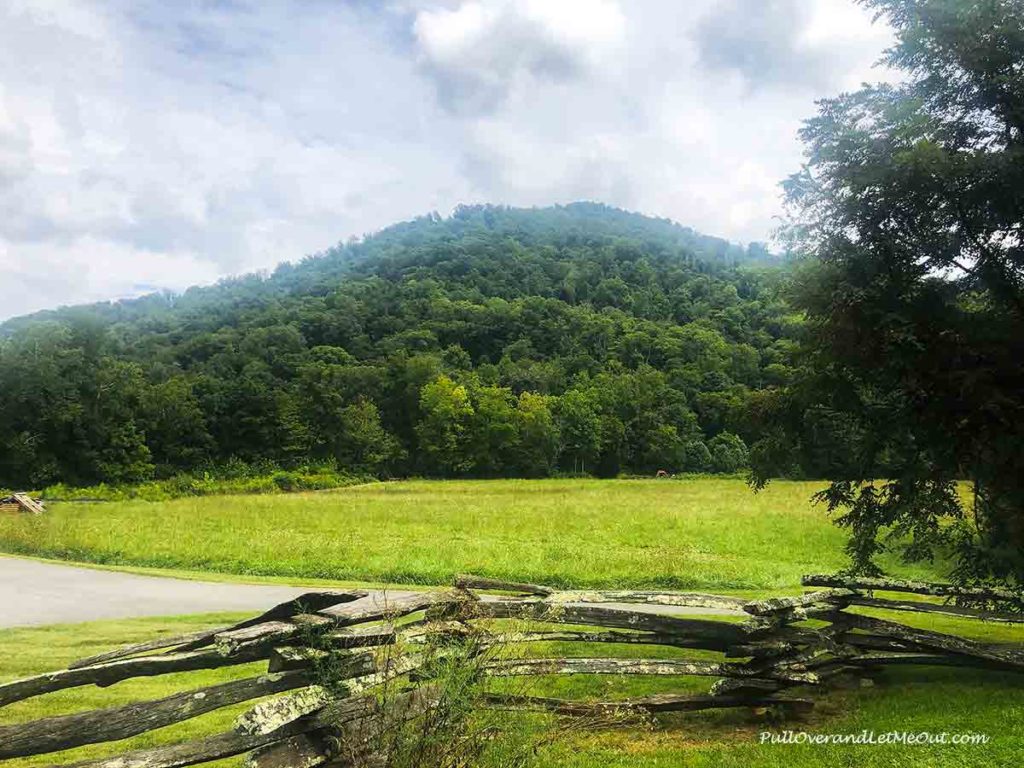 Hey, Pinners! Pin this for later!
► Plan Your Trip to Weaverville, North Carolina Now!
Hey pinners, save this for pinning after your trip
After you get back from your trip, please use these images to post to social media or post your own photos.  Please tag us on your post #pulloverandletmeout
You can also use the social sharing links on the SmartTrip tool.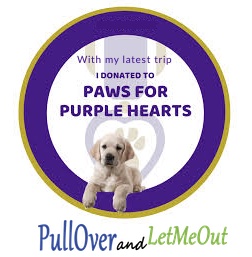 More travel stories you'll love reading!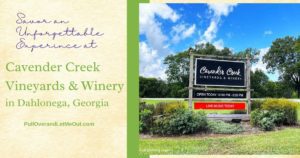 Cavender Creek Vineyards & Winery is a thriving and welcoming wine destination perfect for wine enthusiasts and anyone seeking a scenic escape from the daily grind. Travel there with PullOverandLetMeOut to discover this charming winery in the Appalachian foothills.
Read More »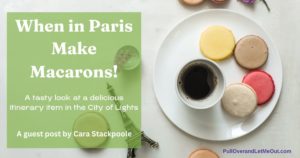 Guest blogger Cara Stackpoole shares a delectable itinerary item in the City of Lights. Discover why making macarons is a memorable experience.
Read More »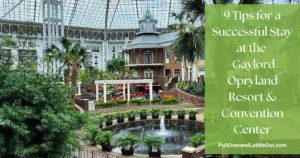 The Gaylord Opryland Resort & Convention Center in Nashville is a well-known attraction in the city. PullOverandLetMeOut looks at some smart hints for making the most of a stay at the famous hotel.
Read More »