There's one event that keeps me returning to Busch Gardens Williamsburg year after year. Each fall, the popular amusement park located in Williamsburg, Virginia puts on its autumnal attire and on weekends at sunset, transforms into a frightening festival – Busch Gardens Howl-O-Scream. Here's what you need to know to plan your trip to Howl-O-Scream.
Virginia's Favorite Halloween Attraction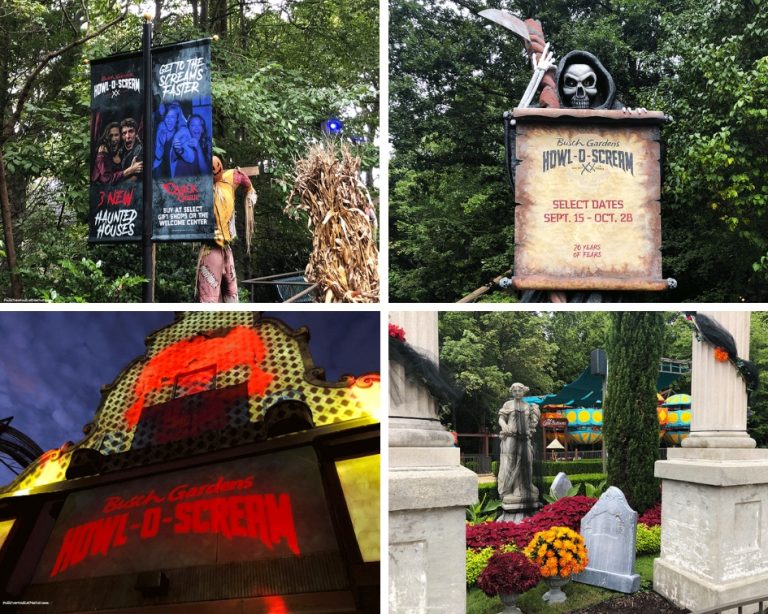 Disclosure:
Many of the links you see on this site and within our trip planning tool are affiliate links. If you click through and make a purchase, I'll get a small commission and it won't cost you any extra. On selected stories, for those hotel and car bookings made using our TravelingToGive™ tool we contribute 2.5% of gross hotel and car sales to Paws for Purple Hearts. So, thanks in advance for helping me keep bringing you the content you enjoy and, at the same time, giving back to those who so bravely serve our country! #everytripmatters
Busch Gardens Williamsburg is open on weekends during the fall. Each evening at 5:45, the park turns into Virginia's favorite Halloween attraction. Howl-O-Scream converts the friendly amusement park into a fright fest with an array of creepy characters, imposing haunted houses, and chilling scare zones. If you love Halloween and thrill rides, Busch Gardens Howl-O-Scream is for you.
Busch Gardens Williamsburg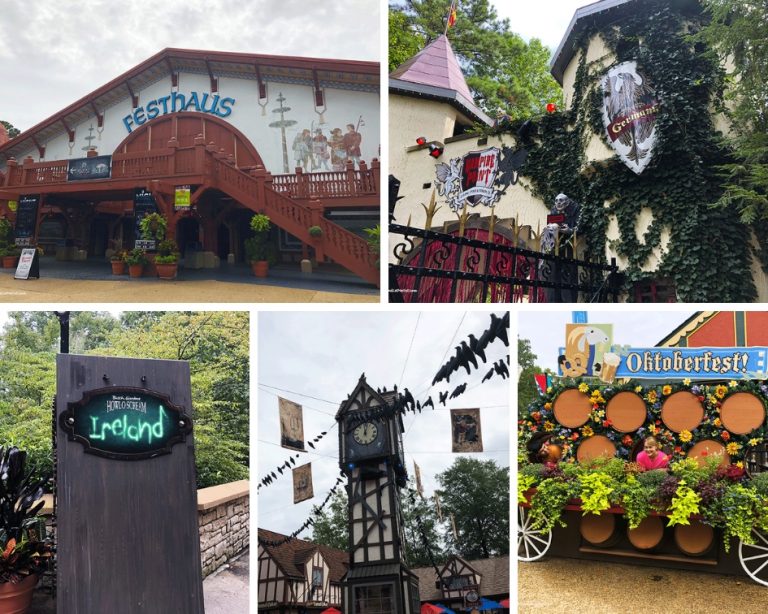 Busch Gardens first and foremost is a preeminent theme park. Nestled among the trees mere miles away from Colonial Williamsburg, Busch Gardens is designed to resemble Old Europe. The park is divided into countries and within those countries are rides, shops, amusements, and shows keeping with the country's theme.
Procure a park map at the entry and navigate your way through Old Europe and enjoy rides such as Scotland's LochNess Monster, Ireland's Battle for Eire, or Italy's Apollo's Chariot.
Busch Gardens has some of the most amazing coasters and rides in the country. Additionally, they're always innovating and adding new attractions.
Coasters such as Verbolten and Tempesto provide breathtaking thrills. The Griffon adds a moment of suspense as riders dangle high above the park before plunging 205-feet at rapid speed.
My all-time favorite, the classic double loop coaster, LochNess Monster, winds through the trees and into a dark tunnel where Nessie is heard roaring, before returning us to the station.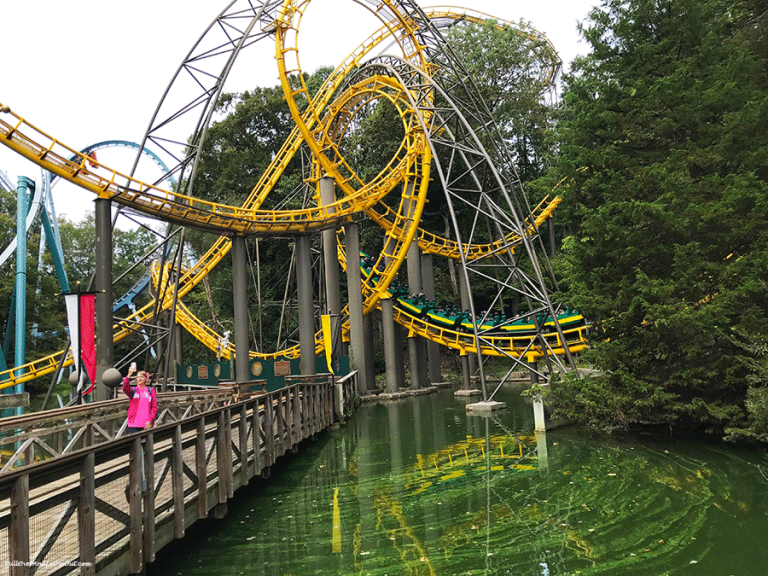 UPDATE 2019!  
Since this post was first published, they've added a new ride. Check it out! 
Each year, Busch Gardens Howl-O-Scream features some fiendishly entertaining shows. After hours of walking the park, a trip to the theater is just the ticket for an engaging respite. This year's shows are Fiends, Monster Stomp On Ripper Row, and Night Beats: Revamped. Each one is filled with singing, dancing, and howling good laughs.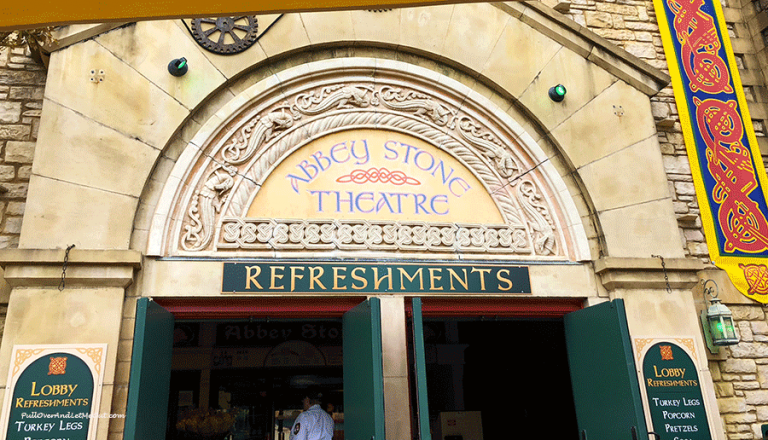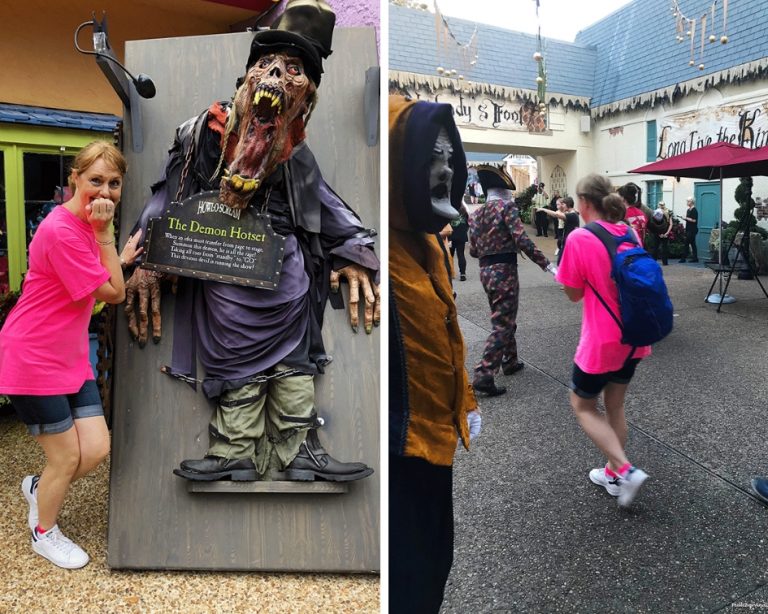 Like my sneakers? Get the link here!

The Howl-O-Scream fun intensifies when the sun goes down. 5:45 pm is the witching hour when the fog cascades down the streets and ghoulish characters come to life.
Prepare to be frightened when creatures appear in six scare zones certain to startle and spook even the bravest park-goers. Axe Alley, Sideshow Square, Vampire Point, Ripper Row, Fools Court, and Garden of Souls come to life providing startles and shrieks.
Adding to the horror is the haunted houses. Grab hold of your sweetie or friend and maneuver through indoor and outdoor mazes that will terrify as you immerse yourself in the most unique haunted experiences to be found. Queue up to encounter Demented Dimensions, Frost Bite, Vault, Dystopia, Lumberhack, and Cisco Sinistro. Or, try my favorite, Cornered, a ghastly corn maze unlike any other.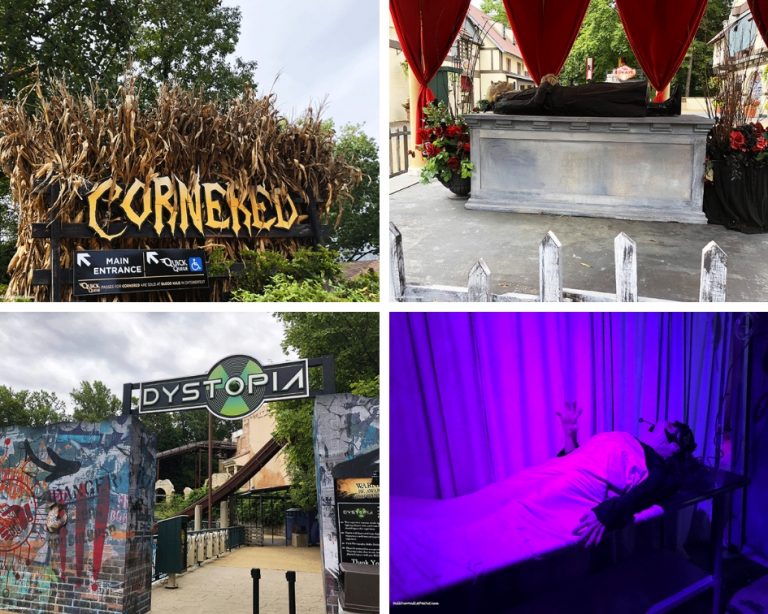 Howl-O-Scream Experiences
Looking for even more thrills?
There are two add-on experiences you can purchase. Jack's Nightmare Room welcomes back Jack, a Busch Gardens Howl-O-Scream favorite, in a terrorizing escape room.
Or, check into the Case of The Haunted Hotel filled with riddles and tricks to test your problem-solving skills.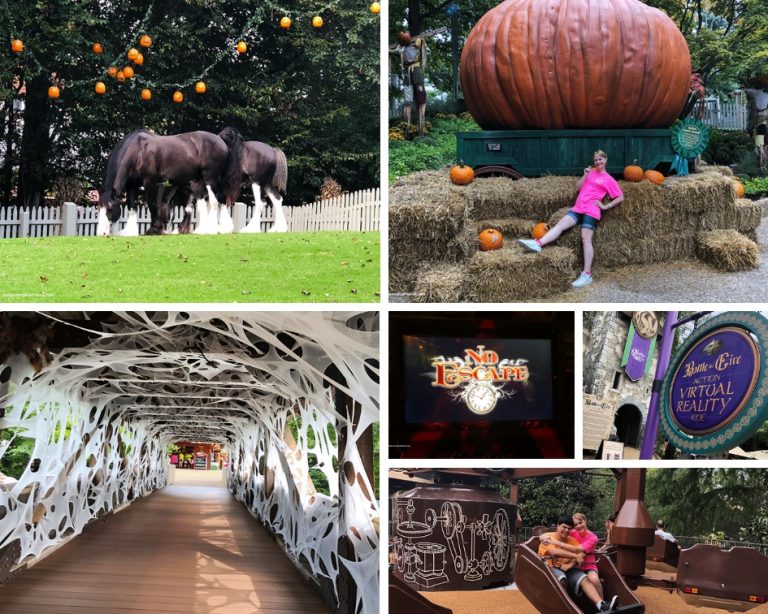 Tips For Your Howl-O-Scream Visit
Howl-O-Scream is included with admission to the park. The park is open on select weekends during the fall.
If possible, plan your visit for a Friday during Howl-O-Scream. I try doing this because the park opens at noon and typically doesn't get crowded until later in the evening. It's the perfect time for enjoying the rides without the long wait.
To avoid waiting in long lines, Busch Gardens offers Howl-O-Scream Quick Queue which comes at multiple prices, can be purchased online, and gives single day priority access to rides and thrills.
On the practical side, it goes without saying, comfortable shoes are a must. Closed toed is the best choice for enjoying rides and for walking.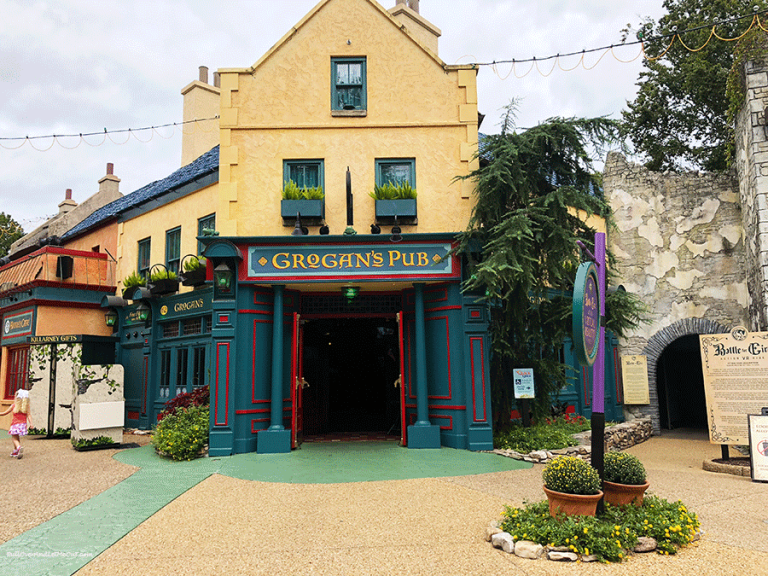 If there are young goblins in your party, keep in mind the kid's attractions close at 5 pm. In addition to the over 40-kid-friendly rides and attractions, on select dates in October, little ones can enjoy the family-friendly not-so-scary Count's Spooktacular. Moreover, Busch Gardens makes life easier for parents by offering stroller rentals, changing tables, nursing rooms, and plenty of kid-friendly menu items.
Getting There And Where To Stay
If you're driving to Busch Gardens Williamsburg, take I-95 to I-64 East. It's about a forty-five-minute trip from Richmond International Airport and close to Colonial Williamsburg, Jamestown, and Yorktown. You may want to incorporate one or all of these historic locations in your itinerary when traveling to Busch Gardens.
Williamsburg, Virginia boasts a variety of lodging choices from luxury hotels, Airbnb, Vacation Rentals by Owner, and camping. We stayed at the Comfort Inn & Suites on Bypass Road located twelve-minutes from the park. The room was clean, spacious, reasonably priced, and breakfast was included – perfect for our traveling trio.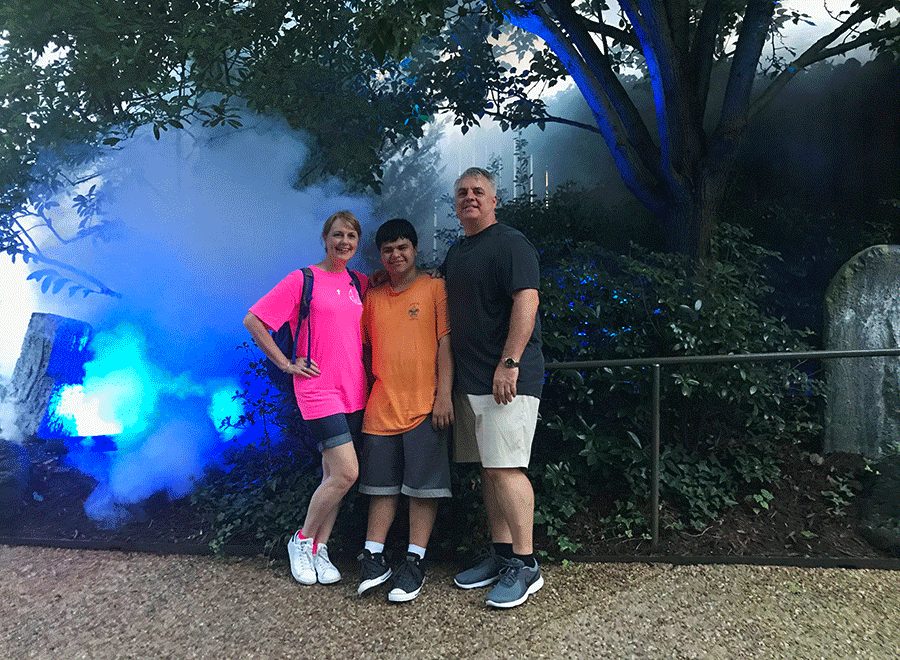 Busch Gardens Howl-O-Scream is celebrating twenty-years of hauntingly fiendish fun. Cooler temps and autumn colors beautifying the scenic theme park make visiting Busch Gardens this time of year sublime. There's a festive vibe that keeps me coming back for a spirited good time. I'm already thinking of next year's visit.
Busch Gardens Williamsburg, Virginia
757-229-4386
www.buschgardens.com/williamsburg
Although my visit to Busch Gardens Howl-O-Scream was hosted, all opinions are honest and my own.