Before you take off for that long-awaited and much-deserved beach trip, you'll want to make sure you've got what you need to guarantee a carefree summer escape. Our flaming-hot list of the top 15 beach bag essentials will help make certain your beach vacation is a splashing success.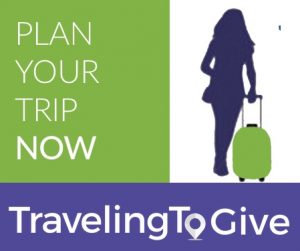 Disclosure:
Many of the links you see on this site and within our trip planning tool are affiliate links. If you click through and make a purchase, I'll get a small commission and it won't cost you any extra. On selected stories, for those hotel and car bookings made using our TravelingToGive™ tool we contribute 2.5% of gross hotel and car sales to Paws for Purple Hearts. So, thanks in advance for helping me keep bringing you the content you enjoy and, at the same time, giving back to those who so bravely serve our country! #everytripmatters
Durable Waterproof Beach Bag
The primary beach bag essential is the bag itself. A high-quality waterproof bag will serve you well at the lake or the ocean for years to come so it's worth making this an investment piece.
Whether it's an open mouth or zipper closure, if it's insulated or ventilated, quality and durability are the most important features to look for in a beach bag. Once you've found the right bag,  toss everything you need for the day into it and hit the sand. 
No trip to the beach should ever be ruined by bad sunburn. Today, there's a wide range of products to choose from, but whatever you do, bring it along and apply it frequently. The only lobsters on the beach should be actual lobsters.
Don't squint! Pack a slick pair of sunglasses and keep the sun out of your eyes while you look cool behind those shades. You may even want to purchase a pair to keep in your beach bag so you never arrive without them.
Protect your head with a great sun hat. From a standard ball cap to a Panama hat, to a safari hat with a chin strap, you'll be glad you have this handy. You'll be in-style sporting it too!
Gone are the days of not knowing where to put your drink down at the beach. There are so many cool ways of keeping your drinks handy and sand-free.  These lightweight cup holders are made specifically for the beach and they fit easily into your bag.
No trip to the beach is complete without beach music. Bring along your personal playlist and these great directional headphones so you can enjoy your music and the surf. I recently came across these Allegro headphones, and while I'm not affiliated with the company, I think their headphones are awesome.
Be good to your lips. Treat yourself to a soothing lip balm with SPF protection. The skin on your lips is just like the skin on the rest of your face so protect them and remember to take along your lip balm. 
Keep the power flowing to your electronics while you're at the beach with a compact and convenient charger. These are excellent for travel of all kinds but especially for a day at the beach.
Don't just sit there, get up and have some fun. Find a portable lightweight game to carry along with you and let the amusement begin!
This is so neat. It's a tiny table that folds up small and fits into its own nylon tote bag that will easily slip into your beach bag. It's the perfect size for dining at the beach or using it as a lap desk. It's low to the ground which makes it more stable than other tables and is extremely versatile. 
Every trip to the beach should include a great beach read. Pop a paperback or e-reader into your bag and you're all set for an epic beach adventure, romance, or fantasy. Naturally, I have a personal favorite – The House with The Georgian Door. But I'm biased. 🙂 
Hey, Pinners! Pin This For Later!
More stories you'll love reading!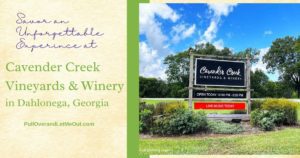 Cavender Creek Vineyards & Winery is a thriving and welcoming wine destination perfect for wine enthusiasts and anyone seeking a scenic escape from the daily grind. Travel there with PullOverandLetMeOut to discover this charming winery in the Appalachian foothills.
Read More »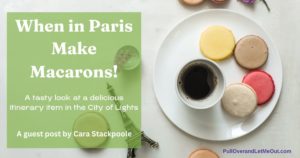 Guest blogger Cara Stackpoole shares a delectable itinerary item in the City of Lights. Discover why making macarons is a memorable experience.
Read More »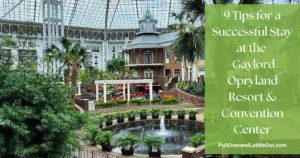 The Gaylord Opryland Resort & Convention Center in Nashville is a well-known attraction in the city. PullOverandLetMeOut looks at some smart hints for making the most of a stay at the famous hotel.
Read More »