When I first heard the name of the event being held at Early Mountain Vineyards, I had a hard time wrapping my head around the concept.
Fried chicken with bubbles?
I'd never really thought of bubbly with much other than New Year's Eve and mimosas. Nonetheless, I was intrigued at the thought of pairing sparkling wine with something so traditionally Southern – this would be interesting.
For the record, like many, I used to think any fizzy wine was champagne.  However, I now know to earn the name "Champagne" wine must be from the region of Champagne in France. All others are simply sparkling white wines. Regardless of semantics,  I was looking forward to this foray into pairing sparkling wine with comfort food.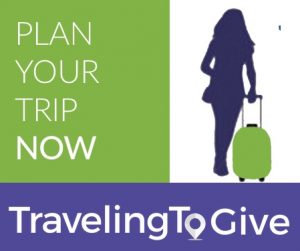 Disclosure:
Many of the links you see on this site and within our trip planning tool are affiliate links. If you click through and make a purchase, I'll get a small commission and it won't cost you any extra. On selected stories, for those hotel and car bookings made using our TravelingToGive™ tool we contribute 2.5% of gross hotel and car sales to Paws for Purple Hearts. So, thanks in advance for helping me keep bringing you the content you enjoy and, at the same time, giving back to those who so bravely serve our country! #everytripmatters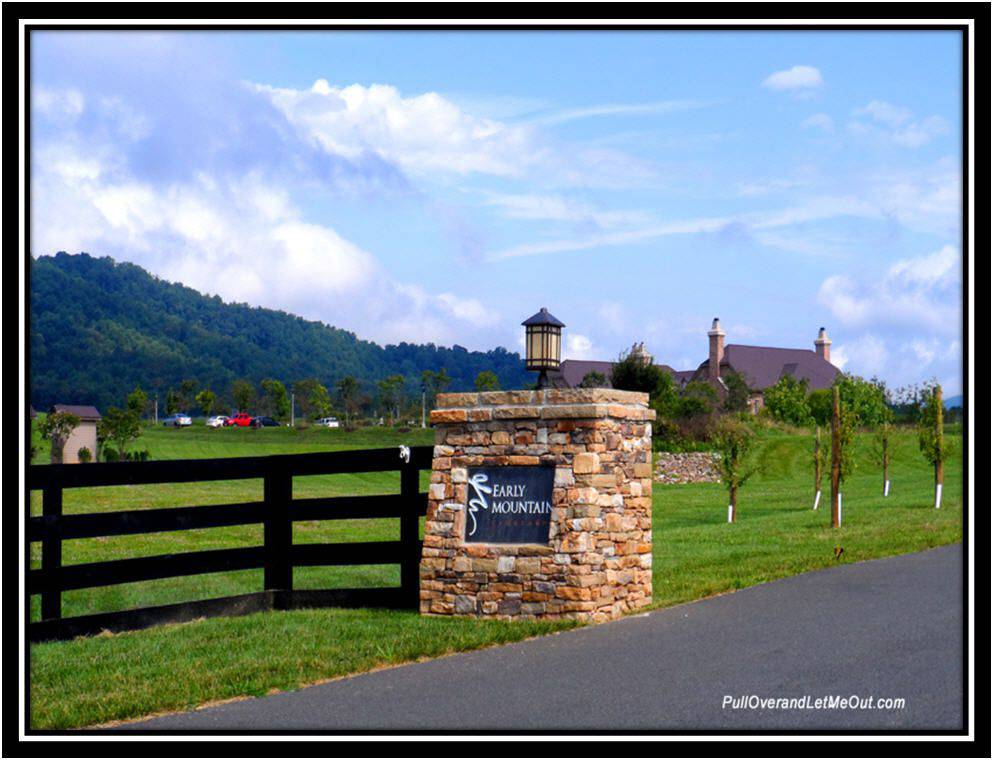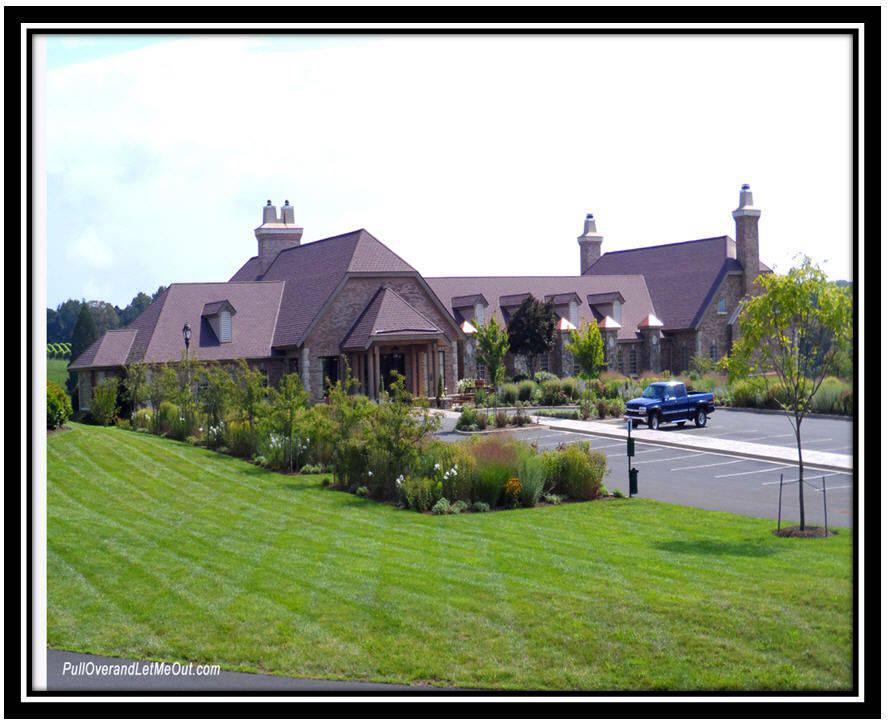 Upon arriving at Early Mountain Vineyards in Madison, Virginia about 30 miles from Charlottesville I'm instantly awed by the breath-taking beauty of this winery at the foothills of the Blue Ridge Mountains. Lush, verdant grounds filled with rows and rows of grapevines surround the magnificent winery.  The sprawling building and elegant outdoor area at Early Mountain are reminiscent of large wineries found in Northern California – this is no small operation.
Early Mountain Vineyards Tasting Room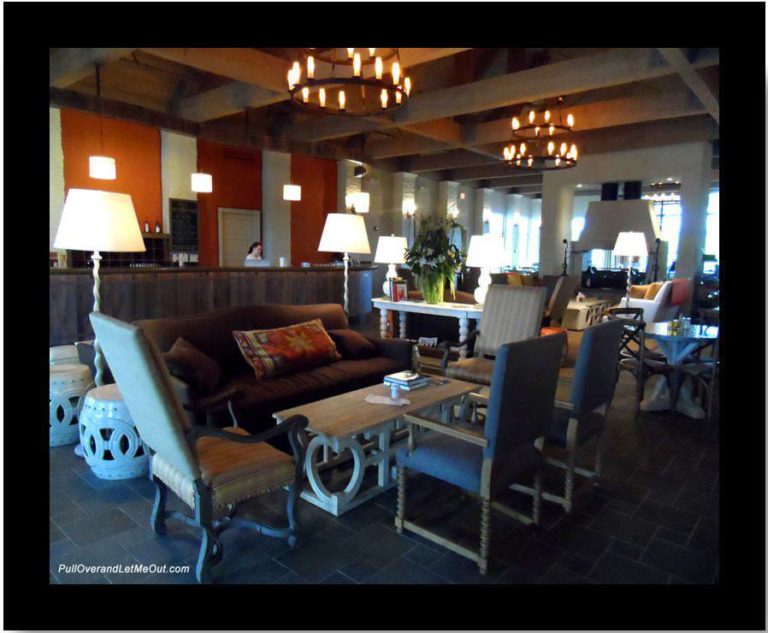 Once inside the attention to detail is what stands out.  The décor is impeccable – warm colors, a cozy fireplace, and ample comfortable seating makes visitors instantly feel at home. Despite its size, the grand tasting room is inviting and not at all pretentious. The perfect balance has been struck – ambiance, luxury, and fine wine in a friendly locale.
Friendly is the keyword. The staff is refreshingly eager to greet and assist visitors making guests feel appreciated.
I make my way to the event room where I'm enthusiastically greeted by Allison Conway, Marketing Ambassador. She welcomes me and my guest and invites us to help ourselves to the delicious buffet spread featuring tasty fried chicken, collard greens, coleslaw, biscuits with sorghum butter, and homemade pies for dessert.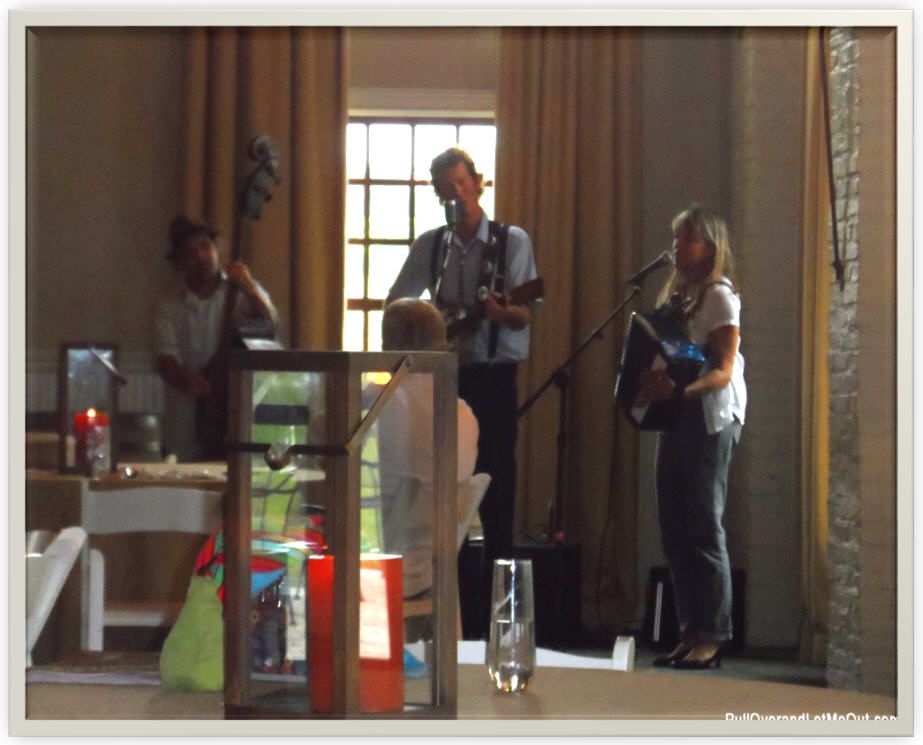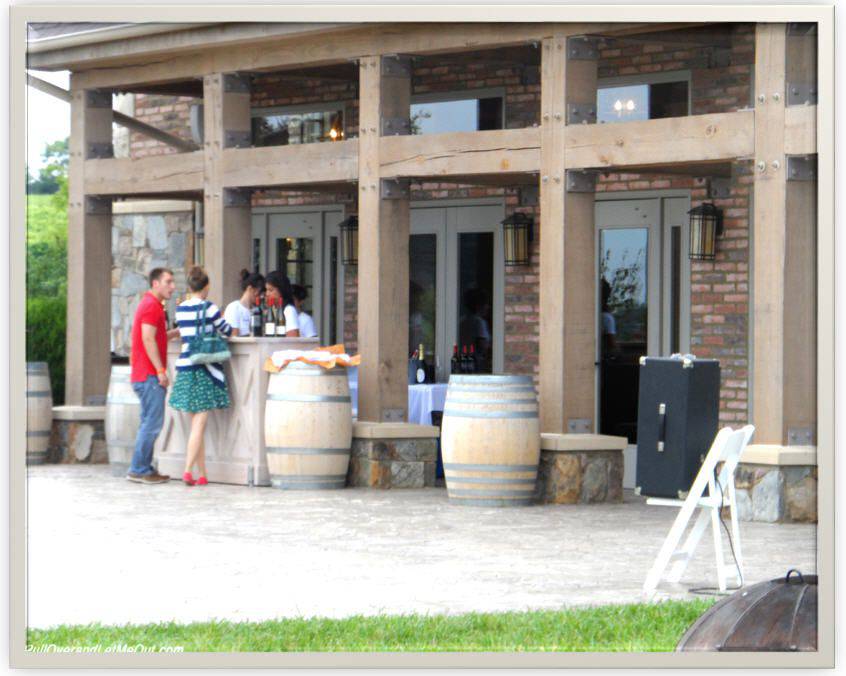 The Fried Chicken and Bubbles event is a wonderful blend of good food, music, and atmosphere. Outside guests play corn hole and bocce ball on the lawn. Inside a musical trio entertains as diners enjoy eating and sipping.
Mid-meal we're joined by Sommelier, Michelle Gueydan. A native of Louisiana, Michelle comes to Early Mountain after having served as a sommelier for celebrity chef John Besh in New Orleans. Her vivacious outgoing nature combined with her vast knowledge of wine makes our experience educational as well as entertaining.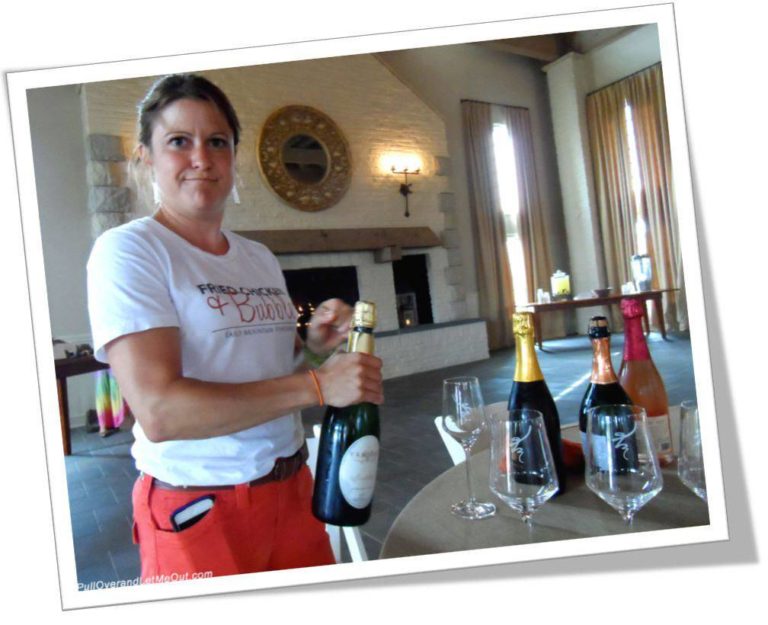 Gueydan imparts the details of four different sparkling white wines as she pours a flight for us to sample. Gueydan is extremely knowledgeable and passionately promotes Virginia wines. Despite her help, I struggle to choose a favorite of the four.
They're all good.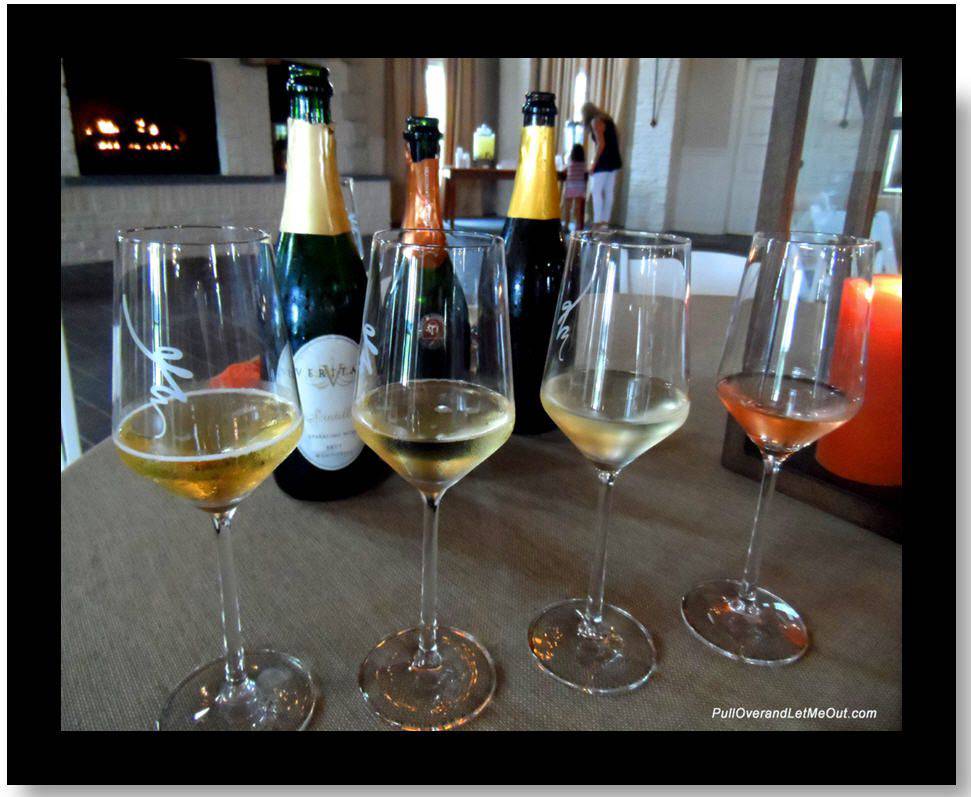 After our wine sampling and meal, we're treated to a tour of the winery. Owned by former AOL Executive Jean Case and her husband Steve, Early Mountain Vineyards opened in 2012 and is a state-of-the-art facility featuring the finest regional wines. Case's goal is to showcase Virginia and its wines – she fervently believes Virginia has the potential to be one of the world's great wine regions.
Touring the barrel room, seeing the latest technology in wine production and of course the vineyards, it's easy to understand the success the winery is enjoying as well as envision a bright future for Early Mountain. Part of the expanding Monticello Wine Trail, the winery aspires not only to create and sell fine wines but also aims to be an ambassador for Virginia wines. With the goal of promoting this burgeoning wine region to the world, the team at Early Mountain embraces a philosophy based upon  4 P's; People, Passion, Portfolio, and Purpose.
After spending a few hours at this winery nestled at the foothills of the Blue Ridge Mountains on land once owned by Revolutionary War Veteran Lt. Joseph Early, it's apparent how Early Mountain distinguishes itself from others. Camaraderie and a sense of commitment to a common purpose permeate at Early Mountain and are accentuated by finely crafted wine united with a friendly team passionate about what they do.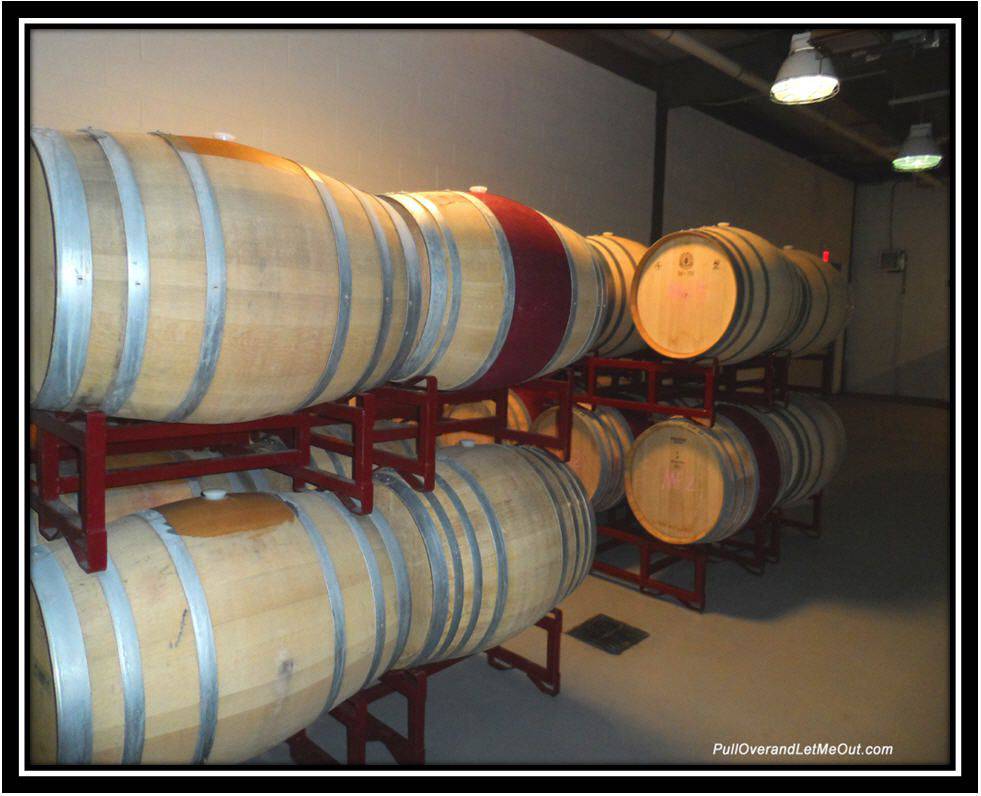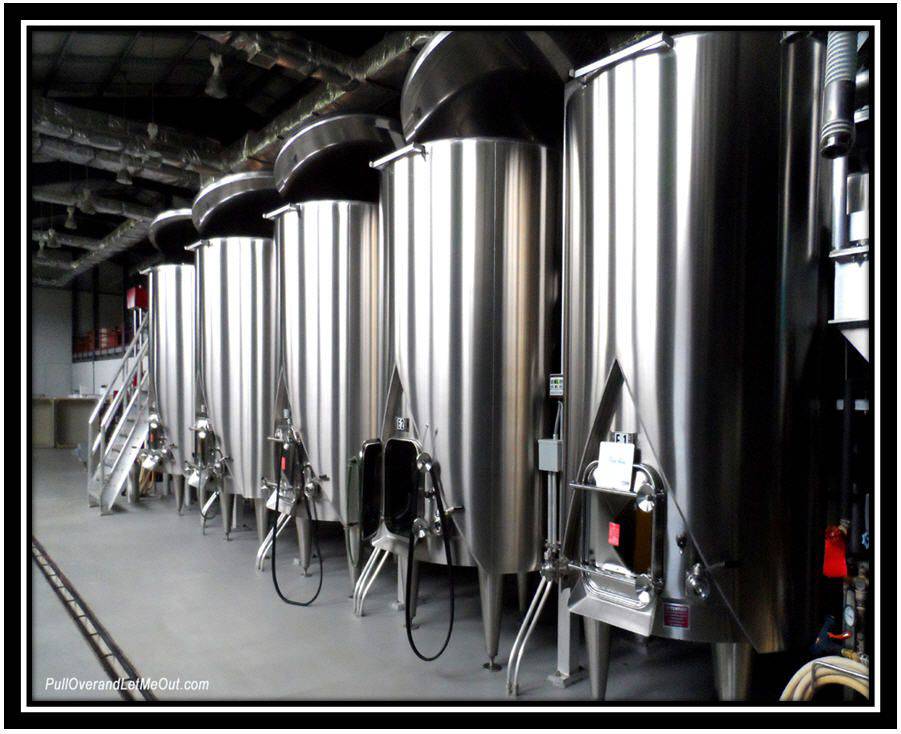 In recent years Virginia has become renowned and recognized as a top wine travel destination. Early Mountain Vineyards in Madison, Virginia is well worth adding to your list if you're planning to tour the centerpiece of Virginia Wine Country – The Monticello Wine Trail.
How was the sparkling wine with fried chicken?
Let's just say – from here on out I won't reserve bubbles just for celebrations.
Cheers!
6109 Wolftown Hood Rd.   Madison, VA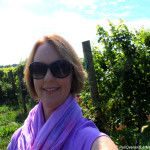 While I wasn't charged to attend Fried Chicken and Bubbles, all opinions are objective and my own.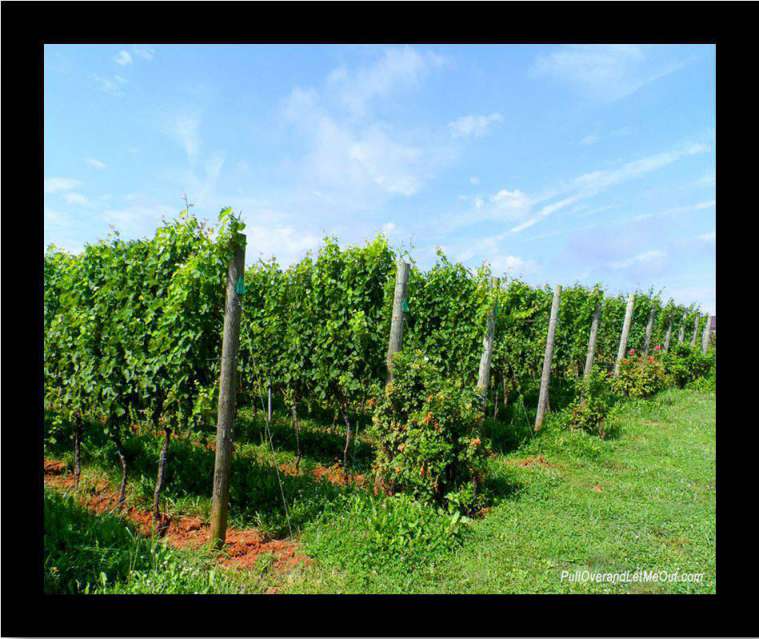 Hey, Pinners! Pin this for later!
► Plan Your Trip to Madison, Virginia Now!
Hey pinners, save this for pinning after your trip
After you get back from your trip, please use these images to post to social media or post your own photos.  Please tag us on your post #pulloverandletmeout
You can also use the social sharing links on the SmartTrip tool.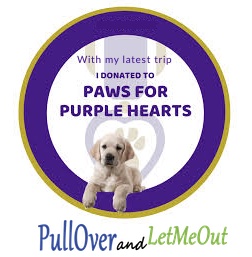 More travel stories you'll love reading!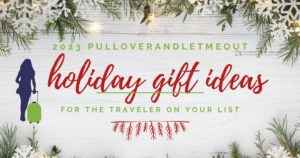 Travel with PullOverandLetMeOut to discover 2023's hottest holiday gift ideas for the traveler on your shopping list.
Read More »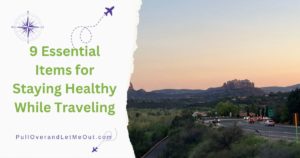 Make a healthy trip a priority. Travel with PullOverandLetMeOut to discover 9 essential items for staying healthy while traveling.
Read More »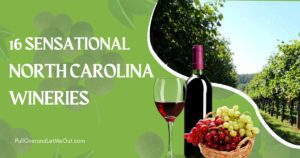 The wine world is taking notice of North Carolina wine. Join PullOverandLetMeOut as we explore 16 incredible wineries in the Tar Heel State that you won't want to miss.
Read More »