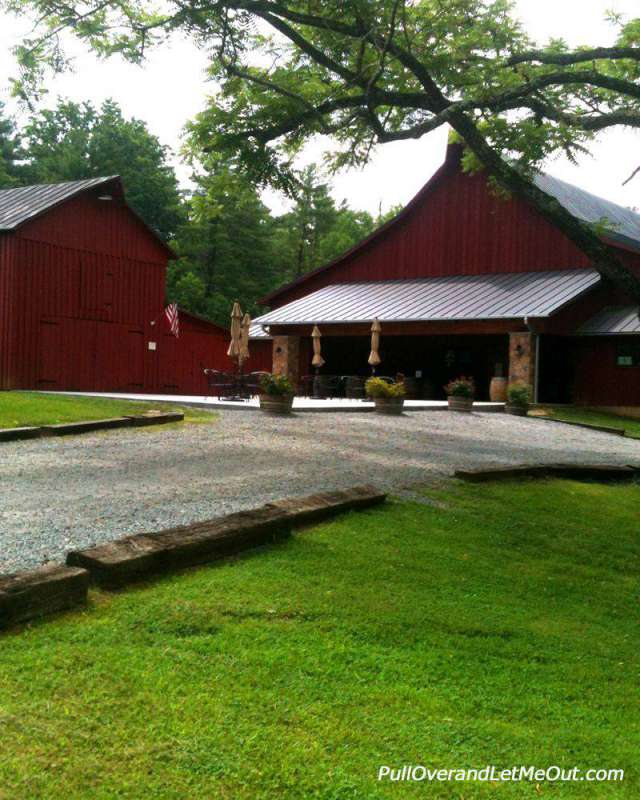 Driving through the D.C. suburbs in Northern Virginia one's first thought isn't, "I'm in wine country."
Traffic, road construction, busy streets filled with cars and people – it's more of an asphalt jungle. A simple turn off I-95 in Fairfax County quickly remedies this situation.
Stop lights and multi-lane highways soon yield to winding, tree-covered rural roads as I head towards the quaint town of Clifton, Virginia. Passing by stately homes the landscape takes on bucolic, pastoral features hinting I'm indeed entering a corner of the D.C. suburbs where viniferous activity is possible.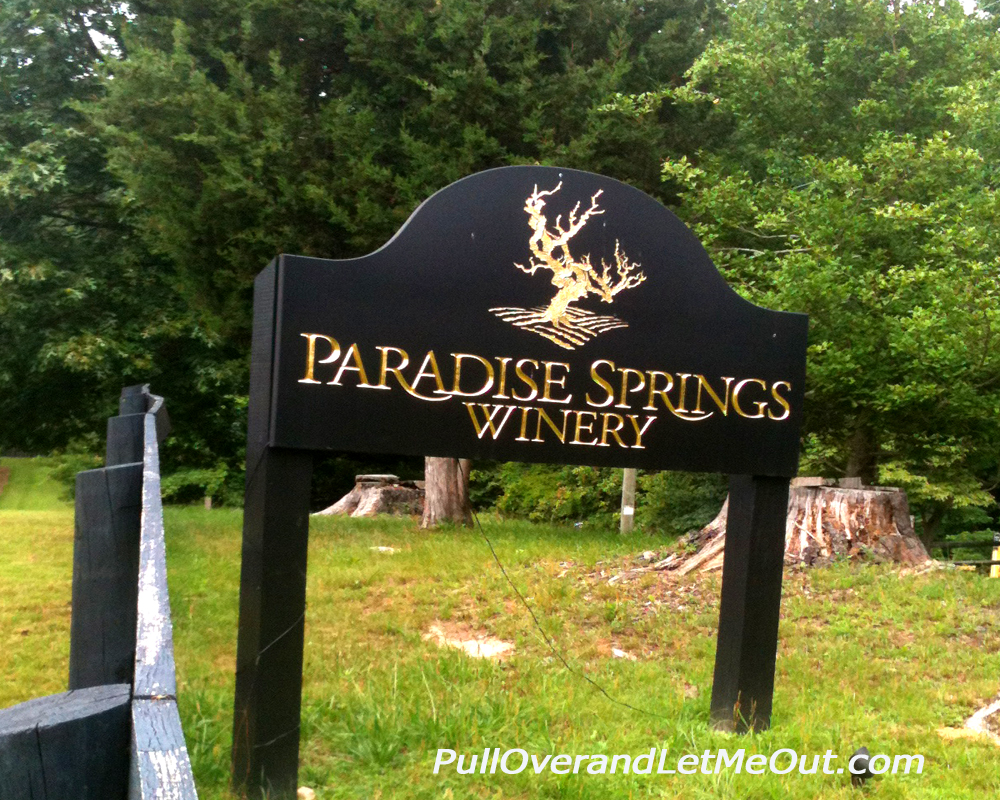 Paradise Springs Winery is neatly tucked away on scenic Yates Ford Road. Named for the mineral springs which once made Clifton a resort town, it's the first winery in Fairfax County as well as the closest to Washington, D.C.
With its proximity to Washington and tasty handcrafted wines this family run wine destination is quickly gaining the attention of local and not-so-local wine aficionados.
The spacious red barn housing the winery is welcoming. Upon entering my eyes are immediately drawn to the far end of the building. It's here a grand portrait of the nation's 3rd President, Thomas Jefferson, hangs watching over and reminding wine lovers he was not only a founding father, but had grand aspirations for the country as a producer of great wines.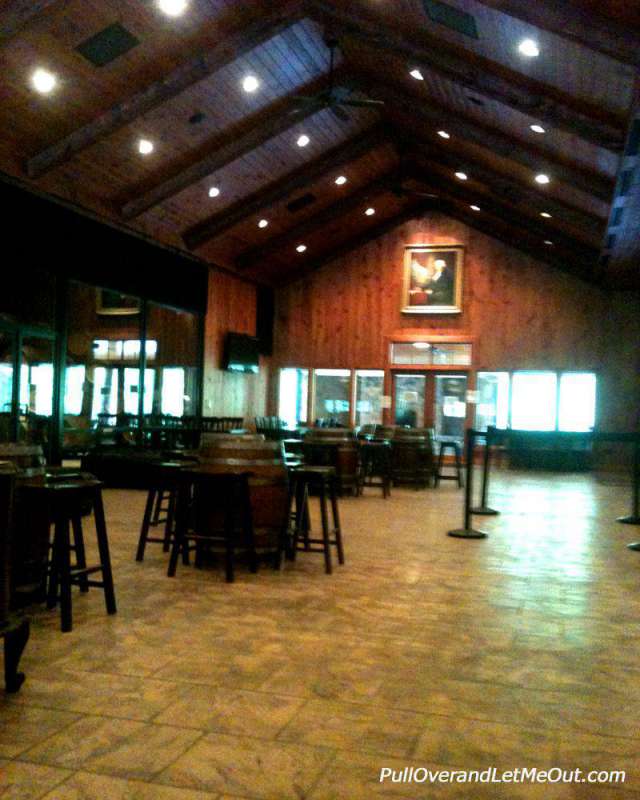 He once proclaimed, "We could in the United States make as great a variety of wines as are made in Europe, not exactly of the same kinds, but doubtless as good."
Though Jefferson didn't live to see his dream of a great American wine country come to fruition, his dream did not succumb to futility. Paradise Springs Winery is proof.
I'm fortunate today to be greeted by Ashley Towle, Tasting Room & Events Director for Paradise Springs. Towle's ebullient enthusiasm is contagious as she recounts the story of the winery's beginnings as well as events which draw people from all over the D.C. area, the U.S. and the world.
One particular story of the release of their first sparkling wine brings a smile to her face. They had anticipated a small crowd since they were a relatively new entity. They confirmed with the caterer for 50 people. Panic set in when the expected crowd of 50 guests exceeded their wildest dreams.
350 people showed up that night.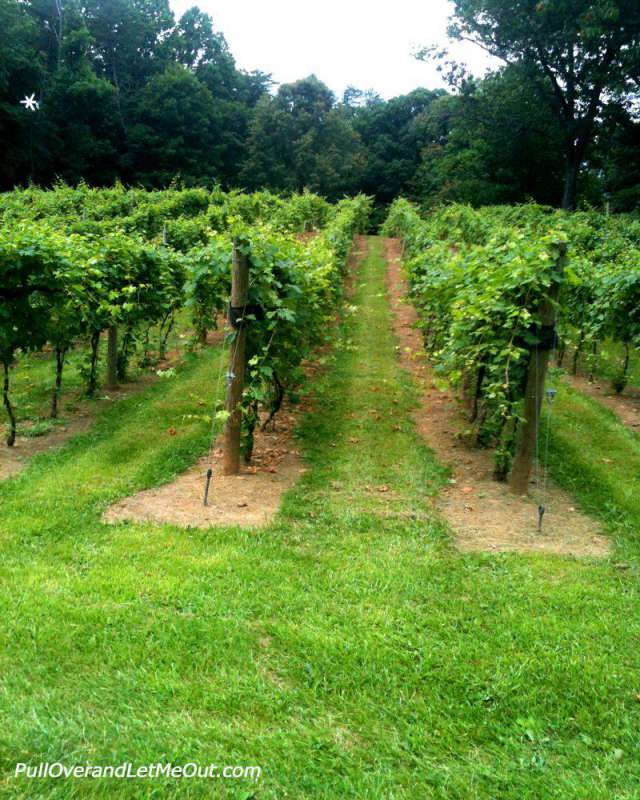 The Cabernet Franc grapes are estate grown.
Although way under on their numbers to the caterer it was a happy problem to have. Towle said it was at that event Paradise Springs knew this tiny winery on the edge of Fairfax County was on to something big.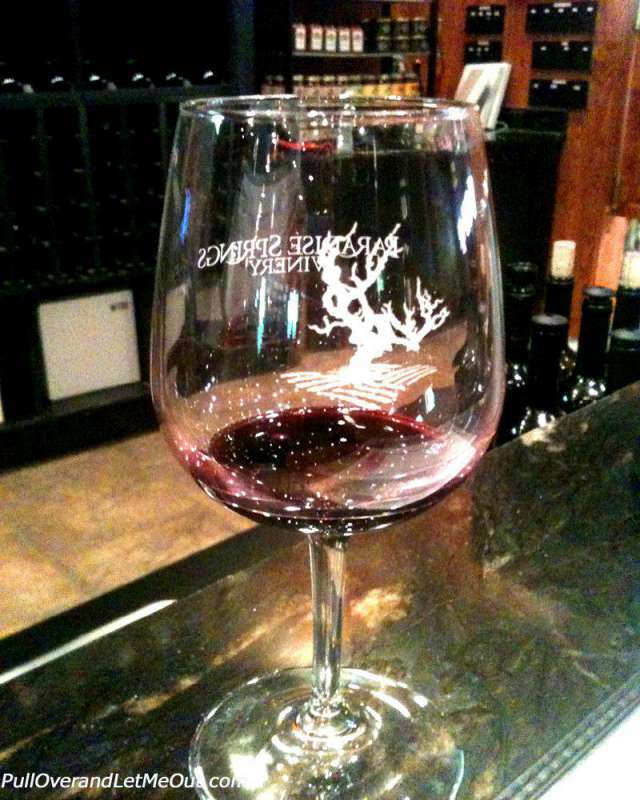 Paradise Springs is quickly becoming known for its fine wines.  Several Washington, D.C. restaurants now carry their varietals and they've won multiple awards including the 2009 Governor's Club Award for their Chardonnay naming it "The Best White Wine in Virginia."
The grapes are Virginia grown with the majority coming from the Charlottesville area. The exception is the Cabernet Franc grapes which are estate grown. All of the wine is handmade on-site.
Today I try a grape I'm not familiar with, the Norton. Known as The Real American Grape, Norton was first cultivated in Richmond, VA in 1830. It's also considered the "healthiest wine" you can drink due to its high concentration of antioxidants. I purchase a bottle of this healthy red wine – for medicinal purposes of course.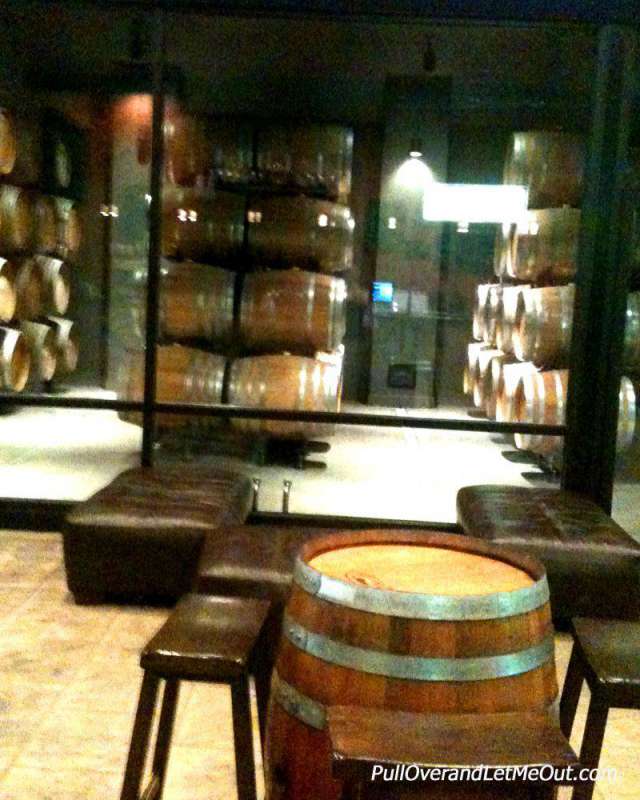 The tasting room is bright and open. Oak barrels on display behind glass gives the appropriate ambiance for sipping and selecting. $10 buys an entire flight (a term used to describe a selection of wines) and they even offer group tastings in a private setting with a wine educator for $15 per person. Open daily, tastings are available up until 30 minutes before closing.
Tours of the winery are held on Saturdays and Sundays for $25 per person. Reservations aren't necessary but can be made in advance.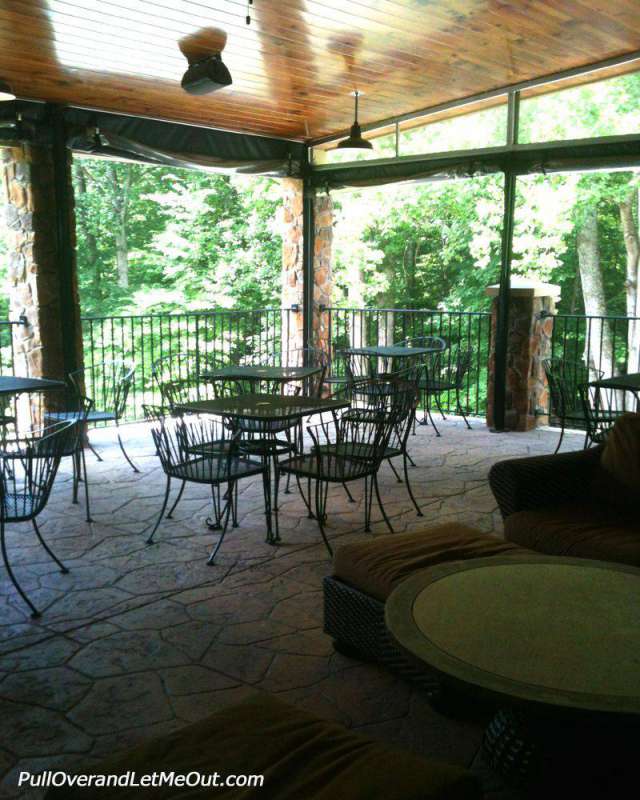 The screened patio is the idyllic setting for relaxing with a glass of wine.
The winery is located on property which was part of a 1000-acre land grant from Lord Fairfax in the 18th century. Since then the peaceful 36-acres bordering Hemlock Regional Park has been passed down through the generations.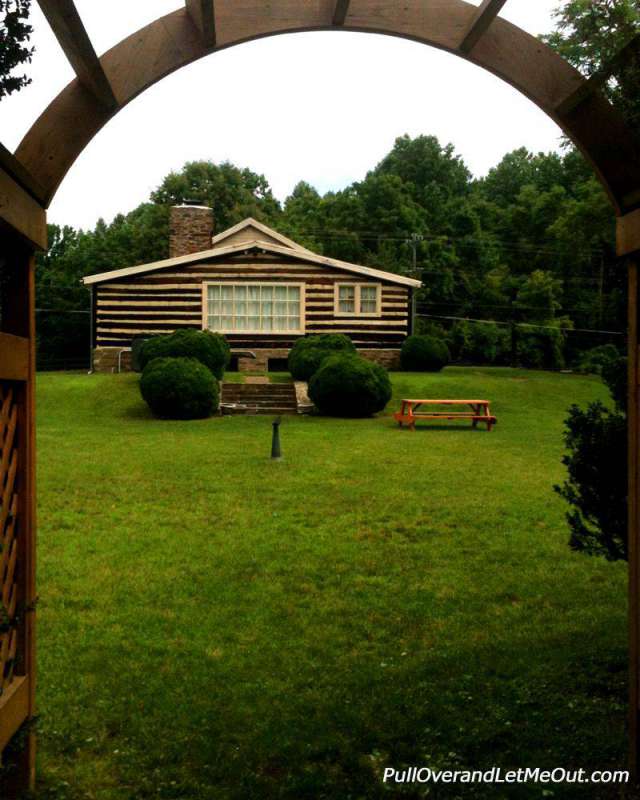 The old cabin located on the property was the first home of Paradise Springs Winery.
Today the land Lord Fairfax granted is home to the first winery in Fairfax County. Virginia's famous wine trail is expanding and is only a short distance form the Nation's Capital.
 I can't help thinking Thomas Jefferson the wine lover is smiling down and is pleased with the vintage of his Virginia home.
If you like this please share it with your friends. "Likes" and "Tweets" are always appreciated.