It's the time of year when tourists head for the hills. Okay, they're a little taller than hills – they're fully fledged mountains in Western North Carolina. Nonetheless, the Blue Ridge Mountains and surrounding foothills offer the finest fall foliage, breathtaking views and cozy accommodations that attract visitors to spend time enjoying fall festivities and the great outdoors. While viewing the vivid oranges and yellows of the leaves on the trees there are also some beautiful reds, whites, and rosés in the mountains worth investigating.
Red, white and rosé wines – that is.
The North Carolina Wine Country is growing, thriving, and boasts some of the finest wineries in the country.  Several of the Tar Heel state's acclaimed wineries are nestled in the hills and foothills of the Blue Ridge adding to the brilliant colors in Western North Carolina. Here are two charming North Carolina wineries we found that are worth checking out.
Disclosure:
Many of the links you see on this site and within our trip planning tool are affiliate links. If you click through and make a purchase, I'll get a small commission and it won't cost you any extra. On selected stories, for those hotel and car bookings made using our TravelingToGive™ tool we contribute 2.5% of gross hotel and car sales to Paws for Purple Hearts. So, thanks in advance for helping me keep bringing you the content you enjoy and, at the same time, giving back to those who so bravely serve our country! #everytripmatters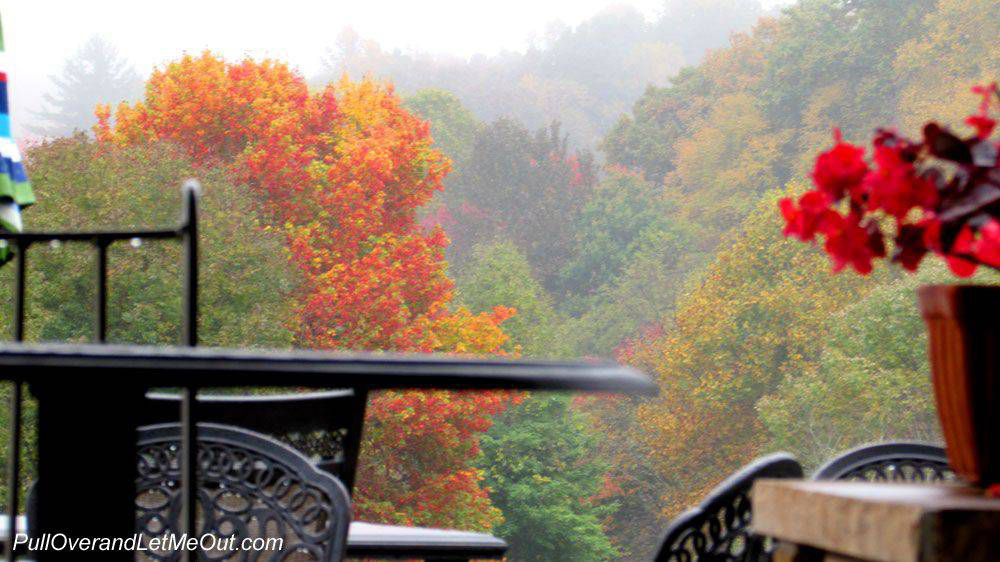 South Creek Vineyards and Winery -Nebo, North Carolina
About 45-minutes east of Asheville in the foothills of the Blue Ridge near Lake James is a tiny hamlet called Nebo. It's in Nebo you'll find South Creek Vineyards and Winery. The scenic driveway leading to the historic farmhouse which now serves as the tasting room is enhanced by a big red barn, horses and rows and rows of grapes.
Inside, owners James and Mary Rowley serve up their award-winning Bordeaux Style wines. Outside, there's a large area inviting visitors to sit, relax and sip while taking in the peaceful, bucolic surroundings.
Additionally, South Creek features wine accessories, regional cheeses and hosts special events as well as a wine club. This is a friendly winery where getting away from it all for a little while is a distinct pleasure.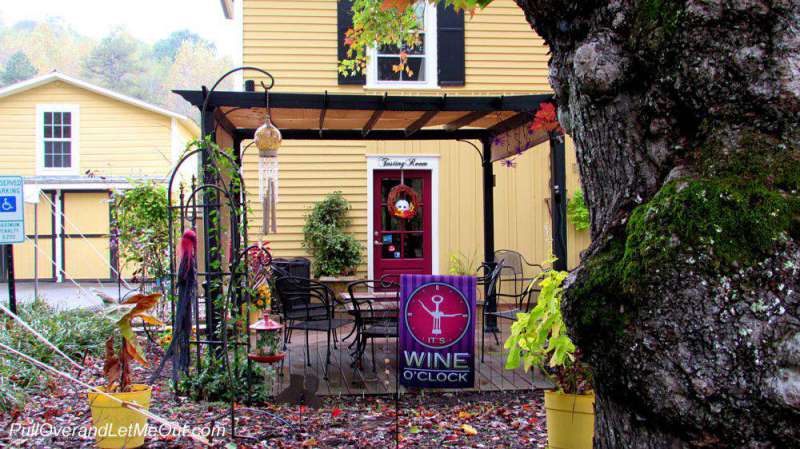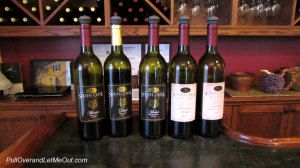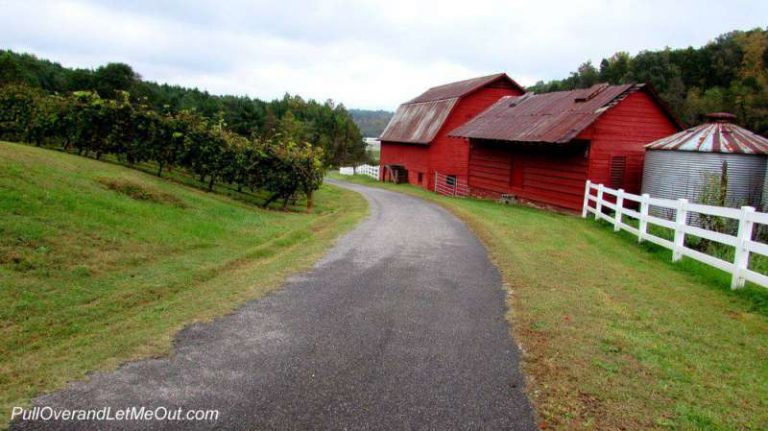 Linville Falls Winery – Linville, North Carolina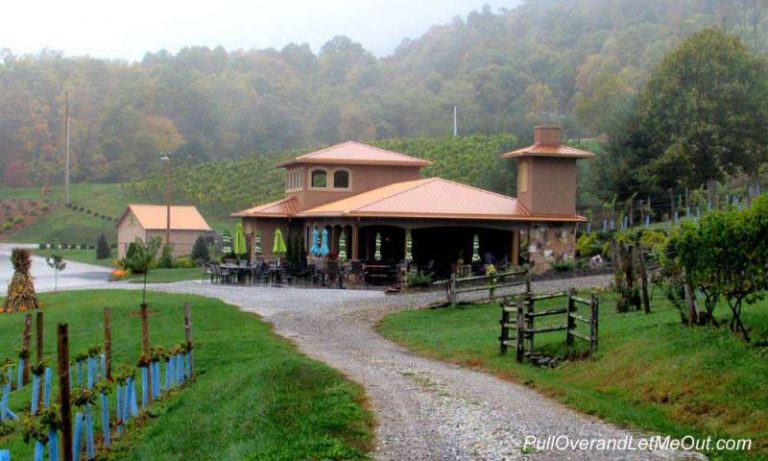 If you're on the road heading towards Grandfather Mountain, by all means, pause for a respite at Linville Falls Winery. This state-of-the-art tasting room situated on a 40-acre farm is minutes from the Blue Ridge Parkway and home to a quintessential winery experience.
The tasting room is warm and welcoming and there's an expansive outdoor seating area. Sit by the fire and enjoy the charming surroundings – perfect for socializing, sipping and breathing in the fresh air of the High Country. Order a cheese platter and unwind as you immerse yourself in the natural beauty, flavorful wines and romantic atmosphere. The family-owned Linville Falls Winery is the perfect escape where for a little while, the stresses of life will disappear.
Linville Falls Winery
9557 Linville Falls Highway
Linville Falls, NC  28647
828) 765-1400
Open 7 days a week 12:00-6pm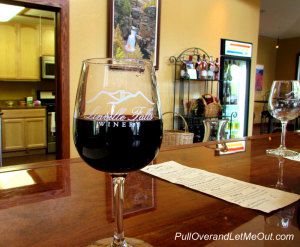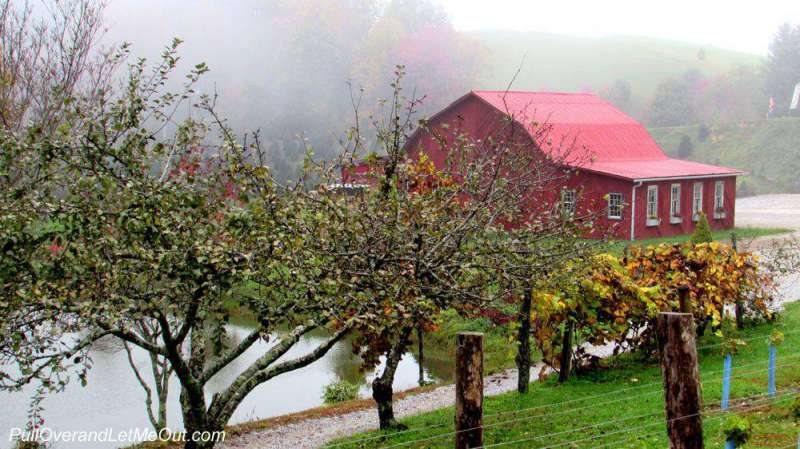 Combining fine wine with the fall colors and natural beauty of the North Carolina Mountains is a wonderful alliance and a delightful autumn getaway weekend.
Cheers!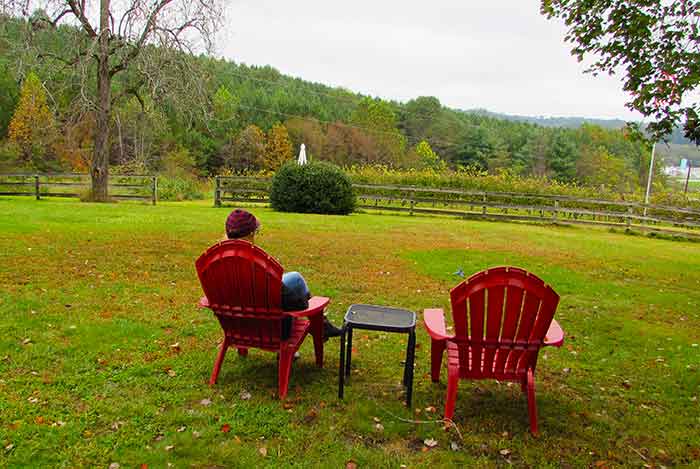 If you like this please leave your comments below or post and share with your friends!
Hey, Pinners! Pin This For Later!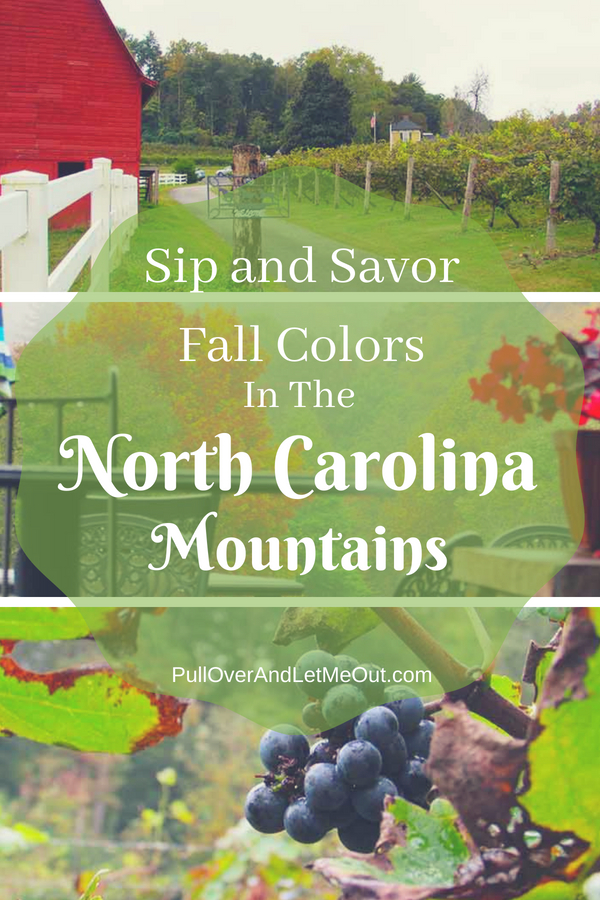 ► Plan Your Trip to Linville, North Carolina Now!
How does TravelingToGive™ work?
It makes it simple to plan your trip and to give back with each trip. We've pre-filled the destination from the article and if there are multiple places mentioned in the article, we've put the one that is best used as your base to see all of the places mentioned.
Just select I'M STAYING and enter the travel dates and hit SEARCH. It automatically uses the first place in the article. For a multi-day trip, if you stay near that location, you should be able to use it as your base. If available, you'll also see B&Bs, condos, apartments and private homes in the results.
Can I change the destination? Yes, it is super simple. Just click on the pencil and enter the name of any place mentioned in the story. Or you can enter any address or even the name of a company if you are mixing business and pleasure.
Just click I'M DRIVING and you can see how long it will take, get driving directions and even rent a car if you need one.
Yes, we guarantee the best published rates on hotels. No more spending hours looking for the best price. Click on the link for BEST RATE 110% GUARANTEE for details.
Can I earn frequent traveler points?
On hotel bookings, this is up to the hotel chain. Once you make your booking and have received your confirmation, call your hotel loyalty customer service number and give them the hotel confirmation number (this is different from the Trip ID).  Ask them to enter your number in the record. Or you can ask at the hotel when you check in.
On car rental or air bookings, the system will prompt you for your number and it will be in your booking with the travel provider.
I have a charity that I would like to benefit with my travel. Can I do that?
Yes, we realize that while the charity we have selected may not resonate with everyone.

If you want to sign up for your own tool, either as an individual, a company or a non-profit, click on the link below to register for your own tool. It is free and it only takes minutes.
Hey pinners, save this for pinning after your trip
After you get back from your trip, please use these images to post to social media or post your own photos.  Please tag us on your post #pulloverandletmeout
You can also use the social sharing links on the SmartTrip tool.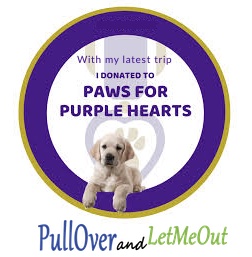 You May Also Enjoy Reading This!
What you need to know before visiting the Biltmore Winery