Founded in 1729, Georgetown is South Carolina's third-oldest town. Its location between Charleston and Myrtle Beach means travelers often bypass it en route to Georgetown's more famous neighboring coastal cities. However, this alluring town on the Pee Dee River with its rich heritage, beautiful old homes, and southern charm exemplifies the true South Carolina Lowcountry and shouldn't be overlooked. In fact, there is an abundance of things to do in Georgetown, South Carolina.
Here are seven incredible reasons to visit Georgetown, South Carolina.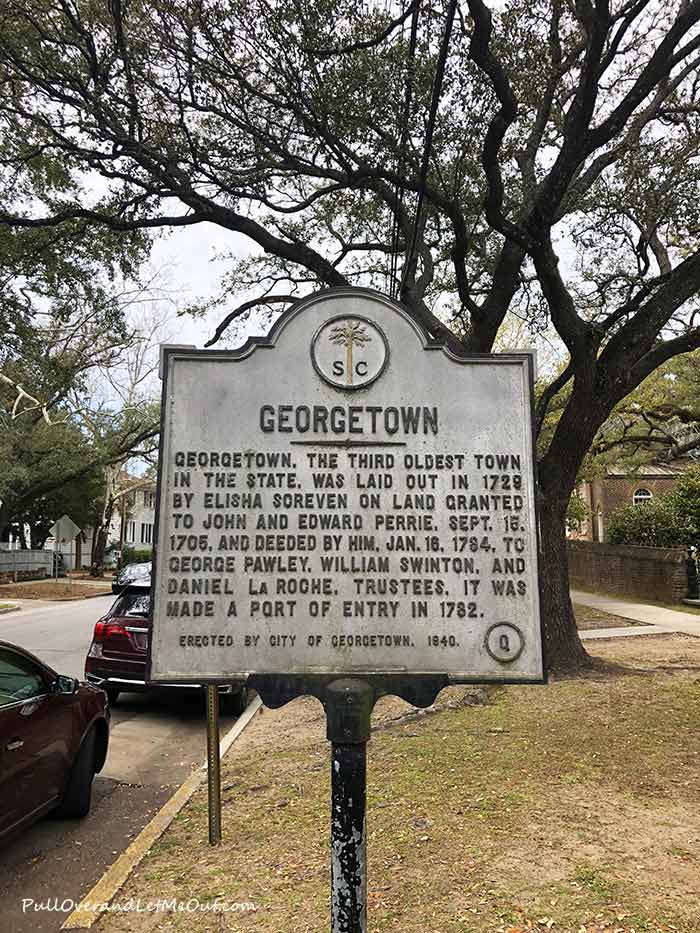 Disclosure:
Many of the links you see on this site and within our trip planning tool are affiliate links. If you click through and make a purchase, I'll get a small commission and it won't cost you any extra. On selected stories, for those hotel and car bookings made using our TravelingToGive™ tool we contribute 2.5% of gross hotel and car sales to Paws for Purple Hearts. So, thanks in advance for helping me keep bringing you the content you enjoy and, at the same time, giving back to those who so bravely serve our country! #everytripmatters
1. Things to do on the Georgetown waterfront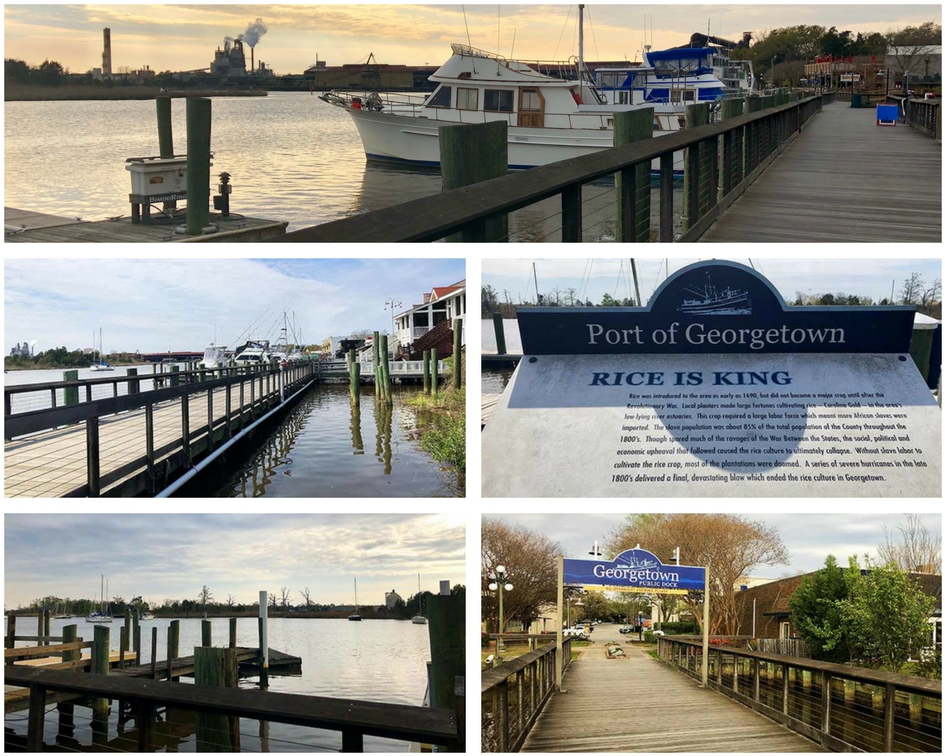 The historic waterfront is a focal point in Georgetown.
Strolling the Harbor Walk is an ideal way to take in the beauty of the area. It's also a great location for viewing watercraft from all over as Georgetown Harbor is a favorite stopping point along the Intercoastal Waterway. Breathe in the sea air, admire beautiful boats, and watch the waterfowl take flight while strolling this delightful boardwalk.
2. Boat Tours and Fishing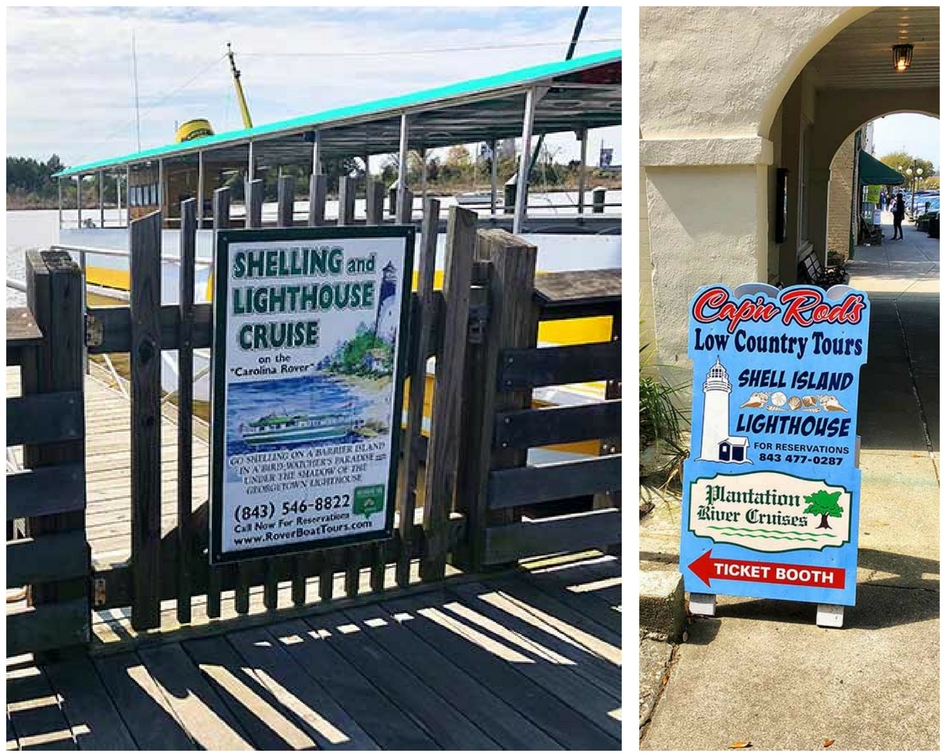 After roaming the boardwalk, why not embark on a cruise? Pontoon boats moored at the dock offer a variety of Lowcountry tours.  Learn the nautical history, go shelling, see a lighthouse, go dolphin spotting, bird watching or visit the barrier islands. Georgetown is the perfect starting point for exploring the South Carolina coast. It's also a prime location for anglers to commence fishing expeditions.
3. Dining
The Waterfront is brimming with dining options and local seafood is the specialty. Adding to the ambiance, many restaurants feature waterfront outdoor seating. Choices include traditional seafood restaurants, bistros, cafés, coffee shops, delicatessens, authentic Mexican and Italian – the culinary selections are copious. I had amazing Lowcountry Shrimp & Grits at Harborside Seafood & Italian, and a scrumptious Shrimp Po'boy at Big Tuna Restaurant and Raw Bar.
Furthermore, I cannot forget to mention the cup of She Crab Soup I savored at Big Tuna. No visit to the South Carolina Lowcountry is complete without a cup of this coastal favorite.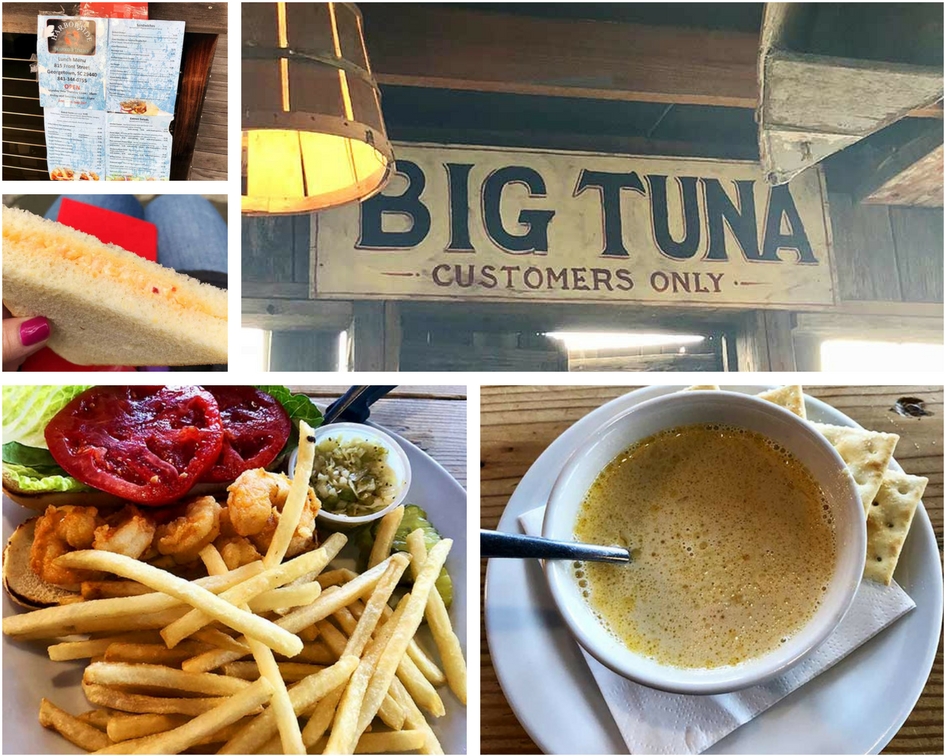 Shrimp, shrimp, and more shrimp. A cup of She Crab Soup and a classic Pimiento Cheese Sandwich.
4. Shopping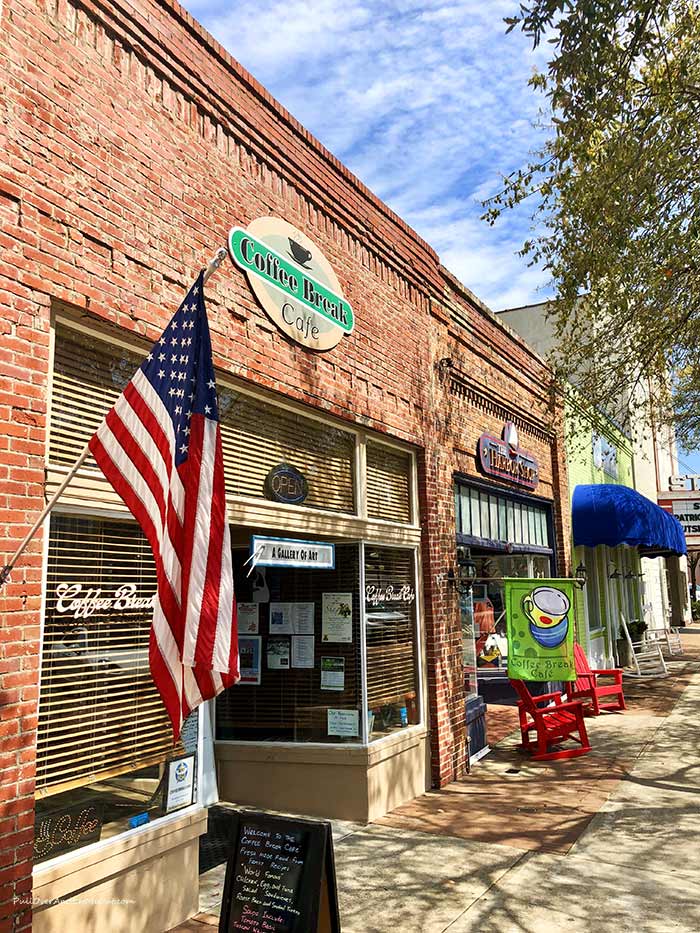 Shopping downtown Georgetown is a delight!
Front Street and the surrounding thoroughfares are dotted with charming shops, boutiques, and specialty stores. It's a joy perusing the quaint shops in search of the perfect souvenir or goody to take home. An absolutely brilliant discovery was a superb treat at Sweetie's Chocolates. Three large chocolate turtles and a delectable chocolate bunny for my son's Easter basket was my delicious find. And yes, the candy actually make it home to share with the family. A supreme effort of self-control!
 
5. Museums
Park the car and spend an afternoon museum hopping in Georgetown.
Georgetown is imbued with history and does a magnificent job preserving and sharing its heritage. There are five museums all within a short distance of each other in the heart of downtown. Step back in time and brush up your knowledge on a variety of subjects. There's the Georgetown County Museum, The Gullah Museum, The Kaminski House, The Rice Museum, and the South Carolina Maritime Museum; each highlighting an important part of the heritage and story of Georgetown, South Carolina.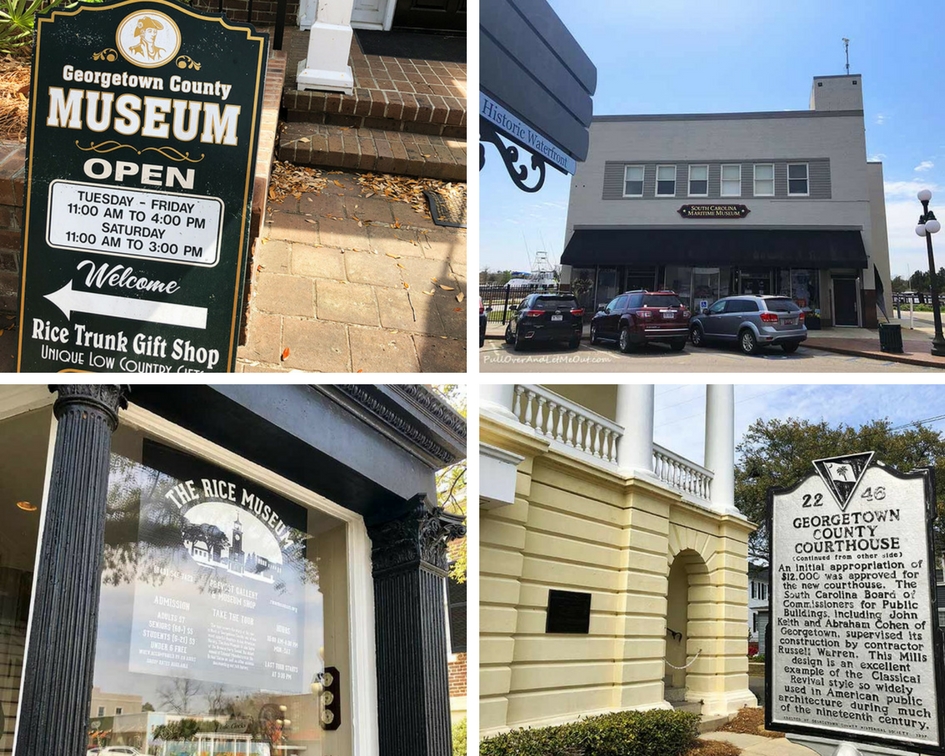 Museums and historic markers help preserve and share the story of Georgetown, SC.
 

6. Historic Homes and Churches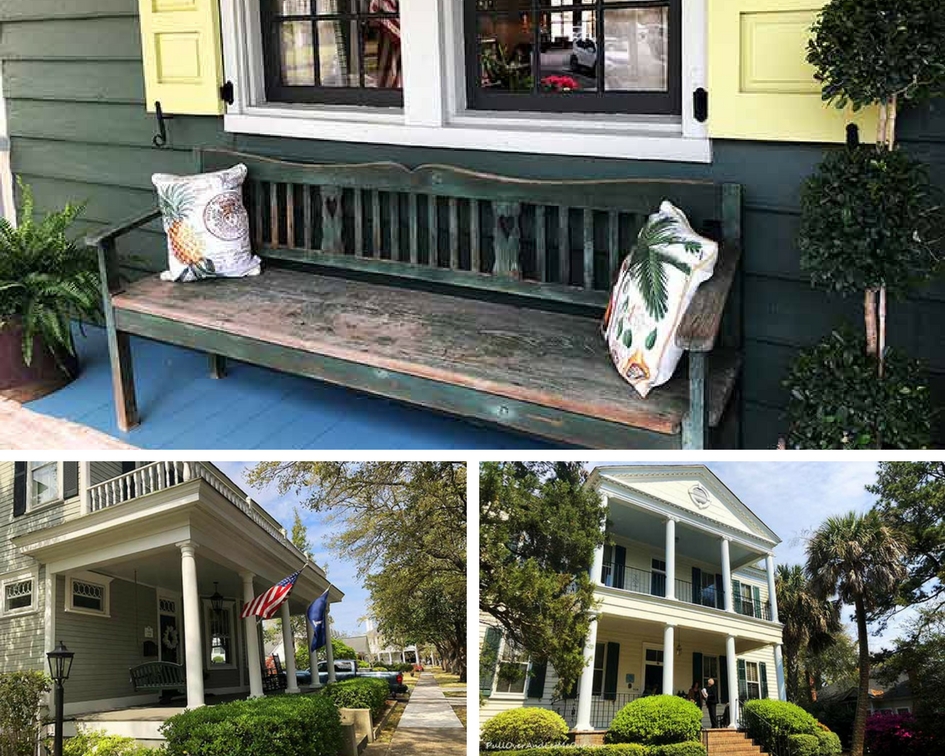 In addition to the museums and historic markers, Georgetown is renown for its glorious homes and extraordinary churches. Inasmuch as Georgetown is the third oldest city in the state, it goes without saying there are outstanding representations of 18th and 19th-century architecture.
Begin your stay at the visitors center and commence a self-guided tour or if an organized tour is more your style, there's the Strolling On The Sampit Walking Tours or Swamp Fox tram tours conveniently located on Front Street at the waterfront.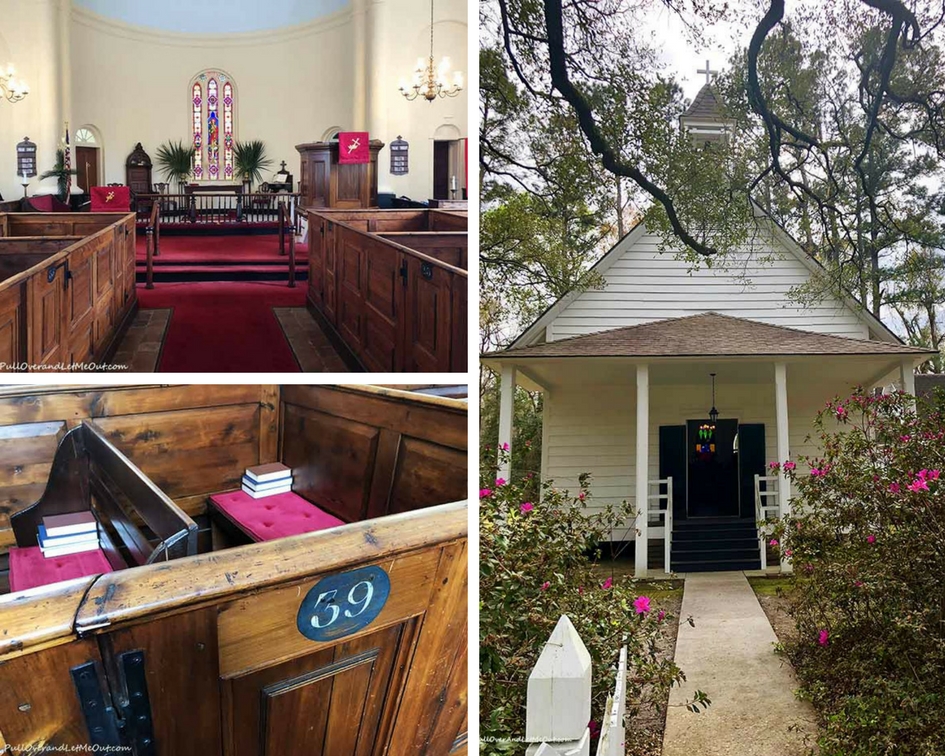 Georgetown has several historic churches as well as a historic synagogue.
7. Plantation Tours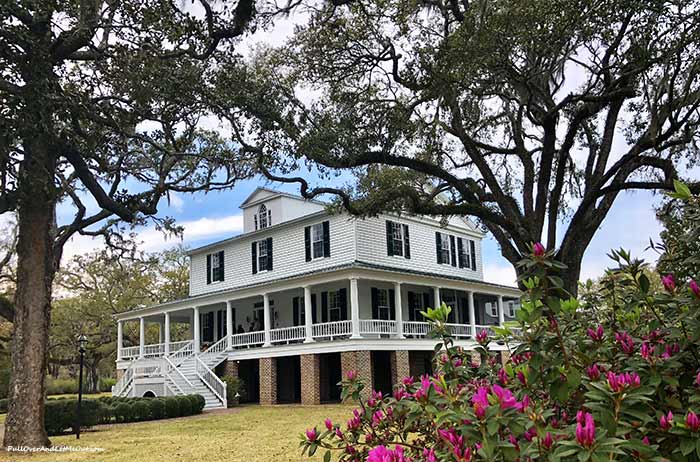 Chicora Wood Plantation
After the Revolutionary War, rice became a major crop in the area. The tidal rivers and agreeable climate made Georgetown optimal for growing rice. Rice enriched local planters and put Georgetown county on the map as the wealthiest county in the original 13 colonies. Today, it's possible to tour several of these rice plantations.
I scheduled my visit to coincide with the 71st Annual Plantation & Town House Tour sponsored by the Women of Prince George Winya Parish. The yearly event features two days of access to the grounds and amazing homes of the region. The self-guided tour features plantations along the Black River, Pee Dee, and Waccamaw Rivers. The history, the 18th, and 19th-century architecture, as well as the fascinating rice culture and story of the enslaved population, is incredibly moving and thought-provoking.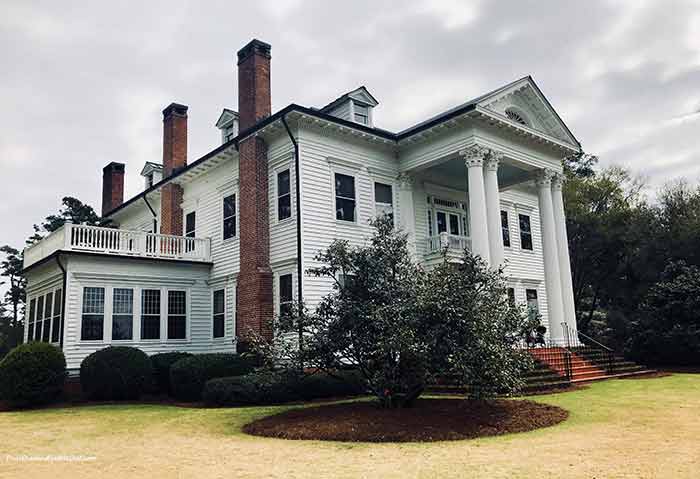 Black River House where scenes from 'The Notebook' were filmed.
The picturesque scenery along the rivers, the Spanish moss swaying from the trees, and the blossoming gardens creates an almost story-book atmosphere. Roaming the gardens evokes the feeling of being on a movie set. Indeed, Black River House, one of the homes on the tour, is where scenes from Nicholas Spark's The Notebook were filmed.
Touring these plantations is a special treat and I highly recommend this annual event.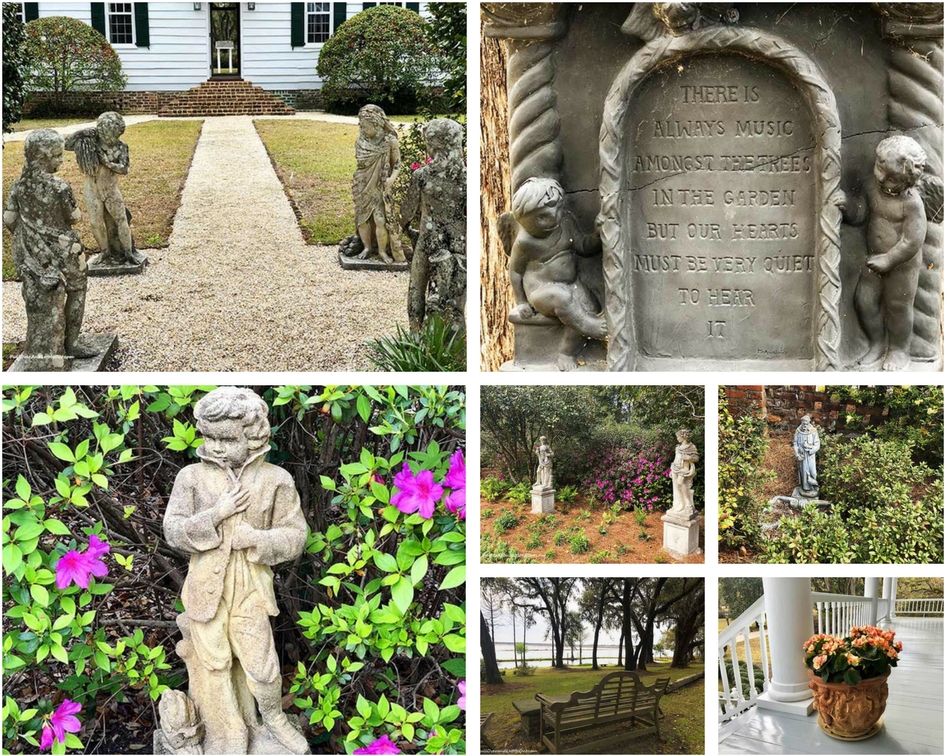 Riverside views and beautiful gardens enhance the former rice plantations of Georgetown, SC.
There are many things to do in Georgetown, South Carolina. Consequently, something is always happening and the calendar is filled with festivals and events throughout the year. Located equal distance between Myrtle Beach and Charleston; Georgetown, South Carolina is an appealing hidden gem steeped in history, beauty, and southern charm. This Lowcountry town is a splendid Pull Over and Let Me Out getaway.
Georgetown, South Carolina 
County Chamber & Visitor Center 
531 Front Street
Georgetown, SC 29440
 843-546-8436
HistoricGeorgetownSC.com
Special thanks to Suzanne Doyle at the Georgetown Chamber for her wonderful tips and suggestions on how best to spend time in Georgetown, SC!
Have you visited Georgetown, South Carolina? Let me know in the comments below. 
Hey pinners, save this for pinning after your trip
After you get back from your trip, please use these images to post to social media or post your own photos.  Please tag us on your post #pulloverandletmeout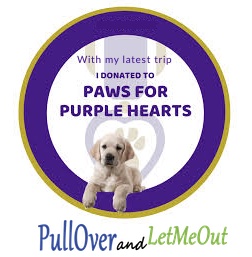 Hey Pinners, Pin This For Later!
To see more beautiful pictures from my travels, head over to Instagram and follow along!