Nestled in the foothills of the Blue Ridge Mountains in the northern part of the state, you'll find Georgia's third most-visited city – Helen. Helen, Georgia originated as a Cherokee settlement, then expanded to include European settlers seeking gold and lumber. Fast forward to the 21st-century and you'll find people flocking to the Blue Ridge Mountains and the Southeast's greatest Bavarian Village for a taste of Germany right in Georgia.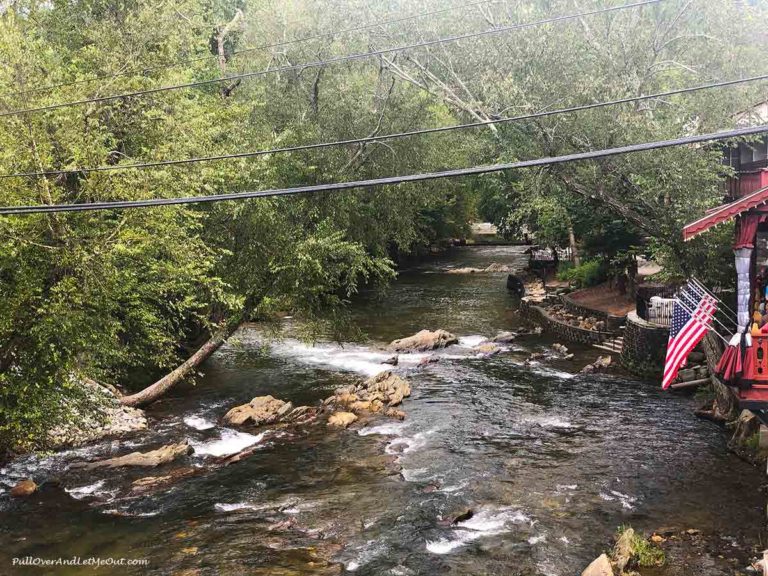 Disclosure:
Many of the links you see on this site and within our trip planning tool are affiliate links. If you click through and make a purchase, I'll get a small commission and it won't cost you any extra. On selected stories, for those hotel and car bookings made using our TravelingToGive™ tool we contribute 2.5% of gross hotel and car sales to Paws for Purple Hearts. So, thanks in advance for helping me keep bringing you the content you enjoy and, at the same time, giving back to those who so bravely serve our country! #everytripmatters
What is there to do in Helen?
The charming Alpine town is small but filled with possibilities. At 2.1 square miles, the downtown area looks like it jumped out of a picture postcard from Bavaria. With its cobblestone walkways and Bavarian architecture, Helen serves up a one-of-a-kind getaway filled with possibilities.
Oktoberfest in Helen, Georgia
Each fall from September through October, Helen, Georgia tips its Bavarian hat to the town's German heritage by celebrating Oktoberfest. The town comes to life with Helen's biggest celebration. There will be German music, dancing, food, and drinks at the celebration! It's not unusual to see folks dressed up in classic German garb dancing to Waltzes, Polkas, and the Chicken Dance!
Tubing down the Chattahoochee!
The Chattahoochee River cuts right through the Bavarian village and Cool River Tubing is there to help you cool off and float down the "Hoochie." The slow-flowing river is ideal for taking a relaxing float downstream to the heart of Helen. It's also a great way to cool down in the summer months and enjoy the scenery.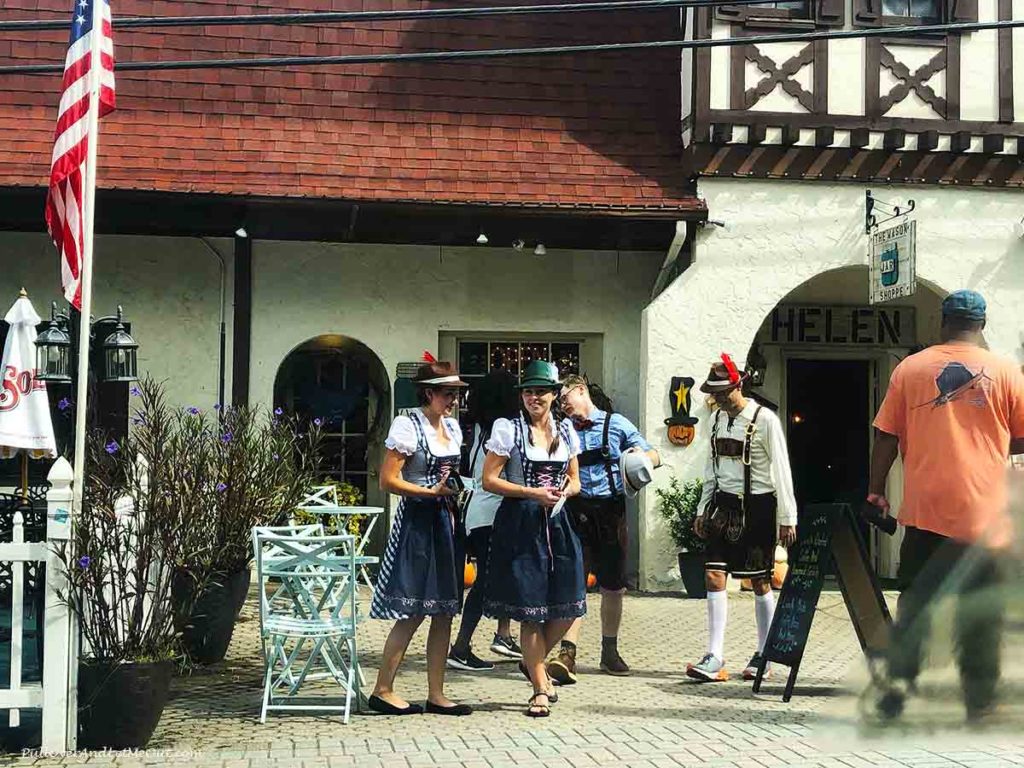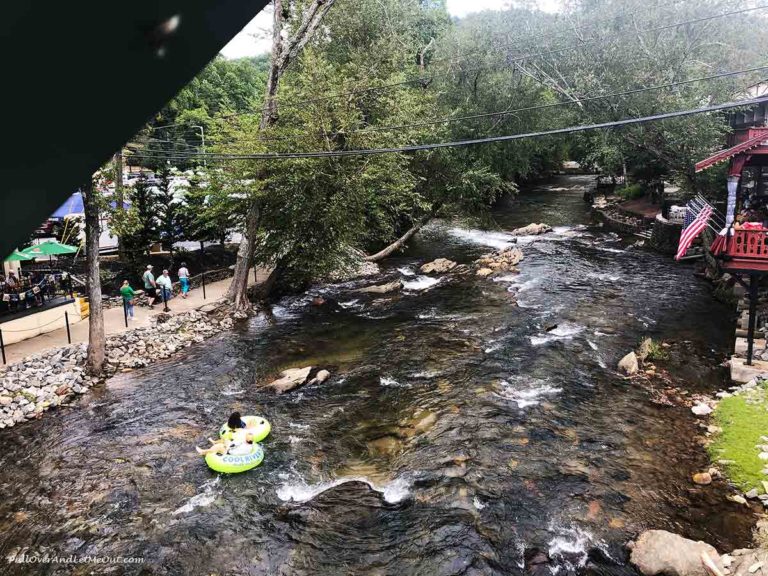 There are so many charming shops, galleries, and boutiques along the main thoroughfare in Helen, you can easily spend the day strolling downtown seeking out souvenirs and goodies to commemorate your visit.
Helen is a great place to go if you're searching for German-themed products or clothing. Everything from Bavarian hats to durndell dresses to lederhosen shorts may be found in one of the many shops along the main street.
There's an array of restaurants dotting the downtown streets. From authentic German fare at Bodensee to any of the several restaurants along the river. For our visit, we had a tasty lunch overlooking the Chattahoochee at the Troll.
Helen has shops and bakeries serving fudge, candied apples, ice cream, German pretzels, and more if you need a snack in between meals. You won't have to go far to find your favorite treat.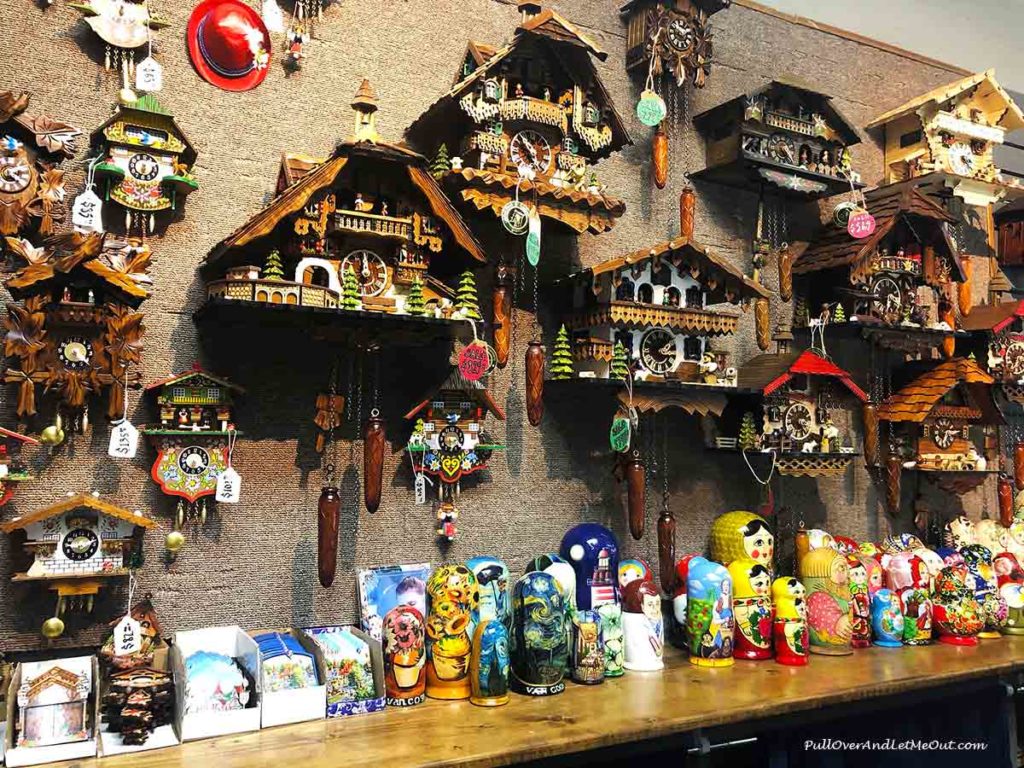 The first mountain coaster in Georgia is now open in Helen, Georgia! The Georgia Mountain Coaster is located at the top of the hill as you enter the town. The stairway of the coaster is just next to Paul's on The River. The outdoor thrill ride moves quickly through the woods, twisting and turning at speeds up to 27-miles per hour, so hold on!
There are a few rules, before riding. Drivers of carts must be at least 54 inches tall. Riders must be at least 38" tall and 3 years old to ride in the cart. In dry conditions, the maximum weight per cart is 375 pounds, whereas, in wet conditions, the maximum weight is 330 pounds. If there are two people riding together, the driver must be at least 16 years old, and the taller person must take the wheel.
We went for a ride and we're very glad we did; it was one of the highlights of our visit to Helen. I like to think of it as the closest thing I'll ever get to riding the luge. 
Beer, Wine, and Vineyards
North Georgia's wine industry is thriving, and the beautiful Unicoi Wine Trail allows tourists to sample the true flavor of the foothills. Discover White County's numerous wineries, visit the vineyards and enjoy the tasting rooms while admiring the area's natural beauty. In addition, the area now has a number of artisan breweries serving authentically good beer.
We stopped by Serenity Cellars in Cleveland, Georgia, and sipped a glass of wine while listening to Teddy Baker's music on the piazza. It was fantastic!
Because Helen is located in the Blue Ridge foothills, there are a variety of outdoor activities available. Visitors can go camping or hiking in nearby Unicoi State Park, visit Anna Ruby Falls, Smithgall Woods Conservation Area, horseback riding at Chattahoochee Stables, gem mining, golfing, ziplining, or fishing, just to name a few activities. The outdoors are a true joy in Helen.
Where to stay in Helen, Georgia
There is an array of choices when it comes to lodging and Helen has accommodations to suit every taste and budget. There are delightful B&Bs, well-known hotel chains, and rustic cabins to choose from. There are also camping alternatives available so you can sleep under the stars.
We enjoyed an adorable cabin in the woods a short drive away in Cleveland, Georgia, at Mountain Lakes Resort. The "Bear Paw" tucked in the woods was the ideal retreat where we could escape, unplug, and enjoy a change of scenery.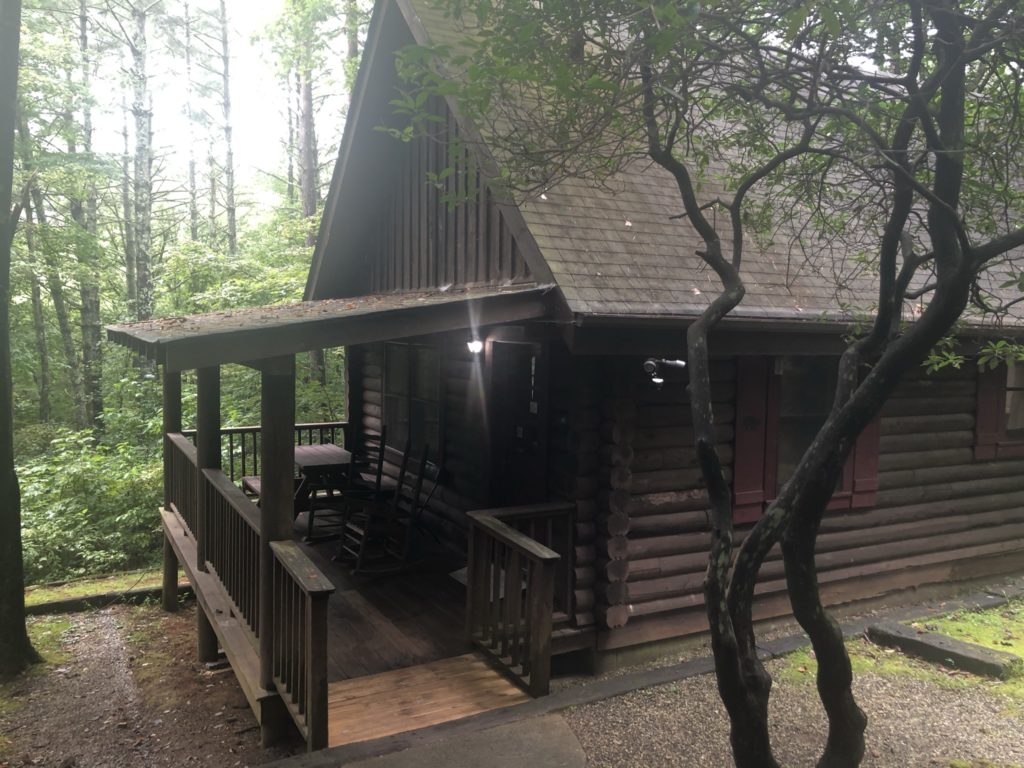 Is Helen, Georgia worth visiting?
Is Helen, Georgia worth visiting?
Yes, if you appreciate picturesque Alpine villages with cute shops, tasty food, and beautiful mountain vistas.
However, if you prefer less-touristy destinations or dislike crowds, Helen during peak season might not be your cup of tea. Nonetheless, Helen has become one of my favorite getaways since there is so much to see and do beyond the quaint village in the mountains.
Scenic mountain vistas, delicious food, outdoor activities, a flourishing wine trail, and the chance to dance the Chicken Dance all add up to a perfect weekend getaway for me.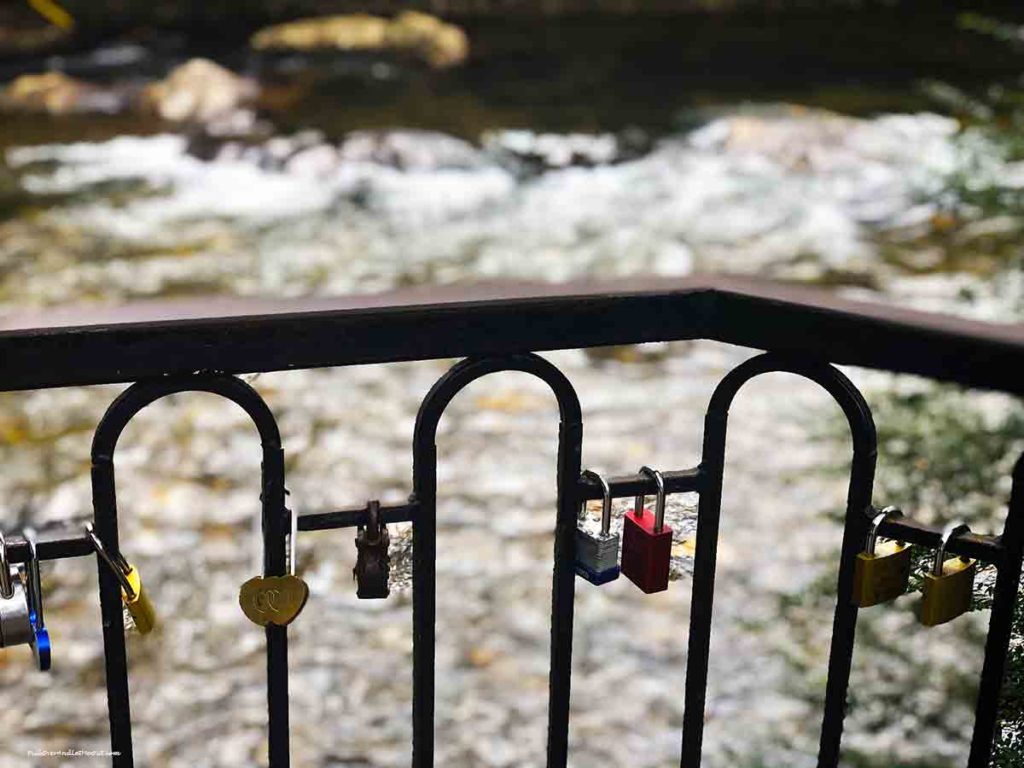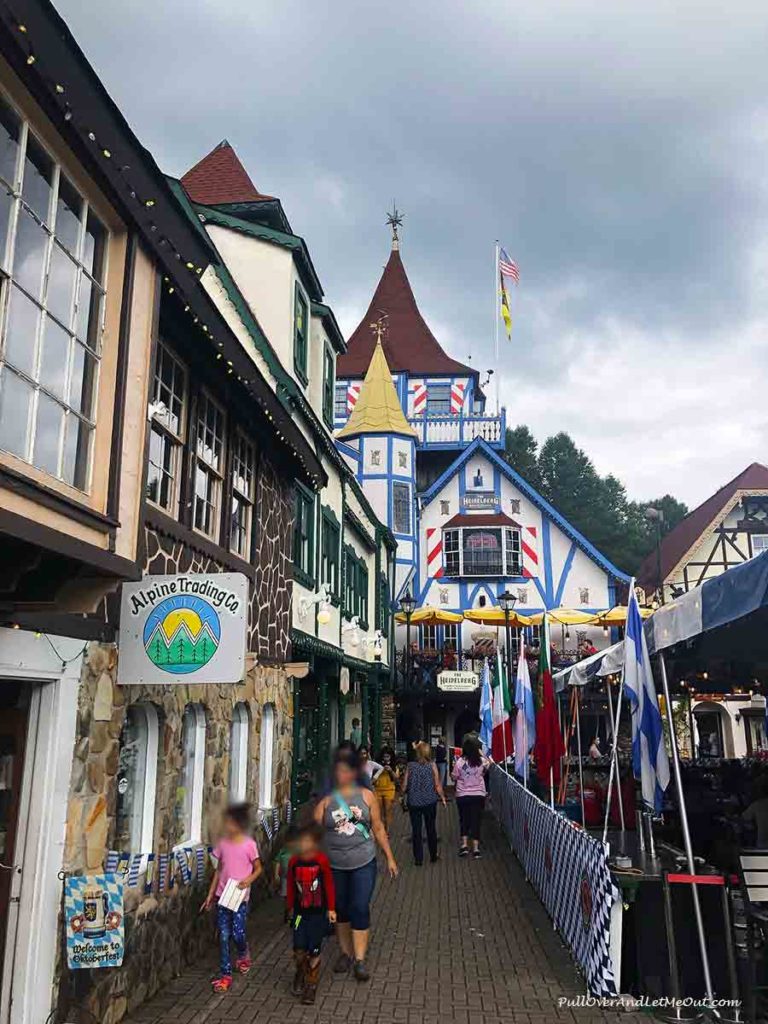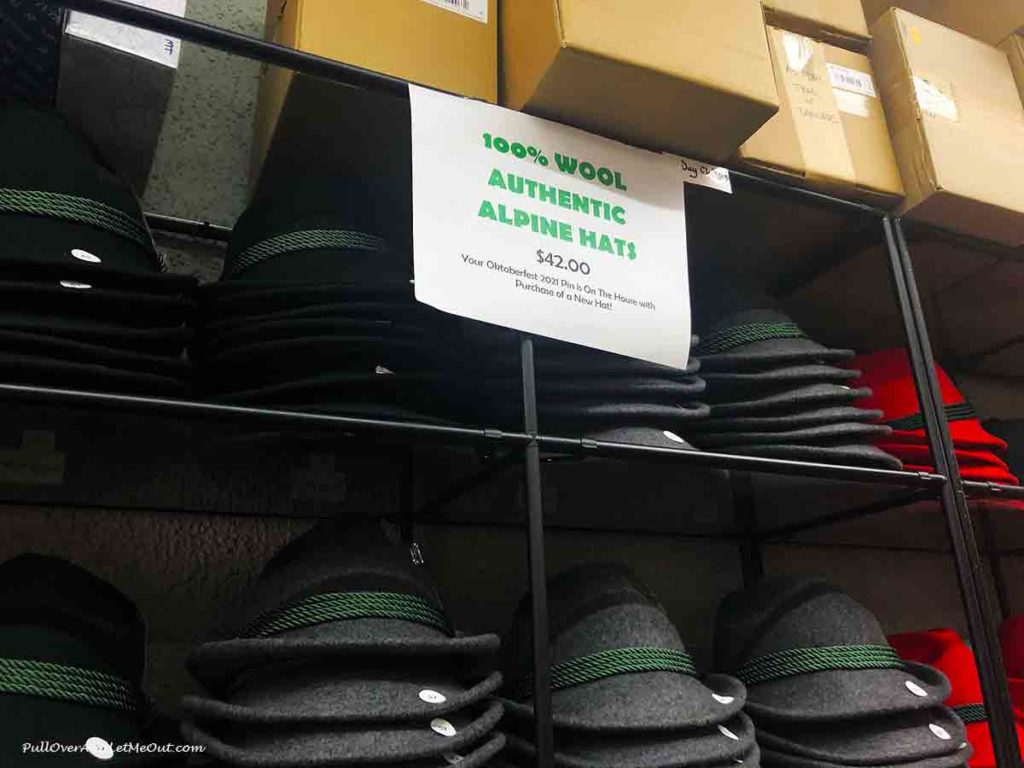 Hey, Pinners! Pin this for later!
► Plan Your Trip To Helen, Georgia, Now!
Hey pinners, save this for pinning after your trip
After you get back from your trip, please use these images to post to social media or post your own photos.  Please tag us on your post #pulloverandletmeout
You can also use the social sharing links on the SmartTrip tool.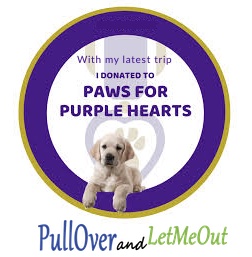 More stories you'll love reading!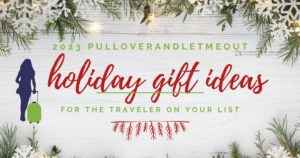 Travel with PullOverandLetMeOut to discover 2023's hottest holiday gift ideas for the traveler on your shopping list.
Read More »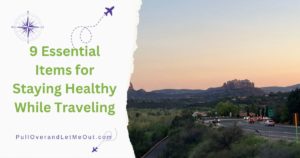 Make a healthy trip a priority. Travel with PullOverandLetMeOut to discover 9 essential items for staying healthy while traveling.
Read More »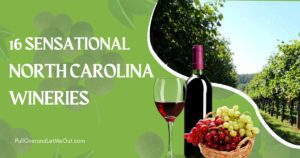 The wine world is taking notice of North Carolina wine. Join PullOverandLetMeOut as we explore 16 incredible wineries in the Tar Heel State that you won't want to miss.
Read More »