Wilmington, North Carolina sits on the banks of the Cape Fear River. The lively college town is steeped in history and its coastal charm appeals to a variety of visitors. It's one of my favorite destinations in the Tar Heel state and a place I return to over and over. I enjoy this alluring town so much, I've put together a list of fun things to do in Wilmington, NC.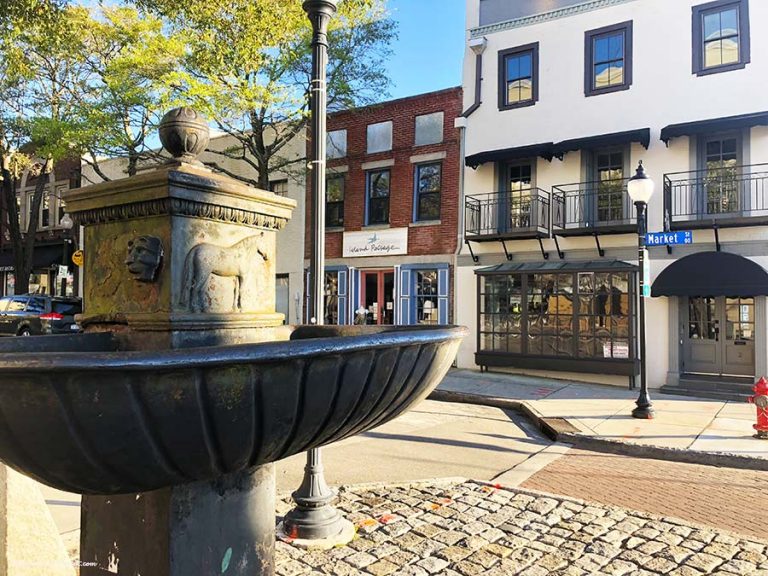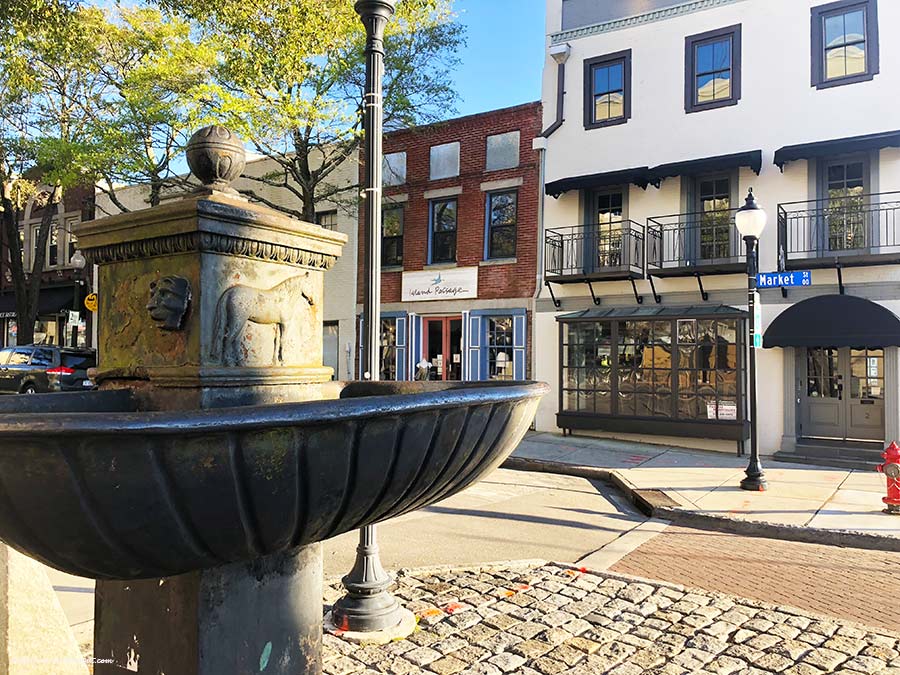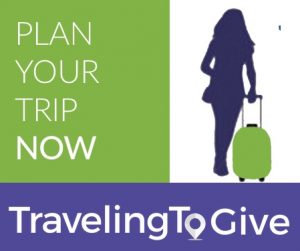 Disclosure:
Many of the links you see on this site and within our trip planning tool are affiliate links. If you click through and make a purchase, I'll get a small commission and it won't cost you any extra. On selected stories, for those hotel and car bookings made using our TravelingToGive™ tool we contribute 2.5% of gross hotel and car sales to Paws for Purple Hearts. So, thanks in advance for helping me keep bringing you the content you enjoy and, at the same time, giving back to those who so bravely serve our country! #everytripmatters
Explore Downtown Wilmington
First and foremost, Wilmington is an extremely foot-friendly city. Park the car and take off exploring. Walk the campus of the University of North Carolina at Wilmington. Tour one of the many parks or beaches in the area. Or, investigate historic downtown. The cobblestone streets are lined with historic sites, gorgeous architecture, charming shops, and cafés.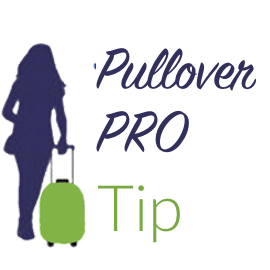 Download the Wilmington eTours app. It works on iPhone/Pad and Android devices and is a fun way to tour the city at your own pace.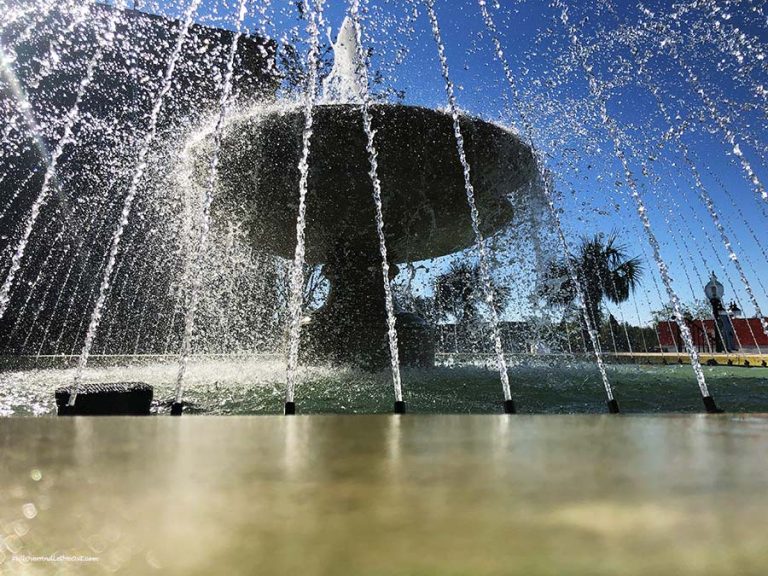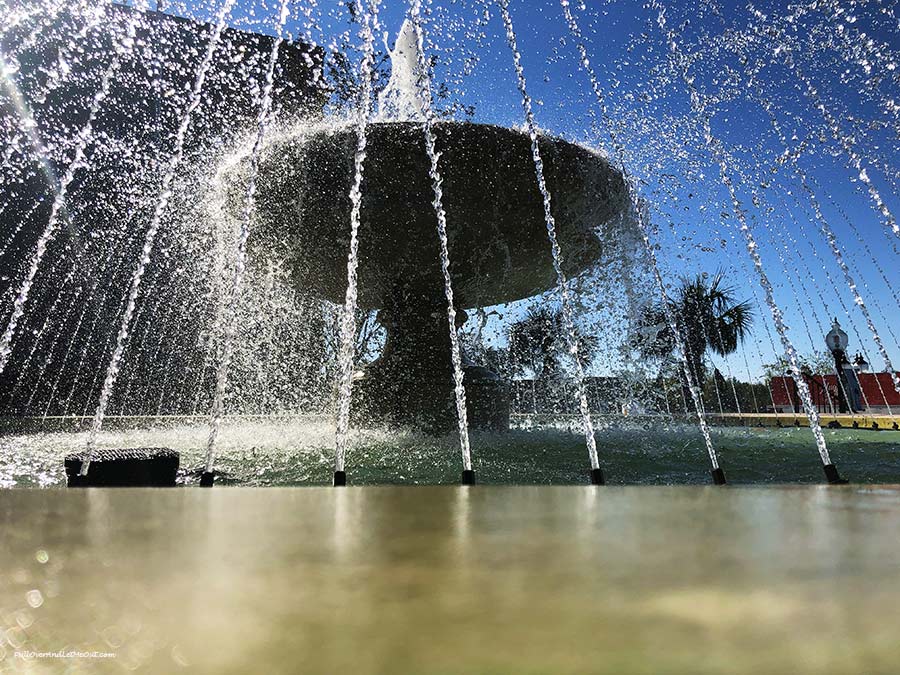 Riverwalk is dollars to donuts my favorite spot in Wilmington. The two-mile scenic walkway on the edge of the Cape Fear River extends from Nunn Street to the Isabella Holmes bridge. It's an iconic landmark in the city. Not to mention, it's an ideal setting for strolling the river while popping into unique boutiques, markets, restaurants, and bars along the way.
Further, the recent addition of a large marina and outdoor concert venue adds to the excitement along the waterfront. To say nothing of the fact it's here you'll see the most gorgeous sunsets and river views.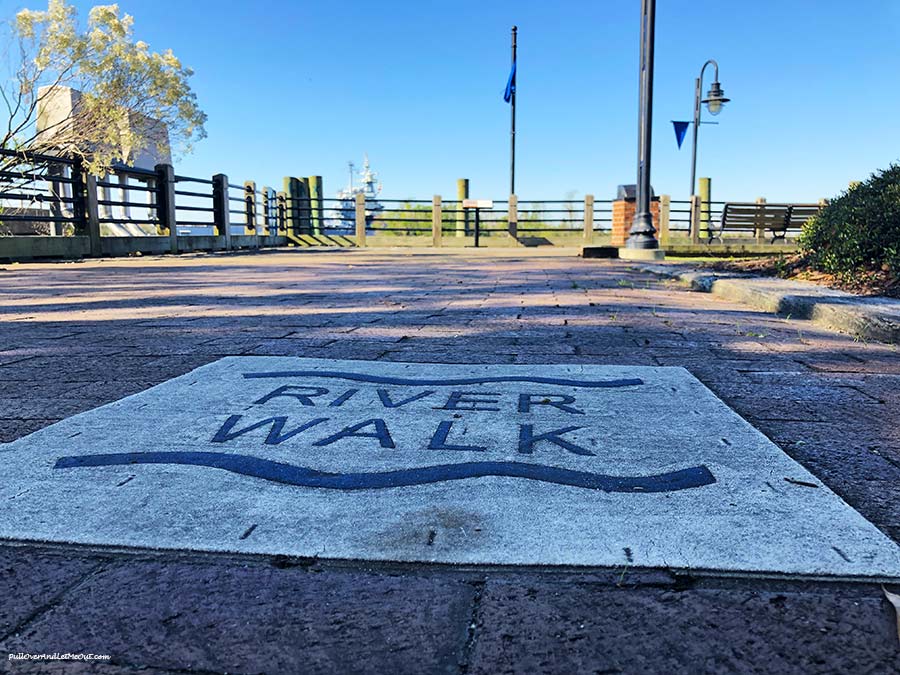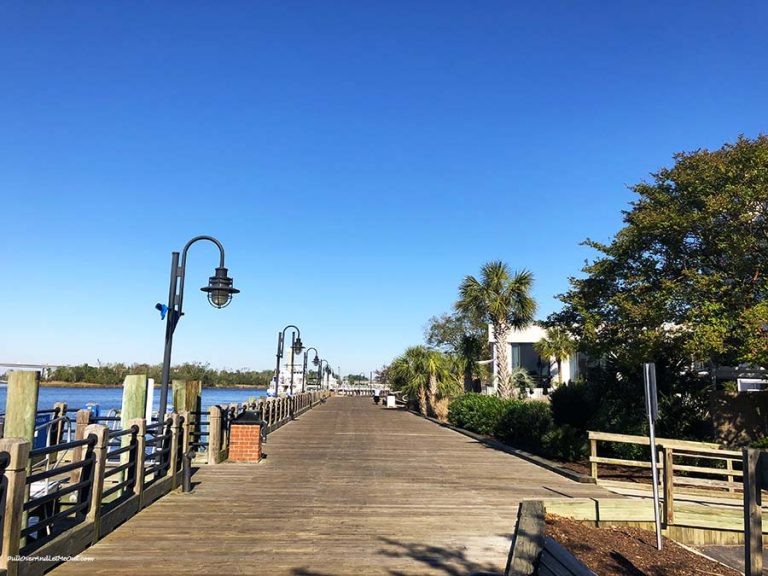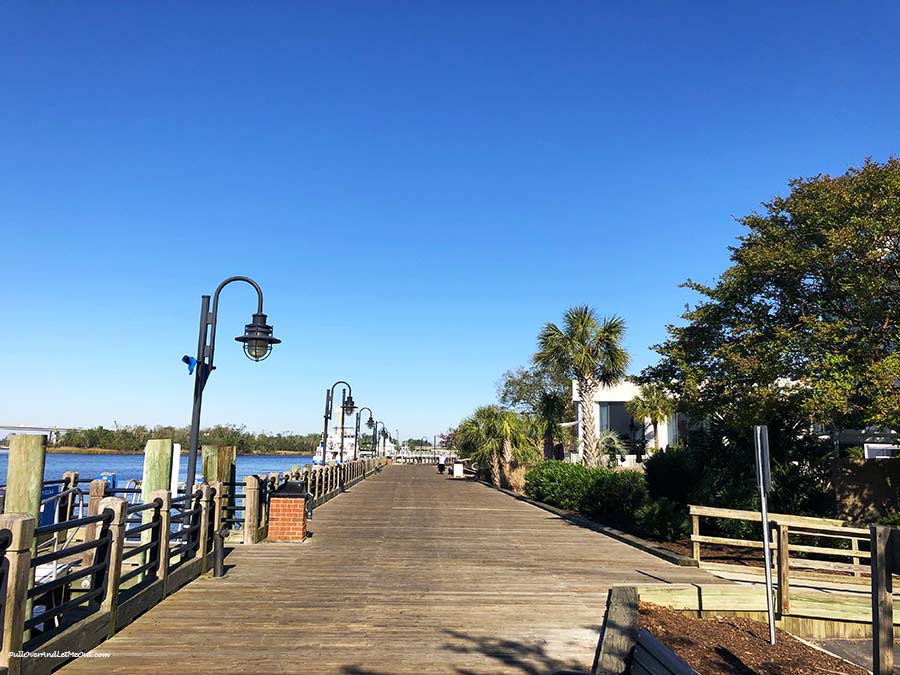 There's no shortage of locations for obtaining thirst-quenching libations in Wilmington. Whether you're in search of a cocktail, locally crafted brew, or globally sourced wine – the choices are copious.
Stop by Manna Avenue on Princess Street to try one of their signature cocktails. The AAA Four Diamond Award-winning restaurant is renown for its drinks. They even boast, "We take the cocktail very seriously."
Other popular beverage locales in Wilmington include; The Blind Elephant, Tails Piano Bar and Lounge, and The Fortunate Glass Wine Bar – all located on Front Street.
I savored a delightful Cab Franc from the Loire Valley while seated at the bar at Board and Barrel in the Hotel Ballast. The wine was the perfect complement to the sunset riverfront view.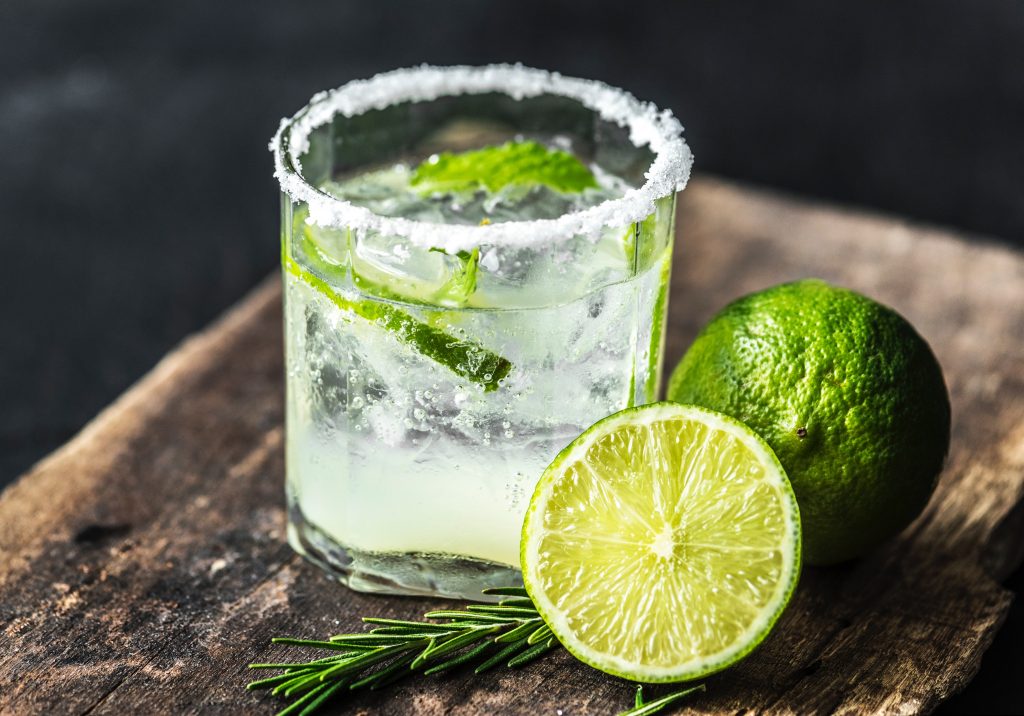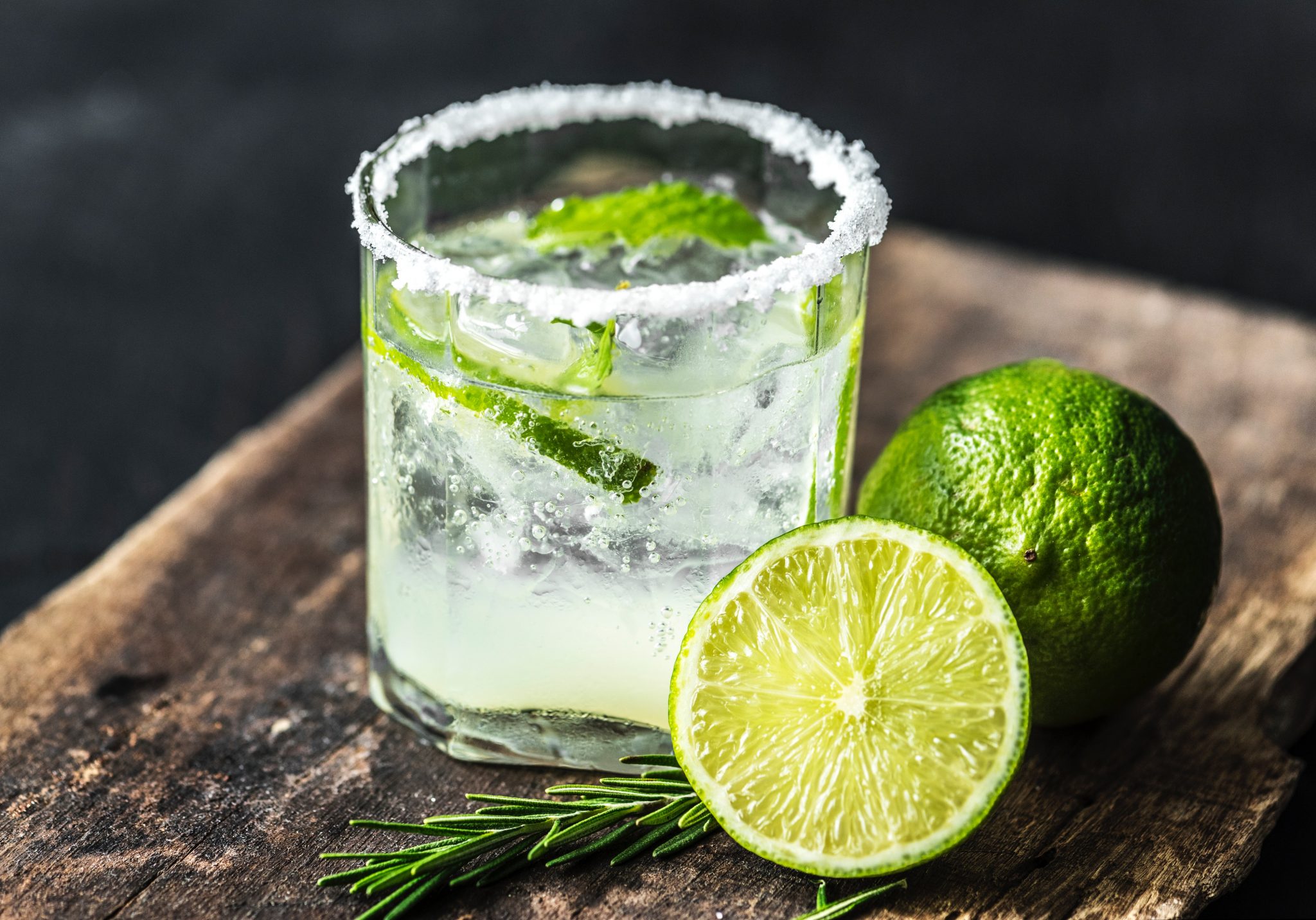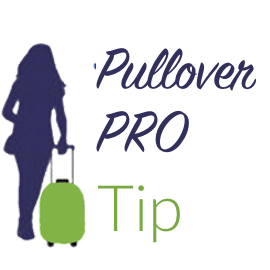 Wilmington is famous for its craft brewery scene. Beer aficionados will love the Wilmington Ale Trail.
Oh, my goodness the food!
Wilmington's dining scene serves up coastal fare with a southern flair. Locally owned restaurants, fresh to the table cuisine, bountiful seafood, outdoor dining, and limitless culinary styles garner this coastal town rave reviews. Wilmington even earned a spot in the USA Today's 10 Best Readers' Choice Awards as the #1 Best Al Fresco Dining Neighborhood.
I enjoyed several outstanding meals. There are Latin American inspired dishes at Savorez, local seasonal offerings at PinPoint, delectable cuisine at celebrity chef Vivian Howard's Benny's Big Time Pizzeria, and classic shrimp & grits at Rx Restaurant & Bar, to name a few.
Thank goodness Wilmington is such a great city for walking off meals!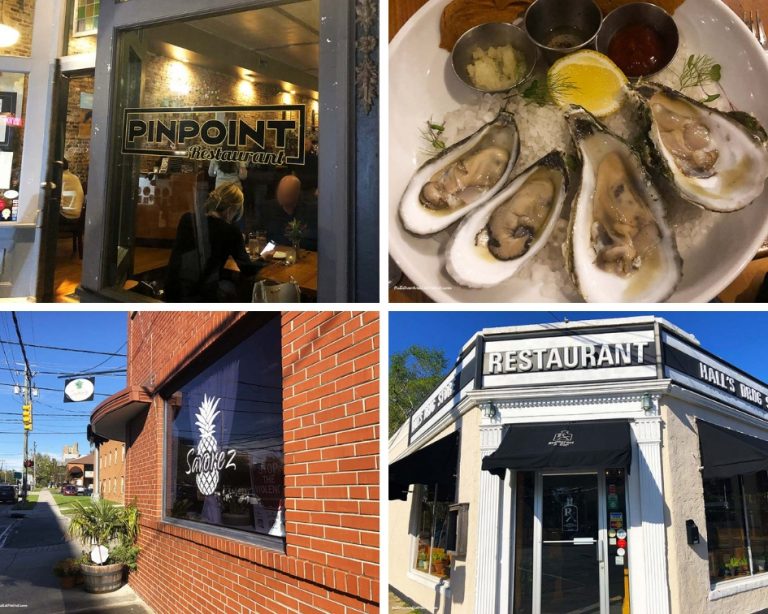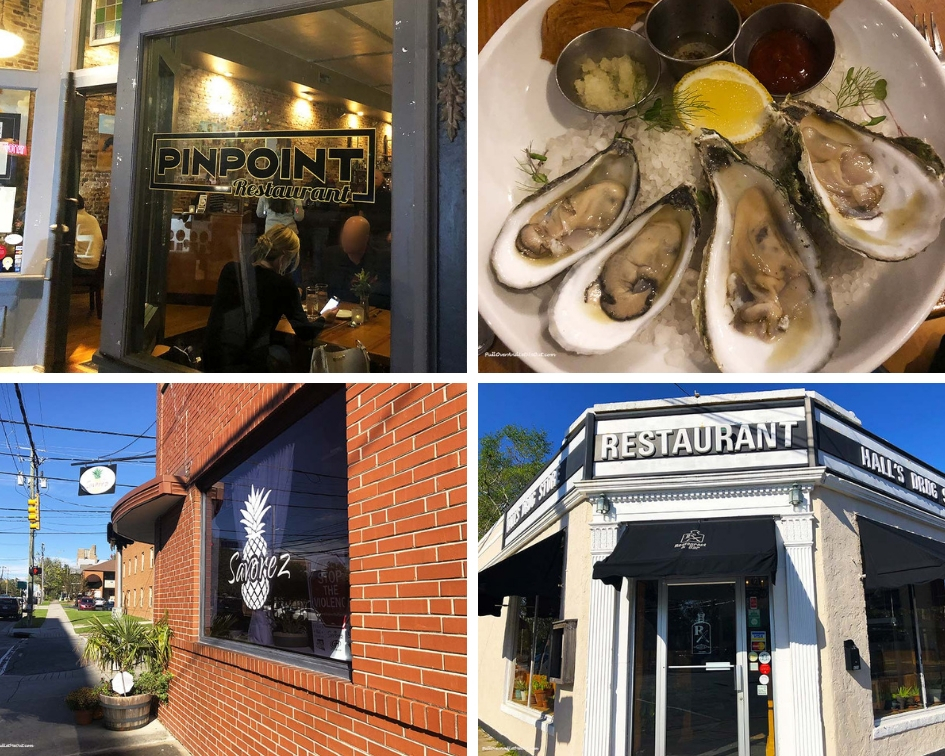 Wilmington Water Tours and Cruises
Wilmington's proximity to the Cape Fear River means there's no better way of experiencing the scenery than via boat.
Make your way to the foot of Water Street where it's possible to board an array of vessels providing a variety of tours. Choose from water taxis, sailboats, riverboats, adventure cruises, and fishing excursions. The choices and options for tours are vast.
Captain Mike of Wilmington Water Tours narrated our fascinating tour of the Cape Fear River. He acquaints passengers with the eco-system and wildlife found along the tidal brackish river in addition to giving an informative overview of the river's role in Wilmington's heritage. Adding to the enjoyment of our tour; the views of the waterfront, new convention center, and USS North Carolina from the boat are magnificent!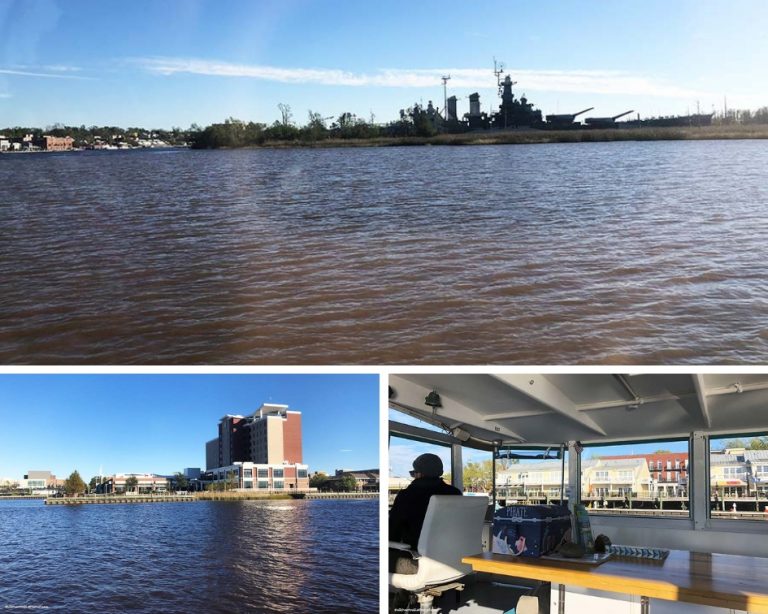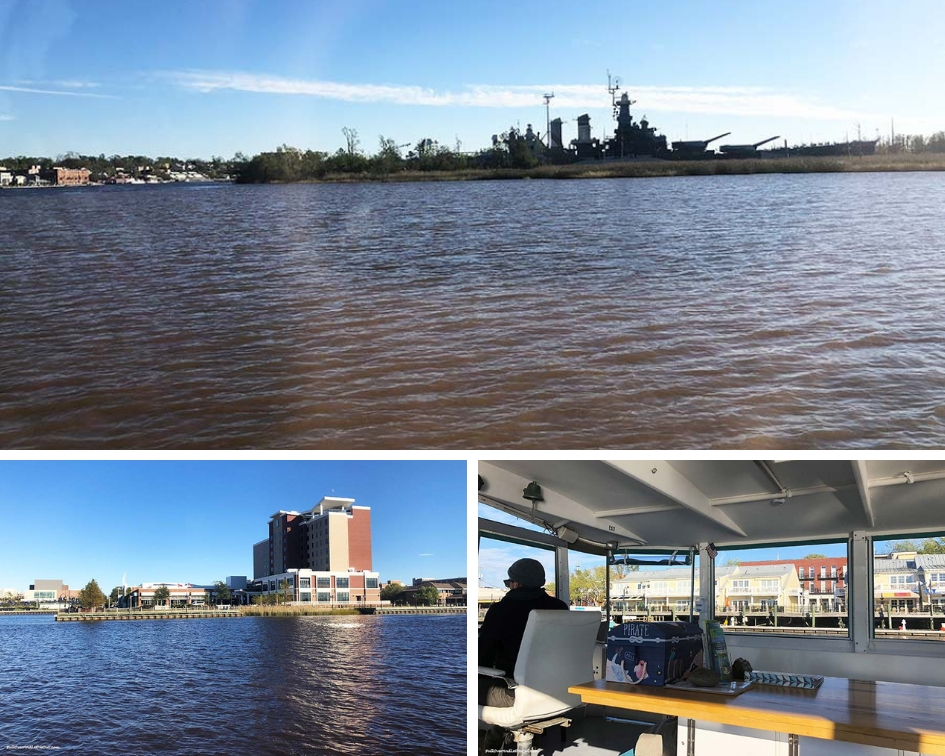 Take a Guided Tour of Wilmington, North Carolina
Downtown Wilmington offers numerous guided tours. Whether you're interested in architecture, history, ghosts, food, beverage, or the arts, there's virtually a guided tour for every traveler's tastes.
A perennial favorite and easily recognizable one is the horsedrawn carriage tour. Gather on Market Street to meet the four-footed horse guides. The calm and gentle creatures travel the historic district while your human guide regales visitors with fascinating facts. The pace of this tour permits a guest to fully appreciate the beauty of downtown Wilmington.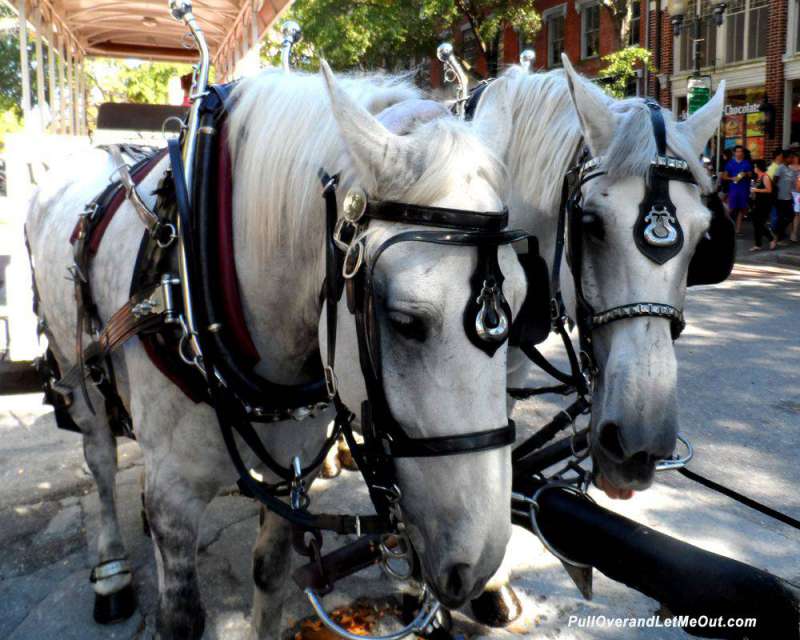 Wilmington, North Carolina is the locale for a long list of films and television shows thus earning the nickname, Hollywood East. Favorite flicks and series filmed in Wilmington include; Weekend at Bernie's, Iron Man 3, One Tree Hill, multiple Nicolas Sparks films, and my personal favorite, Dawson's Creek. As a result, a favorite tour and pop-culture hit with visitors is the Hollywood Walking Tour.
The 90-minute tour is "guest specific" which means your guide tailors the trip based upon what fans in the group want to see. So, in addition to several well-known television and movie set locations, I enjoyed seeing multiple sites featured on Dawson's Creek. (I'm Team Pacey in case you're wondering.)
Our guide is a bona fide walking encyclopedia of television and film knowledge. He enthusiastically escorts tour-goers through one of America's largest living film sets or as he affectionately refers to it, Wilmywood.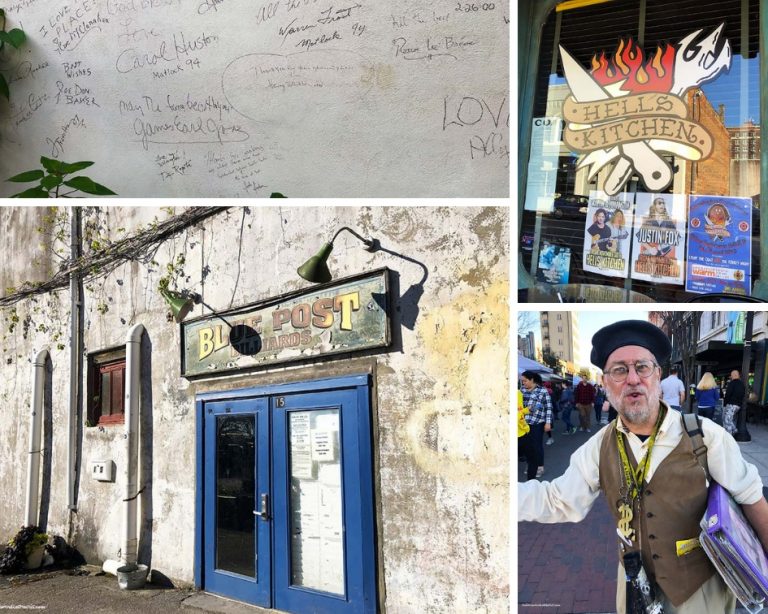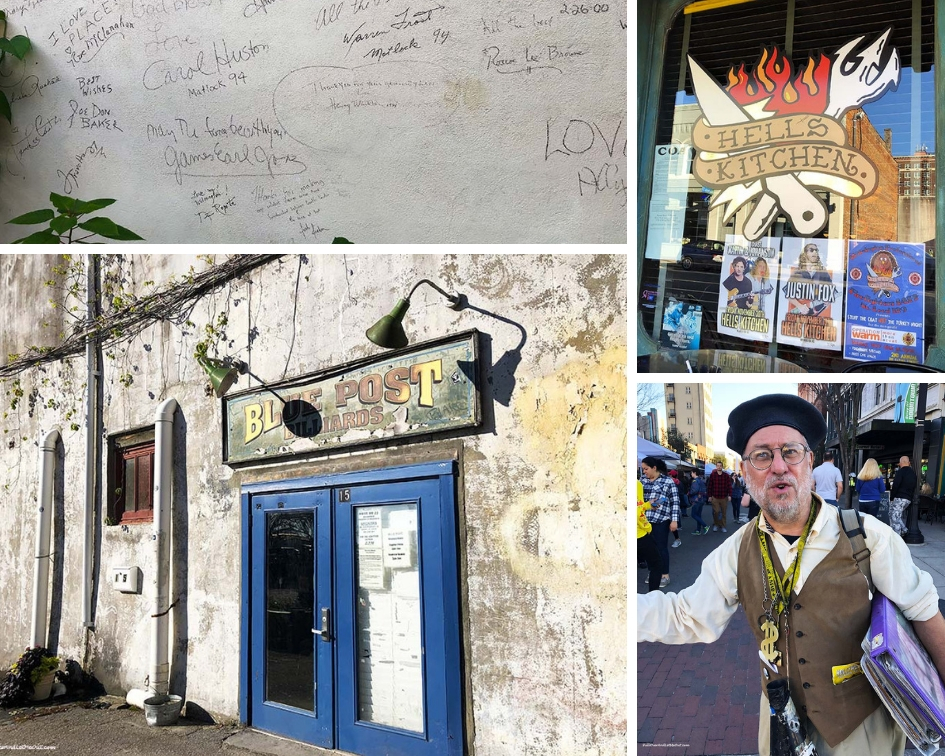 The U.S.S. North Carolina
The Battleship North Carolina is an iconic landmark or should I say river mark?
Docked along the Cape Fear since 1961, the magnificent ship which served in World War II is a memorial to its WWII veterans as well as the 11,000 North Carolinians who were killed over the course of the war.
The ship is open every day, including holidays. Hours are from 8 am to 4 pm Labor Day through Memorial Day and 8 am to 7 pm Memorial Day to Labor Day. Tours are self-guided. However, guided tours are available on Saturday mornings and afternoons. The Battleship North Carolina is a must-see, one-of-a-kind Wilmington experience I absolutely recommend.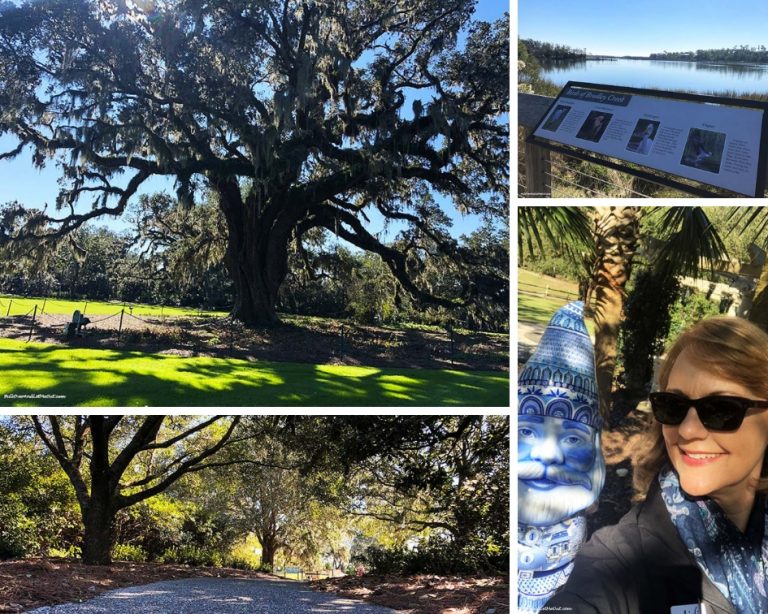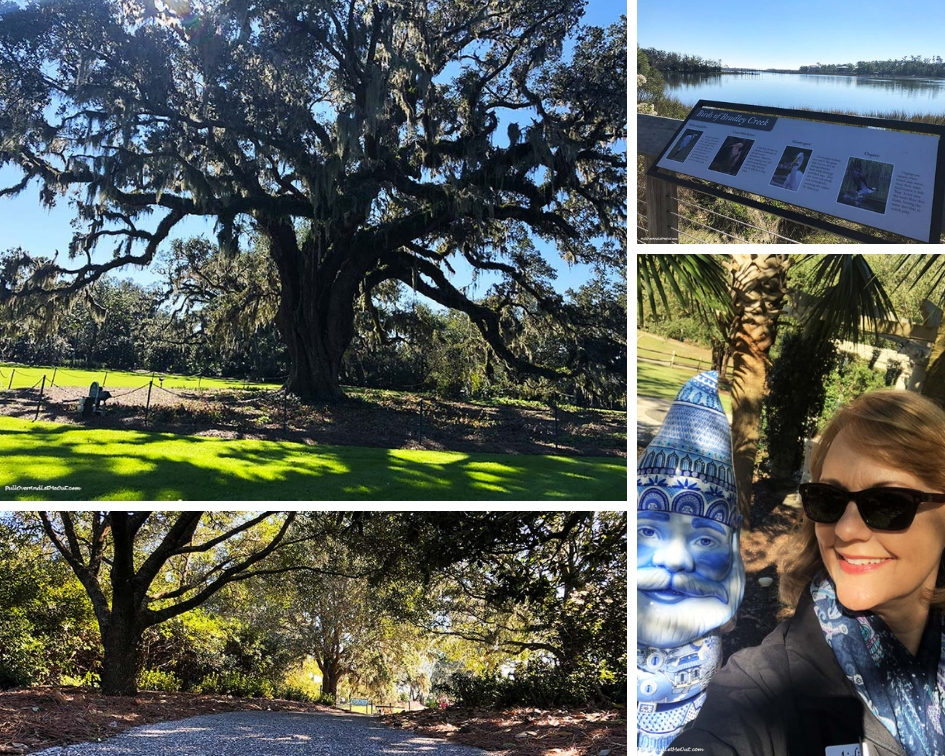 If you enjoy beautiful gardens, venture away from downtown to visit Airlie Gardens. Airlie Gardens is delightful and the tour is self-guided permitting guests to wander at their own pace. The peaceful escape is comprised of  67-acres of greenery, blossoms, trees, wildlife, and walking paths.
Located on the edge of Wilmington, historic Airlie Gardens dates back to the 18th-century and showcases the natural beauty of the region. Special events and exhibitions fill Airlie Garden's calendar throughout the year.
I had the good fortune of visiting while there was a GNOME Invasion – 15 oversized garden gnomes cheerfully displayed throughout the gardens. Additionally, the sight of several turtles sunning themselves on a log was a nature scene bonus.
Beauty and tranquillity are words that best describe this enchanting verdant sanctuary.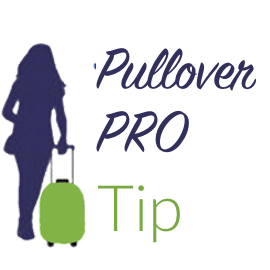 Airlie Gardens Butterfly House is open seasonally, May 15th through October 15th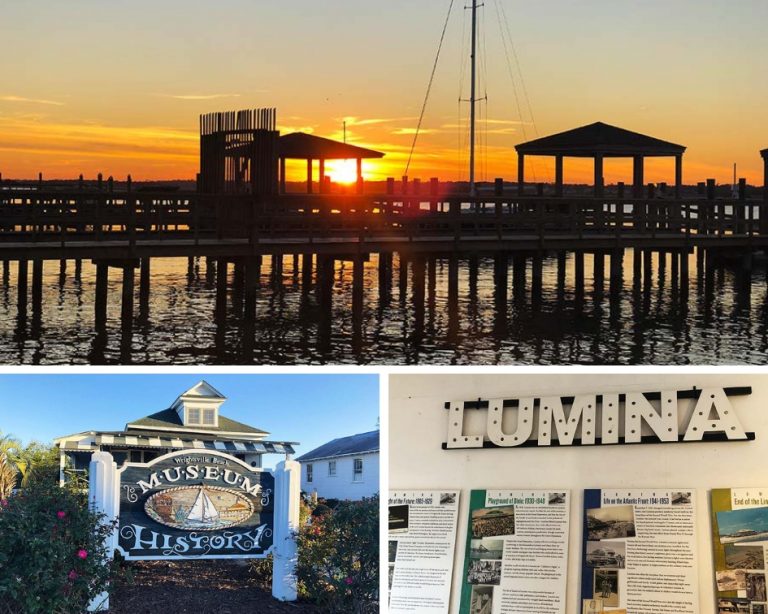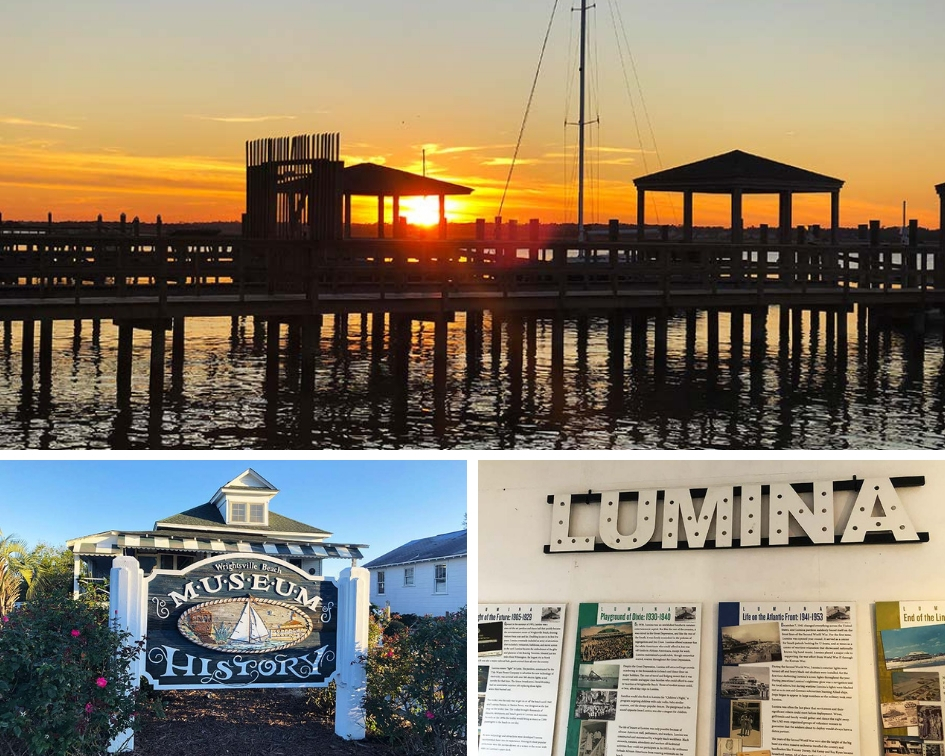 Just across the bridge from Wilmington is Wrightsville Beach. The popular resort village is an island of sparkling white sand between the Atlantic Ocean and the Intercoastal Waterway. The quaint seaside town is the perfect spot for beach walks, water sports, outdoor adventures, dining, shopping or simply escaping the mainland.
I recommend a visit to the Wrightsville Beach Museum to learn about the island's history. Housed in one of the island's original beach cottages, the museum imparts the story of how Wrightsville Beach became a favorite resort destination halfway between New York City and Miami.
Step back in time upon entering the cozy museum. It's brimming with artifacts and nostalgically decorated hearkening back to a time when trolly cars shuttled guests from the mainland to take joy in the seaside resort. It's also home to the original Wrightsville Beach Mailbox. (read more here)
No visit to Wrightsville Beach is complete without enjoying a delicious seafood dinner. After checking out the shops and boutiques in the amiable village, dinner at Shark Bar and Kitchen is a splendid cap-off to the day.
The laid back casual restaurant serves locally sourced seafood, regional favorites, and there's an amazing raw bar. I start with the Texas Tots covered in queso, smoked pulled pork, and scallions as an appetizer, yum! And for my meal, the Shrimp and Mahi Tacos are scrumptious – zesty with a little kick, just the way I like em! Ergo, it's easy to understand why Shark Bar and Kitchen is a favorite with beach-goers.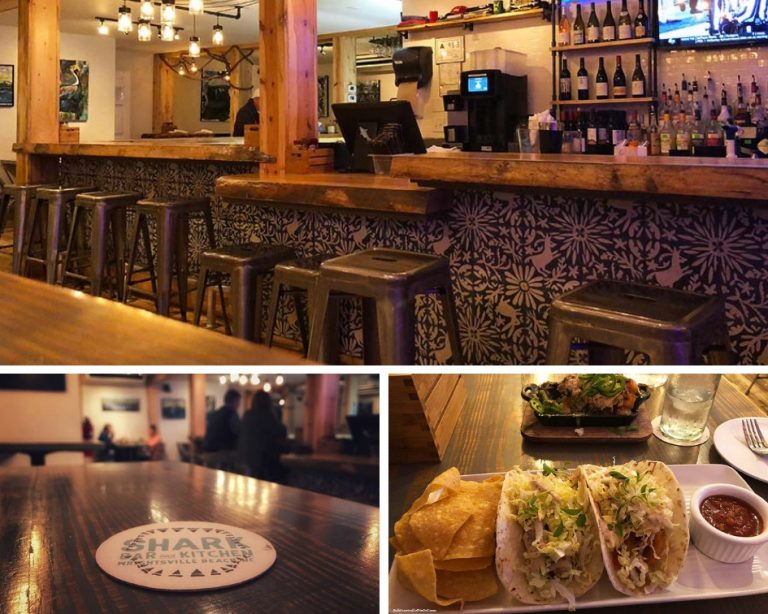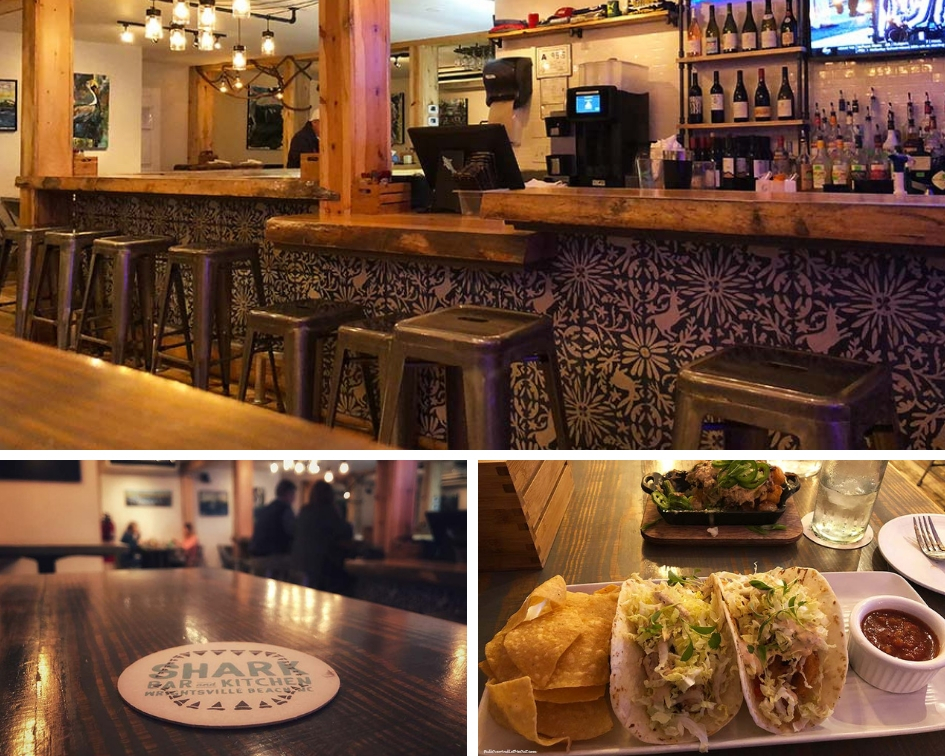 Experience Wilmington's Art!
Not to be overlooked is the Cameron Art Museum located on S. 17th Street. The museum is celebrating 50 years of Art Education through exhibits and community programs of historical and modern significance. In addition to the museum's permanent collection, Cameron hosts between six and eight annual rotating exhibitions and multiple events throughout the year. Adding to the artistic experience, there's the Cam Café featuring locally sourced hand-crafted food and beverages making this engaging museum a pleasant artistic gathering place.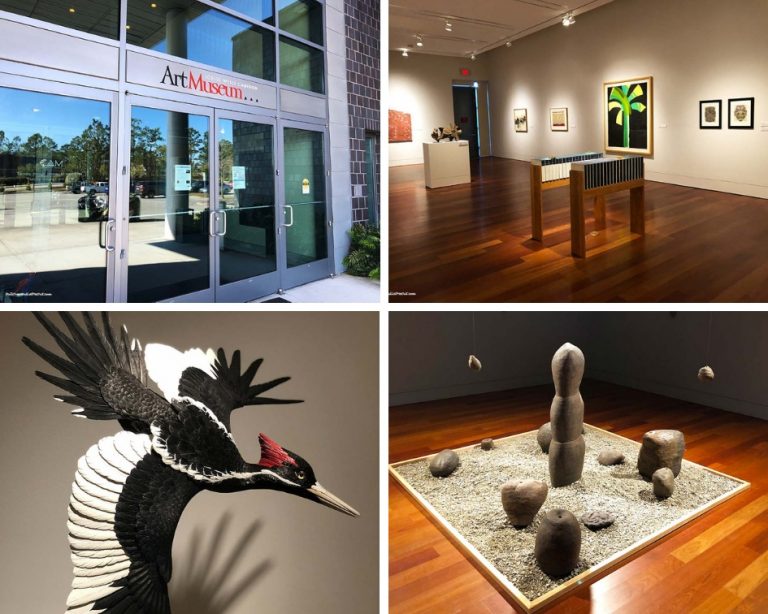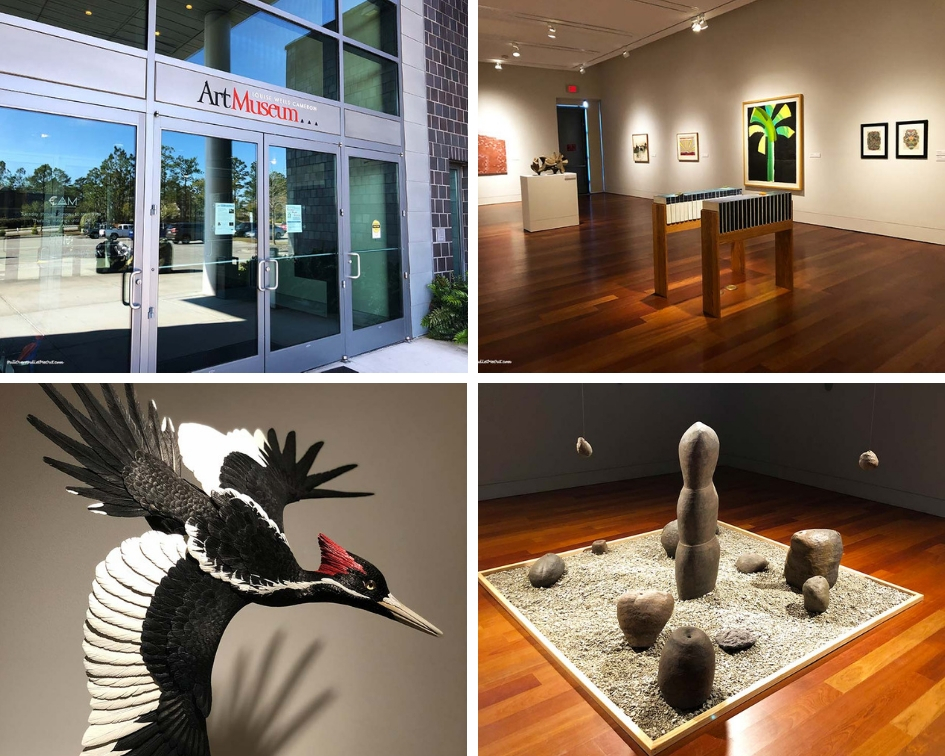 Wilmington, North Carolina Coffee Shops
In Wilmington, there's a wealth of cool coffee shops. No matter where you roam, you're never far from a great cup of java. In fact, you might feel you're missing out visiting the Port City without drinking in the hip coffee shop atmosphere at least once. On this trip, I made a point of visiting Bitty & Beau's Coffee.
Bitty & Beau's came to my attention via a Facebook video featuring owner, Amy Wright being named CNN's Hero of the Year. The coffee shop's mission is all about the inclusion and acceptance of people with intellectual and developmental disabilities.
If you want to stop by for a cup of coffee or tea, Bitty & Beau's is a spacious, cheerful, welcoming coffee house. Not only does Bitty & Beau's serve great coffee, but they also sell a lineup of branded merchandise. Moreover, Bitty & Beau's is staffed by people living with IDD. You'll feel the love from the moment you arrive.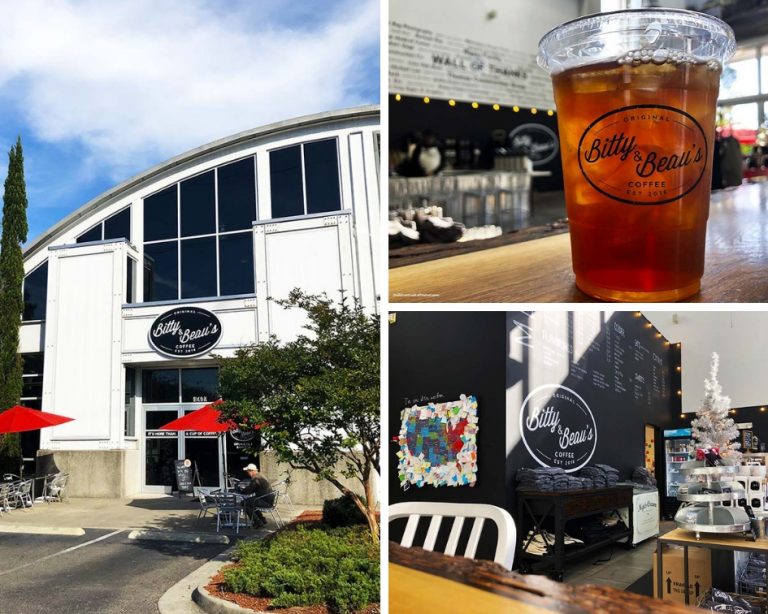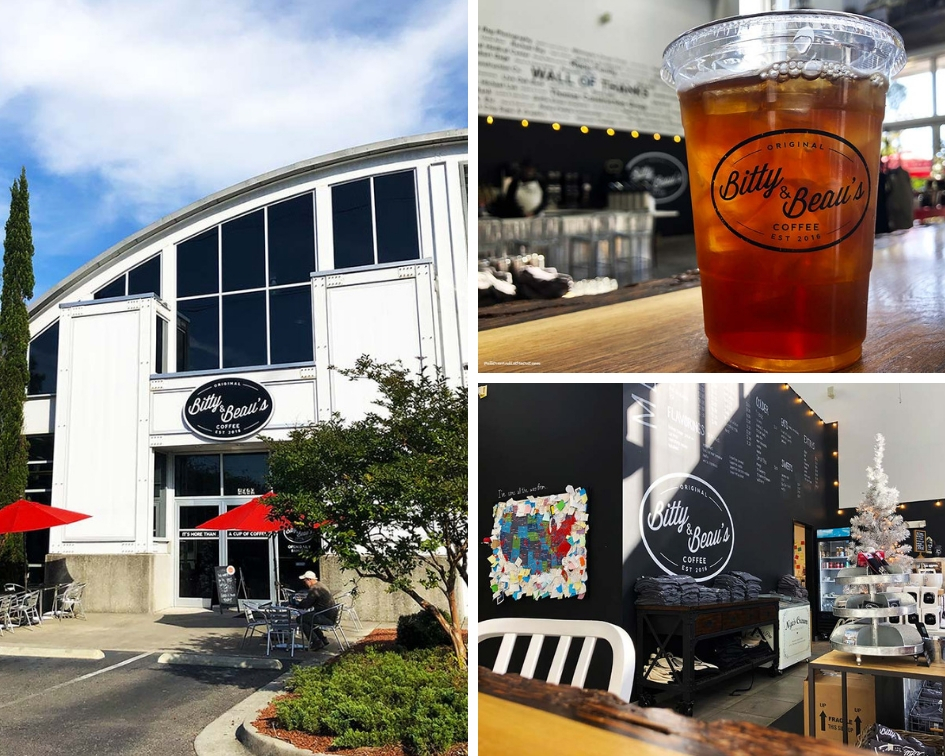 Wilmington is a wonderful town to get away from it all for a while. Whether you're looking for family fun, a girls weekend, a romantic getaway, or outdoor adventure, Wilmington offers a variety of places to stay while 'celebrating life's monumental moments at the coast.' There are multiple chain hotels along the waterfront as well as charming bed and breakfast inns, vacation rentals, and Airbnb.
During my time in Wilmington, I stayed at the Hotel Ballast on Water Street. The Ballast, a part of Hilton's Tapestry Collection, was the perfect hub for the weekend. Located on the waterfront, adjacent to Riverwalk, and a quick stride to most downtown attractions, the rooms are spacious and well-appointed with amenities. I especially appreciate the abundant USB ports for charging devices. Even better, the view of the Cape Fear River is unsurpassed.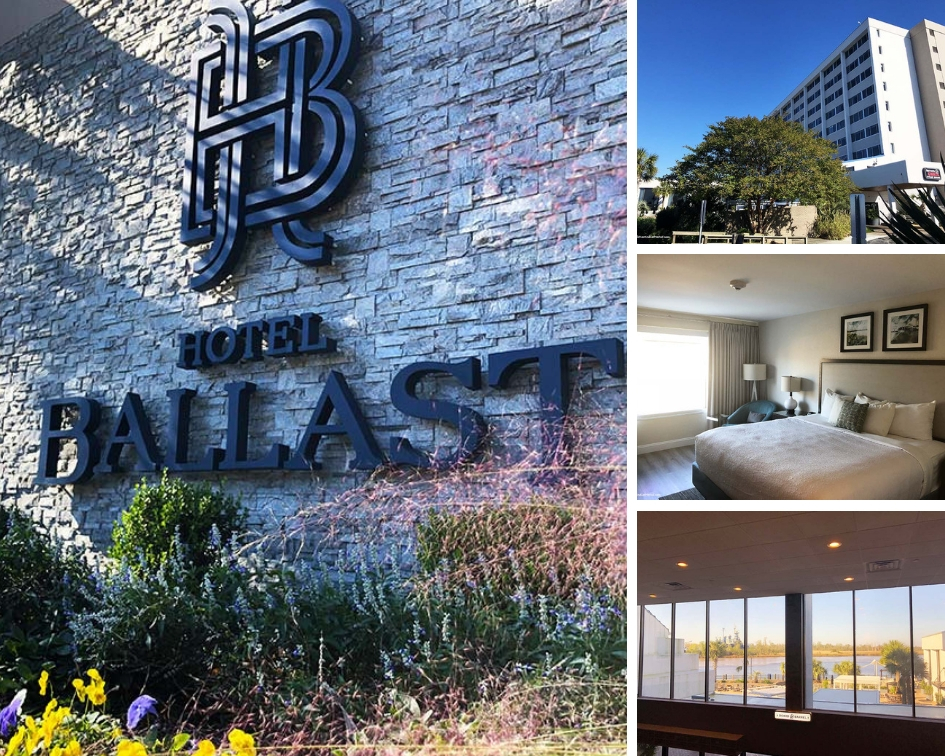 Each time I return, I discover even more fun things to do in Wilmington, NC. The charming city on the Cape Fear River embraces its history while forging ahead into the future with new and exciting additions to the landscape. From the performing arts, museums and galleries, parks, outdoor recreation, beaches, history, shopping, dining, and festivals – the number of attractions increases each time I visit. With so much to enjoy and experience, Wilmington, North Carolina keeps calling me back and has me singing its praises. There's no doubt, I'll be back again, soon!
Tell me, have you been to Wilmington, and if so, what's your favorite Wilmington & Beaches destination?
Although my visit to Wilmington was hosted by Wilmington, NC River District & Island Beaches, all opinions are honest and my own!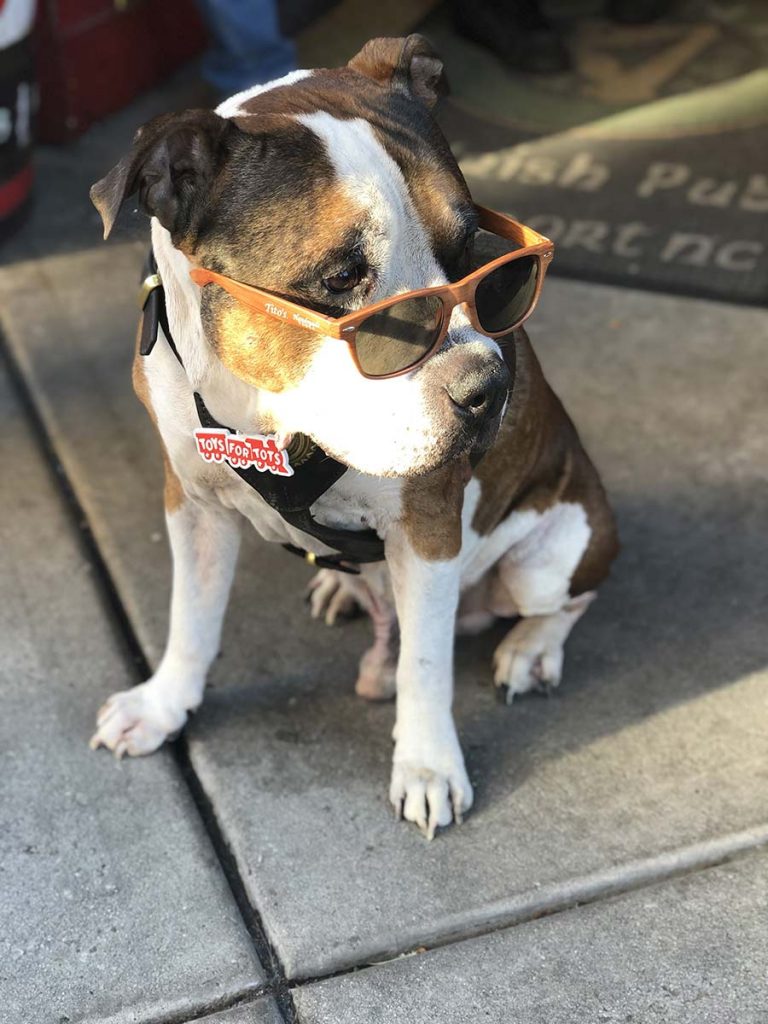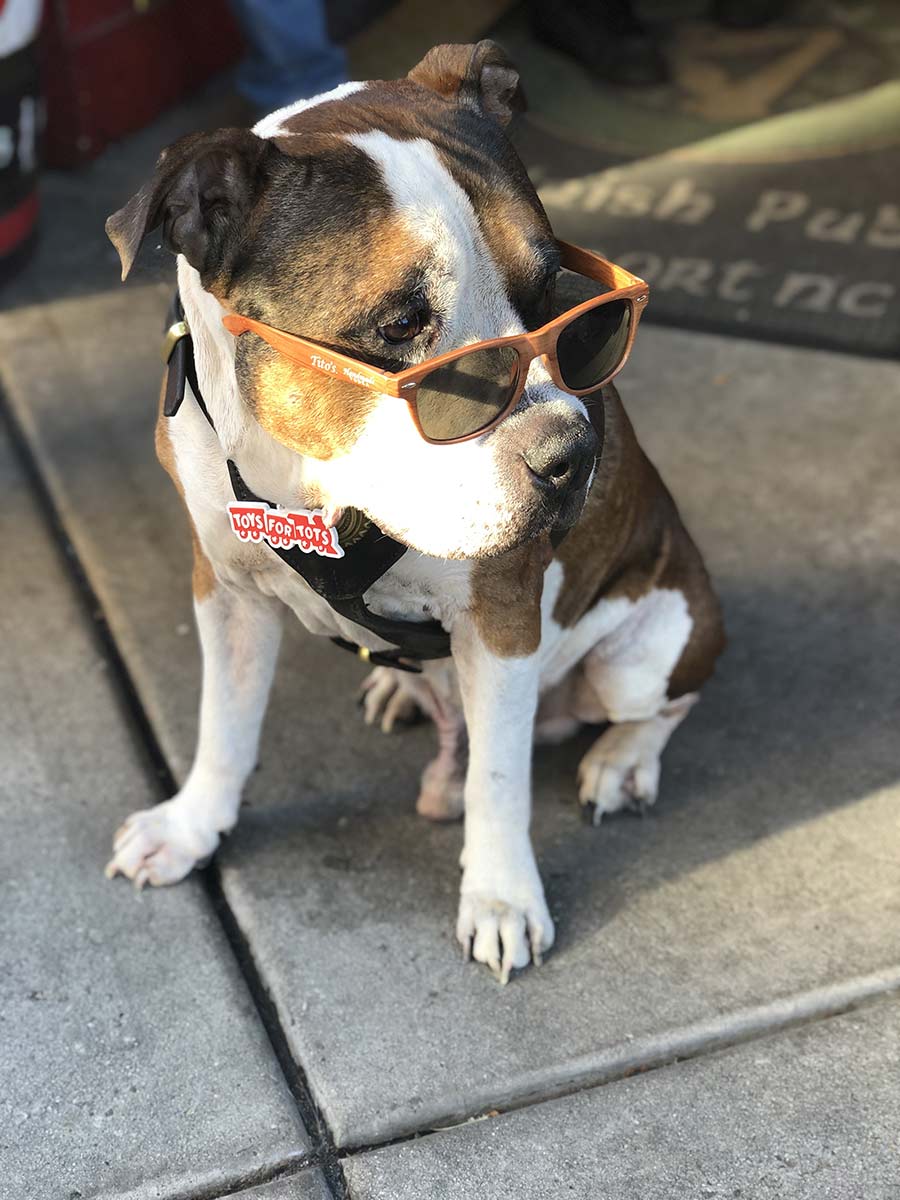 Hey Pinners, Pin This For Later!
► Plan Your Trip to Wilmington, North Carolina Now!
Hey pinners, save this for pinning after your trip
After you get back from your trip, please use these images to post to social media or post your own photos.  Please tag us on your post #pulloverandletmeout
You can also use the social sharing links on the SmartTrip tool.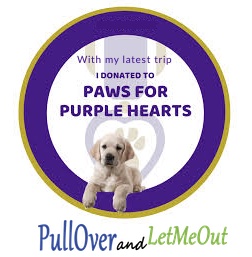 More stories you'll love!​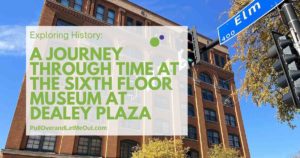 An outstanding museum dedicated to the solemn and historic event that occurred on November 22, 1963, is located within the former Texas School Book Depository building. Travel there with PullOverandLetMeOut to discover why the Sixth Floor Museum at Dealey Plaza is a must-see attraction when visiting Dallas.
Read More »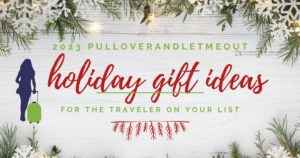 Travel with PullOverandLetMeOut to discover 2023's hottest holiday gift ideas for the traveler on your shopping list.
Read More »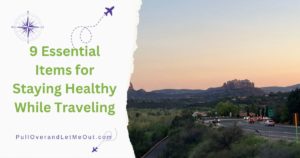 Make a healthy trip a priority. Travel with PullOverandLetMeOut to discover 9 essential items for staying healthy while traveling.
Read More »
Shop for the hottest travel gear!