St. Augustine, Florida, a historic city nestled along the Atlantic coast, has a rich tapestry of culture and tradition. Among its many treasures are the St. Augustine Distillery and the San Sebastian Winery, both of which offer visitors a glimpse into the artistry and craftsmanship of spirits and wines. These two tours weave together the history, passion, and dedication of their respective artisans to tell a story of contrasts and similarities. Travel along with me and enjoy a tale of two tours that are worth taking while visiting this historic Florida city.
Disclosure:
Many of the links you see on this site and within our trip planning tool are affiliate links. If you click through and make a purchase, I'll get a small commission and it won't cost you any extra. On selected stories, for those hotel and car bookings made using our TravelingToGive™ tool we contribute 2.5% of gross hotel and car sales to Paws for Purple Hearts. So, thanks in advance for helping me keep bringing you the content you enjoy and, at the same time, giving back to those who so bravely serve our country! #everytripmatters
St. Augustine Distillery: Crafting Heritage and Flavor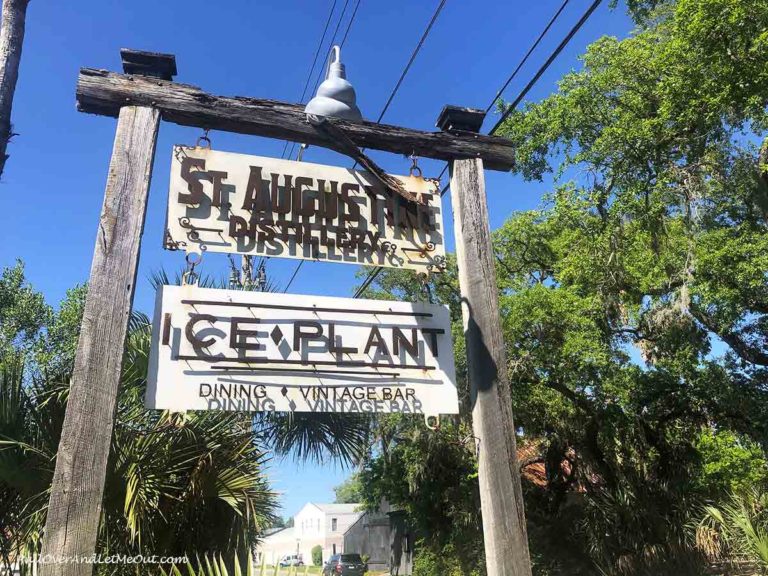 The St. Augustine Distillery is a beacon of artisanal excellence within a meticulously restored early-twentieth-century ice plant. When visitors walk through the doors, they are transported back to when craftsmanship was king. Polished copper pot stills gleam in the soft light, evoking nostalgia for traditional distillation methods.
The self-guided tour provides an intimate view of the distillation process, from sourcing locally grown grains to the meticulous fermentation and distillation stages. Knowledgeable guides are on hand to share insights into the distillery's commitment to sustainable practices, using reclaimed materials, and supporting local agriculture. Travel at your own pace and take in as much or as little information as you like.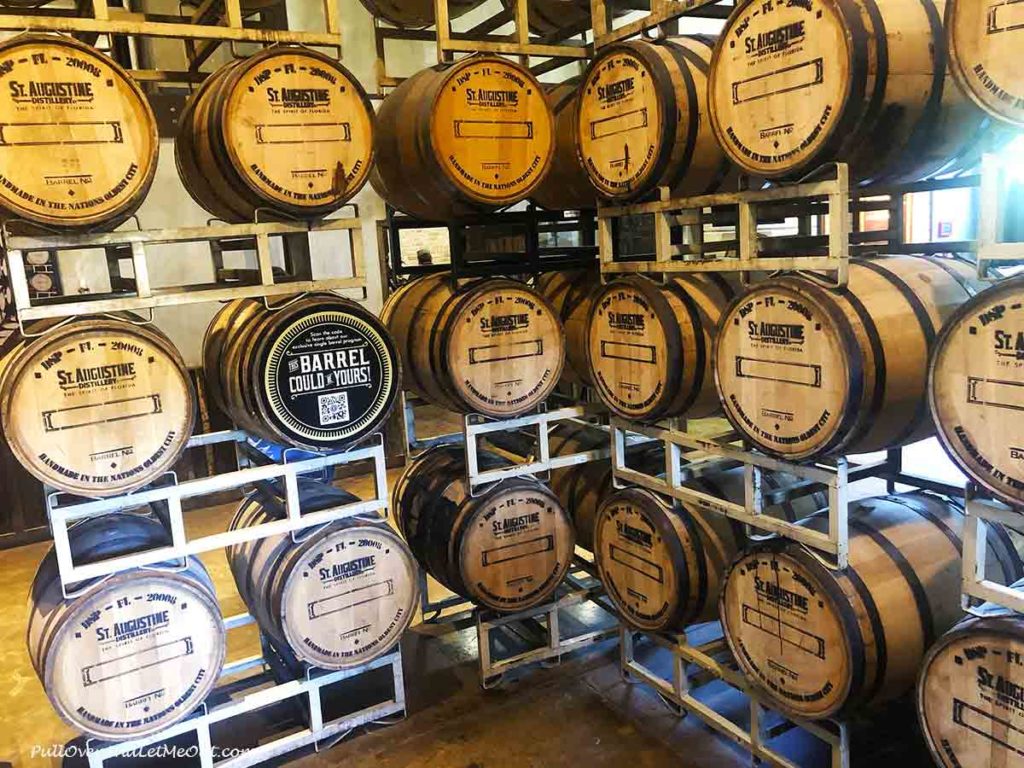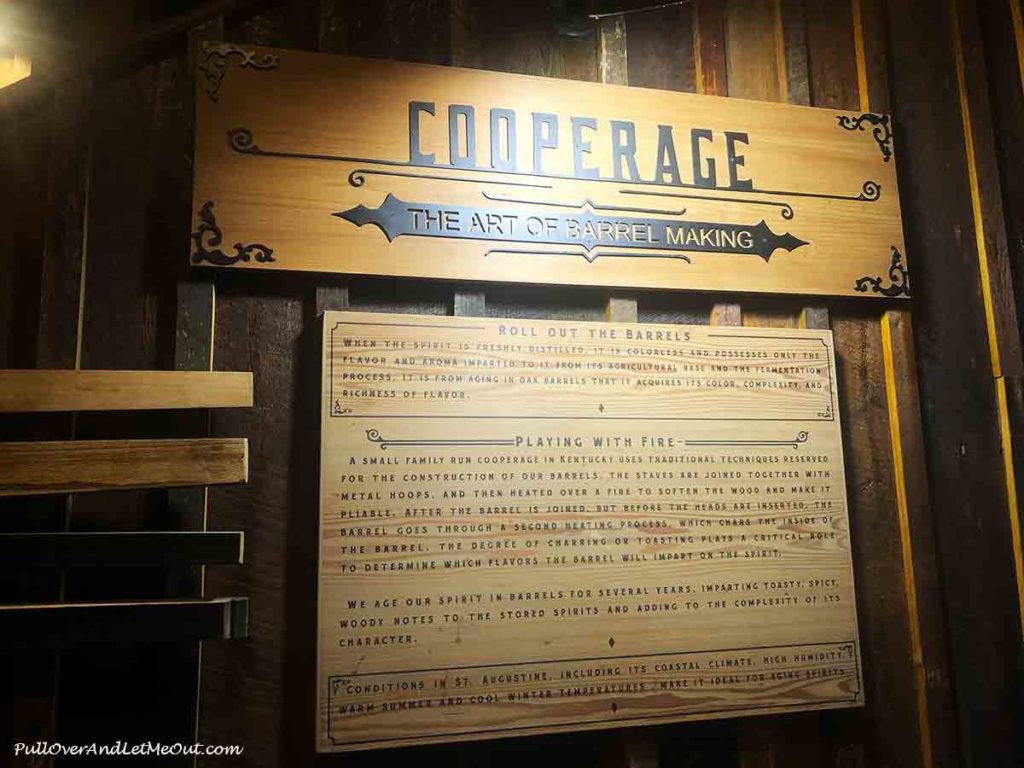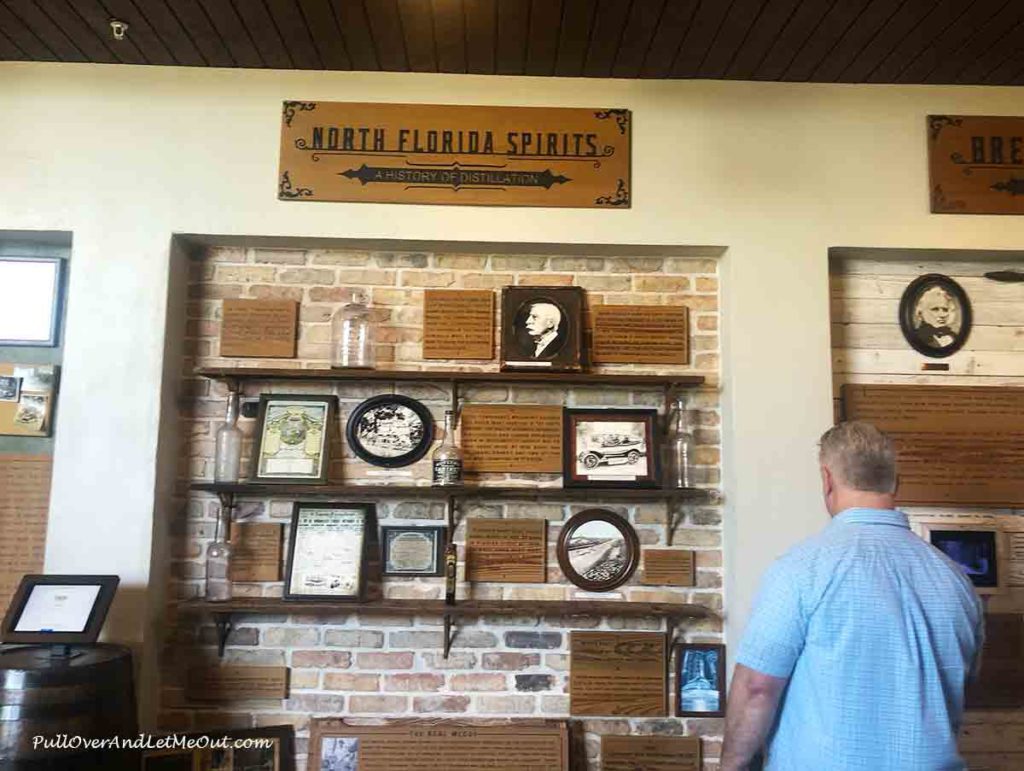 Beyond the technical aspects, the St. Augustine Distillery tour delves into the art of mixology. Visitors learn about the nuanced flavors of various spirits and are treated to tastings of the distillery's signature creations, including small-batch gin, bourbon, and vodka. Best of all, you'll learn how to make four of their signature cocktails and have the opportunity to purchase the ingredients in the gift shop so you can recreate these yummy refreshments at home. We were so impressed with their signature Gin and Tonic that we bought a bottle of gin and some of their delectable mix to take home and enjoy while reminiscing about our time in the beautiful city.
The self-guided tour of the St. Augustine Distillery is free of charge and available seven days a week from 10:30 am to 5:30 pm and no reservations are required. All you need is a valid ID showing you're over 21 years of age to join what is called the number 1 Whiskey Tour in North America. 
The tour is an excellent way to learn about the distillation process and the many aspects that go into producing award-winning spirits. I was particularly interested in learning about the rich heritage of these spirits in North Florida. I also enjoyed browsing their expansive gift shop, which is filled with spirits, barware, clothing, and other items.
For true aficionados, St. Augustine Distillery also offers guided tours. Book ahead and savor an in-depth behind-the-scenes tour. Choose from their "Fill Your Own Bottle Experience," "The Spirit of Florida Bourbon Experience," or the "Certified Bourbon Steward Course." Prices for those tours vary based on the tour you select.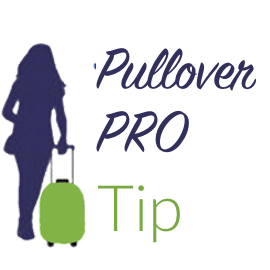 Click here to learn about more great tours of St. Augustine
San Sebastian Winery: A Symphony of Grapes and Tradition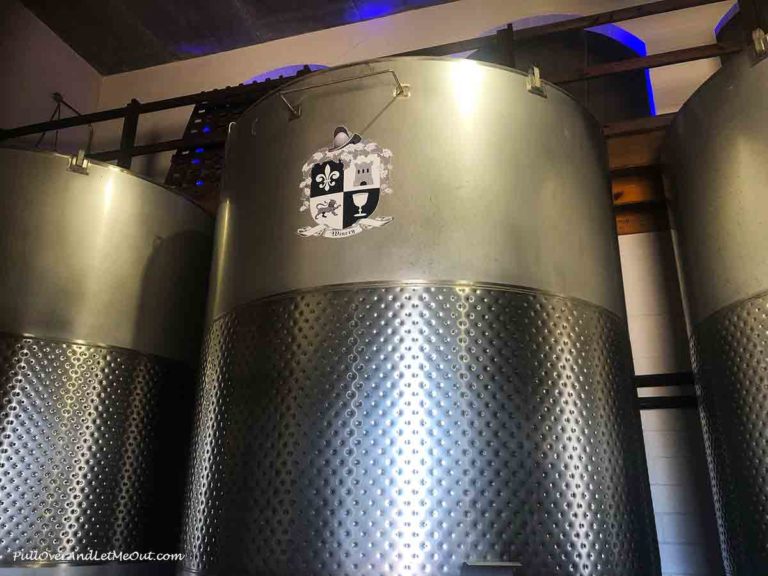 The San Sebastian Winery, on the other hand, showcases a different facet of St. Augustine's beverage heritage. The winery is housed in a charming Spanish-style building that evokes a sense of Mediterranean elegance and is located just a stone's throw away from the historic district. The self-guided tour takes visitors through the intricate process of winemaking, from grape selection to bottling. As guides share the detailed steps taken to produce a variety of wines, from dry whites to rich reds, the winery's commitment to quality shines through.
This bustling winery, which occupies what was once Henry Flagler's East Coast Railway Building, does an excellent job of welcoming visitors to sip, savor, and learn about these delicious wines and how they are made. Tour participants travel at their own pace and are given numerous opportunities to sample the wines on offer.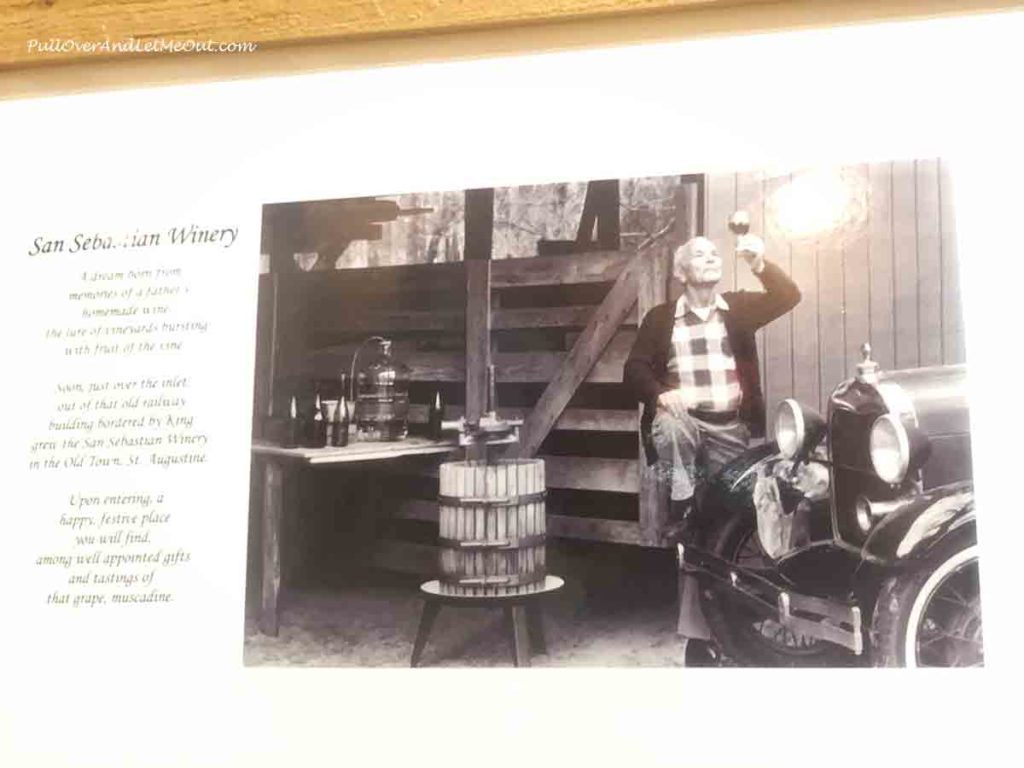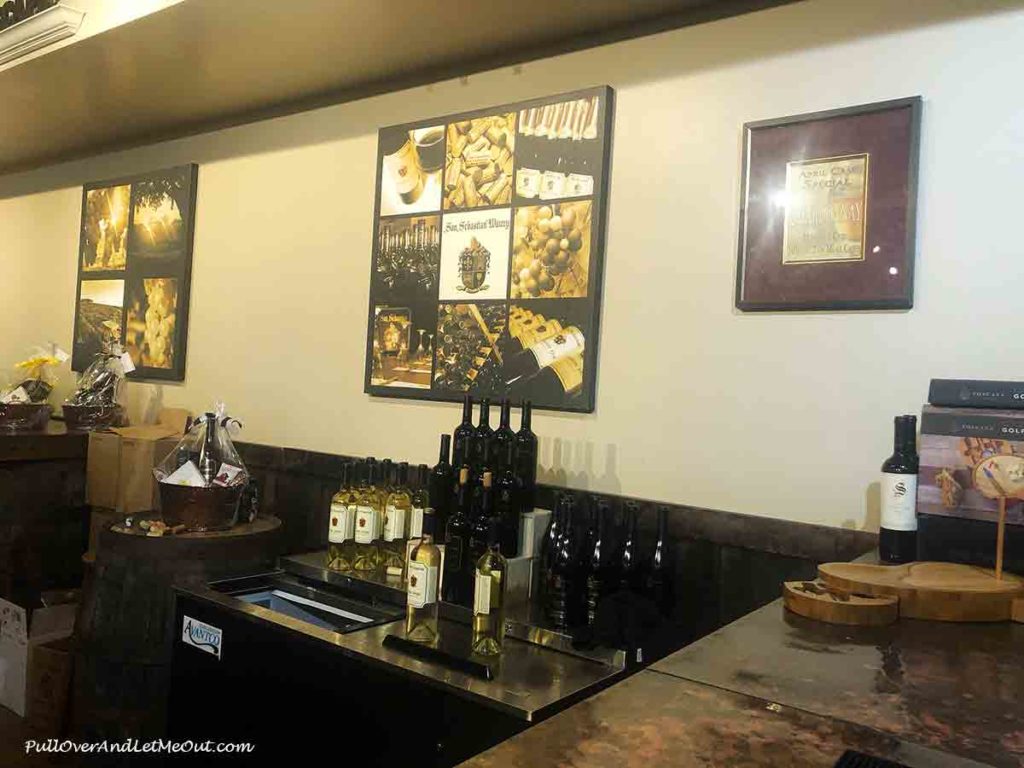 San Sebastian Winery offers complimentary self-guided tours and wine tastings throughout the day, seven days a week, except on major holidays. Monday through Saturday from 10 a.m. to 6 p.m., and Sunday from 11 a.m. to 6 p.m. Before 5:00 p.m., the last chance for touring and tasting is offered.
We particularly appreciated the way wine history and information were interspersed between tasting stations. Similarly, tasting the wines was enjoyable, and we were able to take notes on each one while admiring the historic building's beauty. Furthermore, the gift shop is the largest wine gift shop I've seen, making it a great place to do some souvenir shopping as well.
If time allows and your schedule is flexible, stay and enjoy The Cellar Upstairs Bar and Restaurant. This delightful restaurant atop the winery offers a light menu, musical entertainment, wine pairings, and stunning views of St. Augustine and the San Sebastian River. It's the perfect way to wrap up your tour and enjoy the ambiance.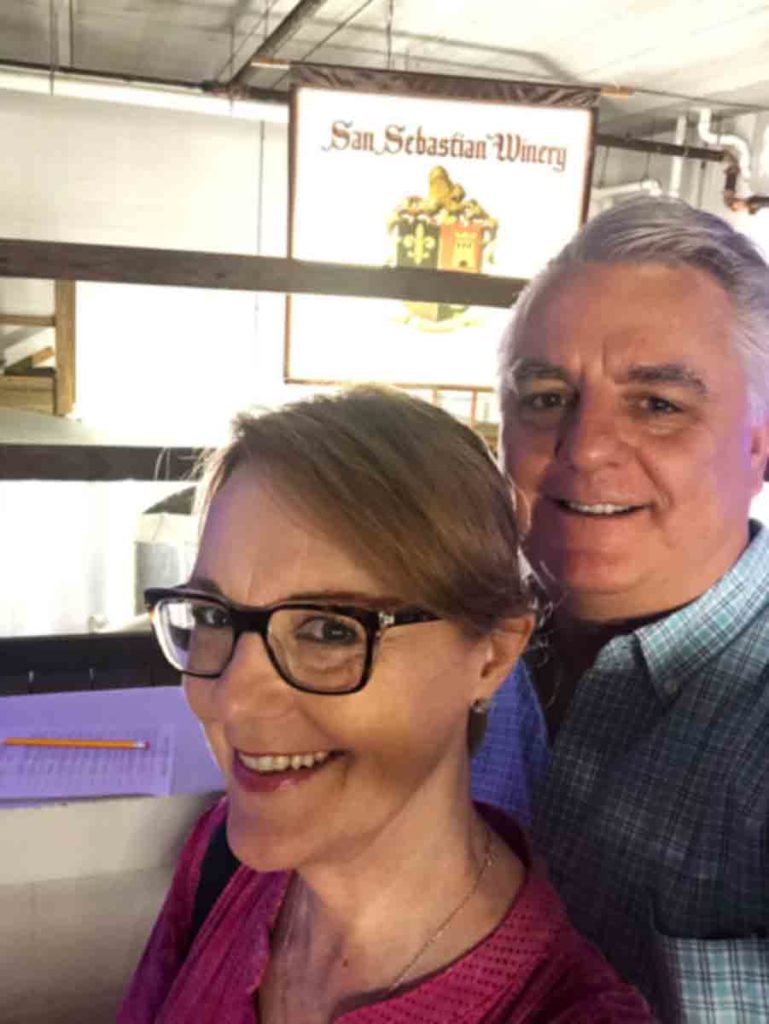 St. Augustine, Florida is a beautiful, historic city with a diverse range of tourist attractions. St. Augustine Distillery and San Sebastian Winery are two excellent options for visitors especially if you're on a budget.
When we visited, I was impressed by both of these locations for a variety of reasons. They clearly understand how to keep tours moving while providing ample opportunities to learn, explore, and sample. Similarly, they both have large gift shops where guests can make purchases once they have finished sampling. By not charging for the tour, they more than make up for it in end-of-tour sales, which I think is a clever strategy.
Whether you are a teetotaler or have a refined taste for exquisite wines and spirits, the tours of St. Augustine Distillery and San Sebastian Winery offer a wealth of captivating insights, information, and delightful drinks. These two experiences create a delectable tale of two tours that let visitors drink in the flavors of St. Augustine.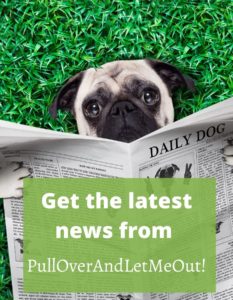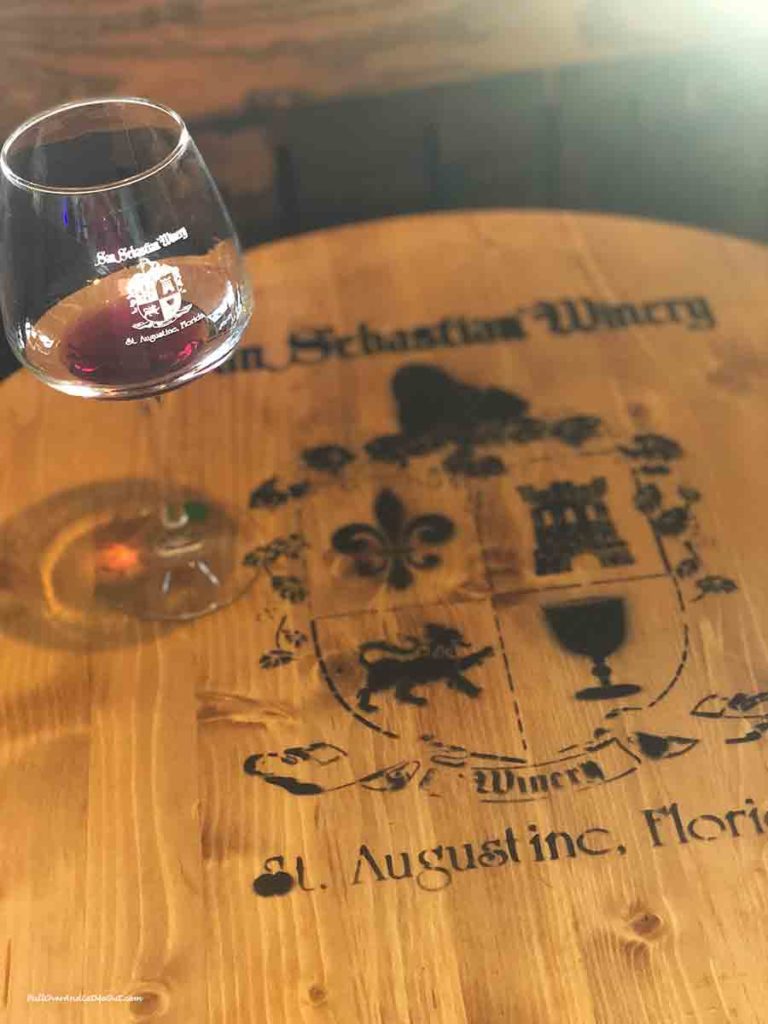 Hey, Pinners, Pin this for later!
► Plan Your Trip to St. Augustine, Now!
More great travel stories you'll love!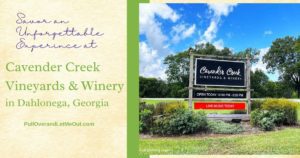 Cavender Creek Vineyards & Winery is a thriving and welcoming wine destination perfect for wine enthusiasts and anyone seeking a scenic escape from the daily grind. Travel there with PullOverandLetMeOut to discover this charming winery in the Appalachian foothills.
Read More »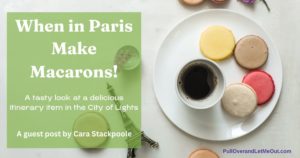 Guest blogger Cara Stackpoole shares a delectable itinerary item in the City of Lights. Discover why making macarons is a memorable experience.
Read More »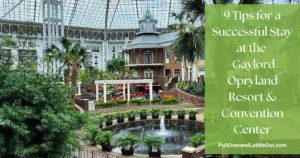 The Gaylord Opryland Resort & Convention Center in Nashville is a well-known attraction in the city. PullOverandLetMeOut looks at some smart hints for making the most of a stay at the famous hotel.
Read More »