Underrated. That's the word I'd use to define the Unicoi Wine Trail in the North Georgia Mountains. This small but impressive wine region is comprised of a handful of wineries that span White County in the foothills of the Blue Ridge Mountains. Each winery has its own tasting room with its unique range of wines. If you're planning a romantic break or weekend adventure to Helen, Georgia, or the surrounding region, and you appreciate tasting and sampling wine, a grape visit to one or all of the wineries along the Unicoi Wine Trail is a must-do.
What you need to know about the Unicoi Wine Trail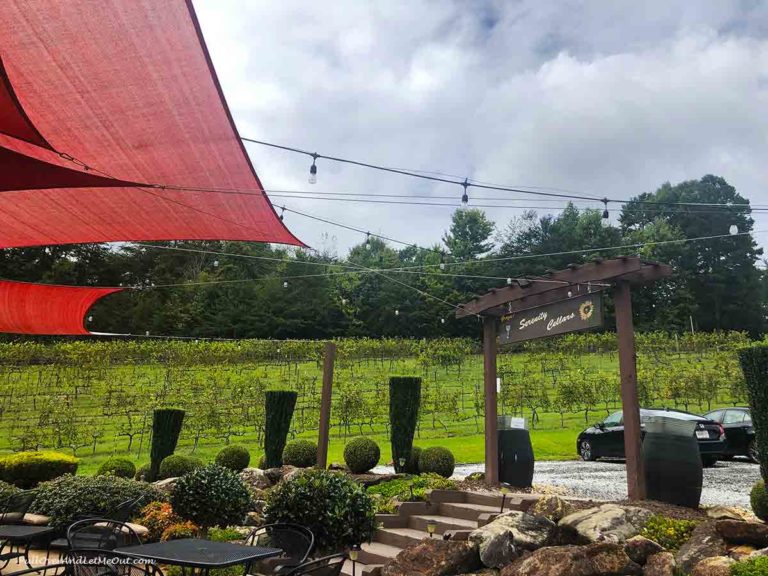 Disclosure:
Many of the links you see on this site and within our trip planning tool are affiliate links. If you click through and make a purchase, I'll get a small commission and it won't cost you any extra. On selected stories, for those hotel and car bookings made using our TravelingToGive™ tool we contribute 2.5% of gross hotel and car sales to Paws for Purple Hearts. So, thanks in advance for helping me keep bringing you the content you enjoy and, at the same time, giving back to those who so bravely serve our country! #everytripmatters
As the Winegrowers Association of Georgia puts it, "This may be the Peach State, but grapes are our passion, and the clusters in our vineyards produce award-winning wines, which are gaining national recognition and fueling the emergence of North Georgia as a prominent wine region."
The world's oldest wine was found in 8000-year-old jars in Georgia. But that was the country of Georgia. In the state of Georgia, the winemaking is a little more recent. Nonetheless, this emerging wine region, with its mountains and the ideal topography, soil, drainage, and elevation for vineyards, produces wines that convey a "sense of place," or terroir, that distinguishes these wines from those produced in other geographically diverse locations. As a result, the Unicoi Wine Trail, with its soil composition similar to Italy and ideal temperature, produces some of the world's most prestigious wines.
This booming wine region consists of several wineries sprinkled throughout the landscape in White County, Georgia, near Helen. Helen is the picturesque locale recognized for its quaint Bavarian-style village as well as the abundance of outdoor sports and mountain experiences it offers visitors. Guests will want to visit one or more of these beautiful vineyards while they are in the area.
We visited two of these wineries on our trip: Serenity Cellars and The Cottage Vineyard and Winery, both in Cleveland. Both have a wide selection of wines to choose from, as well as beautiful surroundings and atmosphere.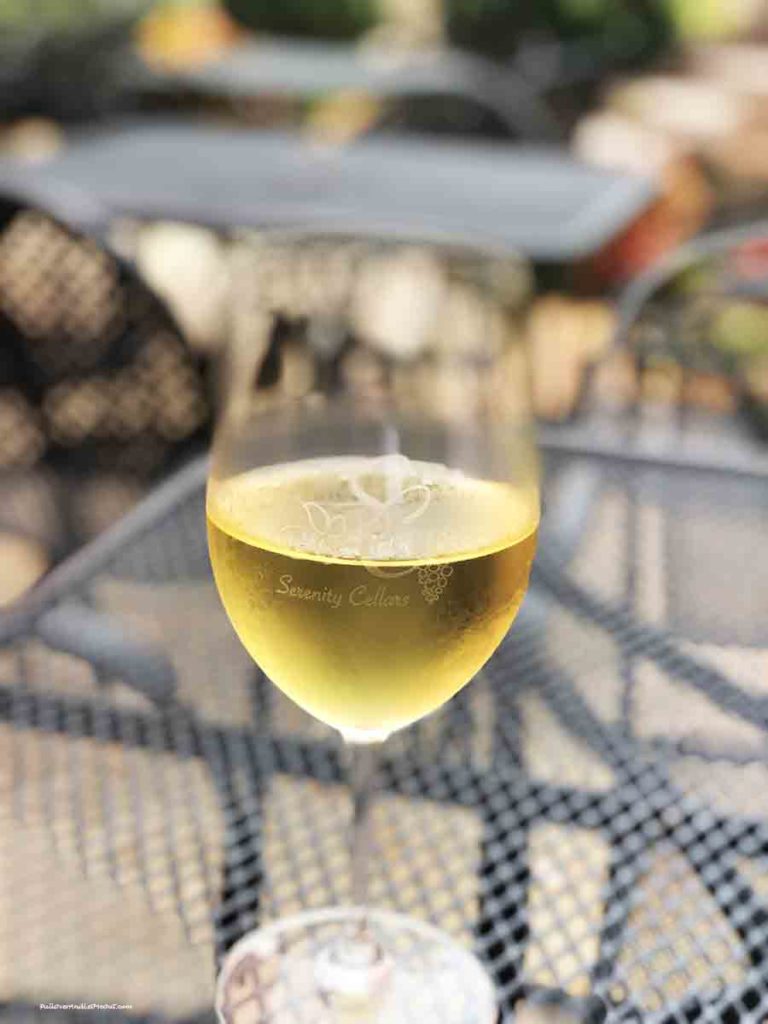 Serenity Cellars is a Tuscan-inspired vineyard and tasting room nestled in a tiny valley a short distance outside of Cleveland, Georgia. The small, family-owned boutique-style winery embraces its modest size and serves up a robust offering of blends. They're especially known for their delicious red blends. Likewise, the cheerful tasting room features an expansive bar where guests may enjoy a sampling, or when the weather is good, venture outside to the magnificent piazza to enjoy the wine while listening to live music. 
Serenity Cellars appears to be the type of establishment where you won't be a stranger for long. We rapidly became acquainted with other visitors and made ourselves at home on the piazza.
Likewise, Serenity Cellars truly captures the essence of Tuscany and incorporates it into the ambiance. Conviviality, terrific music, tasty wine, and beautiful surroundings combine to make this a memorable stop on the Unicoi Wine Trail.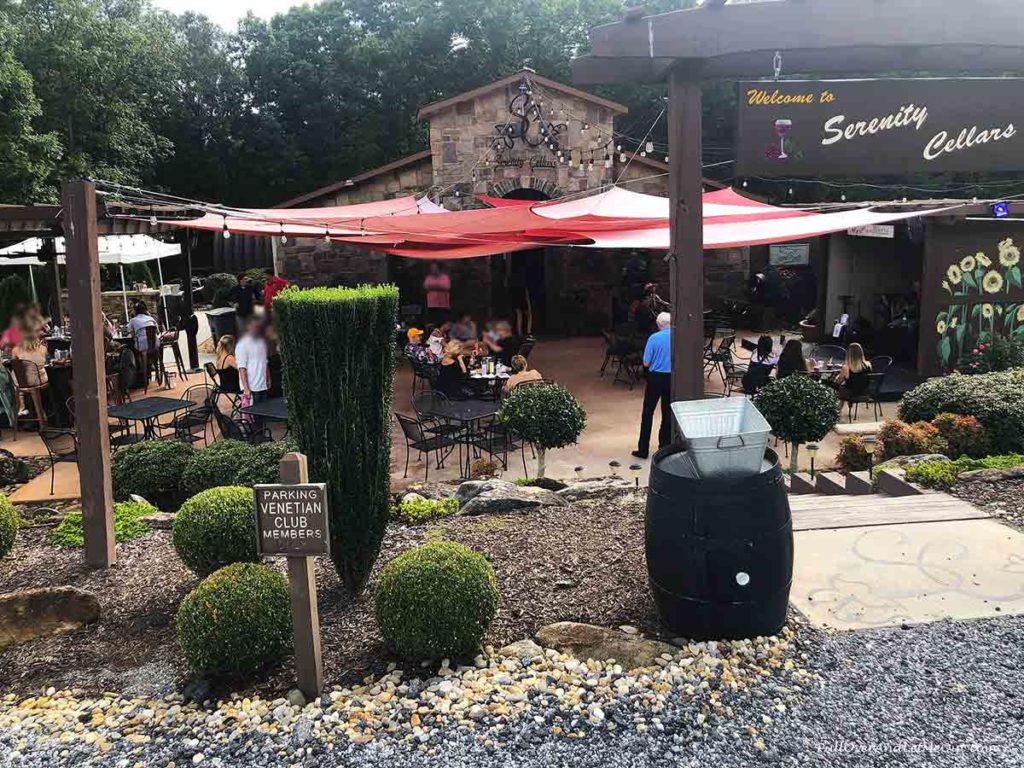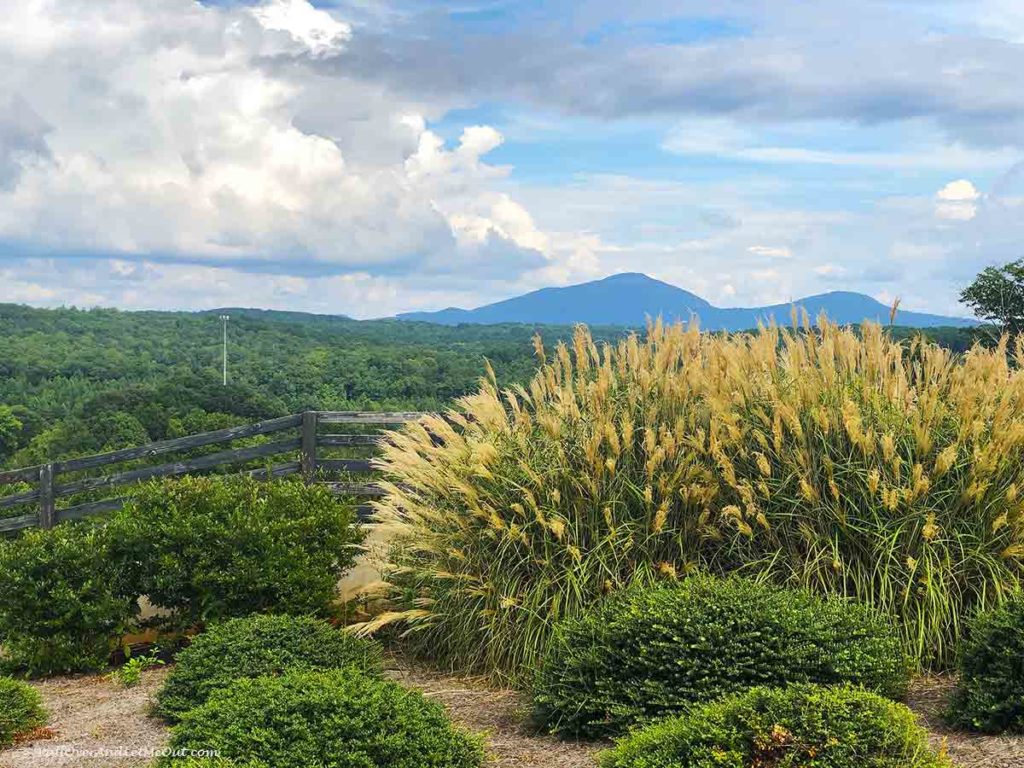 Perched high on a mountain top also in Cleveland, Georgia is another popular stop along the Unicoi Wine Trail – The Cottage Vineyard & Winery.  Inspired by European-style wineries, the family-owned winery makes all its wines on the estate or in the cellar. The Cottage now grows Chardonnay, Viognier, Syrah, and Merlot on the estate, as well as Pinot Meunier and Muscat, and offers wine tastings in which guests can select a flight of wines of their choosing from the tasting menu.
The spacious tasting room offers breathtaking panoramic views of the foothills and the sprawling patio is a splendid place to enjoy a glass of wine while listening to live music and enjoying the surroundings. We had the privilege of witnessing a sweet marriage proposal! I have to compliment the groom on his location choice for the proposal.
The Cottage Vineyard & Winery is a magnificent spot to escape and take a break and all of their wines are available for tasting, purchase by the glass, or purchase by the bottle to enjoy on the premises or take home. We savored a tasty white wine along with charcuterie as we watched the sunset – magical!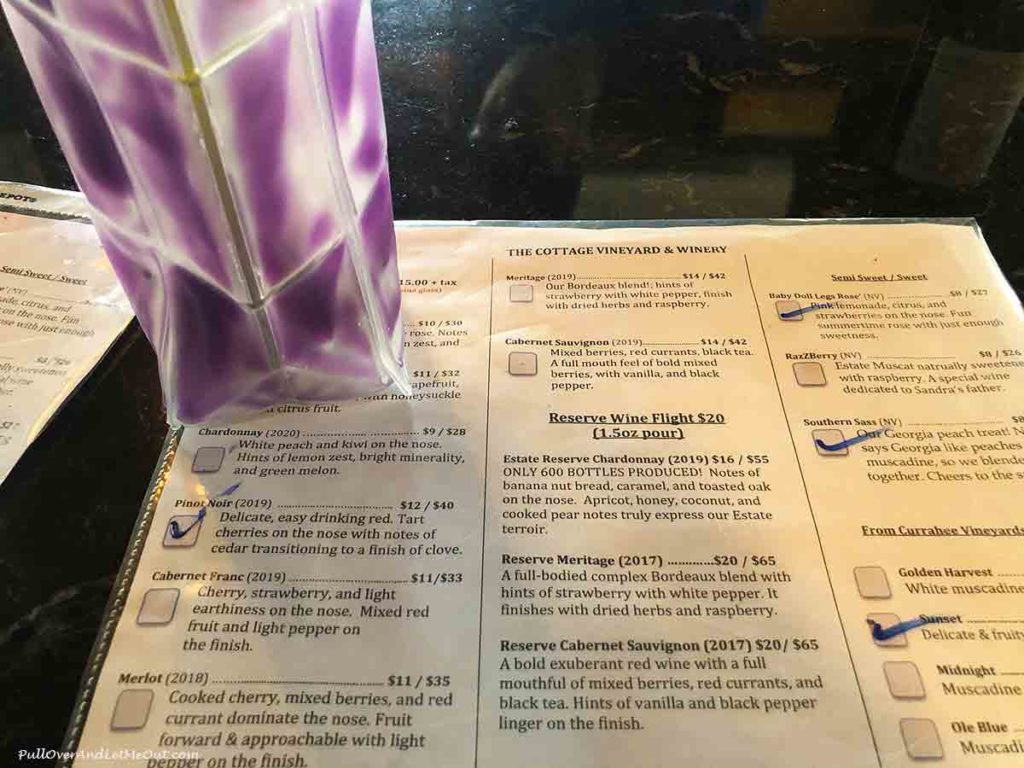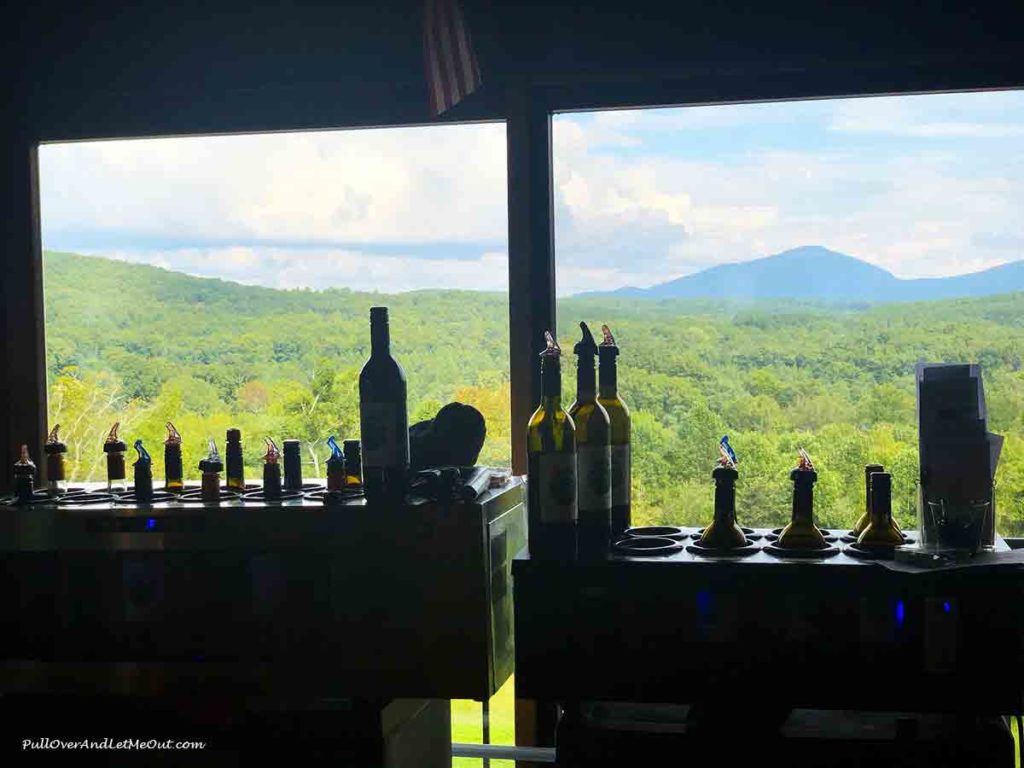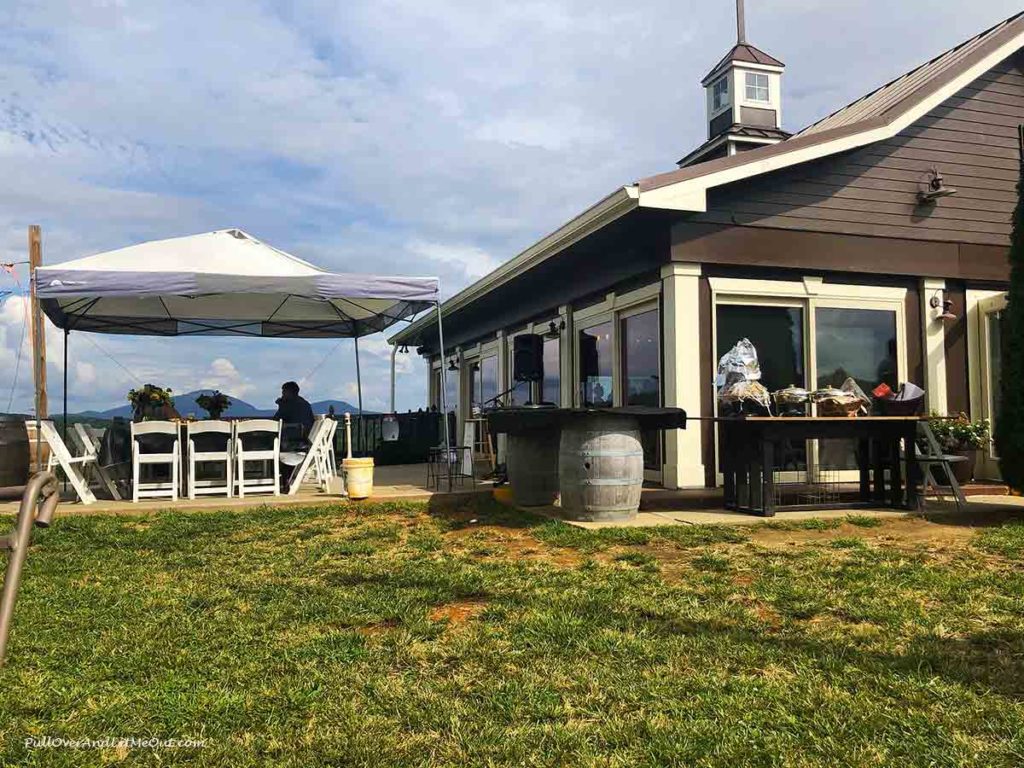 More fun along the Unicoi Wine Trail
We visited two of the wineries along the Unicoi Wine Trail while we were in the North Georgia Mountains, and I had previously visited Habersham Winery in Helen. There are a number of others to explore, as well as a variety of ways to enjoy this developing wine region.
Visitors can get a copy of the Unicoi Wine Trail Map by downloading it online. The Unicoi Wine Trail also offers a Wine Trail Passport filled with discounts during the winter months, and VIP Southern Tours offers coach transportation and tailored tours of the North Georgia wine region if you want to leave the car at home or plan a group trip.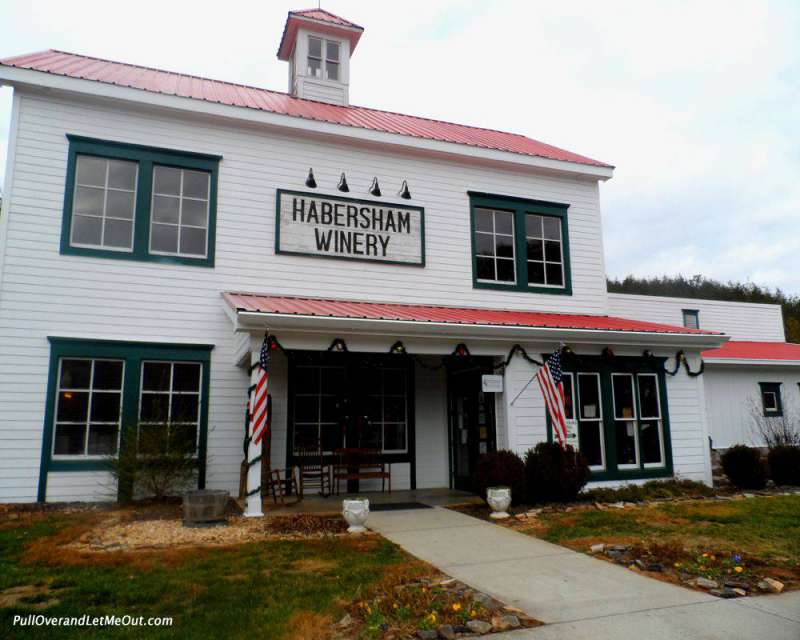 The North Georgia Mountains are one of my favorite places in the southeast. The picturesque region is rich in history, outdoor fun, and cozy accommodations, making it the consummate mountain getaway.
The Unicoi Wine Trail in White County is another gem in the mountain sanctuary's crown. The pleasant climate and rich soil make this region ideal for grape production and viniferous activities. The Unicoi Wine Trail, when combined with the spectacular landscape, laid-back casual lifestyle, and mountain vibe, provides travelers with a wonderful and attractive option to add to a mountain vacation.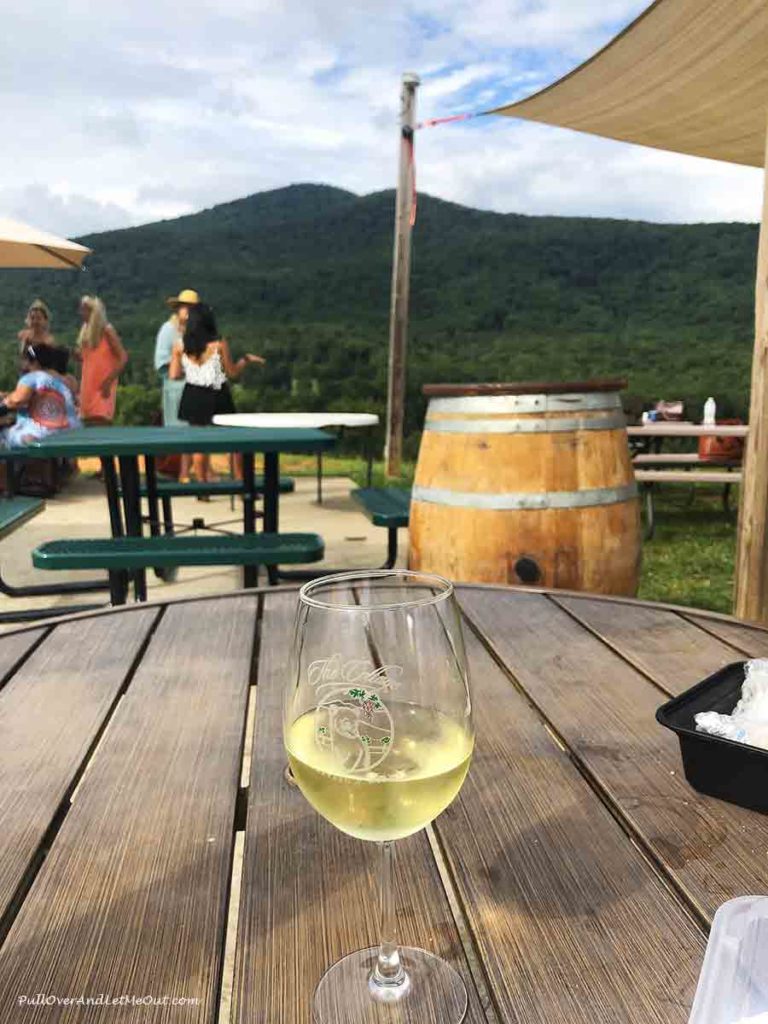 ► Plan Your Trip to The Unicoi Wine Trail Now!
Hey pinners, save this for pinning after your trip
After you get back from your trip, please use these images to post to social media or post your own photos.  Please tag us on your post #pulloverandletmeout
You can also use the social sharing links on the SmartTrip tool.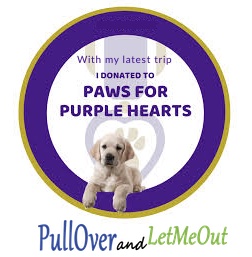 More stories you'll love reading!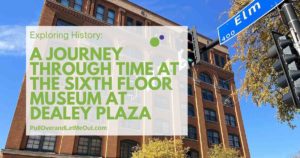 An outstanding museum dedicated to the solemn and historic event that occurred on November 22, 1963, is located within the former Texas School Book Depository building. Travel there with PullOverandLetMeOut to discover why the Sixth Floor Museum at Dealey Plaza is a must-see attraction when visiting Dallas.
Read More »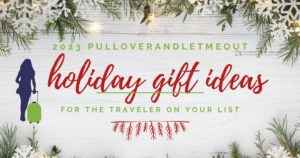 Travel with PullOverandLetMeOut to discover 2023's hottest holiday gift ideas for the traveler on your shopping list.
Read More »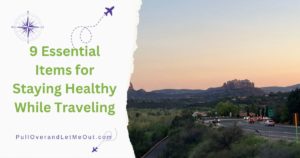 Make a healthy trip a priority. Travel with PullOverandLetMeOut to discover 9 essential items for staying healthy while traveling.
Read More »