With a milestone anniversary (20 years!) approaching and the world of travel proving a little too unpredictable for our liking, we decided to plan a celebratory getaway within driving distance. We chose Albemarle Estate at Trump Winery as our destination after much thought and study. The lovely Georgian-style inn set high on a hill overlooking the Trump Vineyards proved as the ideal destination for that special occasion weekend, nestled in the foothills of Virginia's Blue Ridge Mountains just outside of Charlottesville. Travel with me to explore what we discovered at the upscale inn brimming with elegance, charm, and comfort.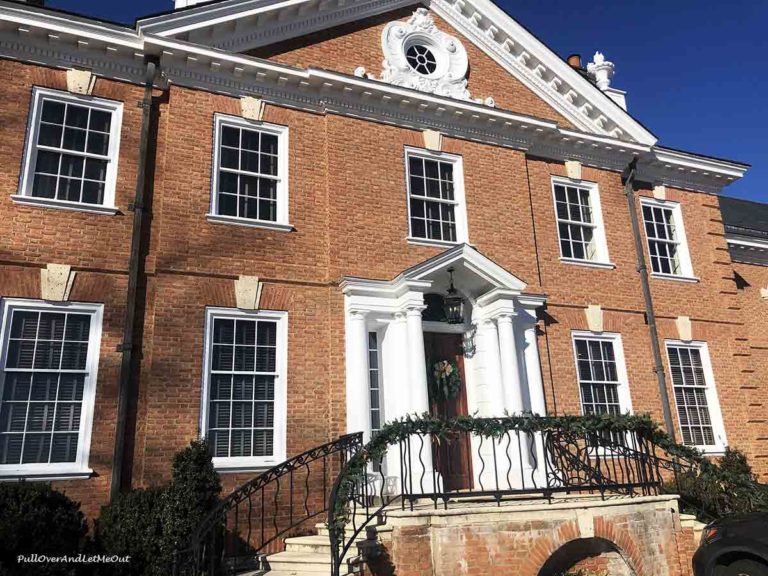 Disclosure:
Many of the links you see on this site and within our trip planning tool are affiliate links. If you click through and make a purchase, I'll get a small commission and it won't cost you any extra. On selected stories, for those hotel and car bookings made using our TravelingToGive™ tool we contribute 2.5% of gross hotel and car sales to Paws for Purple Hearts. So, thanks in advance for helping me keep bringing you the content you enjoy and, at the same time, giving back to those who so bravely serve our country! #everytripmatters
Upon the first glimpse, Albemarle Estate appears to be a centuries-old mansion harkening back to colonial days and the era when founding fathers Jefferson and Monroe would have ridden across the grounds.
Despite its historical edifice and magnificent classical appearance, "Albemarle House" was erected in the 1980s and has a storied past.
Originally owned by the late media billionaire John Kluge and Patricia, his third wife, the mansion was sold to the Trump organization a year after Mrs. Kluge sold the struggling vineyard and winery to the businessman and future president.
The 45-room mansion is considered to be "one of America's true treasures." The gorgeous estate features a thriving winery, a Library Bar, a private dining room exclusive to hotel guests, an outdoor pool and hot tub, an interior hot tub and sauna, a private movie theater, fishing ponds, expansive gardens, and more.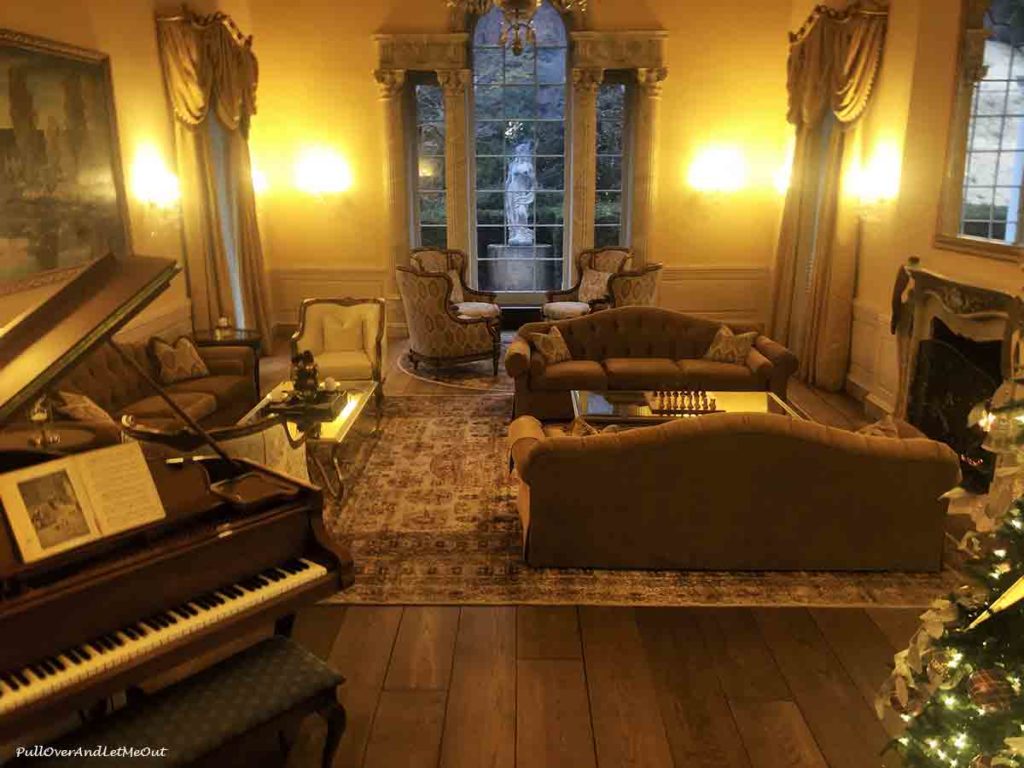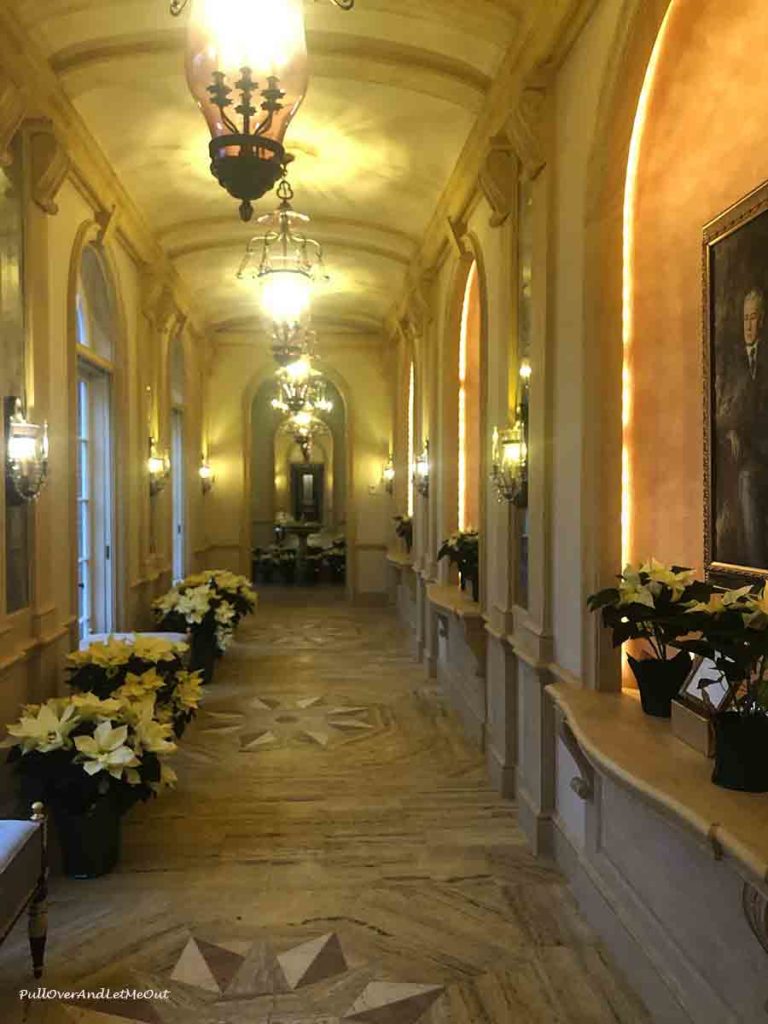 Staying at Albemarle Estate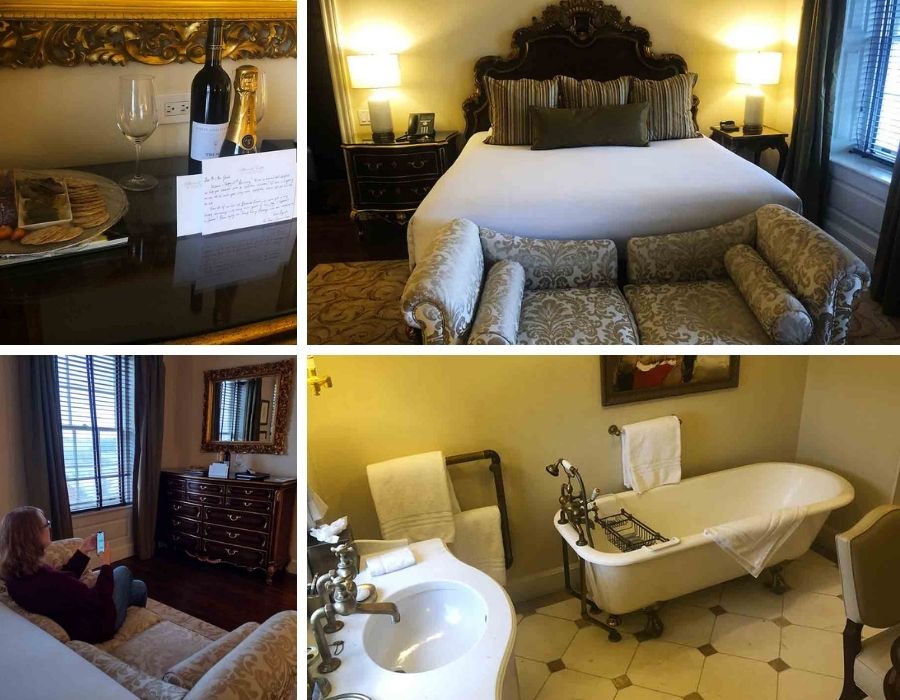 Our suite at Albemarle Estate was lovely, with all the amenities you'd expect from a five-star hotel. Our room was exquisitely decorated in the manner of the house, with a cozy sitting area, steam shower, claw foot tub, gas fireplace, mini-fridge, Keurig, large screen television, and plenty of closet space.
However, it was the little details that made the stay so memorable. Every element was thought of, from the comfortable slippers and super-luxe terry cloth robes to the charcuterie and wine for our anniversary and the nice note from the management. Similarly, the bed was really comfortable. It was simple for me to take a break and unwind in these surroundings.
For the first night of our stay, we scheduled dinner reservations to celebrate our anniversary. We recognized after one dinner that it was worthless to eat anywhere else when staying at Albemarle Estate. Words cannot express how great the cuisine is or how much we enjoyed our dining experience. 
Dinner for evening number one was Chilean seabass with fingerling potatoes and haricot verts for me and lobster scampi for Jason, followed by exquisite crème brulee presented with a 2019 Trump Winery rosé. Jason chose surf and turf the next night, while I enjoyed sea scallops and we shared the New York cheesecake.
Dining is an event at Albemarle Estate. We dressed for the occasion and felt so sophisticated as we enjoyed the ambiance and elegance. The estate only offers the finest, freshest, local ingredients, and the chef and service team ensure that each meal is out of this world. Jason still talks about that steak!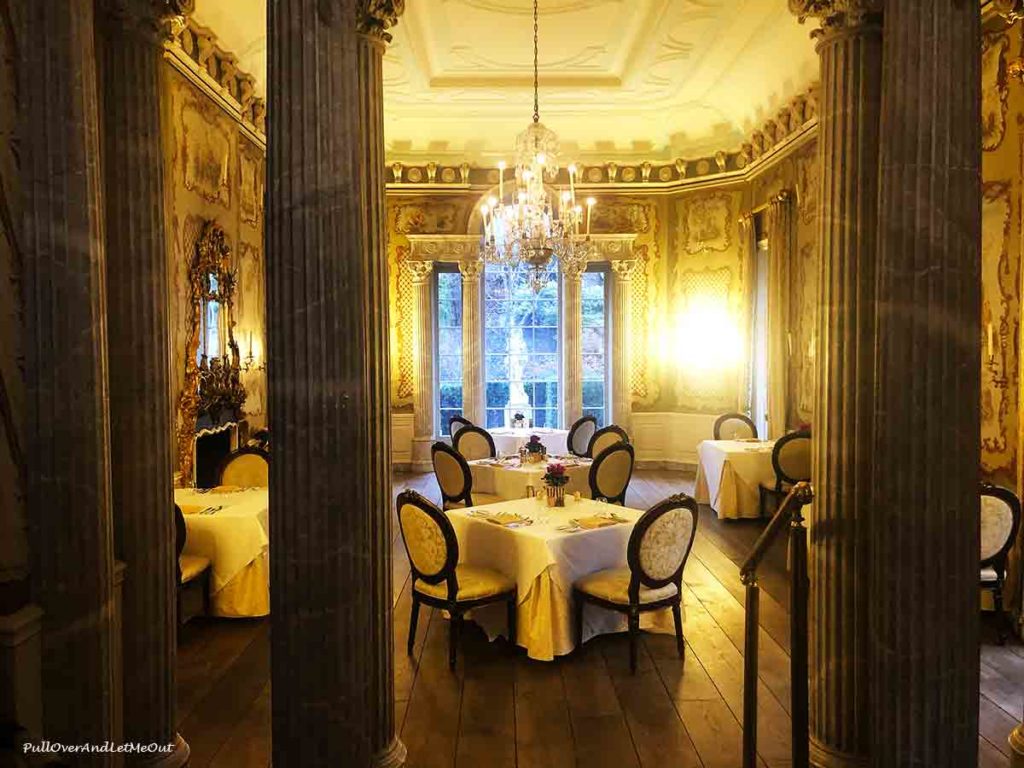 If you've been reading PullOverAndLetMeOut for a time, you'll know how much I enjoy lodgings that include breakfast. Albemarle's breakfast, on the other hand, did not disappoint. Each morning, as part of our stay, we were met with a selection of breakfast items served in the homey comfort of the country kitchen. This "kitchen" is actually a charming dining space off the main kitchen. I searched out the table with the best view of the vineyards for our breakfast both mornings.
Eggs, smoked salmon, french toast, bacon, fresh fruit, and more – all prepared to perfection with the freshest ingredients. The ideal way to start the day. Oh, and don't forget about the coffee! I'm a major tea drinker, so if I comment on the coffee, you can bet it's wonderful. Albemarle Estate's coffee is so delicious that I bought a bag of beans to take home with us. I've discovered a new favorite coffee.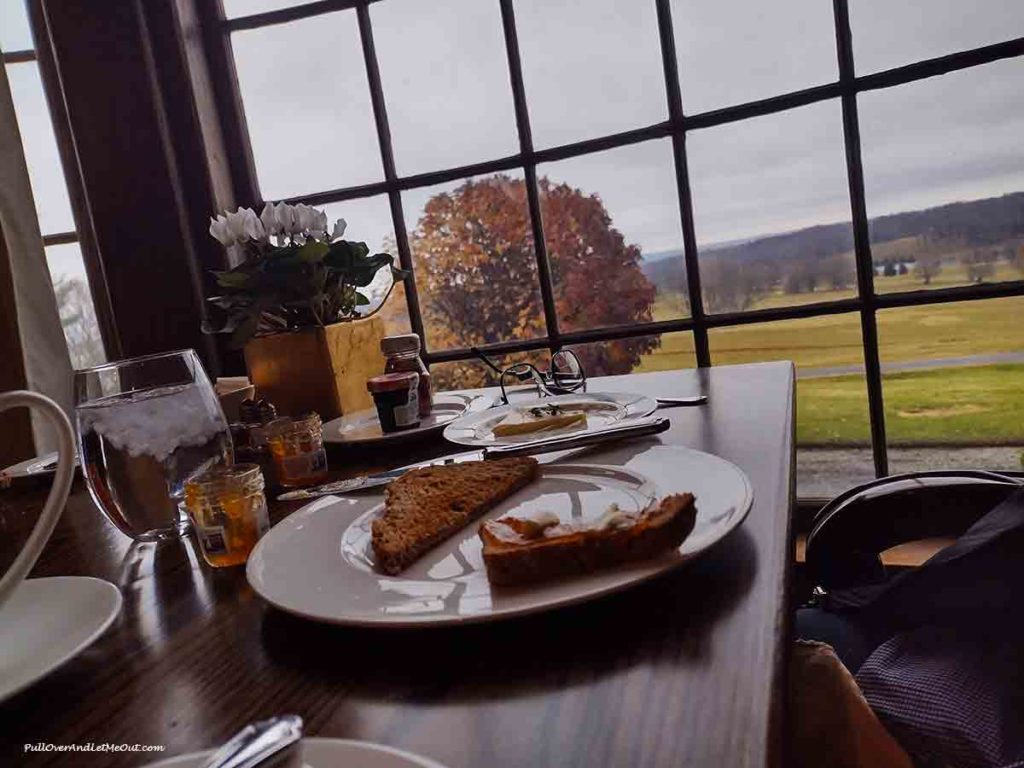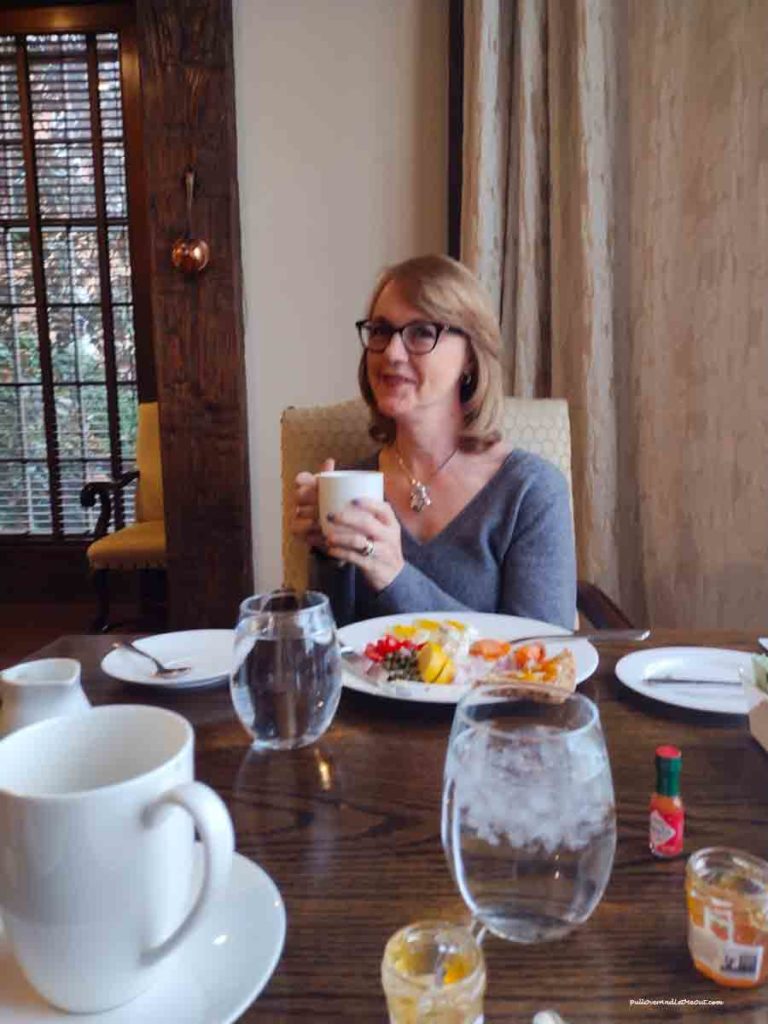 Our visit took place over a cool, cloudy December weekend, so we spent most of our time indoors. 
There's much to keep guests entertained over the winter months, from the movie theater to the games in the Oak Room to working out in the fitness room. Similarly, there is plenty of activity throughout the year, including lawn bowling, swimming, hiking trails, and picnics in the vineyard. 
Aside from the abundance of activities available at Albemarle Estate, this gorgeous manor is located near a couple of historic neighbors. Just a few miles away are Thomas Jefferson's Monticello and James Monroe's Highland. Between the two famous neighbors sits the delightful authentic colonial tavern, Michie Tavern.
Likewise, Charlottesville's lively downtown is only a fifteen-minute drive away. The collegiate town that is home to the University of Virginia has a variety of attractions, museums, shopping, craft breweries, and other enjoyable activities for guests to take pleasure in.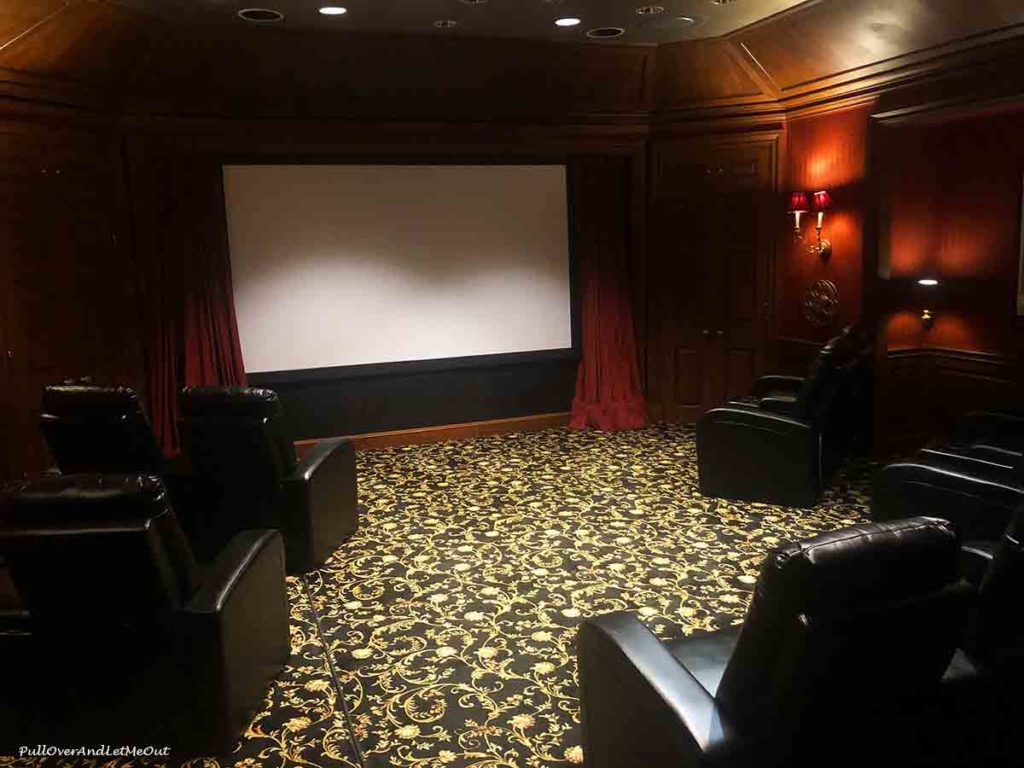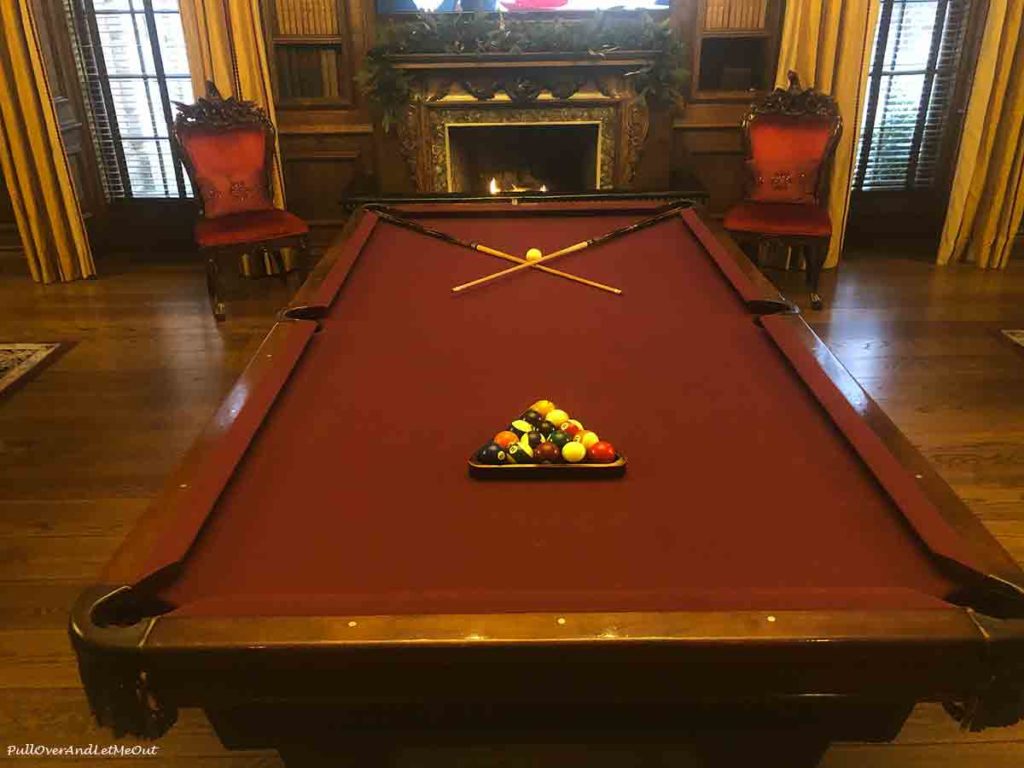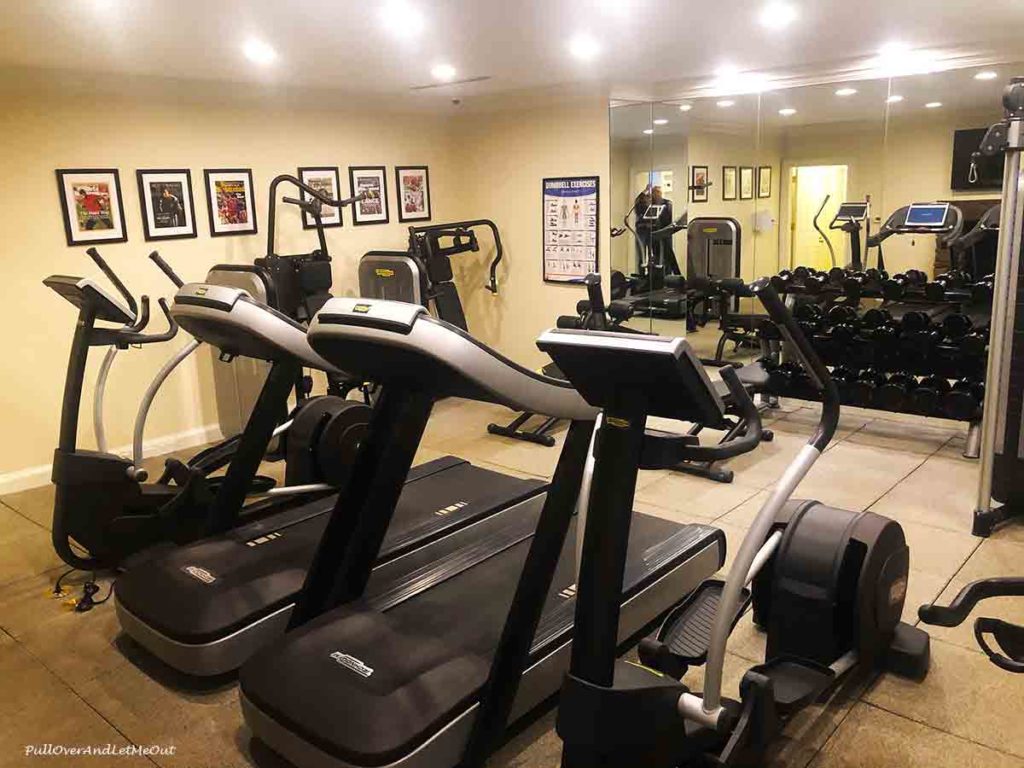 Trump Winery's tasting room is just up the hill from Albemarle Estate and is highly recommended. The stunning vistas of the Virginia Blue Ridge Mountains, the delicious wines, and the amazing ambiance make this a must-do during any Albemarle stay.
I first learned about Trump Winery in 2013 while attending an event called Fried Chicken and Bubbles at Early Mountain Vineyards in Madison, Virginia. In addition to their own wines, Early Mountain promoted other Virginia vineyards. I tried a Trump sparkling wine called Blanc de Blanc. I was so impressed that I purchased a bottle to take home and save for the holidays.
Flash-forward several years, the Apprentice is no longer on the air, a presidential election or two has passed, and this thriving winery on the Monticello Wine Trail is still producing some of Virginia's best wines.
This is an absolutely magnificent vineyard and winery. The spacious tasting room, gift shop, and restaurant offer an authentic Monticello Wine Trail experience. Be sure to sample the Blanc de Blanc, the Meritage, and their Rosé. Sip, savor, relax, enjoy!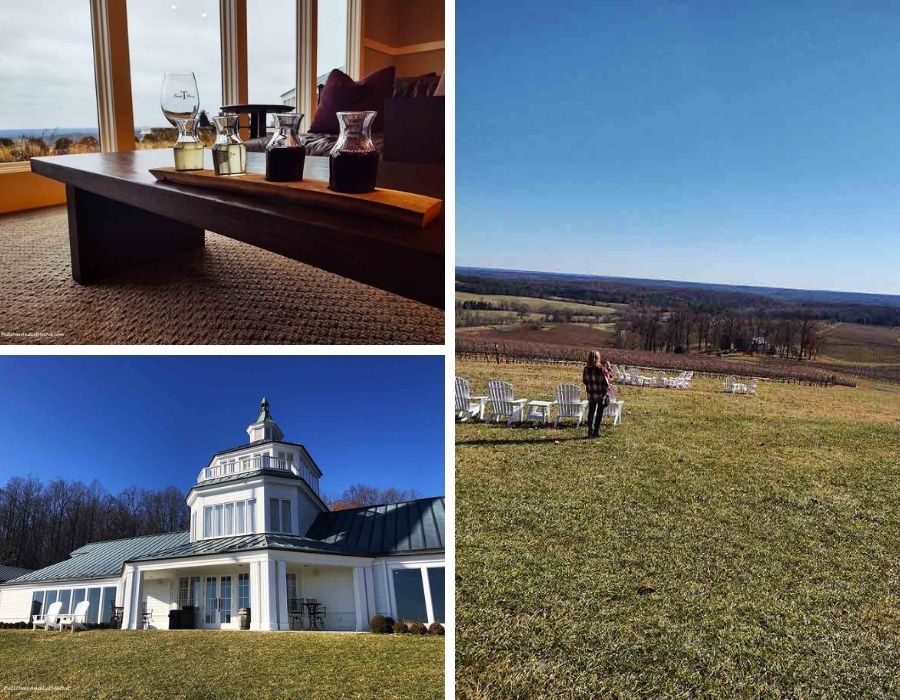 We couldn't have asked for a more memorable setting to celebrate our 20th anniversary. This graceful estate overlooking the Virginia Blue Ridge is a touch of refinement and elegance that was the perfect way to commemorate a milestone in our journey together.
Albemarle Estate at Trump Winery is one of those incredible places that offers guests the epitome of elegance and luxury yet remains comfortable. Albemarle's allure stems from the fact that it is not a large hotel, but rather a charming estate. From the friendly staff to the attention to detail, everything was superb.
We ended up getting to know a few of the other guests, and as we left, we exchanged hugs and said our goodbyes. I love when that happens on a trip! After all, it's the people we meet on the journey that make traveling to new destinations all the more special. 
Albemarle Estate at Trump Winery 
355 Albemarle House Drive
Charlottesville, Virginia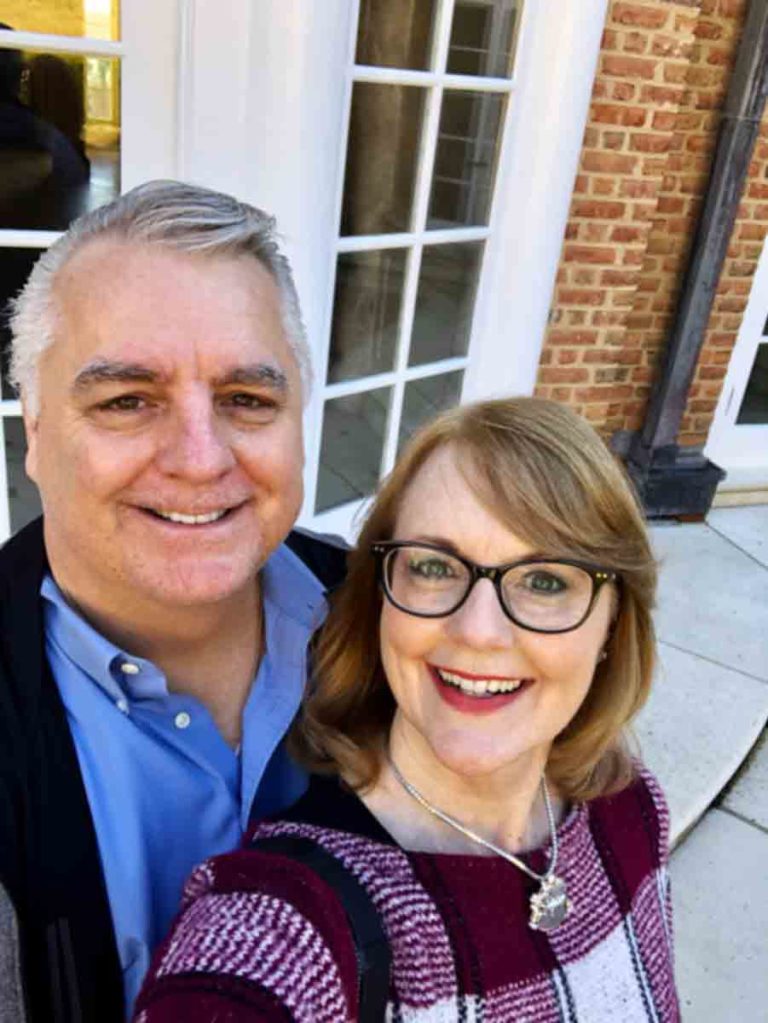 Hey Pinners! Pin this for later!
► Plan Your Trip to Albemarle Estate Now!
Hey pinners, save this for pinning after your trip
After you get back from your trip, please use these images to post to social media or post your own photos.  Please tag us on your post #pulloverandletmeout
You can also use the social sharing links on the SmartTrip tool.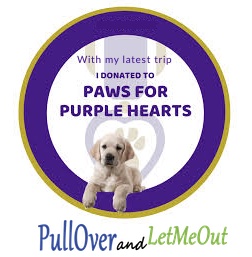 More stories you'll love reading!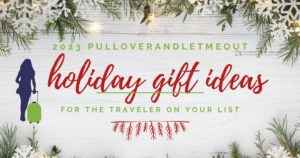 Travel with PullOverandLetMeOut to discover 2023's hottest holiday gift ideas for the traveler on your shopping list.
Read More »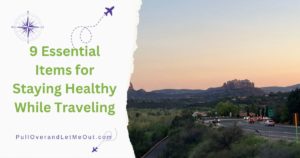 Make a healthy trip a priority. Travel with PullOverandLetMeOut to discover 9 essential items for staying healthy while traveling.
Read More »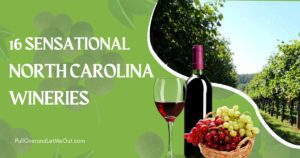 The wine world is taking notice of North Carolina wine. Join PullOverandLetMeOut as we explore 16 incredible wineries in the Tar Heel State that you won't want to miss.
Read More »