Finding amazing indy coffee shops while traveling is one of my favorite things to do. To be honest, I prefer tea, but there's something so satisfying about discovering a great coffee shop that's representative of the community I'm visiting. While on the road, I make it a point to seek out locally owned and operated shops with a distinct vibe that is unique to the area. I've discovered a few special ones right here in my home state of North Carolina over the years. While this is not an exhaustive list, it does represent some of the best coffee shops in North Carolina that I've visited.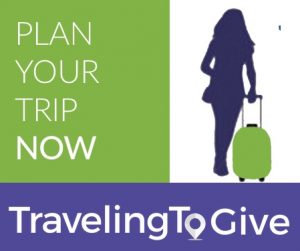 Disclosure:
Many of the links you see on this site and within our trip planning tool are affiliate links. If you click through and make a purchase, I'll get a small commission and it won't cost you any extra. On selected stories, for those hotel and car bookings made using our TravelingToGive™ tool we contribute 2.5% of gross hotel and car sales to Paws for Purple Hearts. So, thanks in advance for helping me keep bringing you the content you enjoy and, at the same time, giving back to those who so bravely serve our country! #everytripmatters
10. Rude Awakening in Fayetteville, North Carolina
Rude Awakening at 227 Hay Street in the heart of Fayetteville's historic downtown not only serves delicious hot beverages but it's also got a great story. Owners Bob and Molly Arnold ducked into the entryway to escape a rain shower back in the mid-1990s. Molly noted the terrible condition of the building and commented how she wished someone would do something. Bruce replied, "There is no they, if you think something needs to be done then do it." 
That brief encounter with the building led to an opportunity to purchase the building, a renaissance of the downtown area, and the creation of a thriving business. Today, Rude Awakening is a popular Fayetteville coffee house serving all the favorites while living their motto, "Coffee is Life.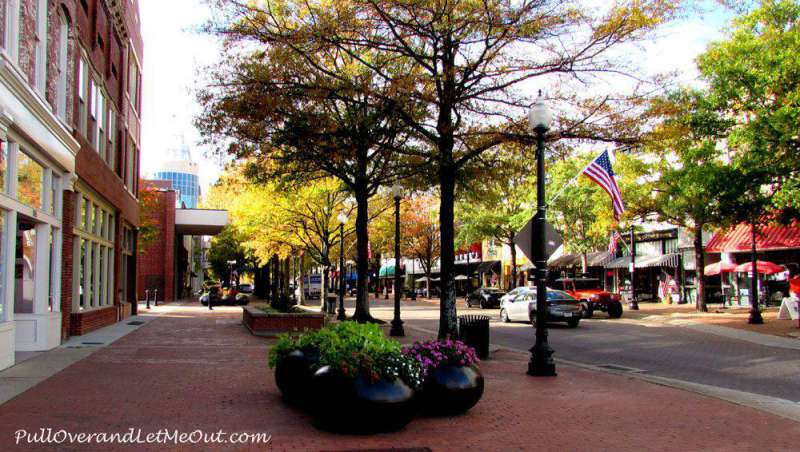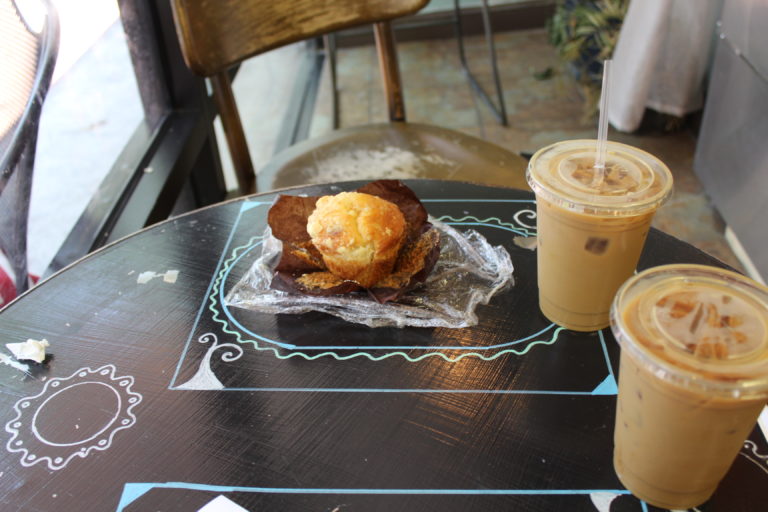 9. Coffee Caboose in Washington, North Carolina
Washington, North Carolina is a town brimming with southern charm. This welcoming eastern North Carolina hamlet, also known as "Little Washington," is home to the Coffee Caboose. When I visited in 2017, we enjoyed the cozy charm of sipping coffee in the old historic building and learning from the owner a bit of the backstory. While it's no longer a traditional coffee shop, guests can still get a tasty brew when they visit.
The Coffee Caboose on South MacNair Street is now transformed into an Airbnb! The cheerful red historic structure built in 1913 on the east end of the boardwalk has been converted into a lovely inn filled with character and all the comforts of home. Guests can spend the night in the restored building on the Pamlico Sound and wake up and enjoy a delicious cup of coffee albeit in an Airbnb.
8. La Dolce Vita in Bryson City, North Carolina
La Dolce Vita is located in downtown Bryson City, North Carolina, directly across the street from the famous Smoky Mountain Railroad.
This happy hip coffee shop serves all of your beloved flavor combinations with names inspired by favorite local spots. Order one of their signature lattés or drip coffees, with names like Banana Fontanna, Patton's Run, and Appalachian Magic, and get into the Smoky Mountain spirit. I enjoyed one of their delicious breakfast bowls on my visit. It was AWESOME.
Spend the night if you can! They've added two beautifully decorated suites above the coffee shop for guests to stay and enjoy Bryson City.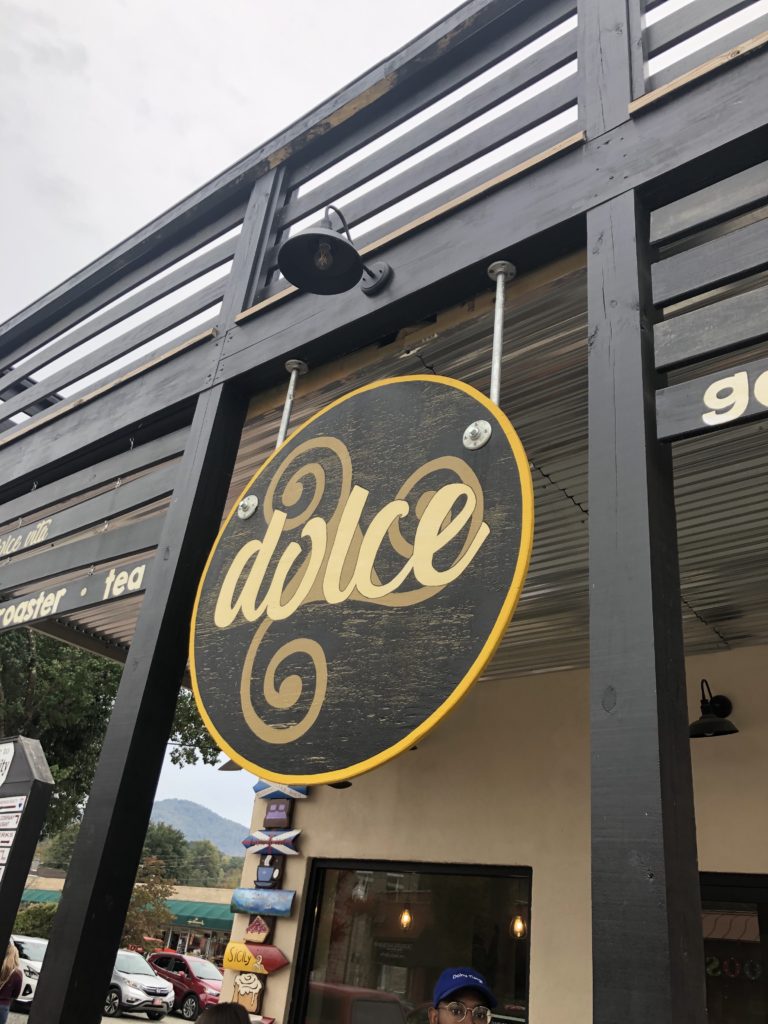 7. Sola Coffee Cafe in Raleigh, North Carolina
Sola Coffee Cafe in Raleigh, North Carolina is a family-owned neighborhood café that serves breakfast, lunch, and delicious drinks all day. This fantastic coffee shop is an important part of the community.
Since 2012, the folks at Sola have been serving Counter Culture Coffee and delectable fresh food to North Raleigh. They offer a great cup of coffee as well as a fantastic gathering space. Similarly, they are always giving back. I had the pleasure of participating in a 5K charity run they hosted a few years ago, and it was an amazing experience.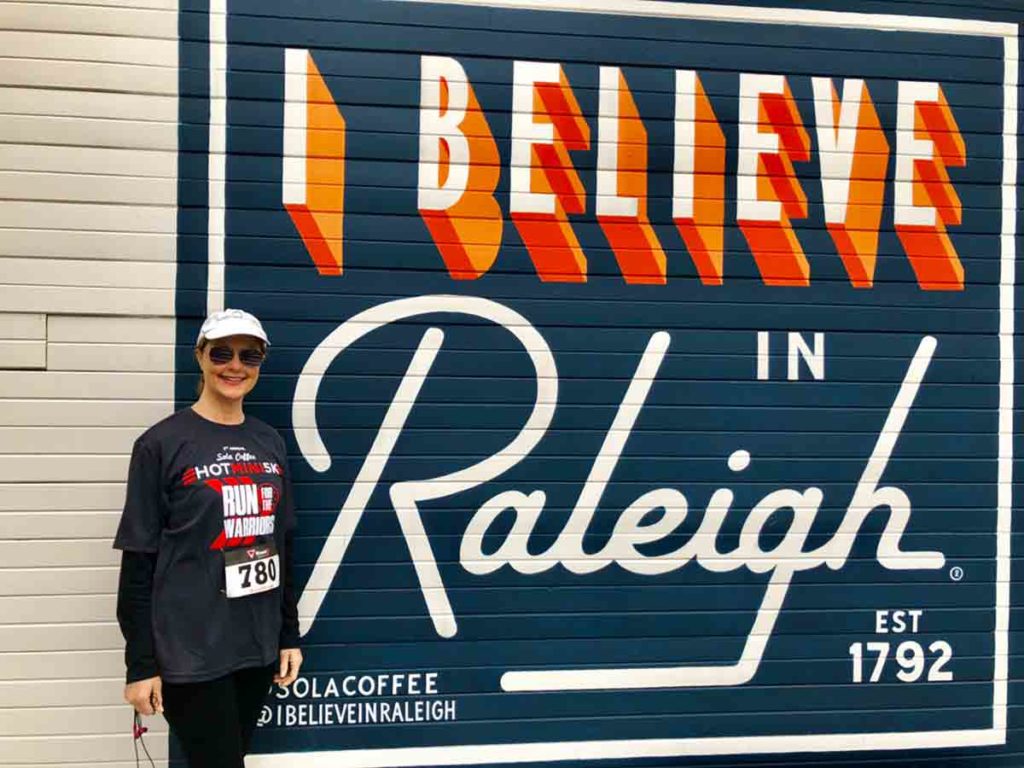 6. Books and Beans in Rocky Mount, North Carolina
Books and Beans, located in Rocky Mount, North Carolina, is a welcoming coffee shop with a clear mission. Their goal is to cultivate a culture of community and conversation. The cozy coffee shop is intended to be a meeting place for book and coffee enthusiasts. Books and Beans is ultimately dedicated to the pleasure of a shared experience by drawing inspiration from vintage coffee shops and bookstores all over the world.
Located in the historic Rocky Mount Mills the scholarly cafe serves up coffee, cuisine, and atmosphere. We popped in for a lovely London Fog one Saturday and fell in love with the literary theme and the java.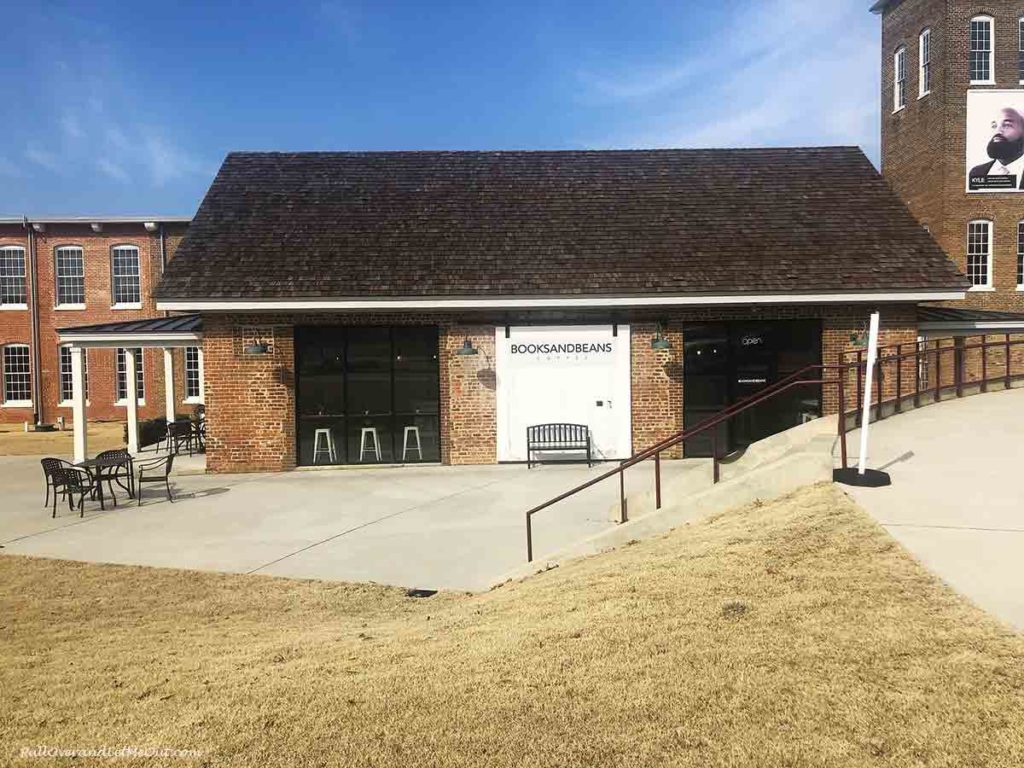 5. Carolina Coffee Shop in Chapel Hill, North Carolina
Carolina Coffee Shop is a Chapel Hill Tradition. Carolina Coffee, located on famed Franklin Street in downtown Chapel Hill and housed in a building that dates back to 1912, is more than just coffee. It's a restaurant, a coffee shop, and a bar all in one. According to their website, "Carolina Coffee Shop is a great place for friends, family, and first dates."
This is the coffee shop to visit if you're looking for a true college campus experience. Throughout the week, they serve breakfast, brunch, lunch, dinner, and drinks. Carolina Coffee embraces its roots as one of North Carolina's oldest restaurants while still putting new twists on old classics, in true indy coffee shop fashion.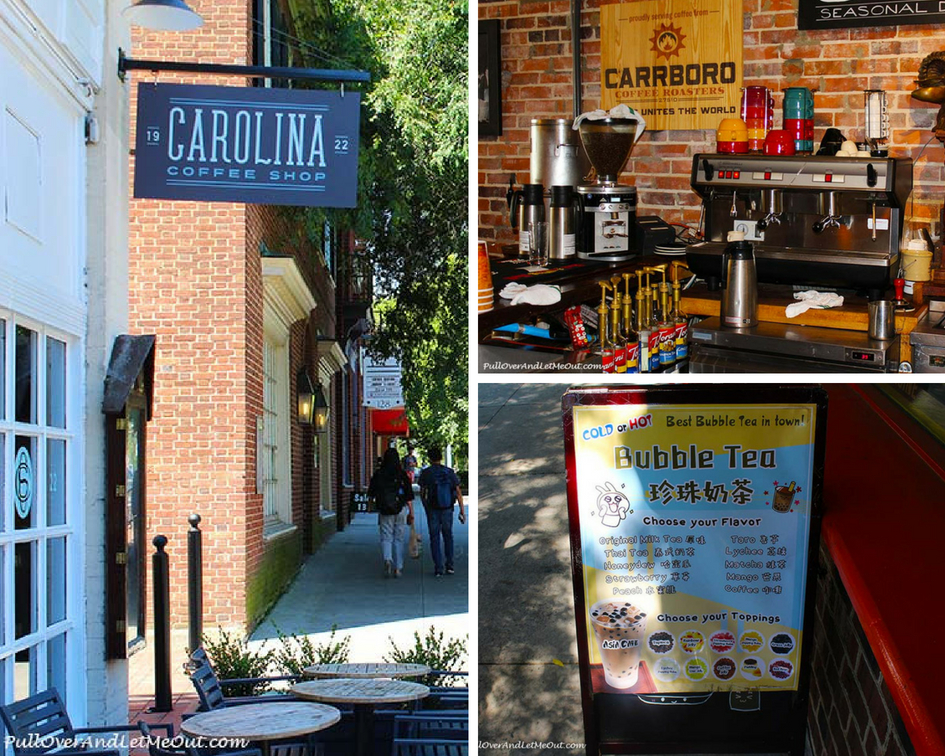 4. Dirty Joe's in Elkin, North Carolina
Dirty Joe's Coffee was a delightful discovery while traveling the Surry County Wine Trail in North Carolina's Yadkin Valley. We stopped at their Bridge Street location for a scrumptious latté and a tasty muffin and were thrilled with our discovery.
I love finding a hip, cozy, indy coffee spot when I'm traveling and Dirty Joe's did not disappoint. From the friendly service to the comfy seating to the flavorful coffee, Dirty Joe's gave us just the jolt of java we needed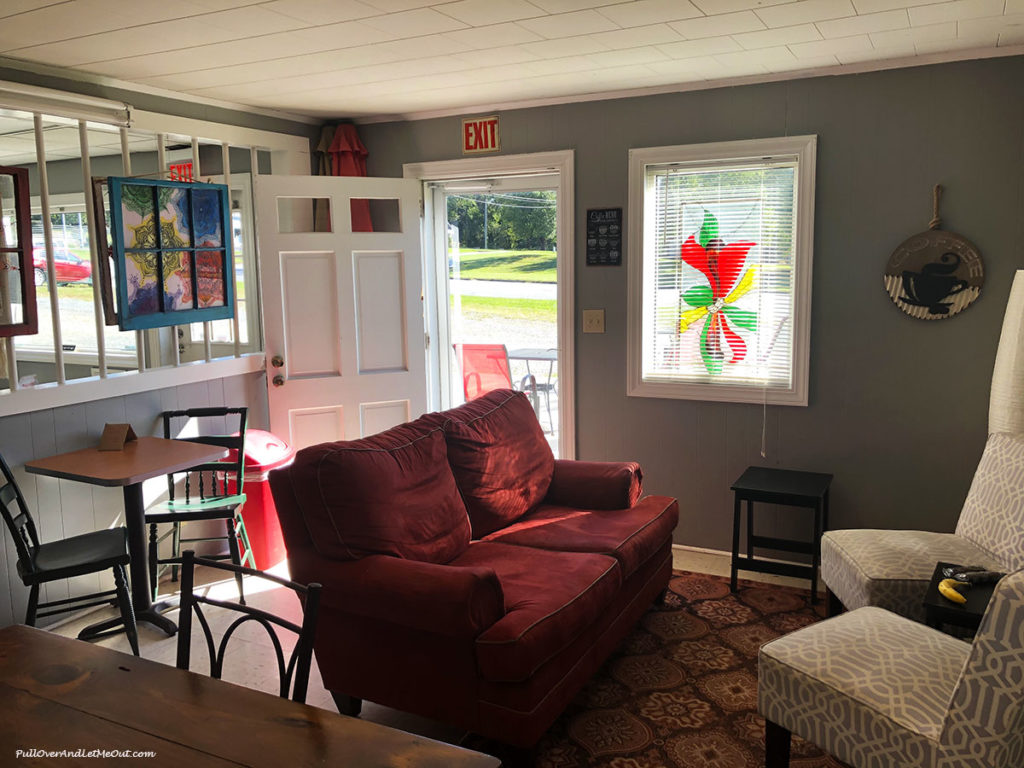 3. Bitty & Beau's in Wilmington, North Carolina
There are numerous cool coffee shops in Wilmington. You're never far from a good cup of coffee no matter where you go. In fact, you may feel as if you're missing out on visiting Port City if you don't partake in the hip coffee shop atmosphere at least once. However, on one trip to Wilmington, I sought out a specific coffee shop. I made it a point to visit Bitty & Beau's.
Amy Wright, the owner of Bitty & Beau's, was named CNN's Hero of the Year in a Facebook video, which drew my attention to the café. Since that time, the coffee shop has expanded to several other markets, but Wilmington remains its flagship. The mission of the innovative coffee shop is to include and accept people with intellectual and developmental disabilities.
Bitty & Beau's is a spacious, cheerful, and welcoming coffee shop where you can stop for a cup of coffee or tea. Bitty & Beau's is not only serving great coffee, but they also sell a variety of branded merchandise. Furthermore, Bitty & Beau's employs people with IDD. You'll feel the love from the moment you walk in the door.
2. Appalachian Java in Burnsville, North Carolina
I fell in love with Appalachian Java in Burnsville. Burnsville is the quintessential quaint mountain town and this coffee shop captures the essence of the community. 
The cozy coffee shop, located just west of the beautiful town square and across from Burnsville Town Hall, is the ideal spot for sipping and enjoying a cool mountain morning. If you're lucky, you'll be able to sit at a table by the window and watch the town come to life, as I did. It was magical and unforgettable!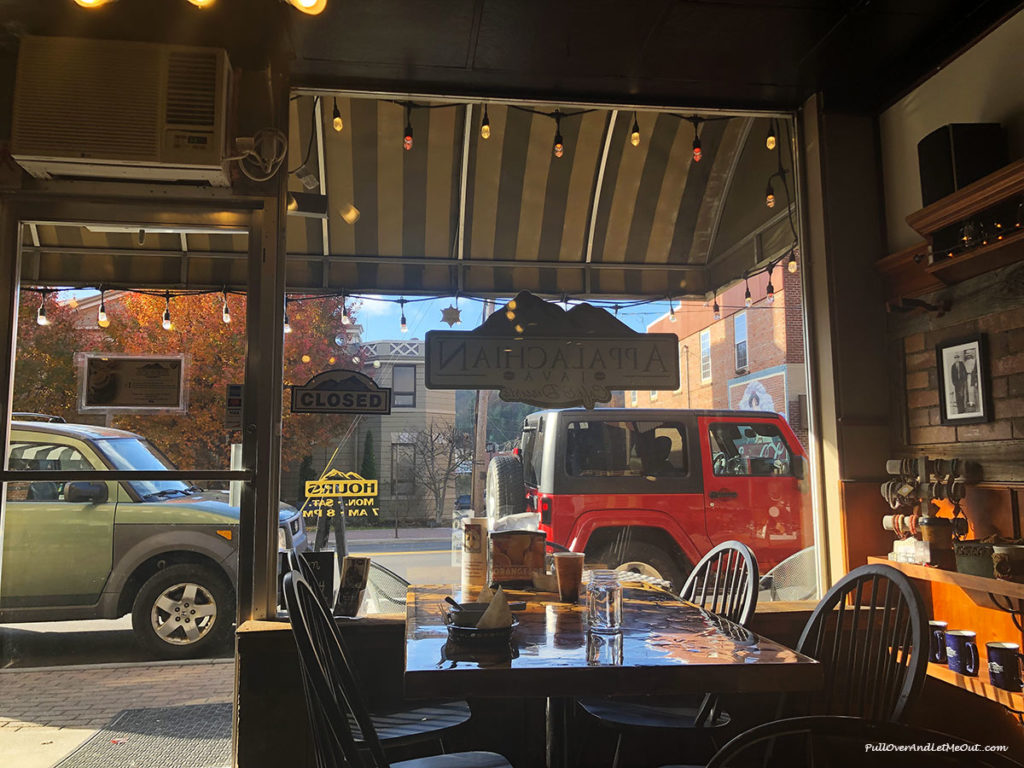 1. Double D's Coffee in Asheville, North Carolina
There's something extraordinary about boarding a red double-decker bus, but doing so in the mountains of North Carolina to buy a cup of coffee is even more extraordinary. Double D's Coffee & Desserts in the heart of downtown Asheville is hands down the most unusual coffee shop I've visited. 
"The vintage surroundings paired with organic coffee roasted locally by Notorious Coffee Roasting Company and local desserts made with love is the recipe for Asheville's Landmark Coffee Bus," according to their website. This is why I make a point of visiting Double D's whenever I'm in Asheville.
Bring cash because this is a cash-only coffee bus!
Your favorite NC cup of Joe?
Do you have a favorite North Carolina coffee shop that you believe should be included? Please let me know in the comments section below. I'm always eager to try new cafés!
As always, I wish you Happy Travels!
Anna Marie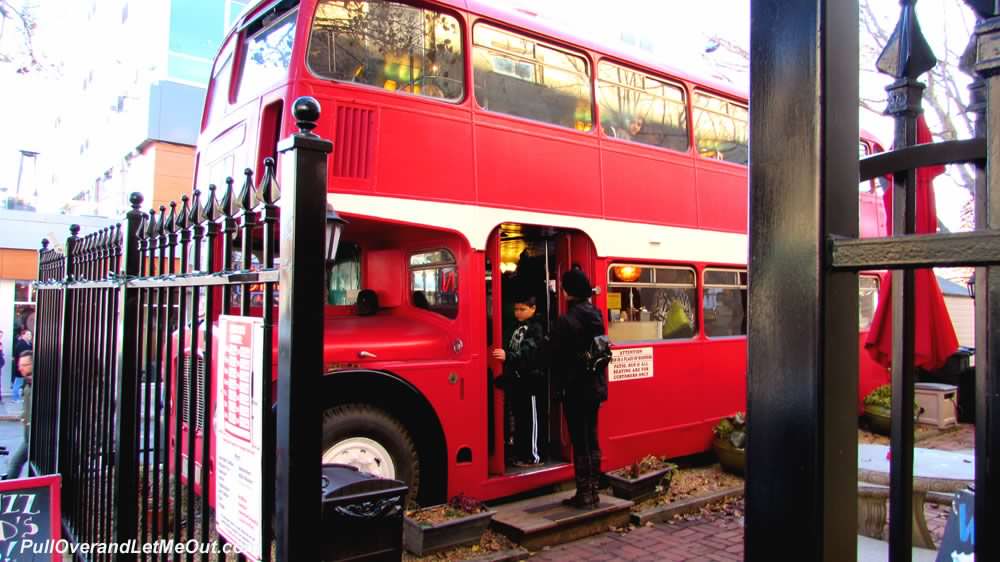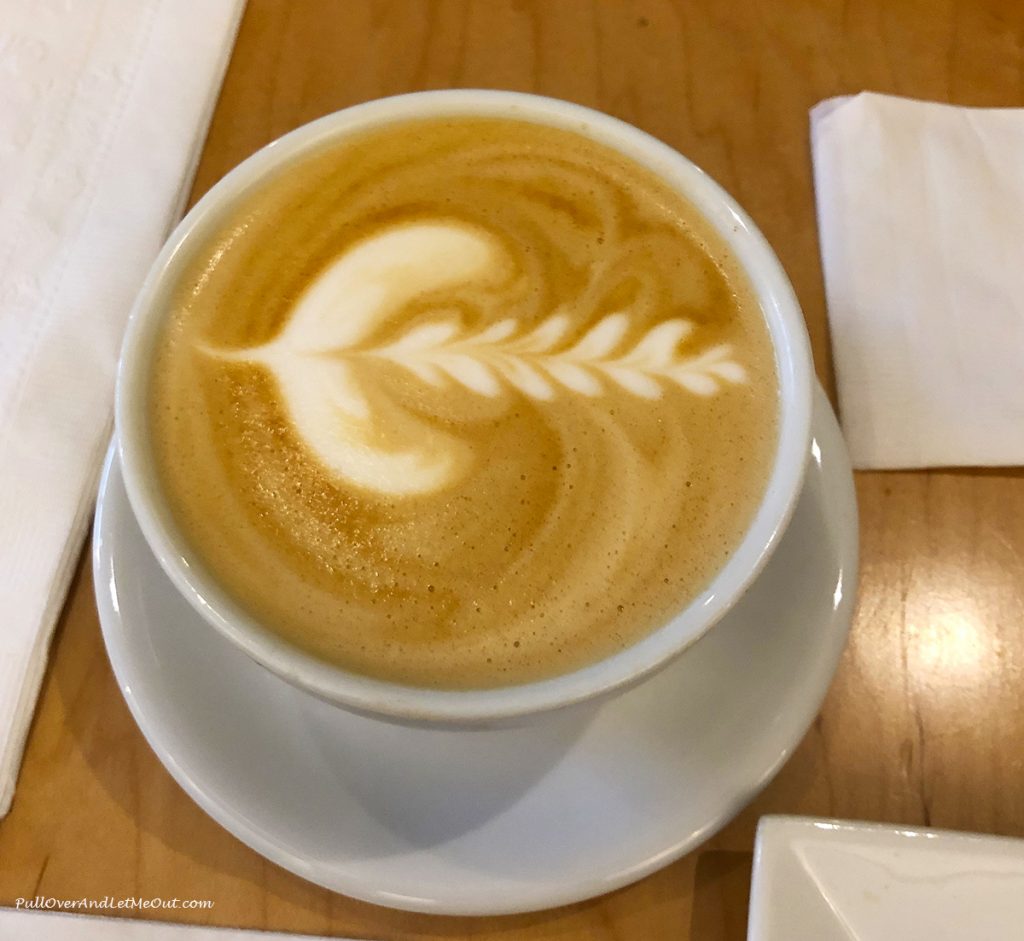 Hey Pinners, Pin this for later!
More great travel stories you'll love reading!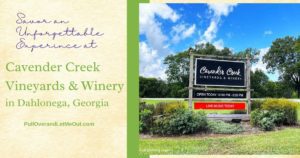 Cavender Creek Vineyards & Winery is a thriving and welcoming wine destination perfect for wine enthusiasts and anyone seeking a scenic escape from the daily grind. Travel there with PullOverandLetMeOut to discover this charming winery in the Appalachian foothills.
Read More »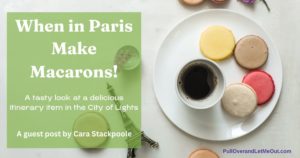 Guest blogger Cara Stackpoole shares a delectable itinerary item in the City of Lights. Discover why making macarons is a memorable experience.
Read More »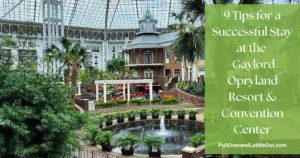 The Gaylord Opryland Resort & Convention Center in Nashville is a well-known attraction in the city. PullOverandLetMeOut looks at some smart hints for making the most of a stay at the famous hotel.
Read More »